Country 500 Music Fest Will Not Return To Daytona Speedway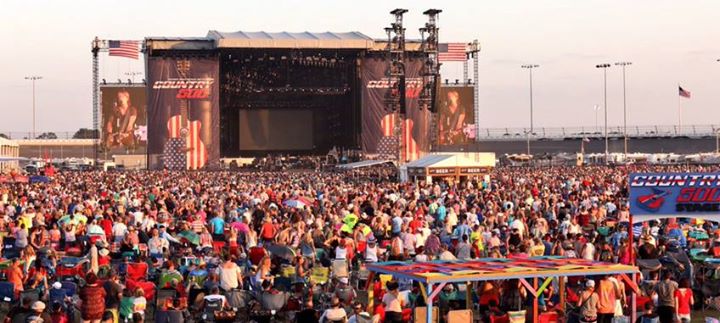 Daytona Country Music Festival
The annual Country 500 music festival "will not return" to Daytona Int'l Speedway next year following a "three-year run."
This marks an "unceremonious end to the first non-racing event to be showcased at the track" following its $400M Daytona Rising renovation.
The Memorial Day festival initially was the "first opportunity" for DIS to "demonstrate its ability to accommodate non-racing events" following the massive upgrades.
The first two years of the event, Festival Productions "had released attendance figures of 75,000 each year."
This year, "attendance figures were not announced, citing Speedway policy, after a rainy weekend shortened the festival." Daytona Beach NEWS-JOURNAL