Latest F1 news in brief – Thursday
Pirelli 2019 test tires

Pirelli to spice up F1 with 2019 tire selection

Schumacher face 'fuller' now – archbishop
'The real Vettel is back' – Arrivabene
French Formula 1 Audiences Grew 6% On Canal+ In '18
Brawn says two-tier F1 championship 'can't go on like this'
Williams signs sponsorship deal with PKN Orlen
Vettel: I wasn't 'at top of my game' in F1 2018
Pirelli to spice up F1 with 2019 tire selection
(GMM) Pirelli says it will spice up its selection of tires at grands prix in order to improve the F1 show.
Sebastian Vettel said at the post-Abu Dhabi tire test that the 2019 tires are basically the same.
"The more interesting question is the tire selection for next year — what tires Pirelli will take to what tracks," the German said.
It comes after the Grand Prix Drivers' Association sat with Pirelli to criticize the fact that the 2018 tires did not allow the drivers to push.
Mario Isola, the Pirelli F1 boss, agreed with Vettel that tire selection will help with that.
"The design and the compounds are defined already, but we can change the choice of compounds for the particular grands prix," he said.
"I talked about this with the drivers and teams, and while there is no obvious direction in which everyone would like to move, I want to include the teams in the selection process," he added.
F1 sporting boss Ross Brawn, meanwhile, is critical of the two-class system in the sport, with the midfield teams seriously lagging behind top three Mercedes, Ferrari and Red Bull.
"Two podiums in 123 races is unacceptable," he is quoted by Ekstra Bladet, referring to the fact that a non-top-three team rarely breaks into the highest places.
"It is a problem we will tackle with the FIA and the teams," said Brawn. "There are different solutions on the table, but we all must accept that we cannot continue like this. The future of formula one depends on it."
Schumacher face 'fuller' now – archbishop
Michael Schumacher
(GMM) A German archbishop says Michael Schumacher has a "fuller" face in the wake of his brain injuries.
The public has been left completely in the dark about the F1 legend's health and physical condition, as he recovers at home in Switzerland following a 2013 skiing fall.
Archbishop Georg Ganswein said he visited the 49-year-old in the summer of 2016.
"I sat opposite him, took hold of both hands and looked at him. His face is the familiar Michael Schumacher face, it has only become a little fuller," he told the German magazine Bunte.
"He senses that loving people are around him, caring for him and – thank God – keeping him from the eyes of the curious public."
'The real Vettel is back' – Arrivabene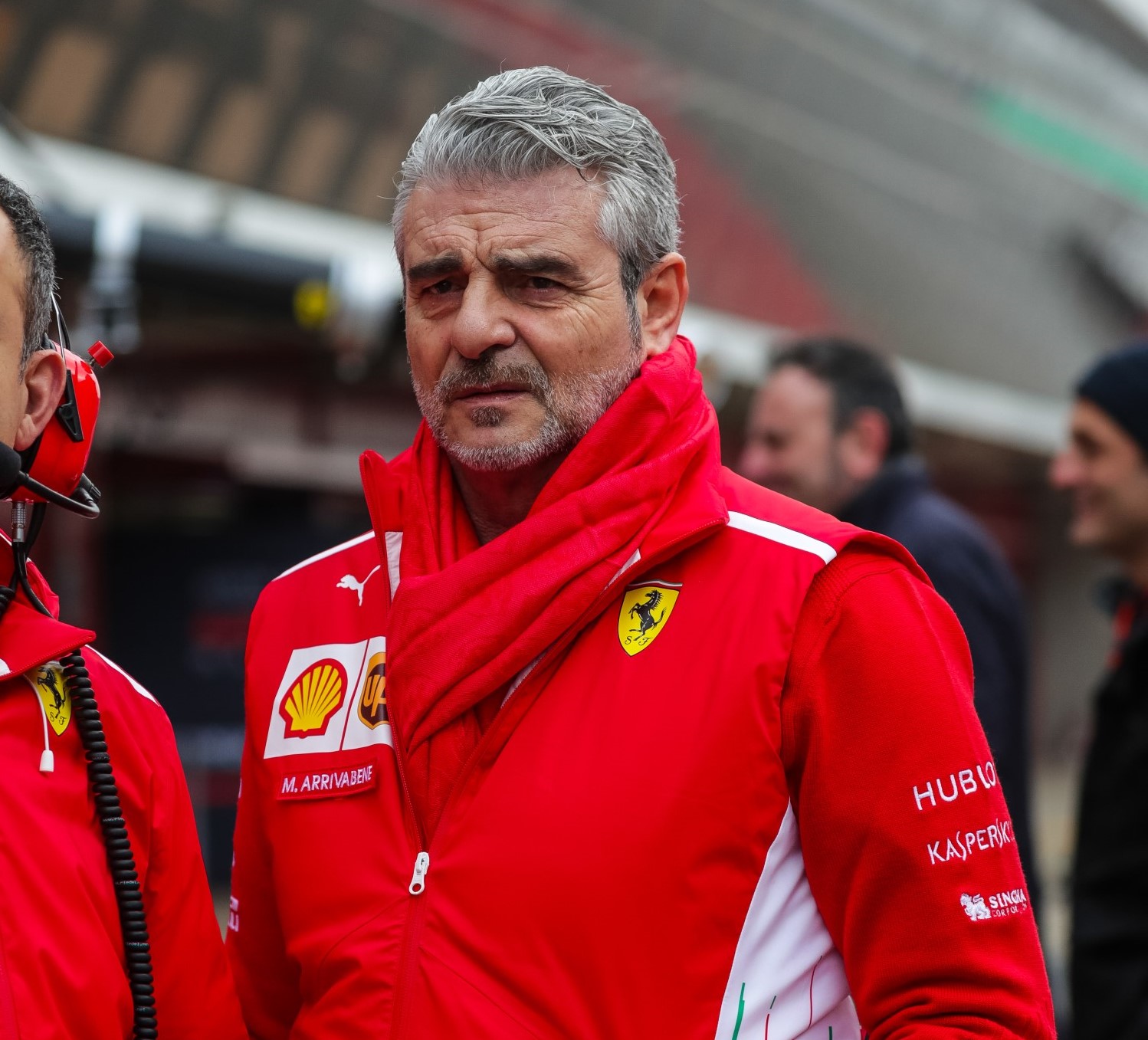 Arrivabene now needs to step up and do his job. With Aldo Costa back in Italy and only an advisor for Mercedes in 2019, Arrivabene needs to pay Costa the money needed to bring him back to Ferrari from which he came
(GMM) "The real Vettel is back."
That is the claim of Ferrari boss Maurizio Arrivabene, as the Italian team moves to put 2018 in the past and charge again for the world championship next year.
Sebastian Vettel remains Ferrari's 'number 1' driver, but the German came under attack from the partisan Italian press this year for high profile errors.
Even after the Abu Dhabi finale, Corriere dello Sport said: "Vettel says goodbye to a disappointing championship — disappointing in his performance and his behavior, as he is convinced he is not responsible for his defeat."
Not just that, young charger Charles Leclerc has been signed up as his new teammate, replacing Vettel's preferred pick, Kimi Raikkonen.
Leclerc got his 2019 season off to a start in the post-Abu Dhabi tire test, with La Gazzetta dello Sport saying: "Leclerc debuts for Ferrari and is immediately fast."
But team boss Arrivabene is still backing Vettel.
"In the last few races we have seen that the real Vettel is back," he told Italy's Sky.
"Every human being goes through ups and downs and it's useless to point fingers at an individual," said Arrivabene.
"We all expected more from ourselves in 2018. You win and lose together. We made progress, but in the end we lost.
"We take second and third in the drivers' championship, but in formula one only the winner counts. But second and third is better than fourth or fifth," he added.
French Formula 1 Audiences Grew 6% On Canal+ In '18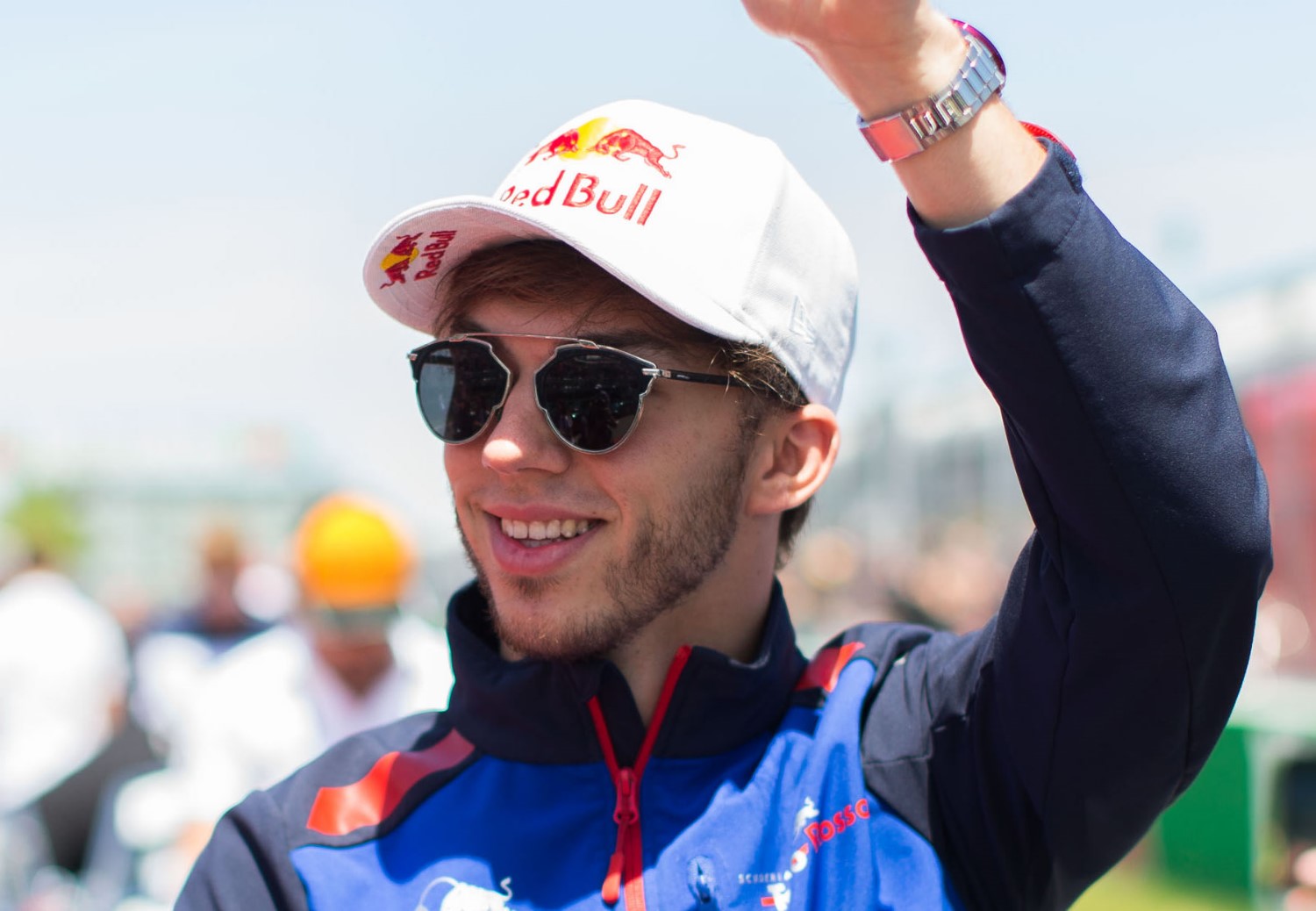 Having two French drivers on the grid helps
Formula 1 "enjoyed solid TV viewership" in France this year, according to Sacha Nokovitch of L'ÉQUIPE.
Pay-TV operator Canal+ offers the championship in its entirety in France and "achieved its best audience numbers" in its four years of owning the rights.
On average, 760,000 viewers watched the F1 grands prix, which is a 6% increase compared to '17.
The Spanish GP recorded Canal's best audience, with an average of 951,000 spectators and a peak audience of 1.1 million viewers.
Free-TV broadcaster TF1 owns the rebroadcast rights to the Monaco, France, Belgium and Italian GPs and averaged 1.9 million viewers over the four races.
The French GP drew 2.2 million viewers to TF1's broadcast. L'ÉQUIPE
Brawn says two-tier F1 championship 'can't go on like this'
Ross Brawn
Ross Brawn says the widening margin between the sport's trio of top teams and the mid-field runners is "unacceptable" and must be addressed.
Formula 1's sporting manager pointed to a worrying statistic to illustrate the persistent performance gap that exits between the top of the grid and the remainder of the field.
Since the beginning of 2017, only two drivers from midfield teams managed to score a podium finish and both results were achieved in specific circumstances: Williams Lance Stroll last year in Baku and Force India Sergio Perez this season, also in Azerbaijan.
"Two podiums from a total of 123 [across the two seasons] is unacceptable, especially when it comes with an ever increasing technical and financial divide," said Brawn in his post-Abu Dhabi debrief.
"It's a problem we are tackling together with the FIA and the teams, because the future of Formula 1 depends on it.
"There are various solutions on the table and we must all accept that we can't go on like this for too much longer."
As Mercedes, Ferrari and Red Bull remained unassailable, mid-field drivers have virtually instigated their own 'best of the rest' championship, a notion that chagrins Brawn.
"Their battle was certainly thrilling, however, it's hard for the fans to truly get excited about a battle for eighth place," said Brawn.
"Having said that, congratulations to Renault for finishing fourth, confirming the progress it is making and to Haas, as finishing fifth in only your third year in the sport is a great achievement."
Brawn also noted Sauber's significant progress in 2018 and praised Force India for rising from the ashes of an entity that went into administration.
"Sauber fought back after struggling for the previous two years, partly thanks to the talents of Leclerc," he added.
"But a special word goes out to the men and women of Force India who worked hard all season without letting themselves get distracted by the serious problems that affected the company and threatened its very existence.
I think that managing to keep Force India on the grid and assuring it a stable future is one of the most important things that happened in 2018."
Next year, F1 will see several big rules changes with regard to aerodynamics, with the introduction of a simpler front wing and barge-boards, and a wider and deeper rear wing, all for the sake of potentially improving overtaking.
"The first steps for the future have therefore been taken," said Brawn. "But there's still a lot to do in the coming crucial months." F1i.com
Williams signs sponsorship deal with PKN Orlen
WILLIAMS MARTINI RACING has today announced a partnership with PKN ORLEN, a leading player in the fuels and energy market.
PKN ORLEN prides itself on innovation and technology whilst retaining a strong focus on value creation. The customer-orientated petrochemical business is present in over 90 countries, spread across six continents.
As part of the agreement, PKN ORLEN will have branding on the rear wing, nose, intake system and both mirrors of the FW42. In addition, their logo will appear on the drivers' helmets, driver and mechanics overalls and on team kit.
Claire Williams, Deputy Team Principal, commented, "We are pleased to announce that PKN ORLEN will partner Williams Martini Racing for the 2019 season. Williams stands for technology, innovation and top-class engineering, and these synergies with PKN ORLEN will help drive our partnership forward."
Daniel Obajtel, CEO and President of the Management Board of PKN ORLEN said, "Cooperation between PKN ORLEN and Williams Martini Racing starts a new era for motorsports in Poland, as well as building the global reach of our brand. It is worth remembering that ORLEN Group has assets in five countries in Europe and North America today. Our products are available in over 90 countries around the world. This means that we are looking for global communication channels to establish an international position. Involvement in Formula One racing is one of the most effective ways to promote our brand through sports sponsorship, and we are delighted to be entering the sport with Williams. With the team having just announced Robert Kubica as a race driver for 2019, the only Pole to have participated in Formula One, we want to accompany him on his journey back to the top."
Vettel: I wasn't 'at top of my game' in F1 2018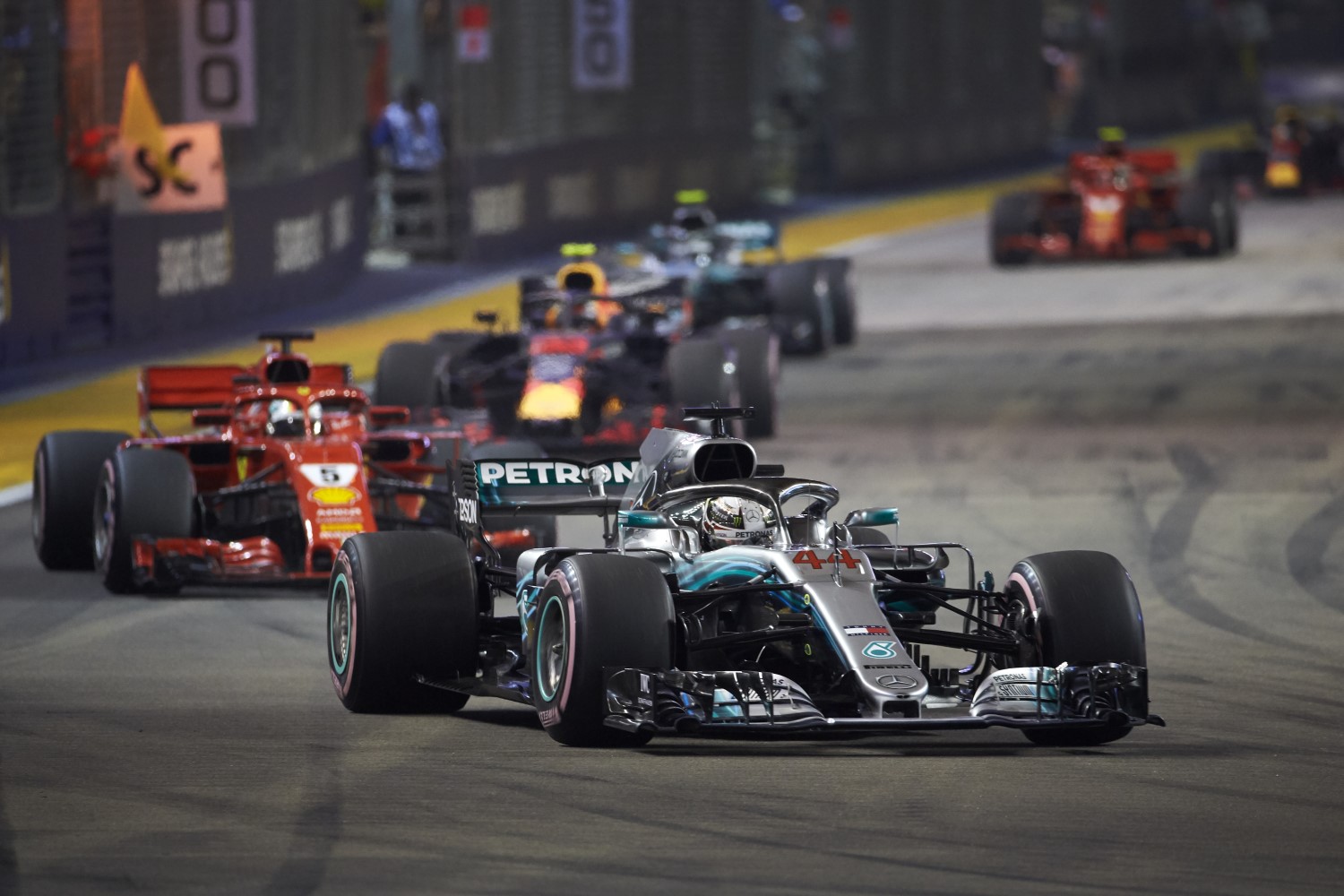 Vettel made mistakes but in the end Ferrari could not keep pace with the developments Aldo Costa made to the Mercedes throughout the year
Sebastian Vettel admits he was not at the top of his game in Formula 1 this season at times.
Vettel led the championship after 10 races this year but Ferrari could not keep up pace with the Aldo Costa continual improvements to the Mercedes as the season wore on and only won once in the nine grands prix after the summer break.
Vettel said: "Naturally, the year I've had, I don't think I ever had any problems raising my hand if I made a mistake.
"Knowing how quickly things can go wrong, how quickly things could have gone differently this year, I have to review a couple of things, but there's other things that I think went wrong and don't need a lot of reviewing and not over-complicating things too much.
"I think I know what I need to do. Certainly, here and there, looking back I haven't been at the top of my game.
"So, I look at myself first, I think I can be better than I was at times this year."
"We did a step back towards the end of the year which enabled us to be more competitive again, but I think we've understood what went wrong," said Vettel.
"I think we had a lot of lessons, it was a tough year in general. I think the team is strong and the team has potential but surely it was a lot of things that happened inside the team.
"The passing of our chairman, Mr. [Sergio] Marchionne obviously had an impact and was tough.
"It's up to us to look into every single detail and make sure we come out as a stronger group."
Vettel said it was important not to overlook the positives.
"We also had a lot of races where we got everything out of the car and the package and I felt that I did everything I could," he said. "I was happy with that.
"For now I need a bit of time just to shut things down. We have a little bit of time to digest and analyze.
"I don't think I need to change things upside down but certainly I can adjust and get stronger."