Latest F1 news in brief – Wednesday
Marko thinks F1 rule makers once again had their heads where the sun don't shine

Marko says 2019 rule change 'pointless'

Verstappen took 'revenge' on Ocon
Next year's tires similar to 2018 Pirellis – Bottas
Two Schumachers in F1 would be 'incredible'
Hockenheim not worried about Dutch GP
'No doubts' about Kubica return – Lowe
Haas elect not to appeal
Live Formula 1 GP Coverage To Move Behind Paywall In U.K.
Raikkonen: It's a new challenge and that's what I wanted
Marko says 2019 rule change 'pointless'
(GMM) Dr Helmut Marko said the car rule changes for 2019 are "pointless".
For next year, car modifications including different front wings are designed to make overtaking easier.
But Marko, the top Red Bull official, is not impressed.
"It's a pointless regulation change that costs us around 15 million euros," he told Auto Motor und Sport.
"As far as the downforce is concerned, we are already more or less back at the current levels. And it will have no effect on the overtaking problem.
"I think when we're making decisions like that, we don't need to talk about the budget cap," Marko added.
Nonetheless, Marko is hopeful the switch to Honda will put Red Bull in a title-winning position next year, as the Japanese engine "already has more power than Renault".
Verstappen took 'revenge' on Ocon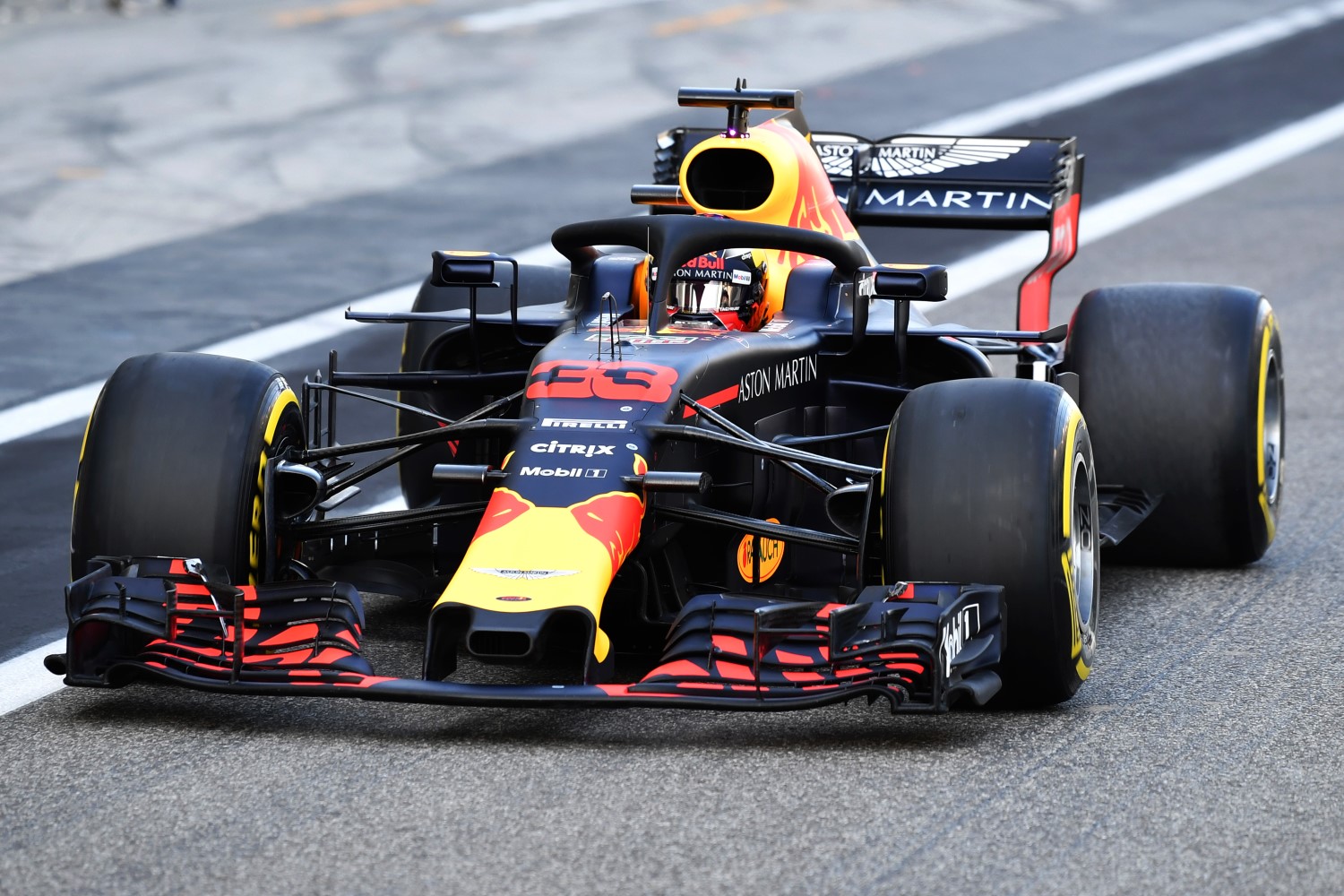 Verstappen in Abu Dhabi
(GMM) Max Verstappen has admitted he took "revenge" on Esteban Ocon in Abu Dhabi.
One race earlier, the Dutchman was sentenced to two days of FIA community service for shoving Frenchman Ocon, following their scrap in Brazil.
Verstappen lost the grand prix win because backmarker Ocon tried to overtake him, so when they were wheel-to-wheel again in Brazil, they clashed wheels.
"I thought to myself 'If he shuts the door, I'll push him off the track'. It may have been revenge for Brazil," Verstappen told Servus TV.
"I liked it. It felt good," he admitted.
Verstappen's Red Bull boss sided with the Dutch driver, saying Ocon has also had run-ins with other rivals.
"Maybe he (Ocon) will see things from a different perspective when he is a television commentator next year," Dr Helmut Marko told Auto Motor und Sport.
Next year's tires similar to 2018 Pirellis – Bottas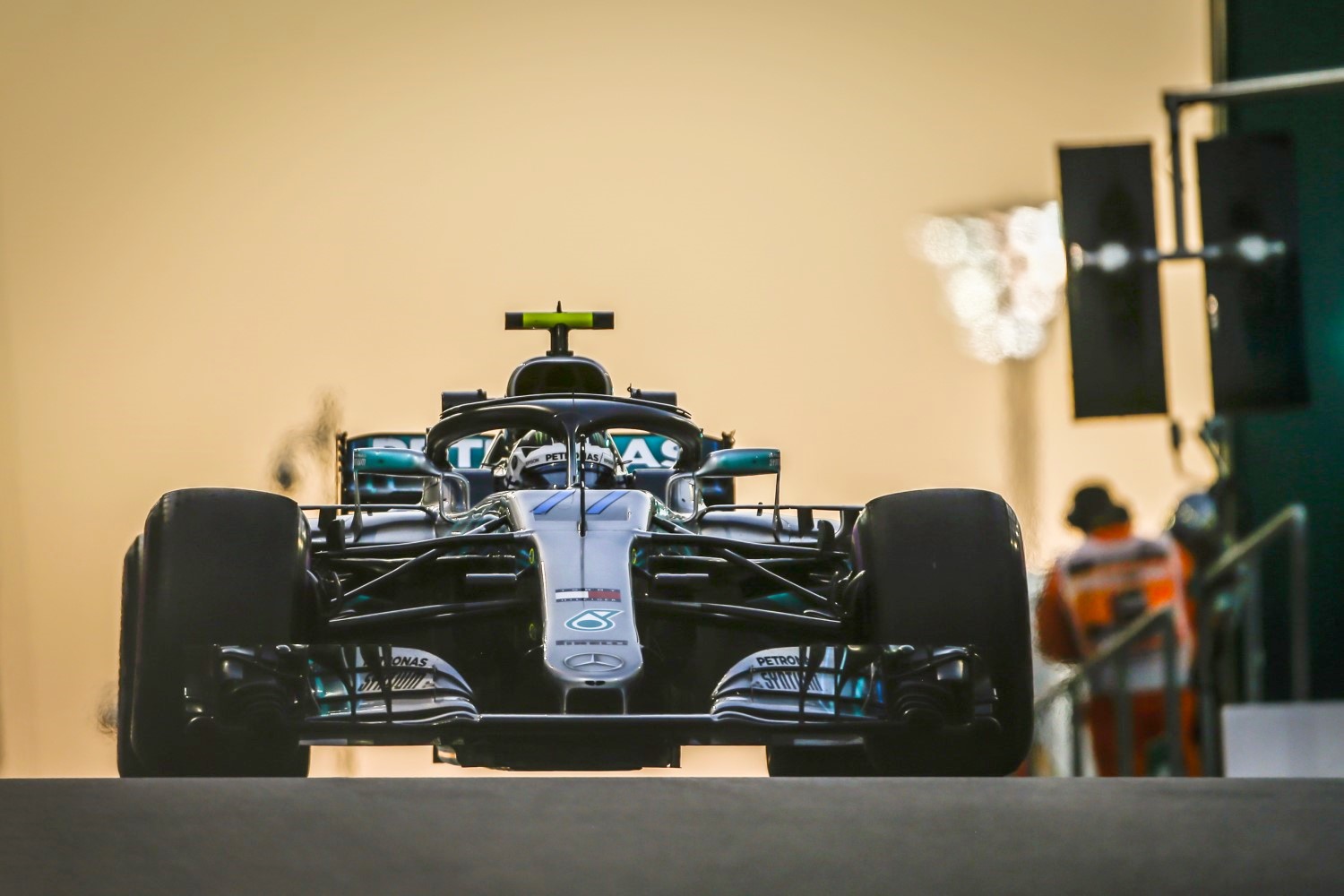 Bottas
(GMM) Valtteri Bottas says next year's tires are similar to the ones supplied by Pirelli in 2018.
The Mercedes driver was among those who tested Pirelli's 2019 offerings in the post-race Abu Dhabi test this week.
"No, they didn't feel strange," Bottas is quoted by Turun Sanomat newspaper.
"The differences are really small. The inner structure is a bit thicker, which means the blistering should be less.
"But the surface of the tire overheats just as it did before. It means we can do one lap flat out but then we have to manage them again," the Finn added.
Ferrari's Sebastian Vettel also tried the new Pirellis early this week and agrees with Bottas that they are similar.
That is despite the fact that the drivers recently sat down with Pirelli to complain about having to nurse the rubber in races.
"We only had that conversation three weeks ago so it has no effect on these tires. It's more of a long-term project," Vettel is quoted by Speed Week.
"The more interesting question is the tire selection for next year — what tires Pirelli will take to what tracks," said the German.
"That can have more difference than the move from 2018 to 2019."
Two Schumachers in F1 would be 'incredible'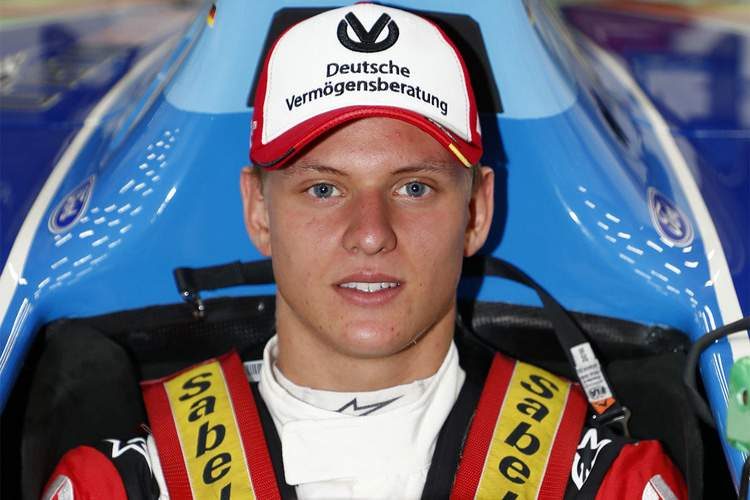 Mick Schumacher
(GMM) Ralf Schumacher says the idea of two Schumachers on the F1 grid once again is a "wonderful dream".
Next year, F1 legend Michael Schumacher's high-profile son Mick – the new European F3 champion – is stepping up to Formula 2.
But also rising rapidly through the ranks is David Schumacher, the son of Michael's brother Ralf.
Ralf and Michael raced together in F1 in the 90s and 2000s, and now 17-year-old David – a Formula 4 rookie of the year in 2018 – is preparing to move into F3.
Kolner Express newspaper says David is testing a F3 car at Sepang this week.
When asked what it would be like to see two Schumachers competing again in F1, former Williams and Toyota driver Ralf said: "That would be a wonderful dream.
"If comes true for both of them, it would be incredible, mega," the 43-year-old told the German broadcaster RTL.
However, Ralf admitted that it is far from a certainty.
"We all know there are not enough places in formula one, and the closer you get to it, the thinner the air," he said.
Hockenheim not worried about Dutch GP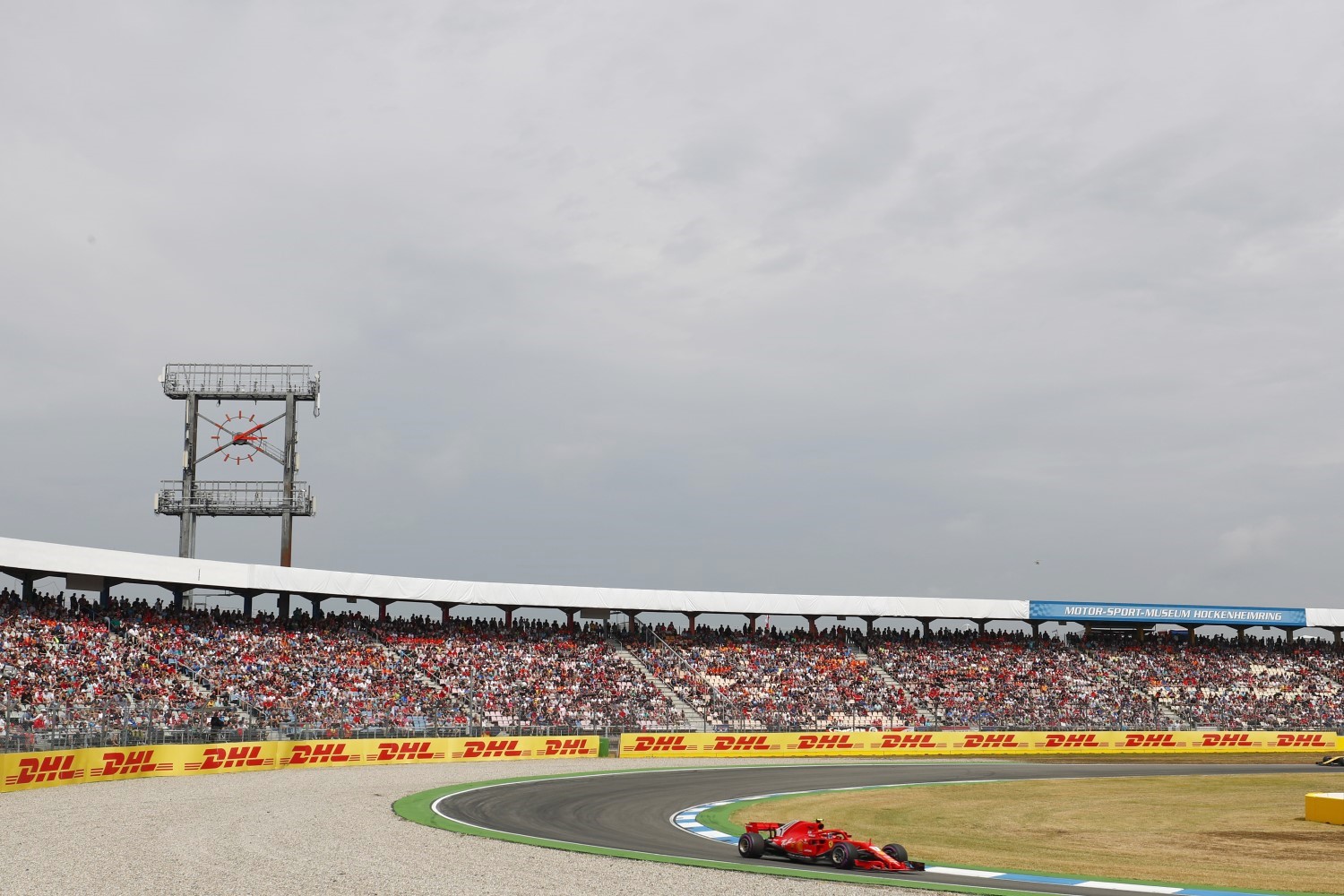 Hockenheim
(GMM) A German GP official says he is not worried about news that The Netherlands could host a F1 race once again.
De Telegraaf newspaper reports that talks between Zandvoort and Liberty Media are advanced, and center around a place on the 2020 calendar.
But for Hockenheim, a race in Holland simply means European competition — particularly when so many Dutch fans now attend the German grand prix to see Max Verstappen.
Hockenheim marketing boss Jorn Teske insists he is not worried.
"The Hockenheimring is very special and I think many Dutch people will visit both races," he told the Dutch publication Formule 1.
And Teske thinks the novelty of a Dutch race will wear off after a year anyway.
"In the beginning, many people would go because it is special and the race is returning after so many years," said the Hockenheim official.
"But that effect disappears in the long run. Just look at Austria, where the success became less over time."
Teske also warned Dutch officials not to rely too heavily on the 'Max Verstappen factor'.
"It is dangerous if the success of an event depends on one driver," he said.
'No doubts' about Kubica return – Lowe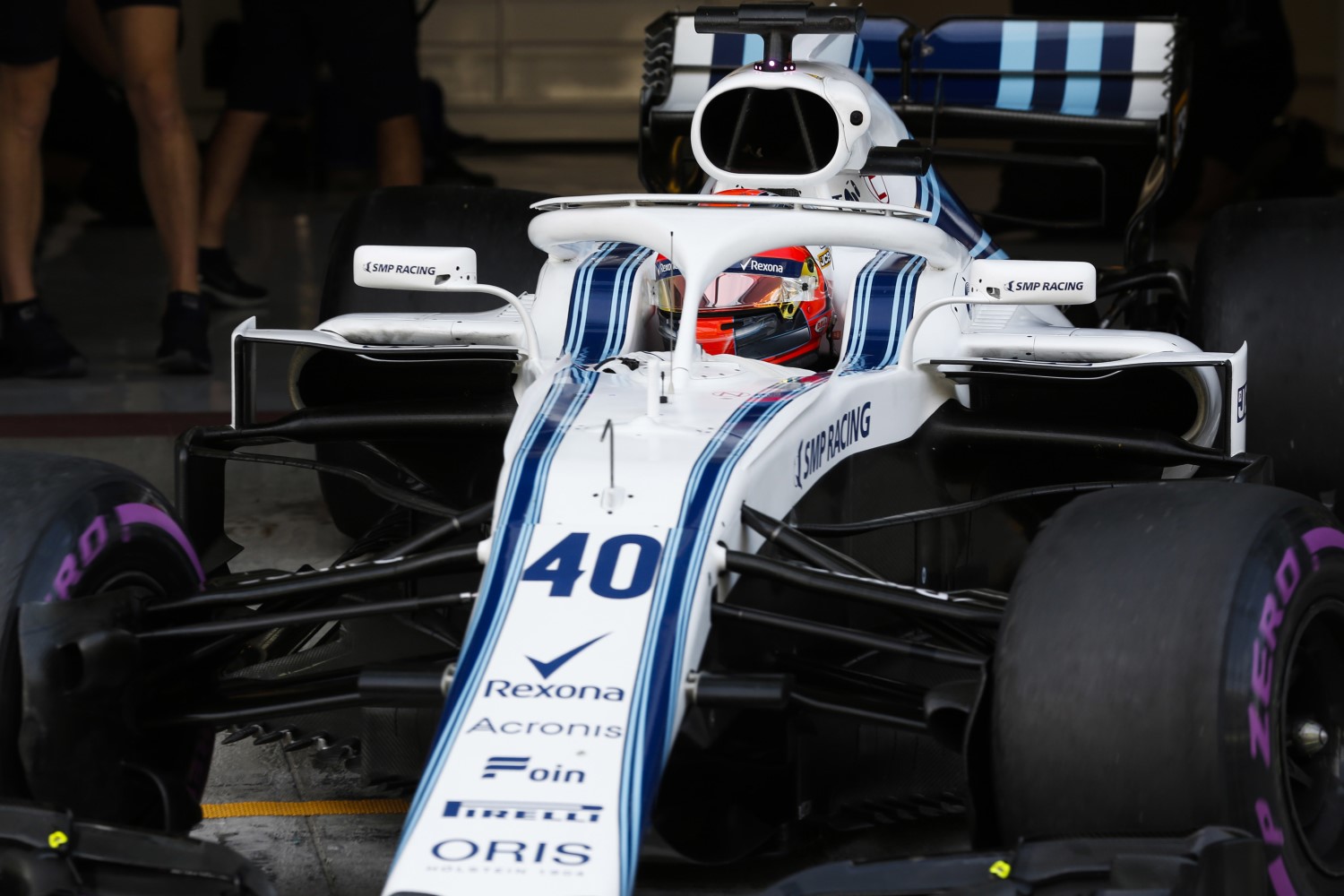 Robert Kubica, only 7.6s off the pace Wednesday morning. Paddy Lowe thinks he will be OK
(GMM) George Russell says he can work together as a team with Robert Kubica next year.
On paper, Williams' new F1 lineup looks potentially explosive, with the new F2 champion Russell on one side of the garage, and returning grand prix winner Kubica on the other.
But Russell said at the post-race test in Abu Dhabi: "Williams is a very open team.
"Here we don't have Russell's team and Kubica's team, it's one team."
It was 20-year-old Russell's first taste of the 2018 Williams, which was the slowest car in F1 this season.
"I had positive impressions," he said.
"The team works in a similar way to Mercedes and Force India, with whom I have worked.
"For my first morning with Williams, it was great."
But just like Kubica, Russell admitted that he has no idea who his race engineer will be in 2019.
"I'm not sure who it will be, but it's not a problem," he insisted.
As for Kubica, Williams technical boss Paddy Lowe says the team felt confident about giving the 33-year-old the nod for 2019, despite having chosen Sergey Sirotkin over him only a year ago.
"Went through a careful evaluation process last year and chose Sergey and it was a good decision," Lowe insisted.
"Robert was then unable to show his best side. But 12 months later we know him better, we have seen what he can give us and what he can do," he added.
And Lowe said nobody in the Williams team has any concerns about Kubica's damaged right arm.
"Perhaps people outside the team still have doubts, but no one in the team even thinks about it," he said.
Haas elect not to appeal
Haas F1 Team will not appeal a decision by Abu Dhabi Grand Prix stewards to dismiss their protest over the official recognition of rivals Force India, the anti-American driver outfit said on Wednesday.
@HaasF1Team has elected not to appeal the decision of the FIA Stewards (UAE Document 20 – Haas Protest Decision) following the Abu Dhabi Grand Prix, Nov. 22-25 2018.
Live Formula 1 GP Coverage To Move Behind Paywall In U.K.
Live Formula 1 grand prix coverage in Britain is "prepared to disappear behind a paywall," according to Richard Williams of the London GUARDIAN.
For viewers in the country where 70% of the cars on the grid are built, the only exception next year will be the British Grand Prix, the "crumb of comfort" for Channel 4 to go along with a one-year deal for a highlights program. Given that the owners of Silverstone "recently triggered the exit clause" from their contract with Formula 1, the '19 race "could even be" the last round of the world championship to be held in Britain.
And "that would mean no live free-to-air grand prix racing on British television at all."
The deal to grant Sky exclusive rights for a fee of around $1.5B over five years was made by former F1 CEO Bernie Ecclestone.
So F1 "finds itself in the position" of test cricket, the Ryder Cup, the Premier League, World Cup skiing and England's home rugby matches — "available in Britain only to those with a subscription."
For those with access to Sky, the satellite channel "will no doubt continue to bring unprecedented resources to bear on the sport."
Liberty Media is "inheriting the probability of a further drop in audience ratings" following a "sharp downward trend" that began when Sky entered the picture and the free-to-air window started to close.
Liberty Media's strategy "varies from country to country" — in Germany, for instance, pay-TV has been abandoned in favor of a "lucrative arrangement" with a terrestrial network — but its long-term plan "appears to be" the provision of coverage via its own streaming service GUARDIAN
Raikkonen: It's a new challenge and that's what I wanted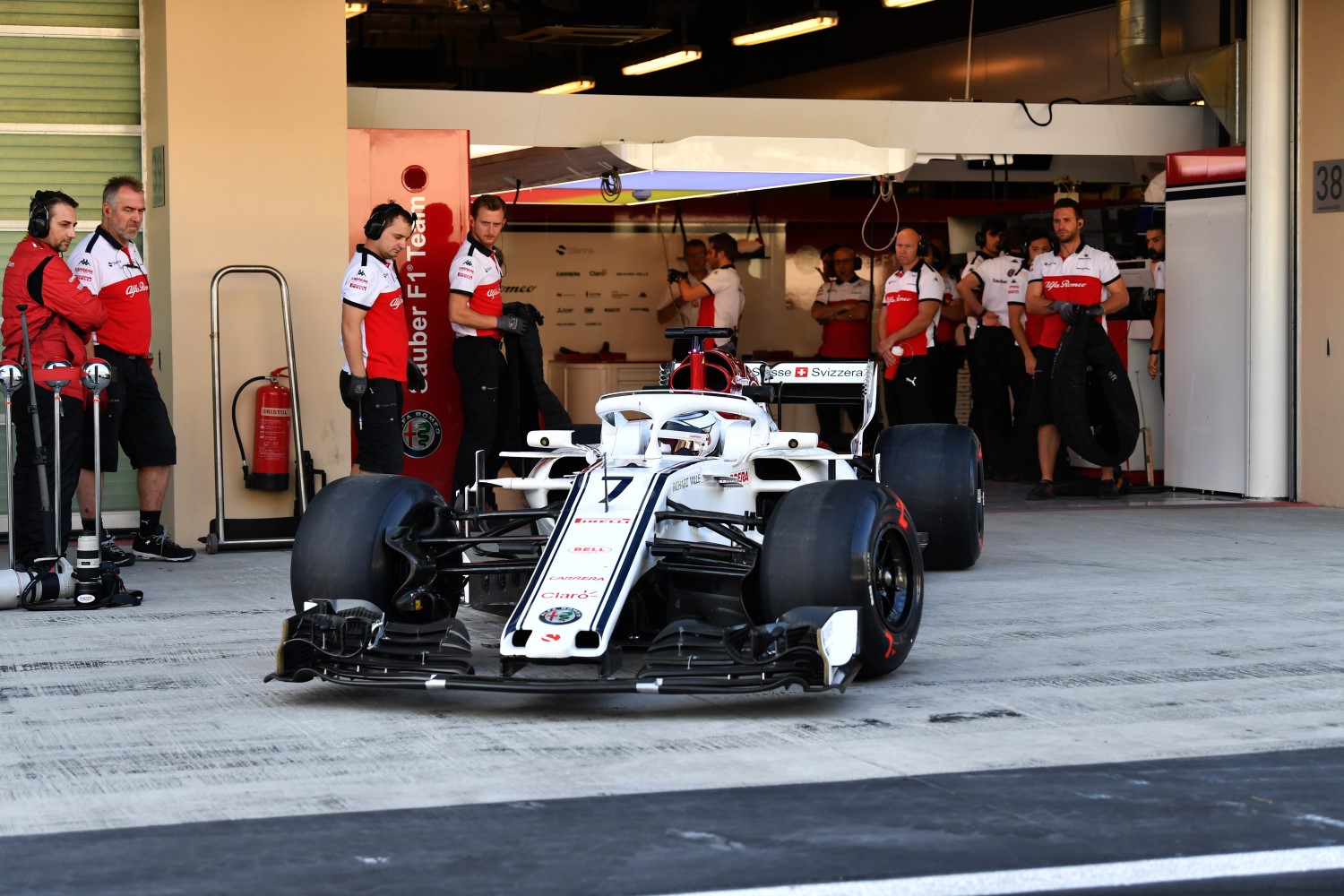 Kimi Raikkonen
Wearing a white unbranded race suit Kimi Raikkonen hopped into a Sauber for the first time in nearly two decades as he put the car through its paces for his 'new' team during the first day of Pirelli tire testing at Yas Marina Circuit on Tuesday.
The team reported that Raikkonen was kept busy, "[He] completed a total of 102 laps throughout the day, becoming familiar with the car and the team's operating systems."
And added, "The program was focused on tire testing – running the 2019 tire casing, as well as different compounds from the current selection. With Räikkönen's feedback and the collected data, the team has obtained a good reference in preparation for the upcoming season."
Raikkonen completed 566.5 km and ended the session with a time of 1:39.878, slowest bar one at the end of the day. He was three seconds down on the top time set by his recent teammate Sebastian Vettel in the Ferrari.
Raikkonen explained to Sky F1 why he was keen to try the Sauber so soon after his final race with Ferrari, "I wanted to do the test to see how the car is, if there are any big things we need to look at, we'd have more time, and obviously there are next year's tires."
Asked if he was excited about the challenges ahead, the 39-year-old replied, "I am actually. I would never have signed the contract if I didn't think it will be something I want."
"It will be interesting to start working with them. It's a new challenge and that's what I wanted," added the 2007 Formula 1 World Champion.