Barrichello's son joins Road To Indy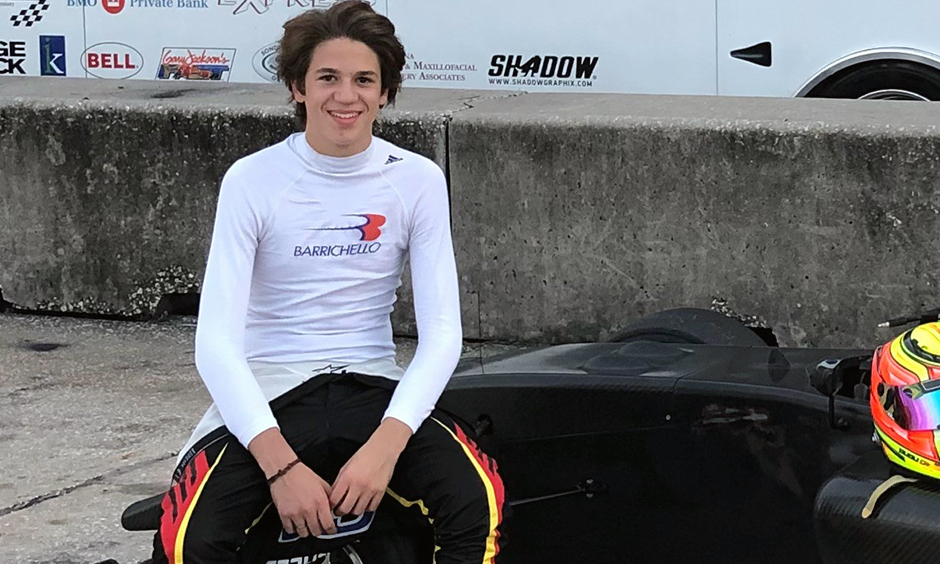 Eduardo Barrichello
Miller Vinatieri Motorsports, which previously announced plans for a two-car operation in the 2019 Cooper Tires USF2000 Championship, named Eduardo Barrichello – the son of former Formula One and INDYCAR driver Rubens Barrichello – as its second driver on Tuesday.
Eduardo Barrichello, 17, will team with Jack William Miller, the son of former INDYCAR driver Dr. Jack Miller, in the first rung of the Mazda Road to Indy development ladder sanctioned by INDYCAR.
"I am excited to join Miller Vinatieri Motorsports and the USF2000 program in 2019," said Barrichello, who is slated to drive a USF2000 car this week at Sebring International Raceway in Florida. "The Road to Indy program is something that I have followed throughout karting, and to finally be able to take part in it is something special. The plan is to get lots of testing under my belt before the first race of the season, but I can tell you that I am already counting down the days to St. Pete (the season-opening weekend in March)."
Barrichello, a resident of Orlando, Florida, is coming off his first full season in open-wheel racing. Competing in the F4 United States Championship. The Brazil native scored four top-10 finishes in 17 races. Prior to that, he had a six-year career in karting that included numerous high-profile victories.
"We are very pleased to have Eduardo join the MVM family," said Jack Miller, the team co-owner along with Indianapolis Colts kicker Adam Vinatieri. "Eduardo is son of former Formula One star Rubens Barrichello and their family bond is unmistakable. It rings true having my son as a second-generation driver, so I am confident Eduardo and the whole Barrichello family will fit perfectly into our operation.
"We will be running our first season in the USF2000 ranks, but we have put together an excellent and experienced crew and engineer, making a great platform for Eduardo as he begins his march up the Road to Indy ladder."
Rubens Barrichello won 11 F1 races in a career that spanned 19 years from 1993-2011. He also drove in the 2012 Verizon IndyCar Series season alongside longtime friend Tony Kanaan. Now 46, Barrichello continues racing stock cars in Brazil and is proud to see his son carry on the family racing legacy.
"I met Jack during the F4 season and we had an instant connection," Rubens Barrichello said. "Jack has a love and passion for the sport, similar as I do, and combined that with the love for our kids, it made perfect sense. We are very excited to enter the USF2000 series and Road to Indy program as it is the perfect next step for Eduardo and his racing career." IndyCar PR