2018 NASCAR TV ratings continue downward spiral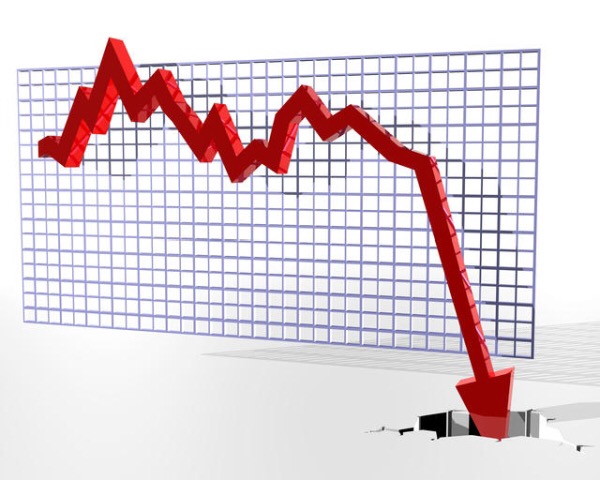 NASCAR's plummet continues
NASCAR's top series had another record low for TV viewership this season. The Monster Energy NASCAR Cup Series averaged 3.3 million viewers across 33 races on NBC, Fox, NBCSN and FS1 this season (excluding rainouts at Martinsville, Bristol and Indianapolis). That figure is down from 4.1 million viewers last year, and down from 4.5 million viewers in '16.
Of the 33 weekend race telecasts this year, more than two-thirds likely had record low viewership, including the Daytona 500 and championship race from Homestead-Miami Speedway. A positive note came with the new Roval event on Sept. 30. The telecast drew just over 3.2 million viewers, which is the best for a playoff race from Charlotte Motor Speedway since '14.
Meanwhile, of the 12 Cup races that NBCSN had this year (excluding Indy), seven of those were the most-viewed sports event on cable TV during their respective weekends. Looking at the average digital audience across all 36 race days this season, NASCAR saw content consumption rise 29% compared to '17, while total page views were up 13% and total video views were up 49%.
MONSTER ENERGY NASCAR CUP SERIES VIEWERSHIP TREND
SEASON
RACES
VIEWERS (000)
'18
33
3,340
'17
35
4,074
'16
34
4,473
Note: By camparison, F1 draws 100 million viewers per event
FINAL COUNTDOWN: The Cup Series playoffs, which feature 10 races in the heart of football season, again saw a sharp drop-off this year. The 10 races averaged 2.7 million viewers across NBC and NBCSN this year, down from 3.1 million viewers in '17 and 3.3 million viewers two years ago. The championship race from HMS was the top playoff race at 4.2 million viewers on NBC. Last year, the finale drew 4.7 million, which featured Dale Earnhardt Jr.'s final Cup race. Two years ago, when Tony Stewart ran his last race and Jimmie Johnson won a record-tying seventh title, the finale drew 5.9 million viewers. Austin Karp/SBD