Latest F1 news in brief – Tuesday
Jean Todt appalled by all the commercials

Todt slams German F1 broadcaster

Bottas race engineer leaves F1 team
Verstappen 'never so good' – father
'No fun' for Stroll in 2018
Wolff questions Halo after Hulkenberg roll
Verstappen won't be 'idiot' in community service
Todt slams German F1 broadcaster
(GMM) FIA president Jean Todt has hit out at Germany's F1 broadcaster.
"I recently saw the Brazilian grand prix on RTL and I was the most frustrated television viewer imaginable," he told Welt am Sonntag newspaper.
Todt said he was subjected to "more advertising" than he thought was possible.
"If I was a German formula one fan, I'm sorry, I would be very frustrated with formula one," he added.
Bild newspaper reports that Todt's comments coincide with speculation the pay-TV network Sky could be looking to return to German screens in 2019.
RTL's sports boss Manfred Loppe hit back at Todt, insisting: "We cannot understand why the FIA president criticizes us, given that only two years ago we were given broadcaster of the year in the FIA Gala.
"Todt's statement also does not correspondent with the significant increase in our viewership this year and the great appreciation that Liberty Media has shown us," he added.
Bottas race engineer leaves F1 team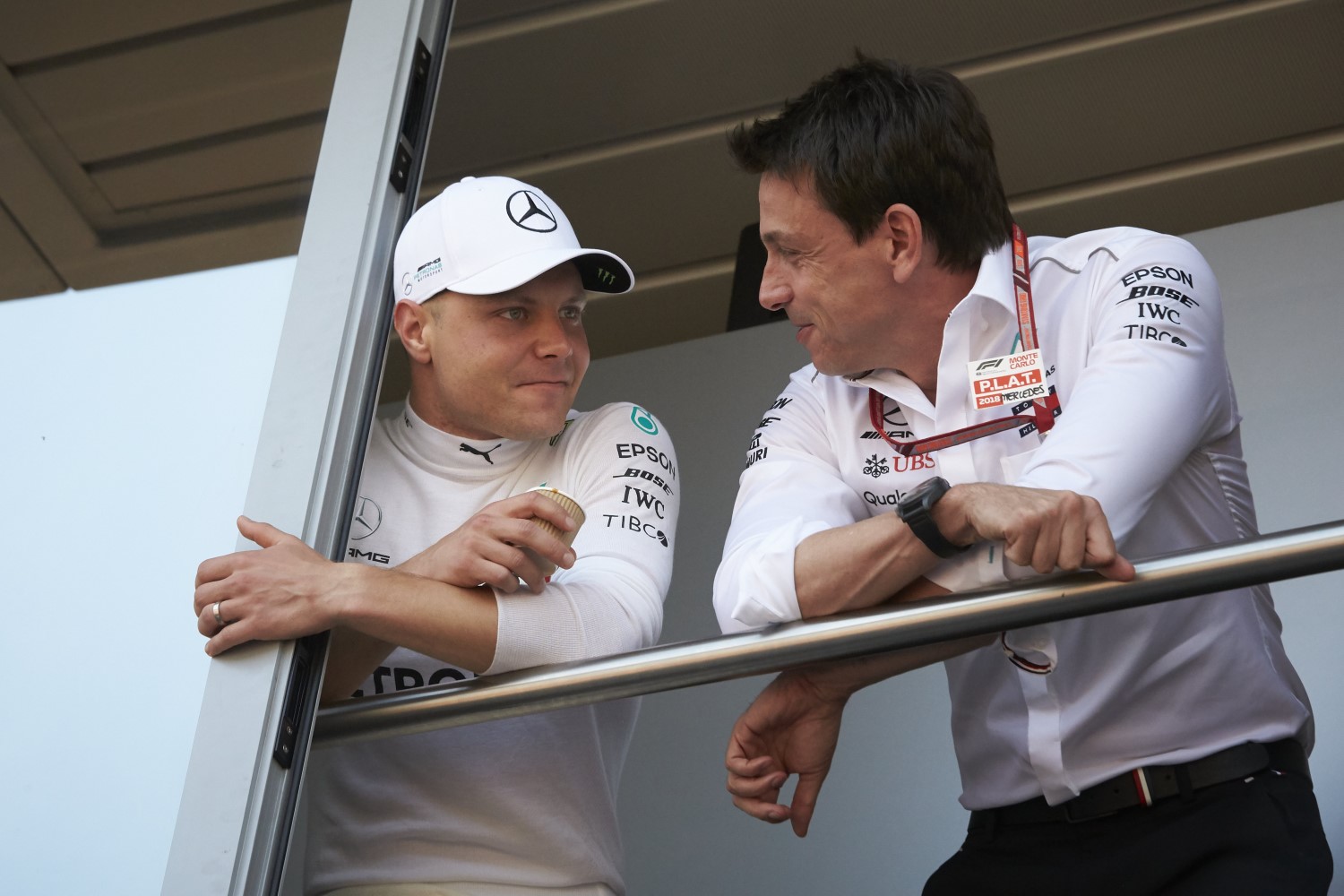 Wolff has to find a new race engineer for Bottas
(GMM) Valtteri Bottas is losing his race engineer Tony Ross.
Before working with Bottas, Ross was the race engineer for 2016 world champion Nico Rosberg.
Mercedes team boss Toto Wolff announced: "Tony will be the chief race engineer in our Formula E program.
"We are discussing his replacement."
Wolff also revealed that, despite an argument with Ferrari over legality, Mercedes finally raced its controversial wheel rims in Abu Dhabi.
"I don't think the situation is too complicated, because you cannot get more of a guarantee that a written confirmation from the FIA."
Wolff has said that Mercedes only removed the wheels in earlier races so that a Ferrari protest did not cloud the outcome of the world championship.
"There is no doubt that we will put them on the car next year," he said.
Verstappen 'never so good' – father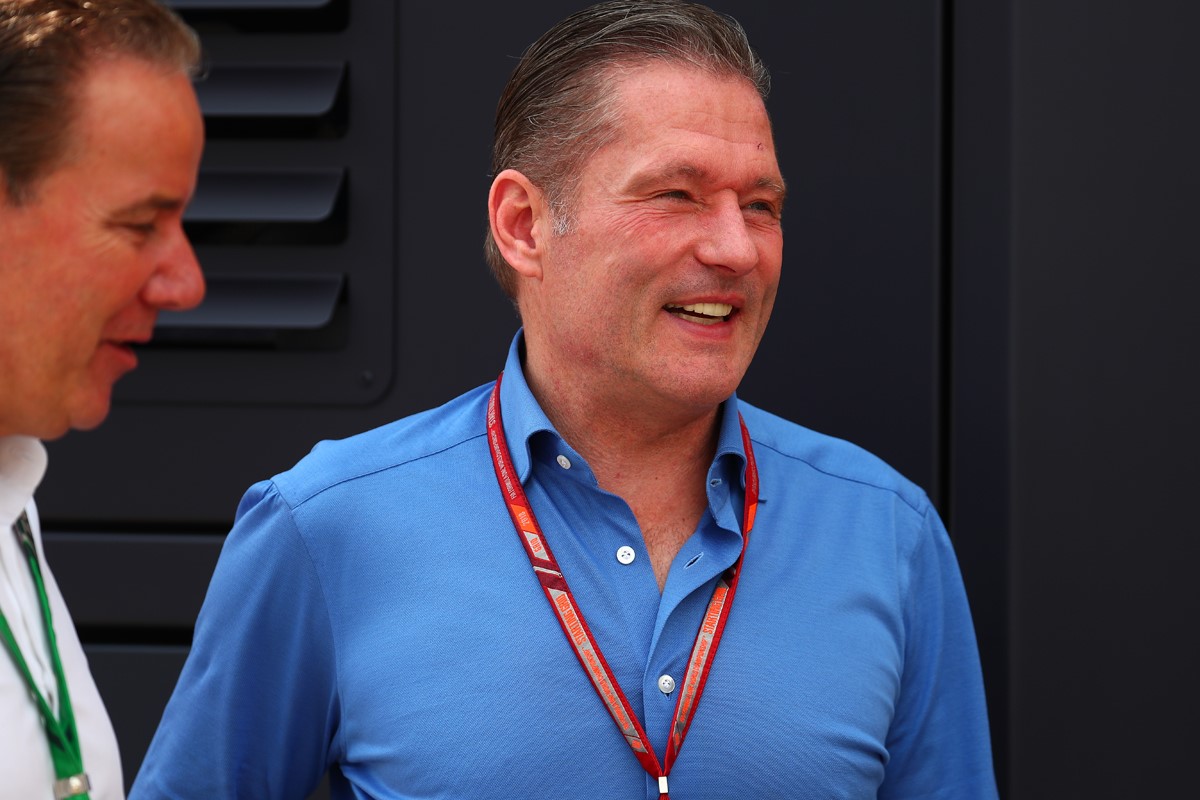 Jos praises his son
(GMM) Max Verstappen is definitely back in top form.
That is the view of the Red Bull driver's father Jos, after yet another podium finish for Max as the 2018 season concluded in Abu Dhabi.
Early in 2018, Verstappen was criticized for a series of mistakes.
"America was good, Russia was good, Austria was good, Brazil was good, Mexico was good, Abu Dhabi was good," Jos, himself a former F1 driver, told Ziggo Sport.
"Max has never been so good in his skin. He has learned a lot and did almost all the races very well except for the start of the season.
"He did a few things that didn't work and immediately had the whole world's press on him," Verstappen senior added.
Jos says his 21-year-old son has learned to "slow down to be faster".
"I notice that Max uses his mind more in the race and takes slightly less risk.
"Max has to take extra risks to get on that podium compared to Lewis Hamilton, but only because his car is not as good," he added.
'No fun' for Stroll in 2018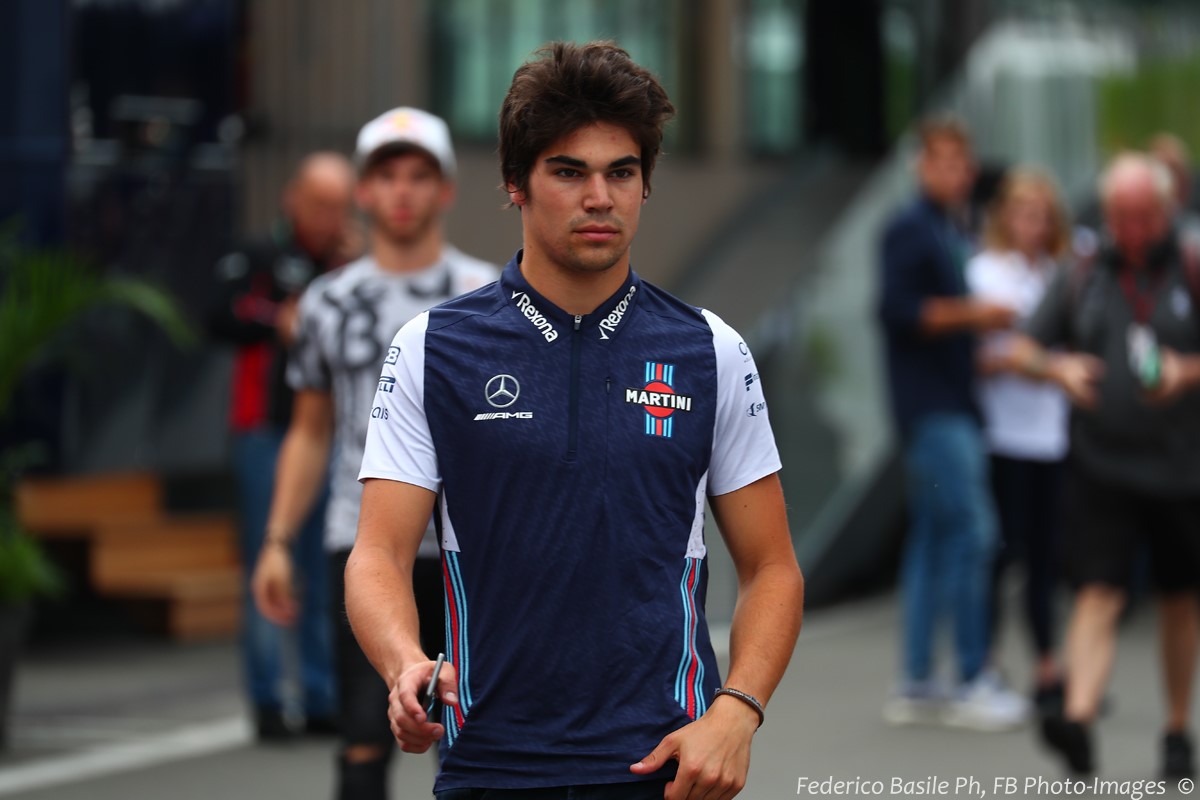 Lance Stroll had no fun driving the Paddy Lowe slug of a car
(GMM) Lance Stroll says he did not have fun in 2018.
The Canadian will in Abu Dhabi test for Force India for the first time. Stroll's father Lawrence has bought the Silverstone based team, but an official announcement about Lance's race seat is yet to be made.
"Williams has confirmed its two drivers for next year and my name was not there," Stroll, 20, told Le Journal de Montreal.
"I guess I'm going to race somewhere else."
Stroll said he is not sad to leave Williams.
"We had the worst car on the grid," he said. "It was poorly designed from the beginning and we were never able to develop it.
"I cannot say I had fun this year," Stroll added.
Wolff questions Halo after Hulkenberg roll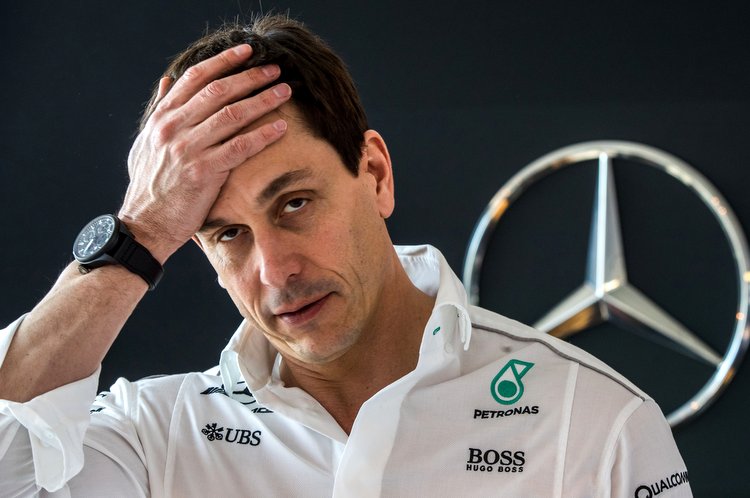 Heh Toto Wolff, your team designed the Halo. Regardless, the safety workers are to the car in seconds to put out any fire and help the driver out. Is it really a concern?
(GMM) Toto Wolff has criticized Halo in the wake of Nico Hulkenberg's rollover crash in Abu Dhabi.
Renault driver Hulkenberg was not able to immediately escape from his car during the 2018 finale, exclaiming on the radio: "Get me out of here, there's fire!"
"I could not get out by myself," the German told reporters afterwards. "On the right was the wall, on the left was the Halo."
The FIA's Charlie Whiting defended the Halo, but Mercedes team boss Wolff insists the Hulkenberg crash is a concern.
"What worries me is that he did not get out of the car even when he saw the flames," he is quoted by Welt newspaper.
"If something really happens, then we would have to develop a system where a driver can get out of the car."
2016 world champion Nico Rosberg said a rollover crash with fire "is the only flaw, the only vulnerability, with the Halo".
"Basically the safety is much better with it, but perhaps we need to look again," he added.
Verstappen won't be 'idiot' in community service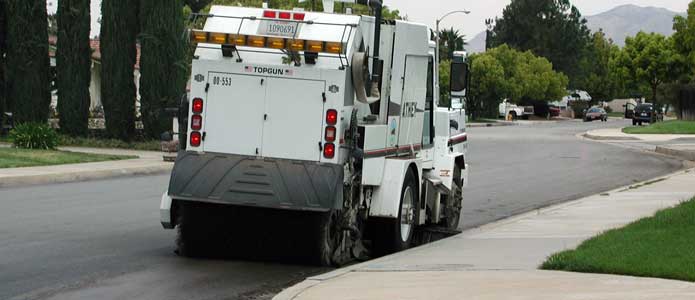 Maybe Max will get to drive a street sweeper for a day
(GMM) Max Verstappen says he will not do any community service tasks that make him "look like an idiot".
The Dutch driver was sentenced by the FIA to two days of community service for shoving Esteban Ocon after the Brazilian grand prix.
FIA president Todt admitted in Abu Dhabi that a stewarding role at a junior category race is one possibility for Verstappen's community service.
Red Bull boss Christian Horner joked: "I think he's going to be making cups of tea for Jean."
Verstappen also joked in Abu Dhabi that, although relieved he will not have to attend the FIA Gala award night because he is outside the top three, "maybe I can do it as a community service day".
More seriously, the 21-year-old said he will not be happy if his community service is too public.
"I'm definitely not going to look like an idiot," Verstappen said.
"I believe they are already being very hard on me for this, so let's find something that is suitable for me to do."