Hubert reflects on GP3 championship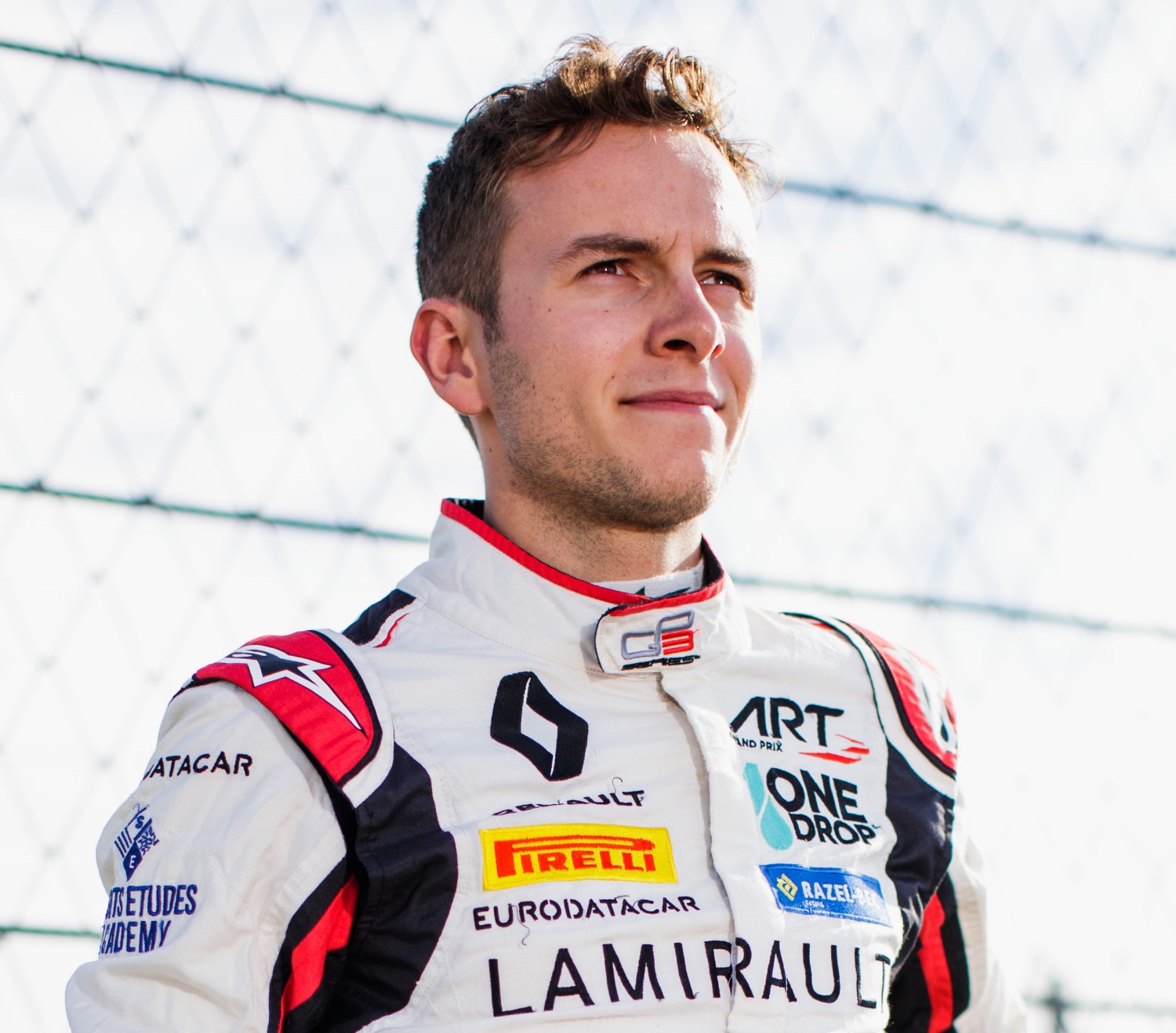 Anthoine Hubert
GP3 Series: Anthoine Hubert, GP3 Champion. How does that sound?
Anthoine Hubert: Good! There's not much more I can say: after 2 years in GP3 it's an achievement that was my target for this season, and I was one of the favorites but you have to work so hard for this, and I did. The last 2 months since Sochi have been quite long because I knew I was coming here with a good chance, but as long as it's not sure… After the flag I even asked my engineer 'do I still get it even if he doesn't have a penalty and finishes second'! [laughs] If it's not done I don't feel that I am the champion, so today I am really happy: I've done some great results in the past, but since F4 I didn't win a championship, so I'm just really, really happy about this title.
GP3 Series: Last year you were one of the most consistent drivers and finished P4 in the championship: did you feel that coming back with ART you were expected to win or you would be doubted?
Anthoine: Yeah, exactly. I was really happy at the start of the year to feel that I was a favorite and people were expecting me to be because it didn't add any pressure, it just gave me some more confidence. Coming with the best team added to this, and I have to say a big thank you to them for taking me in a few years ago and even though I was not really happy with how my season went last year they still believed in me, so I have to say thank you to Seb, to my engineer, to my mechanics, because they have done a really good job this year and they helped me massively.
GP3 Series: Who were your biggest rivals this year?
Anthoine: I can say myself, because I really needed to improve from last year: last year I was close to Jack and Nirei at the end of the season, and if I had been for a second season with them I really believe I could have beat them, although George was really on another level last year! Obviously I needed to improve, and honestly I didn't expect Nikita to be this good this season but he did a good job, prepared really well, and I think that helped him a lot. I expected Callum to be a bit better, and he did as well: he's done some good races, and some where he has struggled. Leo has done a good season as well, and has won 2 feature races in a row: he had a few low moments but had 2 poles and was a good opponent. We've had some good opposition from the other teams, from Campos and Trident, were they have had better results than us at some races, and it was nice to have competition not just from the team, where last year we finished 1-2-3-4, and it shows that although ART are a good team if you don't put a good driver in the car it's not going to make the job by itself.
GP3 Series: What was your highlight of the season?
Anthoine: I would say 2: the first one is Silverstone, which is my favorite track with Spa, where everything was good, especially on Friday where it was my grandfather's birthday, my first pole in the category, my brother got his baccalaureate, and France won the World Cup, so the 6th of July was a really good day that I won't forget! And in Le Castellet, because the atmosphere of being in France was really good, something different, so I really enjoyed the comeback of the grand prix to France.
GP3 Series: And were there any lowlights?
Anthoine: I think Austria: it's the only [podium] cap flag I won't have! It was a bad weekend, and just small things could have made it better: I missed my qualy, in the race I got touched and I didn't score any points, and it could have hurt my season but fortunately that was the only one. Most of the rounds were not perfect, but they were good enough to get this result.
GP3 Series: You will be the final GP3 champion, and follow in the footsteps of some great champions, some of whom are now in Formula 1. What does this title mean to you?
Anthoine: Being the last champion is good in some ways, but in others when I'm talking about this title in 10 years they will say "what is GP3?" [laughs] But on the other hand the 3 last champions are or are about to race in Formula 1 so that is an achievement, and it gives me more and more motivation to improve and to do better in the future.
GP3 Series: And what does that future hold?
Anthoine: Unfortunately I can't say much at the moment, but obviously the ambition is to go to Formula 2 as that is logical for the GP3 champion: I might be testing next week, and I will know more in the next few days. If you look at the last few GP3 champions they have gone to the best teams in Formula 2, so we will see.
GP3 Series: Before the podium we saw Alain Prost come to congratulate you: how did that make you feel?
Anthoine: I'm really happy and proud to have the support of Renault, and to have such a legend as Alain Prost, the best ever French driver, coming to congratulate me is a special feeling. I didn't know him 1 year ago, and it's really a proud moment to have his and their support, I thank them so much for it.
GP3 Series: Congratulations on your great achievement Anthoine.
Anthoine: Thank you.