Russell reflects on F2 championship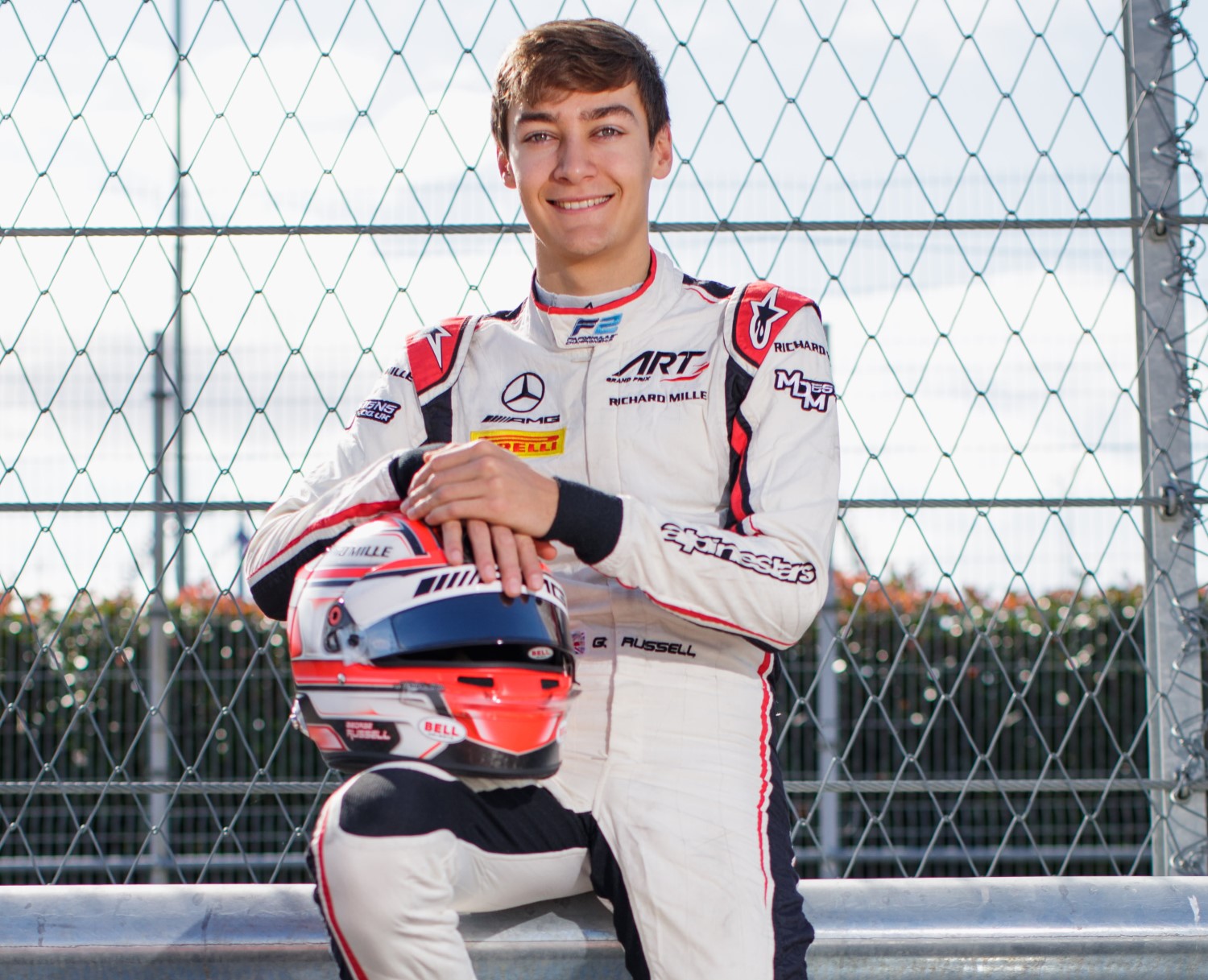 George Russell
FIA Formula 2:
George Russell, FIA Formula 2 champion for 2018. How does it feel?
George Russell: It's a huge sigh of relief to be honest! It's been a very long and tough year for myself and ART, and we've worked really hard and probably from Baku we've been one of the quickest on track every single time. We've had a number of issues that have been hugely frustrating, but others have as well and it's been a little difficult to get this across the line. But that pole yesterday you saw the emotions there, and obviously we knew what we had to do today: to win it in style, and that's what we did.
FIA Formula 2: What does this win mean for the team?
George: They're absolutely delighted, because they've had 2 difficult years in F2/GP2 prior to this. We've had 2 years together, because I was with them last year in GP3, and it's been a real journey working with each other, and you probably saw the emotion at the podium from the mechanics and engineers: they're absolutely buzzing!
FIA Formula 2: What have been your highlights of the year?
George: I'd say a stand out highlight was Baku Race 2: after Race 1 we were comfortably in the lead when the safety car came out and we had a bit of an incident with Nyck de Vries at the restart and I lost the win and finished 12th, so I started Race 2 from there and came through to win, so that was redemption for the previous day. And as a whole the triple header was incredible: it's a driver's dream to go race after race after race, and it was very tough on the team and we were away from home a lot, but we had 3 fantastic weeks where we entered about 30 points back in the championship and came out 37 points or so ahead, so that was fantastic!
FIA Formula 2: Where there any moments you'd rather forget?
George: Probably Baku Race 1, which was really disappointing because although it was the guy in P2 who had a lock up and took me out of the race I felt there was possibly something I could have done to avoid that situation, and even though everyone had my back and were telling me I wasn't in the wrong I still had a voice telling me something slightly different, maybe I could have compromised and gone down to 2nd or 3rd and come back later. And as an overall weekend Monaco was a horrible one for me: my engine let go on my out lap for free practice, and I'd never been to Monaco before and already only had half the time, so I finished up a second from pole because I was learning the track as I was going! I crashed in both races, and the worst bit was I wasn't even pushing when I crashed, I was stuck between a line of cars and there was no point risking anything so I was cooling off and not focusing when I hit the curb and crashed! So that was terrible, but it was good to turn it around in the following races.
FIA Formula 2: Has this season taught you how to turn it around and to keep believing it can be better?
George: What it's certainly taught me is that there's no negative race, because any poor race you have you learn something from it and take it forward, and I think that's something looking back that I'm glad that our first race in Bahrain was so poor, because we had bad race pace, the car wasn't good and I was driving the wrong way to get the most out of the tires, and we came away from that race learning so much that we put into good use in the following races, whereas if I'd had a better race we might have thought we're almost there and not learnt as much. So if it's a good or a bad weekend, there's always something to take out of it.
FIA Formula 2: We know now where you're going next year, but was it frustrating that Lando Norris was announced at McLaren when you were ahead of him in the championship?
George: Not at all actually: Lando's announcement so early helped me to push Williams for my drive because if I was ahead of him in the championship and McLaren believed he was worthy of a Formula 1 seat it showed there was some great signs for myself, and it probably added more pressure for Williams to say we've got to go with George because he's the guy who is winning F2.
FIA Formula 2: You were fighting for the championship up until now with Alex Albon: what was it like to fight with someone you've grown up with?
George: It was great: I have a huge amount of respect for Alex, we're great friends, and on the track we're rivals but we've always had great respect for each other in Formula Renault, Formula 3 or this year. Going into this he was always the dark horse: there was always a lot of focus on me and Lando for the championship, but Alex was always there and I kept reminding journalists about this. Even in Sochi we were doing a photoshoot with Lando and myself, and I said we need Alex here because he's right there, and as it turned out it was Alex who was the only one who could fight me coming here! It was great, and I really hope he secures the drive that the media are speculating about for next year.