Latest F1 news in brief – Sunday
Sirotkin not giving up on F1. He must think he can bring an even bigger check next year and secure a ride

Sirotkin not giving up on F1

Haas undecided over Force India verdict appeal
2019 'a sabbatical' for Alonso – Briatore
Vettel 'not a leader' – Ecclestone
Ecclestone 'cannot believe' Ocon without seat
Remember me as a fighter, says departing Alonso
Sirotkin not giving up on F1
(GMM) Sergey Sirotkin says he is not giving up on formula one.
The Russian has been ousted by Williams, as the British team signs up Robert Kubica for 2019.
Sirotkin will stay with the sponsorship program run by Boris Rotenberg's SMP Bank, which could involve the world endurance championship.
But Sirotkin said in Abu Dhabi: "There are no plans yet.
"As for the WEC, I do not know. The priority is formula one," he told the Russian commentator Alexei Popov.
"I have not finished everything here and honestly, knowing what I can do and what I couldn't do for objective reasons, I can't quit like that.
"We are working on it, and I don't know what the options are, but I am sure there will be opportunities. But I will fight for a return in 2020," Sirotkin said.
Despite the decision to replace him, 22-year-old Sirotkin says he wishes the best for Williams.
"I hope they improve," said the Russian, who together with Lance Stroll has been clearly the slowest in Abu Dhabi.
"I gave a lot to this team and their success and the smiles on their faces would mean a lot to me.
"I am sorry I will not be there with them, but with all my heart I wish them the best. I know how much they deserve it," he said.
Haas undecided over Force India verdict appeal
Steiner had best lick his wounds and move on
(GMM) Haas is not ruling out appealing the ruling of the stewards in Abu Dhabi.
In a complex case, the American outfit protested against Force India, alleging that after the sale to Lawrence Stroll, the Silverstone based team had not technically built its own cars.
Force India accused Haas of being "hypocritical", saying the outfit designs many more parts of its car than the Ferrari-linked American team does.
But the dispute is essentially over about $60 million in official F1 income that boss Gunther Steiner claims Force India should no longer be eligible for.
"As a new team, we had to wait two years without prize money, and so should they. This is a question that had to be dealt with," said Steiner.
The stewards did not agree, and Steiner is now considering an appeal.
"I cannot say whether we will or we will not, but after consulting with our lawyers we will decide soon," he said.
Steiner insists that the protest was never about getting more money for Haas, but rather that Force India competes with the same rules as other new teams.
"We will decide what to do next after the race weekend, because for now we have other things to do in Abu Dhabi. We will deal with the issue on Monday or Tuesday," Steiner said.
2019 'a sabbatical' for Alonso – Briatore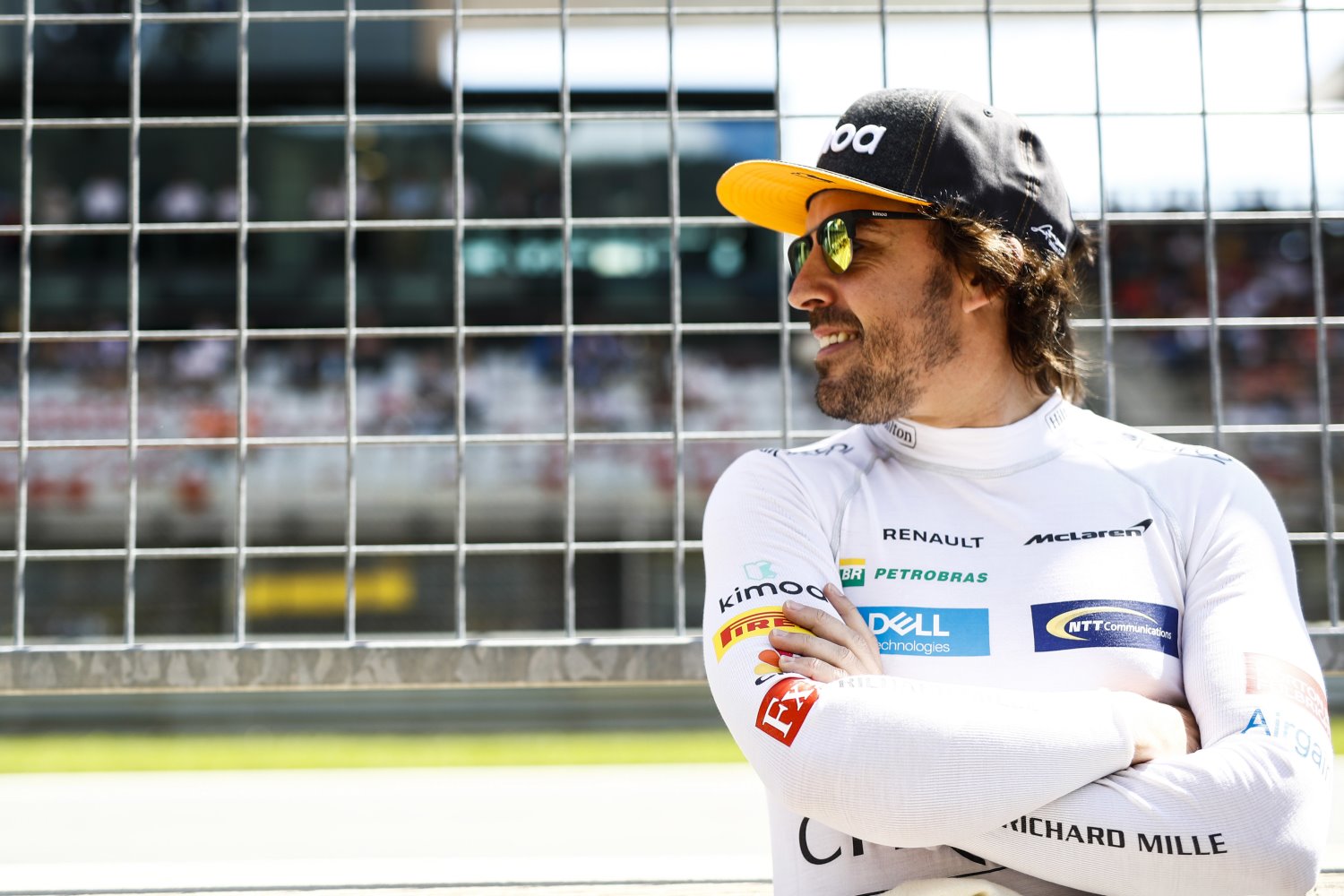 Alonso looks back on his F1 career
(GMM) Fernando Alonso says he is leaving the F1 paddock with his head held high.
The Spaniard, who is racing elsewhere in 2019, completed an impressive clean sweep of qualifying triumphs over his McLaren teammate Stoffel Vandoorne this year.
"I am happy with my perfect year in terms of qualifying," he said in Abu Dhabi. "It was 21-0 with the same car which I don't think anybody has done before.
"I am happy at least with that good taste," he added.
It has been an emotional and difficult weekend for Alonso, full of tributes as the paddock says farewell.
"I'm more shy than everyone thinks and I would like to be invisible until Monday," Alonso smiled to Movistar. "But I still have to do a lot more talking."
Flavio Briatore, in Abu Dhabi to watch his long-time protege race in F1 for the last time for now, insisted that 2019 will be a "sabbatical" only.
"Ferrari would have won the title with Fernando this year, without a doubt," the Italian said.
"The difference for them this year was the drivers. With Fernando, if he has a car to be third, he is third. If he has a car to win, he wins. And many times he has been higher than the car," Briatore insisted.
"I think for the moment Fernando takes a sabbatical. We will see what happens. He has had four genuinely frustrating years with a ridiculous performance by McLaren," he added.
Former F1 supremo Bernie Ecclestone, also in Abu Dhabi, agreed with Briatore that Abu Dhabi may not have been the last blast for Alonso.
"I have the feeling he will come back, because F1 still needs him," the 88-year-old told El Mundo.
"I don't care what the team is, although I doubt he can go back to Ferrari or will go back with McLaren," Ecclestone added.
"I know that if he had a winning car, he would never have left. He may have made wrong decisions when choosing his team, but that doesn't mean it wasn't sad to see him suffer in recent years."
However, Alonso himself hit back at the claim that bad decisions cost him his F1 career.
"Max Verstappen is a great talent but has zero title," he told RTBF. "Daniel Ricciardo, zero title, Vettel with Ferrari, zero title. Nico Hulkenberg, zero podium.
"But nobody says they made bad career choices."
Vettel 'not a leader' – Ecclestone
Schumacher got Aldo Costa (L) to design his cars and Ross Brawn to manage. Costa made Schumacher and now he has made Hamilton. Vettel could not get Costa to return to Ferrari
(GMM) Bernie Ecclestone says Sebastian Vettel is not a leader.
With the championships now settled, the former F1 supremo hit back at the view that Sebastian Vettel is a Michael Schumacher-type character at Ferrari.
"Michael took Ferrari onto his shoulders and led them out of the crisis. He was a leader. Sebastian is not like that," Ecclestone told La Gazzetta dello Sport.
Vettel and Ferrari made key mistakes in 2018, with Ecclestone alleging that the German driver's character played a role in losing the title with "the best car".
"At Red Bull, Sebastian was used to being loved. But I don't think it's been like that at Ferrari and so he lost his concentration.
"Sebastian is very sensitive, which is strange for a German," Ecclestone added. "He has to be stronger inside and look at things more calmly. But he has every opportunity to do that."
Ecclestone 'cannot believe' Ocon without seat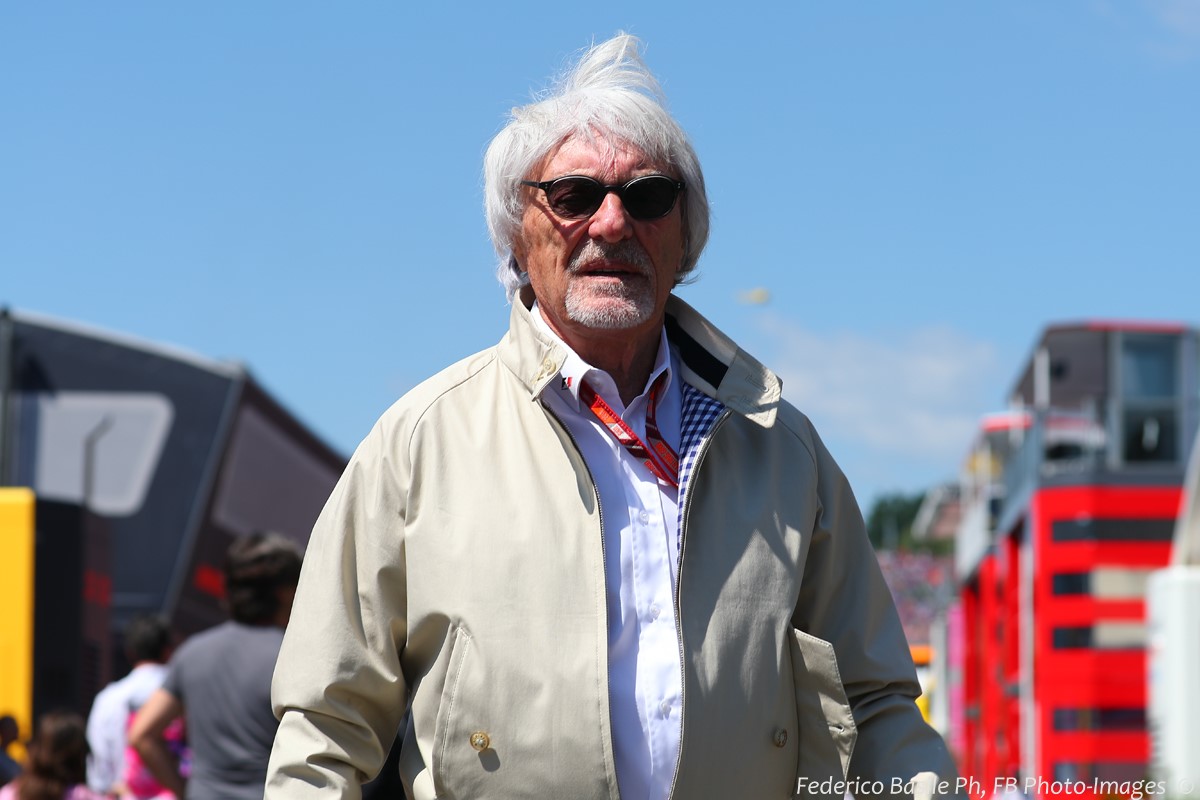 Ecclestone wants French drivers for his French GP circuit – Paul Ricard
(GMM) Toto Wolff says Esteban Ocon could be reserve driver at more than just one team in 2019.
The Mercedes boss announced in Abu Dhabi that the Frenchman, having lost his Force India seat, will instead be reserve driver for the German works team next year.
"We were going to issue a press release but I accidentally let it all out," Wolff said.
"He will be the reserve driver not only for our team but also Force India. I expect that he will work closely with our team and possibly others."
For instance, a reserve role for Ocon at Mercedes-powered Williams is also possible.
Claire Williams said in Abu Dhabi: "We've just announced Robert (Kubica), and you already want me to announce something else?"
Former F1 supremo Bernie Ecclestone said it is a shame 22-year-old Ocon has been left without a seat.
"I have been impressed with his performances over the past two years and I cannot believe that he doesn't have a car for next season," he said.
That could change for 2020, amid strong rumors that Ocon is being lined up to replace Valtteri Bottas.
"Valtteri has responded to the competition from Ocon absolutely correctly," said Wolff.
"He said that he is always under pressure and he has to perform. I wish he had more luck, but in the first half of the season he performed very well.
"He knows what he has to do," he added.
Remember me as a fighter, says departing Alonso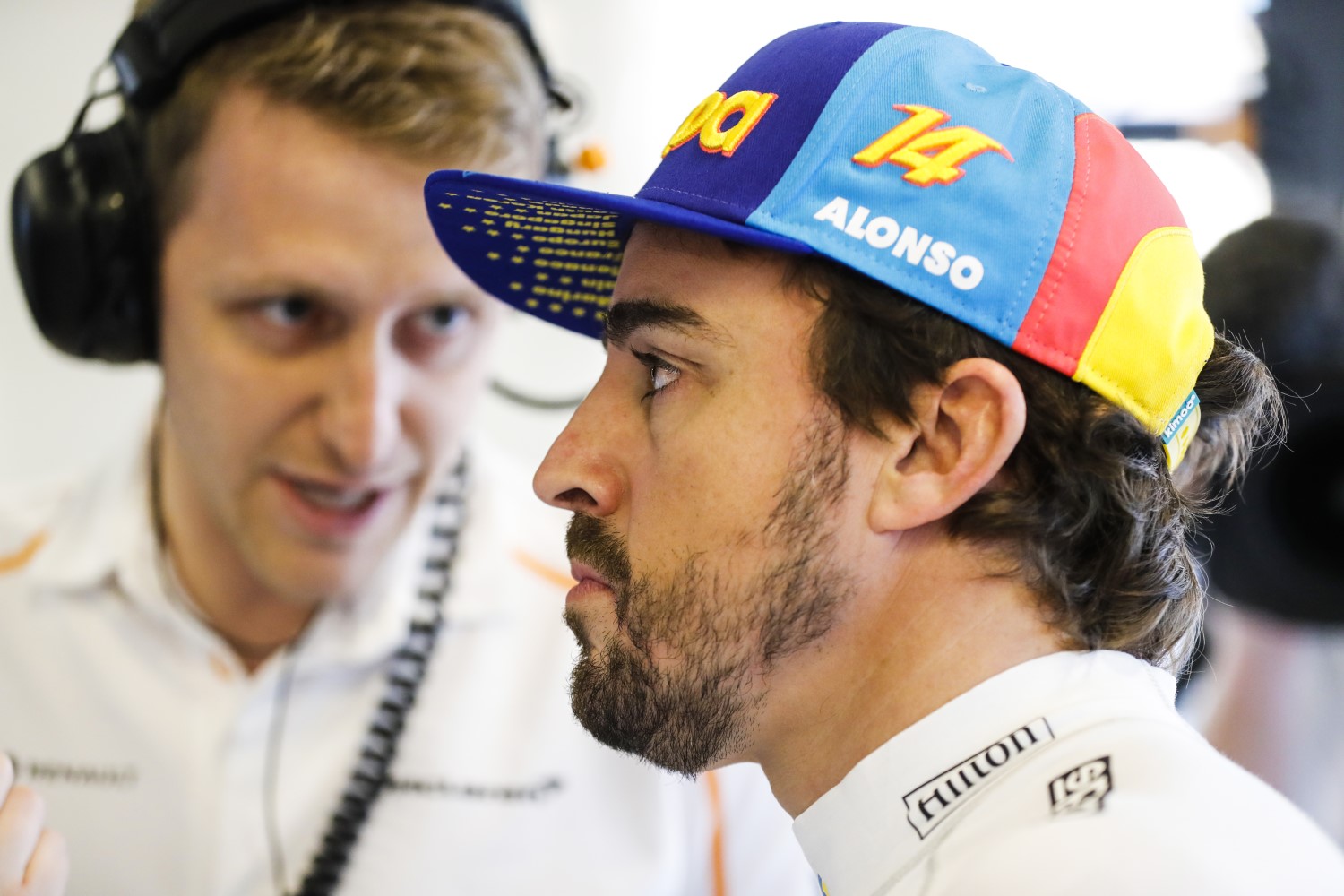 Fernando Alonso – no regrets
Fernando Alonso said he wanted to be remembered as a fighter and a racer as Formula One threw a party for the departing double world champion at the Abu Dhabi Grand Prix.
"I think I am the same driver with the same ambition, and probably same aggressive mode in terms of racing and driving," he said when asked to look back over a career that began with backmarkers Minardi in 2001.
He was, he said, "a fighter, a guy that never gives up.
"I've been driving very good cars, slower cars, with the same motivation and ambition and love for racing. I race every week of my life," he added.
"Sometimes it's here in this paddock, some other weekends it's on a go-kart track, some others in sports cars, if not in the video games. I'm a full-time race driver. That's probably the way I hope people will think about me in the future."
"It has been a privilege to work with friends I will have for the rest of my life," he said, before sitting in a deckchair for the photographers – an echo of the 2015 Brazilian Grand Prix where he "sunbathed" on a marshal's chair after retiring his McLaren with yet another Honda engine failure.
"It's a strange day, like the last day of school, but I will not be here next year when we come back after the next holidays," he added.
"I will be always part of this amazing feeling. Half of my life, 18 years I've been with the same people every two weeks travelling around the world, working, racing hard but at the same time enjoying ourselves.
"Real friendship has been probably the biggest thing of my career and the thing I will remember for the future."
Formula One chairman Chase Carey said Alonso was a special part of the sport's history.
"Sports are built on heroes, champions, stars, and Fernando is all of those and more," said the American.
"You've been a hero to people around the world, you have fans around the world. We couldn't be more appreciative of everything you have done for the sport."