Hamilton and Alonso happy for Kubica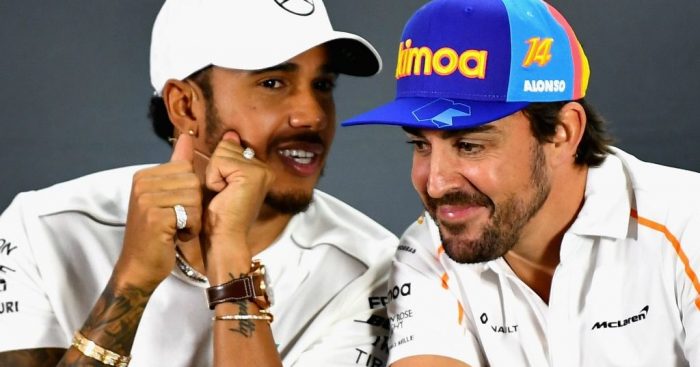 Hamilton and Alonso
During Thursday's Abu Dhabi GP press conference Lewis Hamilton and Fernando Alonso both had good things to say about Robert Kubica after the Pole's comeback was confirmed by Williams.
While Sergey Sirotkin's backers, SMP Racing, said the seat only became available because they decided to leave the team, others say Kubica had a larger check.
"Is Robert older than me?" Hamilton cheekily asked.
"Perfect! So I'm happy he's coming back because Fernando's leaving and I was going to be second oldest, but now I'm third oldest again.
"I can't tell you how happy I am about that.
On a more serious note, Hamilton added: "I think it's great for Robert.
"I raced him from karting so I've known him for long, long time and he was always one of most talented drivers I raced against.
"He's had a really difficult time over the last years and it's great to see he's got the opportunity.
"I hope he works hard on his strength and getting his mind back into gear it's exciting for t
Alonso echoed those sentiments from his former McLaren teammate.
"He's one of the great talents that this sport has and it's great to see him come back to race," Alonso added.
"It remains to be seen what will be the performance of the car and his performance.
"I only saw a couple of tests, but if he's at 100 per cent he will be amazing to watch so I'm happy for him."