Latest F1 news in brief – Thursday (Update)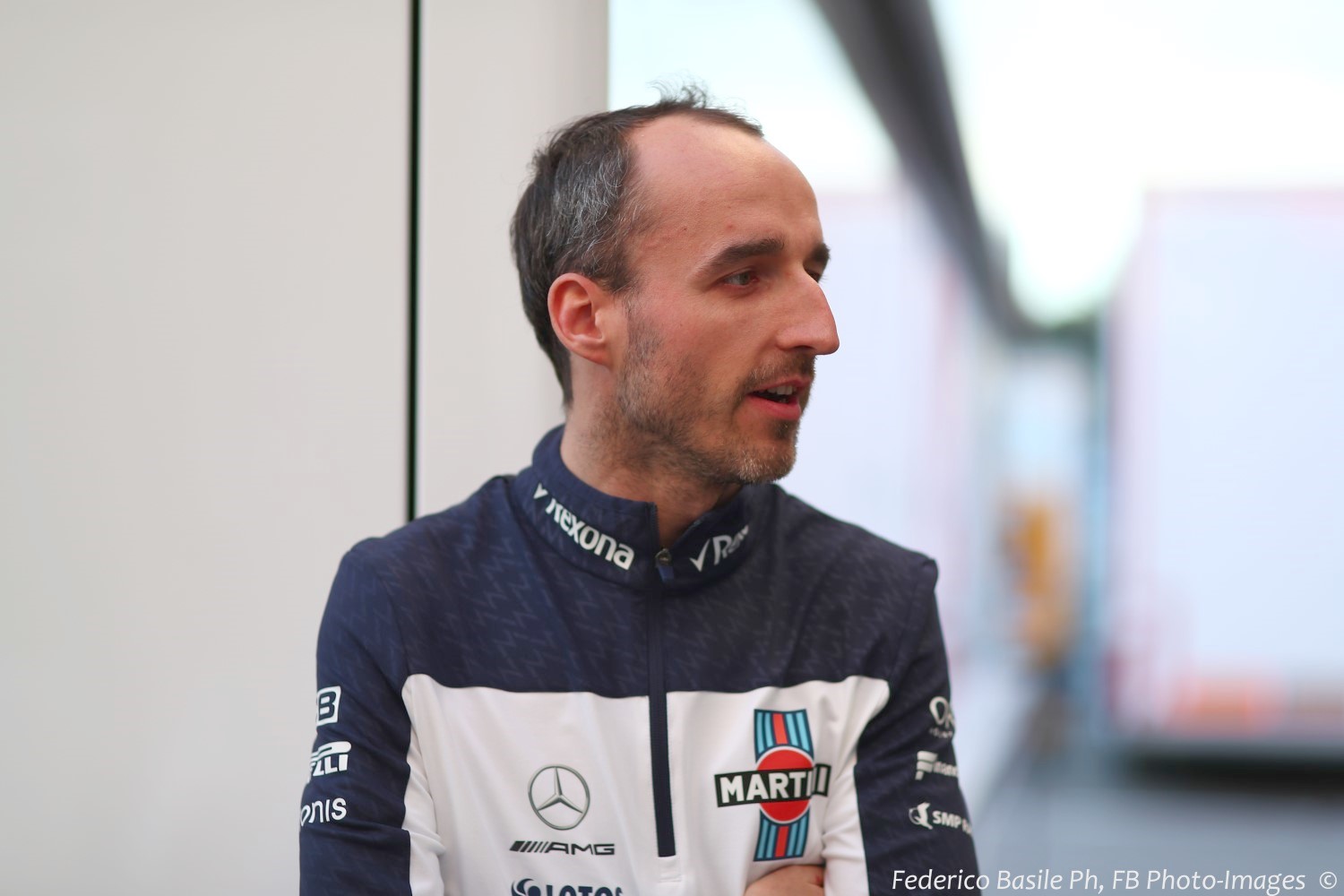 A sickly looking Kubica lost a lot of weight just to be competitive. Now has BIG check, will drive. Alan Jones thinks he is too slow.
UPDATE Updates shown in red below.
11/22/18
Kubica sponsor to back entire Williams team
Ricciardo says Renault switch 'terrifying'
Jock Clear to be Leclerc's race engineer
Lauda to miss Abu Dhabi comeback
Williams Confirms 2018 Abu Dhabi Test Driver Line-up – New
Renault releases Carlos Sainz Jr for early McLaren F1 test – New
Alan Jones questions Williams' decision on Kubica – New
Kubica sponsor to back entire Williams team
(GMM) Robert Kubica will definitely make his F1 racing return in 2019, multiple authoritative media sources are now confirming.
While Williams is expected to announce the news officially on Thursday morning, the 33-year-old Pole's seven year wait to resume his promising F1 racing career is clearly over.
"Our journalists have learned that the sponsor of the team will be (Polish oil company) PKN Orlen, who have allocated 10 million euros," said Polish radio RMF FM.
"It is one of the largest sponsorship projects in the history of Polish companies," the report added. "PKN logos will appear on the car and the clothing of Robert and the whole team."
The news about Kubica's 2019 return was echoed by major publications including Globo (Brazil) and L'Equipe (France).
"Let's get ready for one of the biggest returns in the history of sport," said Luigi Perna, the correspondent for Italy's La Gazzetta dello Sport.
A video confirming the Kubica news was leaked and then deleted by the official F1 website, while Sky Italia said Williams' announcement press conference will take place at 12pm local in Abu Dhabi on Thursday.
Ricciardo says Renault switch 'terrifying'
Daniel Ricciardo knows the Renault is a slug, but the paycheck is huge
(GMM) Daniel Ricciardo has admitted his move from Red Bull to Renault for 2019 is "terrifying".
Speaking to The Players Tribune, the Australian revealed that amid a difficult 2018 season with the energy drink-owned team, it was a difficult decision to accept a rival offer from Renault.
"I've talked about rolling with the punches, but man, even I get sore after a while," he said.
However, he said Red Bull has not just been his employer, it is his "family".
"They gave me my break, and without Dr Marko spotting me all those years ago, I don't think I would have been able to make my way to F1, to my dream job," said Ricciardo.
But the 29-year-old said that mid-season, he decided to "listen to my heart" and make a decision to start a new adventure.
"Change is scary — it's fu**ing terrifying," said Ricciardo. "And I know the next part of my journey won't always be easy, but I had to take this step to try to be the best version of me."
He predicts he will have a "right good cry" when he steps out of his Red Bull for the last time in Abu Dhabi, but also expects his next adventure to be "as fun as the first".
Jock Clear to be Leclerc's race engineer
Jock Clear
(GMM) Jock Clear is returning to his familiar role as race engineer for 2019.
The 55-year-old rose to prominence in 1997, as he guided Jacques Villeneuve to the world championship with Williams.
Clear followed Villeneuve to BAR, with the Brackley team subsequently becoming Honda, Brawn and Mercedes.
He switched to Ferrari for 2015, where he has had a more senior engineering role.
But for 2019, Clear returns to his race engineering roots, specifically to support Ferrari's signing of 21-year-old young Monaco-born driver Charles Leclerc.
"It's not all finalized at the moment but yes, I will certainly have a strong influence on his side of the garage," the Briton said.
"Whether that is the job title or not will be finally decided upon but certainly I will be paying closer attention to him than maybe I would have done with either Kimi or Seb up to now," Clear added.
Clear has worked with the likes of Johnny Herbert, Villeneuve, David Coulthard, Takuma Sato and other young drivers, and thinks he can now make "life easier" for Leclerc as well as the Sauber rookie adjusts to life in red.
"I will help in any way I can to make his life easier, to ease some of the pressure and to make sure that we get the best out of him and out of the team as a whole over the next few years," he said.
Lauda to miss Abu Dhabi comeback
Lauda (R) in Abu Dhabi last year
(GMM) Niki Lauda will not be in Abu Dhabi this weekend.
The F1 legend's closest friends and colleagues including Toto Wolff, Helmut Marko and Bernie Ecclestone had earlier confirmed that the 69-year-old's 'secret plan' was to be at the 2018 finale.
But triple world champion and Mercedes team chairman Lauda is still in rehabilitation, following a long stay in a Vienna hospital after lung transplant surgery.
Prior to travelling to Abu Dhabi himself, Mercedes team boss Wolff visited Lauda in rehabilitation in Vienna and told Osterreich newspaper: "Niki is fine.
"Everything is going as planned. Physiotherapy is important now."
Osterreich said a more realistic comeback venue for Lauda is Melbourne, for the first race of the 2019 season in March.
"It is Niki's decision alone, and that of the doctors, when he comes back," Wolff said.
But the Austrian said the important thing is that Lauda is back with Mercedes next year. "Then we will have won already," Wolff added.
Osterreich said Lauda will be fit enough to return home to his wife Birgit and their 9-year-old twins for Christmas.
Williams Confirms 2018 Abu Dhabi Test Driver Line-up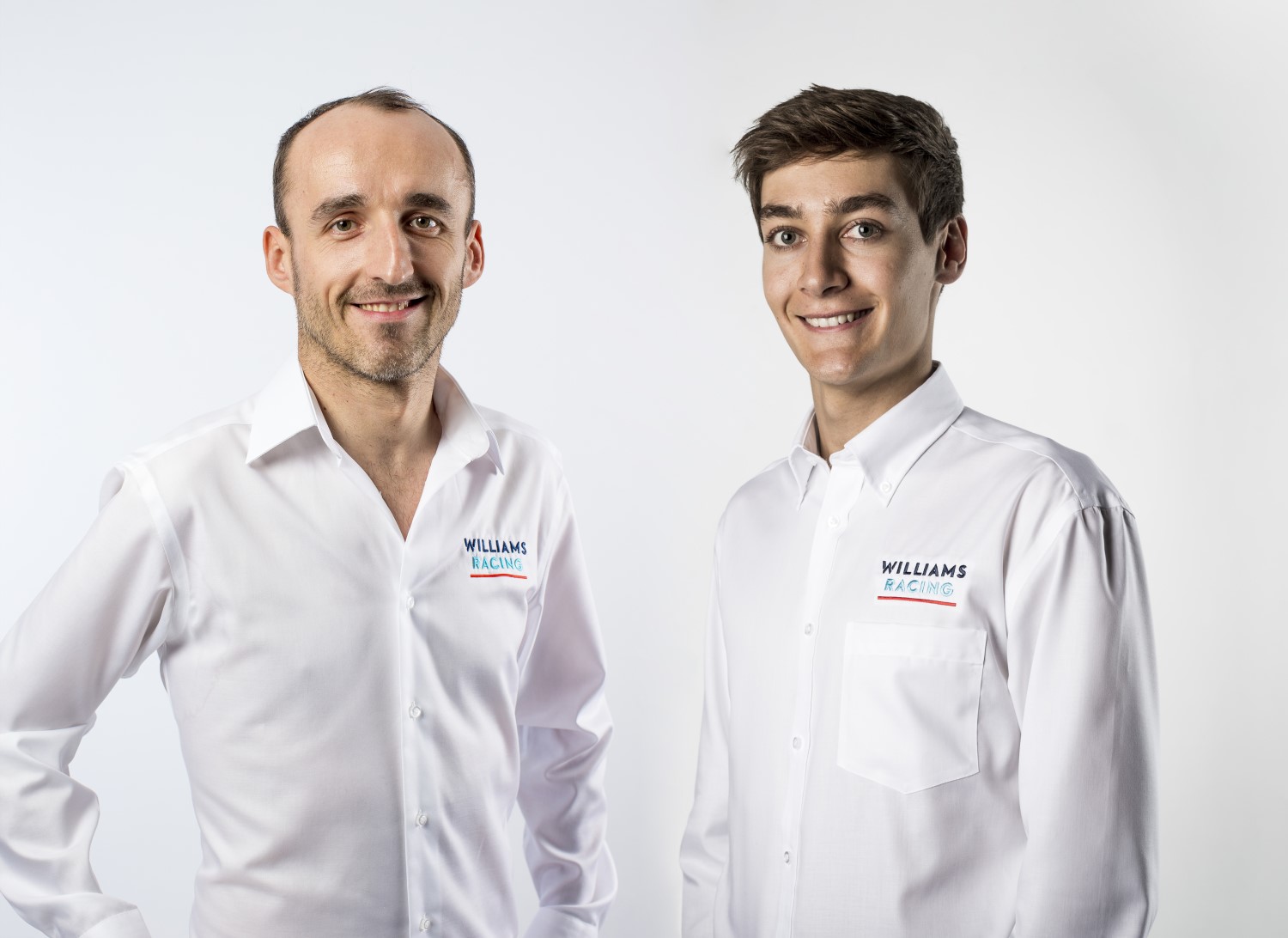 Kubica and Russell
Williams Martini Racing is pleased to confirm it will run George Russell and Robert Kubica for the Abu Dhabi Pirelli tire test.
The Pirelli tire test will take place over two days at the Yas Marina circuit during the week following the 2018 Abu Dhabi Grand Prix.
George and Robert will share driving responsibilities, with the young Brit getting his first laps as a Williams driver in the morning of day one before handing over to Robert for the afternoon session. That order will be reversed for day two with Robert running in the morning before George concludes day two of the test.
The test is aimed at evaluating 2019 candidate tires on behalf of the Formula One tire supplier Pirelli. Williams is excited to have this opportunity to assess the new tires and for 2019 confirmed drivers, George and Robert to get behind the wheel of the FW41 to support the development going into next season.
Renault releases Carlos Sainz Jr for early McLaren F1 test
Carlos Sainz Jr has successfully secured an early release from Renault so he can drive a McLaren for the first time in next week's Abu Dhabi Formula 1 tyre test.
Only two of the 10 F1 teams are going into the 2019 season with the same line-up, so many are attempting to give their new drivers an early chance to begin working with them in the Pirelli sessions at Yas Marina.
Sainz has been released by Renault to get his first experience of the MCL33 on Wednesday, while his 2019 team-mate Lando Norris will drive on Tuesday.
Other drivers who will sample their future teams for the first time include George Russell at Williams, and Lance Stroll at Force India.
Kimi Raikkonen is expected to be allowed to drive for Sauber, although it has yet to be confirmed.
But Red Bull has made it clear that Sainz's replacement Daniel Ricciardo will not be allowed to drive for Renault. Autosport
Alan Jones questions Williams' decision on Kubica
Alan Jones questions whether Robert Kubica, who drives with one arm partially lame, is fast enough
Australian world champion Alan Jones believes Williams has made 'fundamental mistakes' which have seen it relegated to the back of the Formula 1 grid.
"Kubica is a bit of a question mark at the moment," he told SpeedCafe.
"At the end of the day, he's been out of Formula 1 for a long, long time, and when he had that sort of thing at the pre-season test… Well, from what I can gather, he just simply wasn't quick enough.
"What they need to do really is, (to) look for a really good, experienced, quick driver; not necessarily an experienced slow driver, because that won't do them any good either.
"The only problem now, of course, it's a catch-22 situation, because a really good, quick, experienced driver doesn't want to go with them. So you fall into this hole."