NASCAR president: Everything on table for 2020 schedule (Update)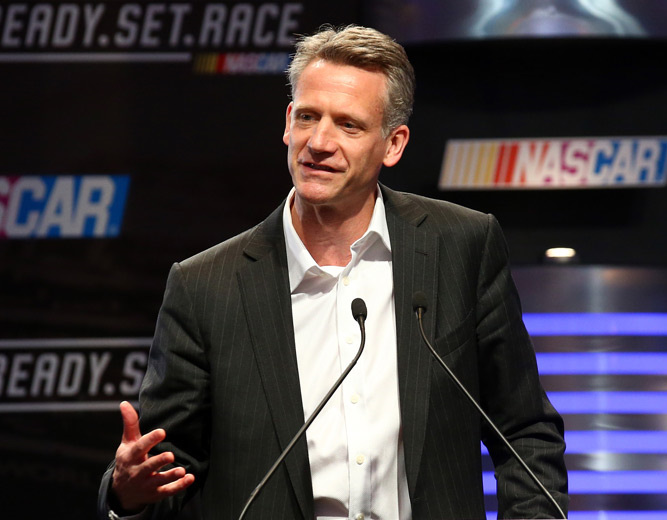 Steve Phelps
UPDATE More from the video below:
NASCAR is exploring launching an over-the-top streaming service, per sources.
It couldn't show live national series races until '25, but it could show lower-level racing, archived events and lifestyle content.
It could launch as soon as '20.
11/20/18 NASCAR President Steve Phelps told the media at Homestead that everything is in play for the 2020 schedule.
"In short answer, I think everything is in play", said Phelps.
"So we've heard from our fan base that they would like to see more short-track racing. They want to see more road courses. They want to see less cookie-cutter tracks, whatever that means.
"I think that we are looking with our broadcast partners and with our tracks and with our teams and drivers to get input on what each of them believes would be an ideal schedule, and then we're obviously doing fan research as part of it.
Phelps went on to highlight a number of schedule concepts that could be brought into play.
More short tracks
More road courses
Mid-week racing
Pulling the season forward
Double headers – something AR1.com wrote about earlier this year – why not with IndyCar – crossover of some drivers both ways would be a huge interest to fans