Calderon completes the first day of testing for the Alfa Romeo Sauber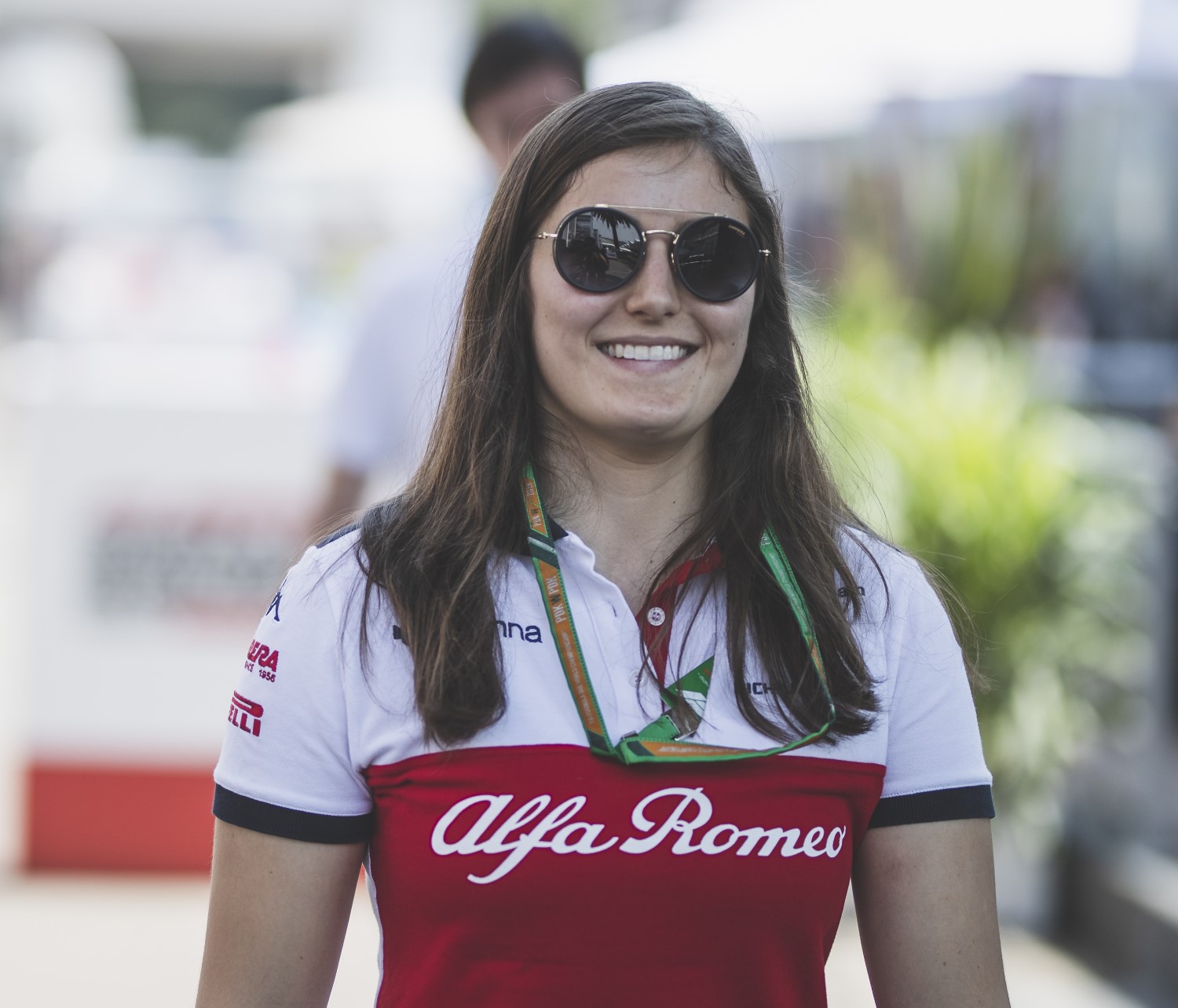 Calderon completes another test. The team really needs her money to pay bills
The Alfa Romeo Sauber F1 Team Test Driver, Tatiana Calderon, has successfully completed her first day of testing at Fiorano. It is the first time that the Colombian racer drove on this circuit, discovering the power of the Sauber C32-Ferrari just shortly after making her debut behind the wheel of a Formula One car last month.
Calderon continued her learning process and put in a strong performance, improving lap after lap. She completed a total of 90 laps – the equivalent of 265 kilometers – throughout the day, running on Pirelli's running promotional tires. The fastest lap was set at 00:59.913.
A second day of testing will be completed tomorrow.

Circuit: Fiorano Circuit / 2.945 km
Driver: Tatiana Calderon
Weather: cloudy and dry; air 7° – 10°C, track 9° – 11°C
Chassis / engine: Sauber C32 / Ferrari
Laps: 90 laps, 265.050 km
Fastest lap: 00:59.913 (lap record 6 seconds faster)

Tatiana Calderon, Test Driver:
"It was a really great first experience driving in Fiorano. The track is interesting, and the atmosphere is special. The air and track temperatures were quite low today, but consistent. Our target was for me to learn the track and find a good balance for the car, which we achieved. Driving the Sauber C32-Ferrari feels incredible, and the sound and power of the V8 engine are amazing. Tomorrow we will work on simulating some qualifying and race laps in the afternoon, which I look forward to very much."