Smithsonian Channel to Air First Color Footage of Inaugural Indianapolis 500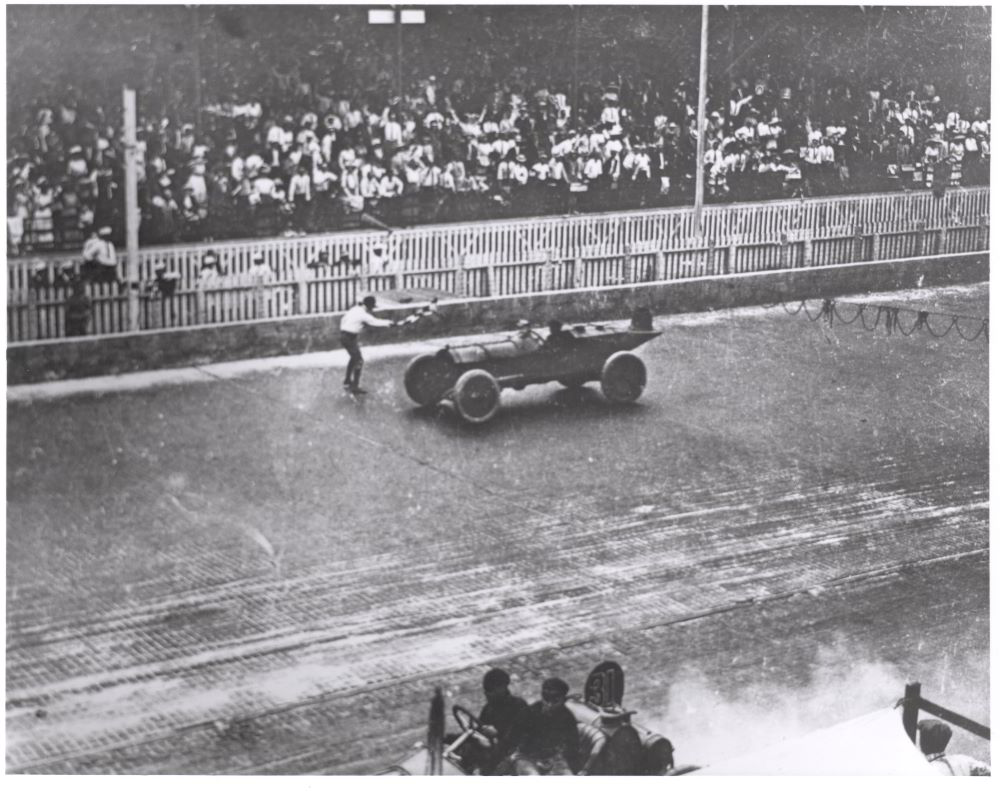 1911 Indy 500 finish
The Smithsonian Channel series America in Color, which returns for a second season on Sunday, is set to air footage of the inaugural Indianapolis 500 for the first time in color.
The clip will be featured in the second episode of the season, "Titans of Industry," which will air on Nov. 25. In addition to highlighting the 1911 race, the episode will chronicle the lives of three influential families—the Fords, Firestones and Edisons—over 70 years. You can watch a preview of Smithsonian's Indianapolis 500 footage in the clip below.
America in Color, which will also feature in-game footage from the infamous 1919 Black Sox World Series, aims to capture and contextualize the most significant moments in American history, offering new perspective on pivotal historical events by adding color. In addition to industry, the second season will focus on organized crime, powerful family dynasties, Hollywood's golden age and more.
The show's second season debuts Sunday at 8 p.m. ET, but fans can watch the episode featuring Indy 500 footage on Nov. 25 at 8 p.m. ET.