Latest F1 news in brief – Friday
Zandvoort

Dutch GP preparations to take 'years'

Kubica has 'made decision' about 2019
Alonso exit shows F1 'sick' – Perez
Hamilton could face Abu Dhabi engine penalty
McLaren and Sparco create the world's lightest FIA race suit
Dutch GP preparations to take 'years'
(GMM) Belgian grand prix boss Andre Maes doubts the Netherlands can quickly put together an F1 project.
After 35 years promoting the iconic race at Spa-Francorchamps, promoter Maes is stepping down. Formule 1, a Dutch publication, said his replacement is not known.
But the Spa race's future is at least secure, after Maes inked a new three-year deal with Liberty Media earlier this year.
However, reports that promoters at former F1 circuit Zandvoort are in talks with Liberty could endanger nearby Spa's medium-term prospects on the calendar.
Maes says competition is not a problem.
"It is only natural that we constantly have to fight for our place," he said.
"We do not veto a race in the Netherlands, but we have asked if there are plans. If there is a Dutch grand prix, they will need at least three years to prepare everything."
Kubica has 'made decision' about 2019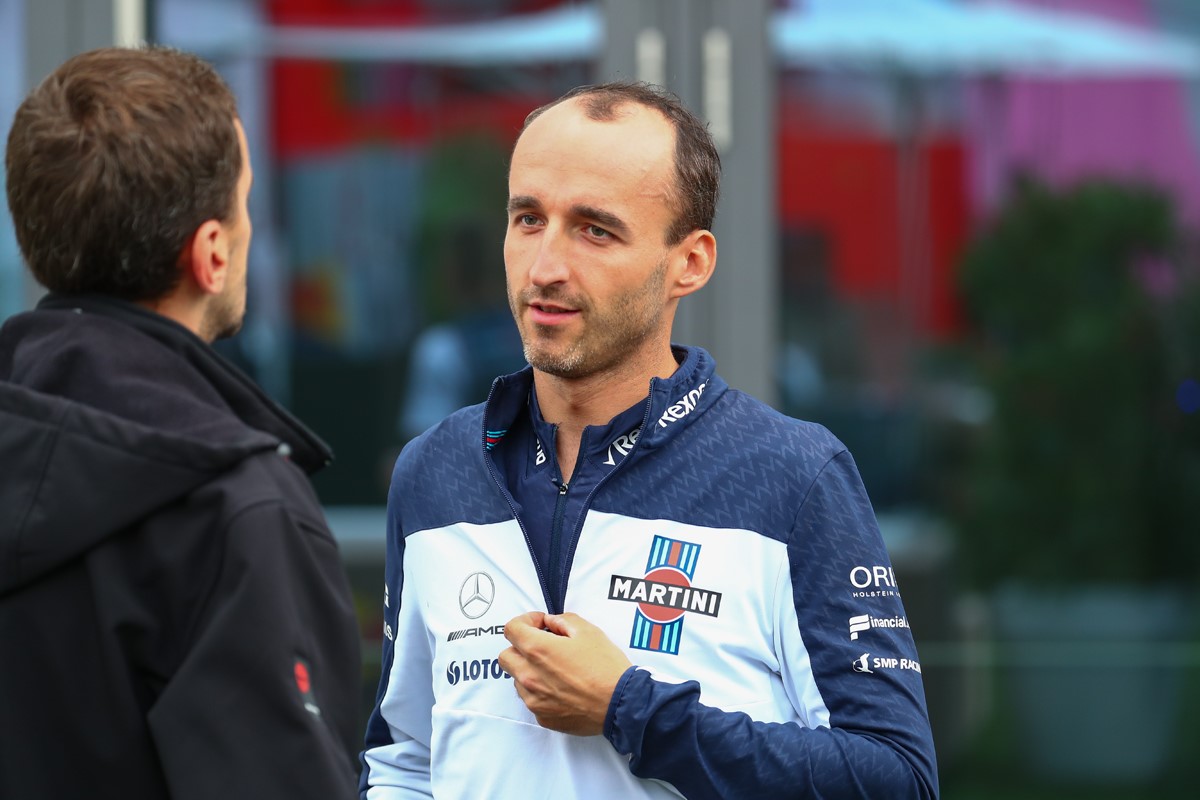 Robert Kubica to get 2nd Williams seat
(GMM) Robert Kubica looks certain to secure the second race seat at Williams for 2019.
At an event in northern Poland, the British team's reserve driver declared: "I have made my decision."
Pole Kubica, who has not raced in F1 since almost severing his forearm in a 2011 rally crash, was reportedly tossing up between the Williams race seat and a Ferrari test role.
He is believed to have put together enough funds to secure the Williams seat, including millions from Polish oil company PKN Orlen.
Sport.pl quotes Kubica as saying: "Will I be in Williams next year? I hope.
"There are only two teams that officially have places next year, and I will definitely not go to Toro Rosso."
However, 33-year-old Kubica suggests it has not been a simple period of negotiations.
"The period is very tense with many things happening," he said. "It is not like me or other people are having fun and do not want to announce what is decided.
"Everyone has to make their decisions. I openly said that I was approaching my decisions with a deadline, and I have already taken it.
"I will not say it so as not to create strange consequences, but I think that now we should find out very quickly what happens next with me.
"As of today, not everything depends on me, but I can also say that not everything depends on Williams," Kubica added.
It could be that Williams is waiting for Force India to announce that Lance Stroll is heading to the Silverstone based team for 2019.
Alonso exit shows F1 'sick' – Perez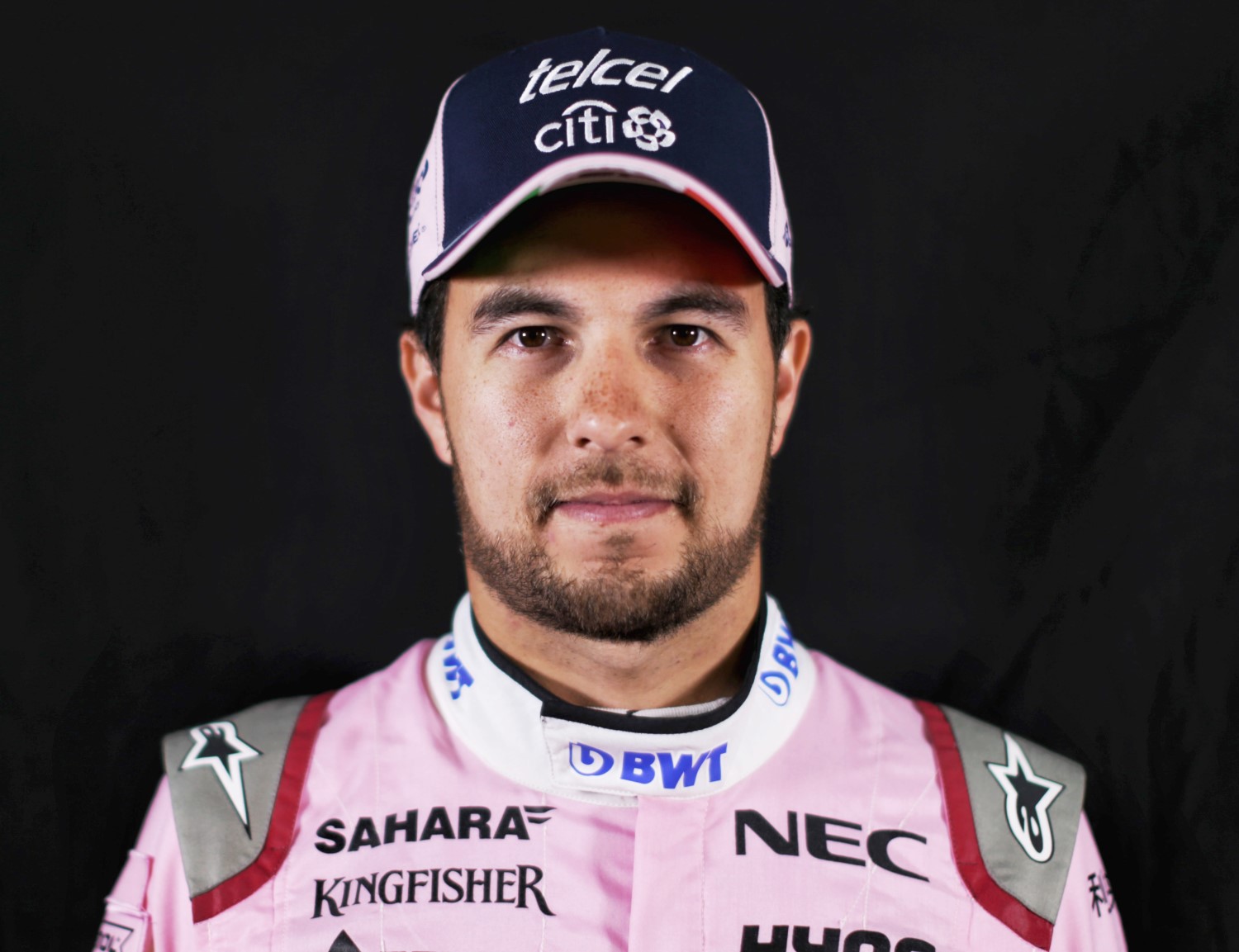 Sergio Perez knows you cannot win unless you are driving an Aldo Costa designed car. Next year Costa steps back into semi-retirement, working only on special projects for Mercedes.
(GMM) Fernando Alonso's plight shows that F1 is "sick".
That is the claim of Force India driver Sergio Perez, referring to double world champion Alonso's decision to retire from F1 and race instead at Le Mans and the Indy 500 next year.
"What happens now is not the formula one that made me want to be a racing driver," Alonso is quoted by Speed Week.
"I quit F1 because I think we're a weak show. We talk more about what happens next to the track. We talk about polemics and radio messages.
"I could write down the first 15 positions for the result of the next race, perhaps with a few changes of places. I find it hard to accept how predictable it has become.
"I suppose I find more pleasure in other racing series," he said.
Indeed, the 37-year-old headed straight from Brazil to Shanghai, where this weekend he will continue his push to be world endurance champion with Toyota.
He said he landed in China "somewhat tired" but "super happy" to push for victory.
Like many, Perez thinks it's "a pity" that F1 is losing Alonso.
"It shows how sick F1 is," said the Mexican.
"We have one of the best drivers in the world, he loves racing to the last fibre in his body, and he tortures himself in the midfield weekend after weekend.
"If we put him in another car, he would fight for victory and be world champion again. That's our formula one and we lose him. And we are all in this boat," Perez added.
Hamilton could face Abu Dhabi engine penalty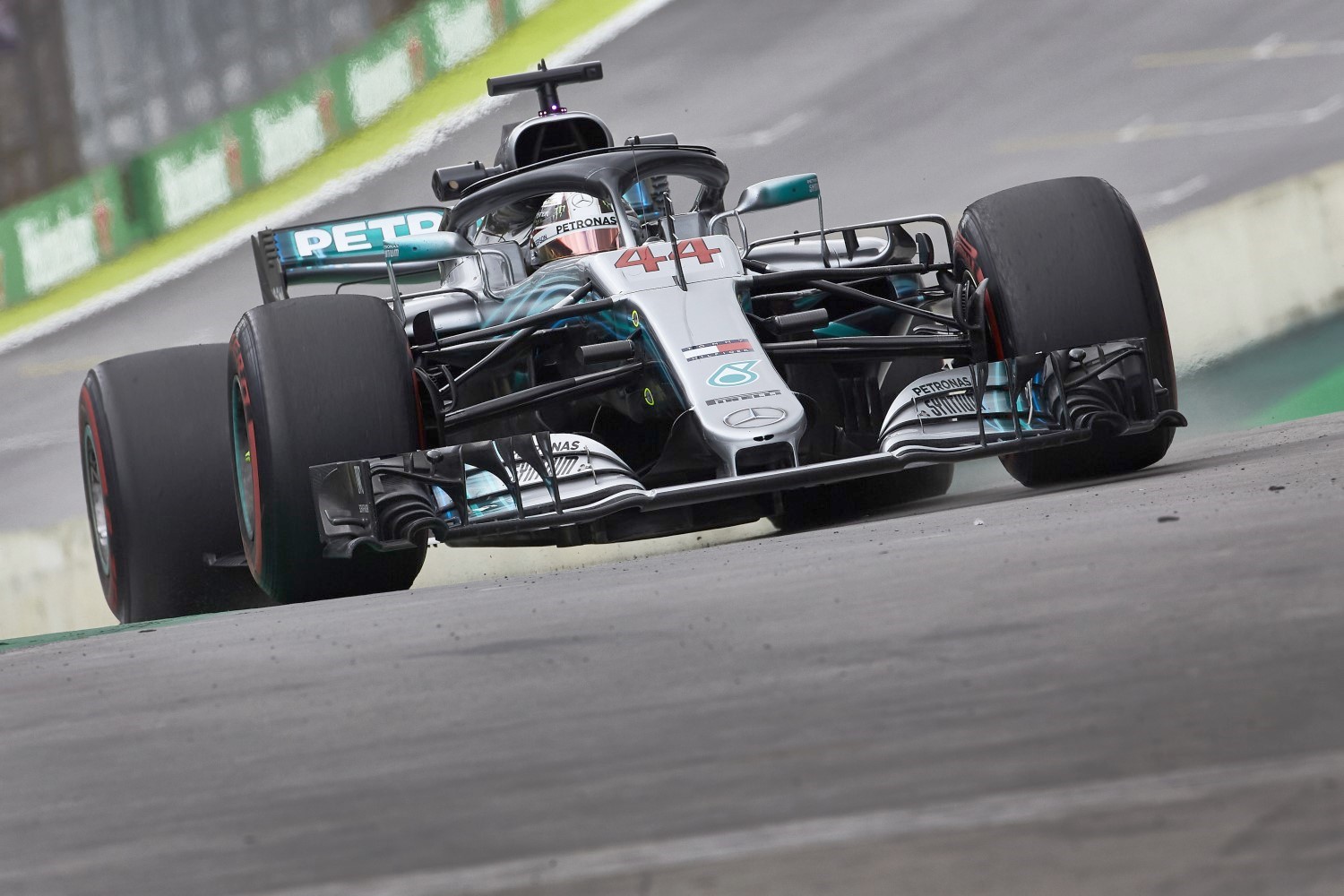 Hamilton might need an engine change
Lewis Hamilton could be set to take on a grid penalty for the final race of the 2018 Formula 1 season in Abu Dhabi next weekend after Mercedes admitted his engine "sustained some level of damage" during the Brazilian Grand Prix.
Hamilton was forced to nurse his car to the chequered flag at Interlagos – a race he eventually won after leader Max Verstappen was involved in a crash with a backmarker – after Mercedes spotted a "significant problem" with his power unit.
James Vowles, Mercedes' chief strategist, explained that the problem was managed by the team who made a "huge number" of changes in the final laps of the race to ensure Hamilton saw the finish – believing a failure was imminent.
"If we just go back a little bit and look at what happened in the race, after the first pit stop with Lewis we noticed quite a significant problem, which required a huge amount of input from a number of sources," explained Vowles.
"We have a team back in the UK at Brixworth who work alongside us on the intercom, and we have a huge team trackside working together diligently to understand what we can change on the engine to get to the end of the race.
"They did a fantastic job. It wasn't one change – it was a huge number of changes across a 40 – 50 lap period, where they were working with Lewis to adjust various componentry and get that Power Unit to the end of the race. They did a fantastic job."
However it might come at a cost as Hamilton could face a grid drop at the final race of the season if the damage is beyond repair, with the Briton on his third and final permitted power unit this season.
Mercedes still need to complete a final assessment to determine the extent of the damage and could choose to revert to an older unit to avoid a penalty, although this brings with it a higher risk of failure given each unit has reached its life expectancy.
"The engine has sustained some level of damage – but we don't yet understand what," added Vowles. "It has to be inspected and understood before we can make any decision going forward to Abu Dhabi."
Mercedes has enjoyed strong reliability this season with Hamilton yet to face a grid drop through an engine related issue all year, whereas Valtteri Bottas has suffered only one engine related penalty at the Belgian GP.
McLaren and Sparco create the world's lightest FIA race suit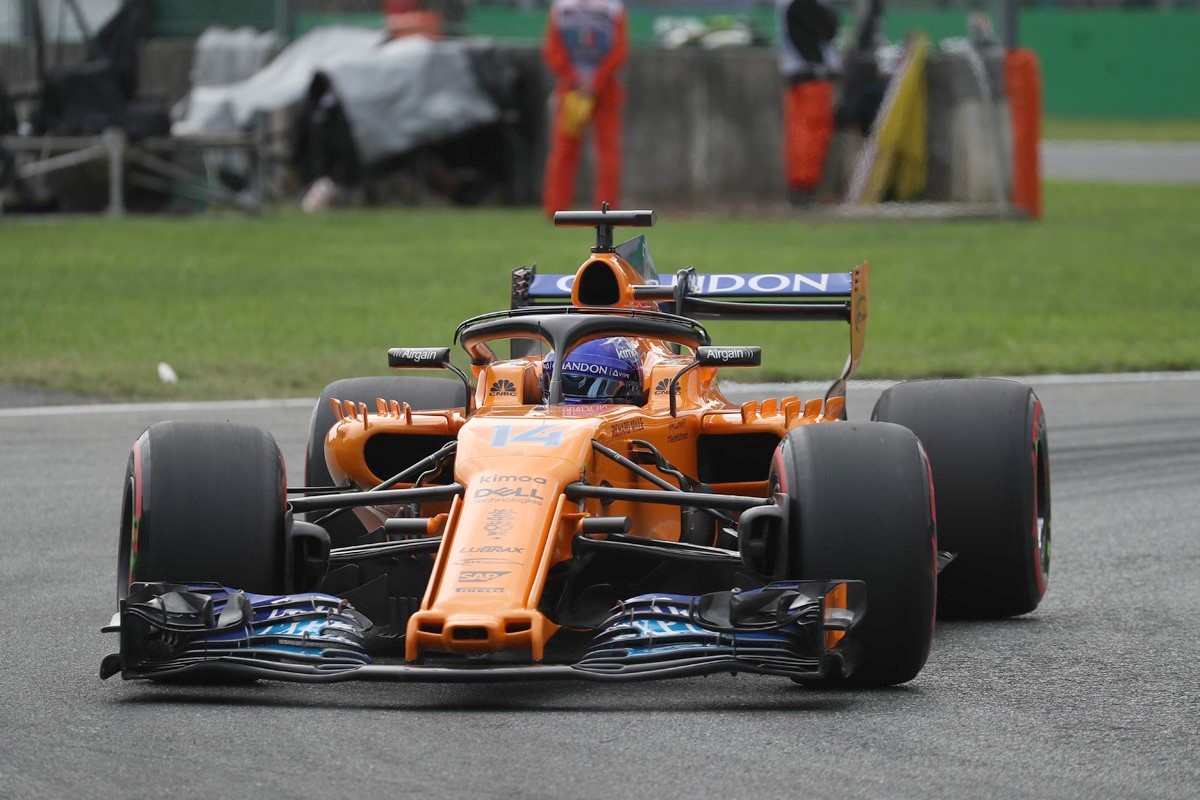 Their race cars are so slow they are moving chicanes, but heh, their driving suits are 1 oz lighter
The pursuit of lightweight materials will become an even grander focus at McLaren in the years to come. CEO Mike Flewitt previously called for "weight race" rather than a chase for higher horsepower figures. We don't know if any company will take up McLaren's challenge, but it's still committed to building the lightest cars in their segment.
Customers will need to hand over $2,990 for the suit.
Every pound matters on the race track, and automakers have worked tirelessly over decades to gain a competitive advantage. However, McLaren and Sparco looked outside of the car itself to shave weight and created the world's lightest FIA-sanctioned race suit.
McLaren used the SP16+ suit for its Formula 1 drivers since 2016, but the company announced Thursday it's now available to order for McLaren customers. The suit weighs just 1.3 pounds and features a slim zipper, seamless wrists and ankles, slim shoulder pads, and ultra-thin thread in the stitching. Two-layer construction of fire-proof material is also comfortable and breathable, the company said.
Although many of the elements have shaved just micrograms in various areas, each small measure added up to create a suit that weighs 10 percent less than any other, according to McLaren.
Each suit is hand-made in Italy and takes 12 hours to complete. Customers also have a wide range of personalization options and an array of color choices to choose from. McLaren will even match the suit to a customer's race livery or any other desired design.
The pursuit of lightweight materials will become an even grander focus at McLaren in the years to come. CEO Mike Flewitt previously called for "weight race" rather than a chase for higher horsepower figures. We don't know if any company will take up McLaren's challenge, but it's still committed to building the lightest cars in their segment.
Customers will need to hand over $2,990 for the suit.