COTA to bring in concert plus American IndyCar stars (Update)
UPDATE
Photos from COTA IndyCar promotional event in Austin and San Antonio
| | | |
| --- | --- | --- |
| | | |
| Jay Frye | Colton Herta | Pagenaud and Red McCombs |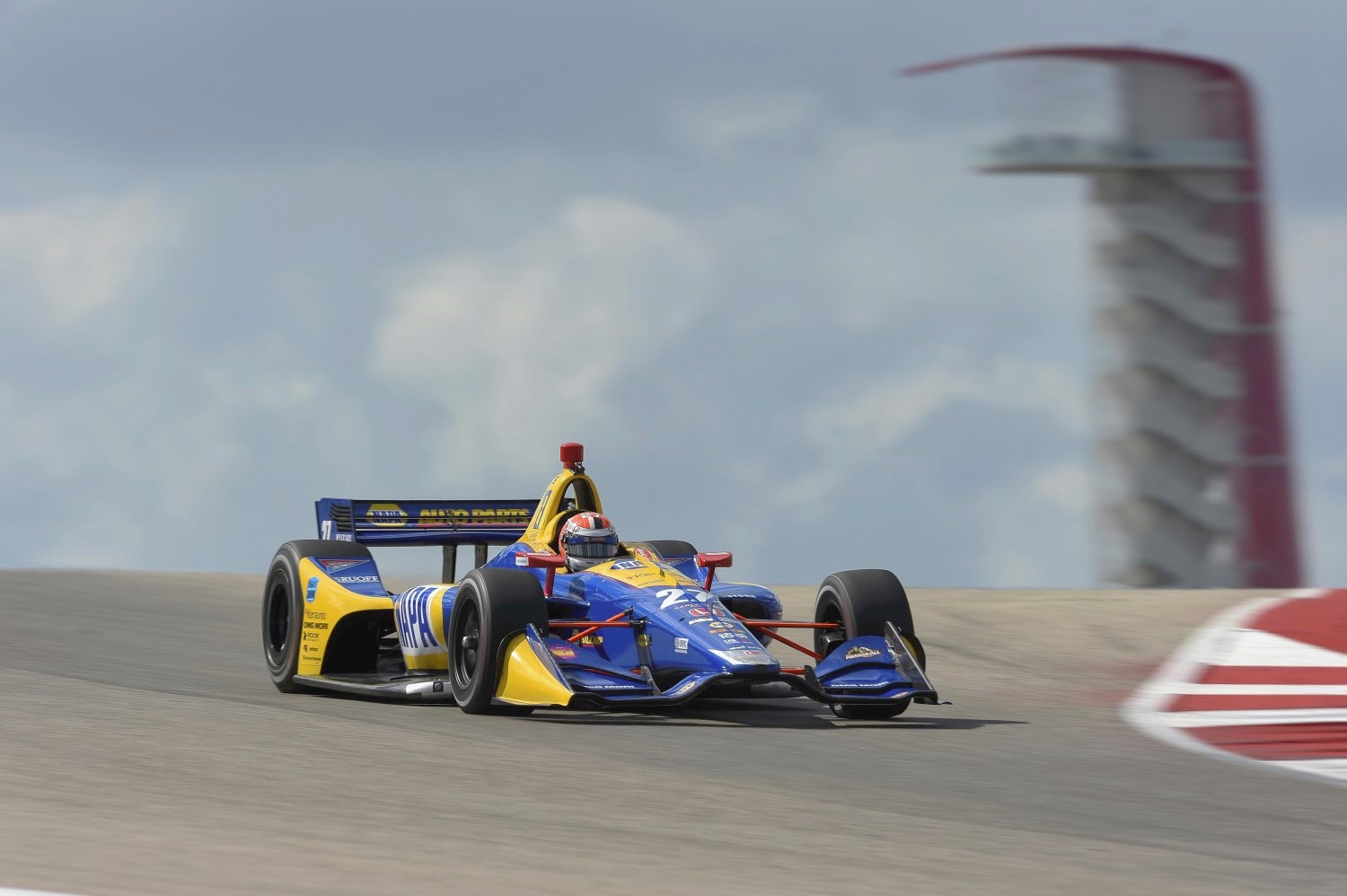 COTA
11/15/18
Yes, the race car snaking its way through downtown Austin on Wednesday was supposed to be there.
IndyCar spent the day promoting its first race in the Texas capital: the IndyCar Classic on March 22-24 at Circuit of the Americas. The promotion included a press event at the Fairmont Hotel and taking stock photos of street legal IndyCar Experiences cars in front of Austin landmarks.
To many around the sport, an Austin race has been a long time coming — at least as long as the purpose-built Formula One track has existed. COTA was built in 2012 to host the annual U.S. Grand Prix.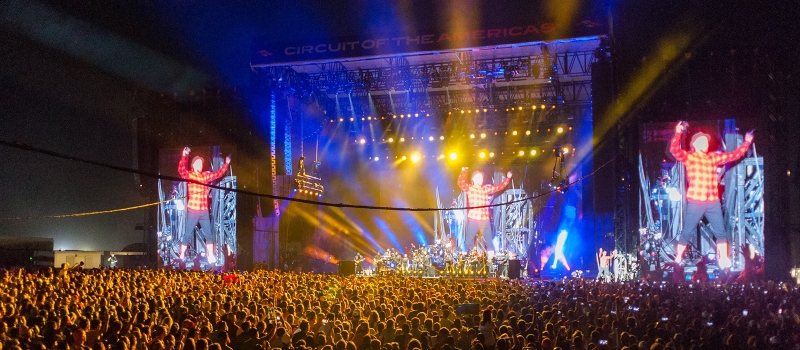 COTA will do like it does with F1 – bring in a big concert for Saturday night. Too bad the other IndyCar race promoters can't figure that out, LB and Indy notwithstanding.
"Drivers would bring it up to us: Why don't we race there?" Jay Frye, IndyCar president of competition and operations, told the American-Statesman. "It definitely was a unanimous, 'We've got to be there.'"
It came down to timing. After Phoenix was removed from the 2019 schedule, IndyCar had an opening. Likewise, COTA felt ready to add another big event to its calendar.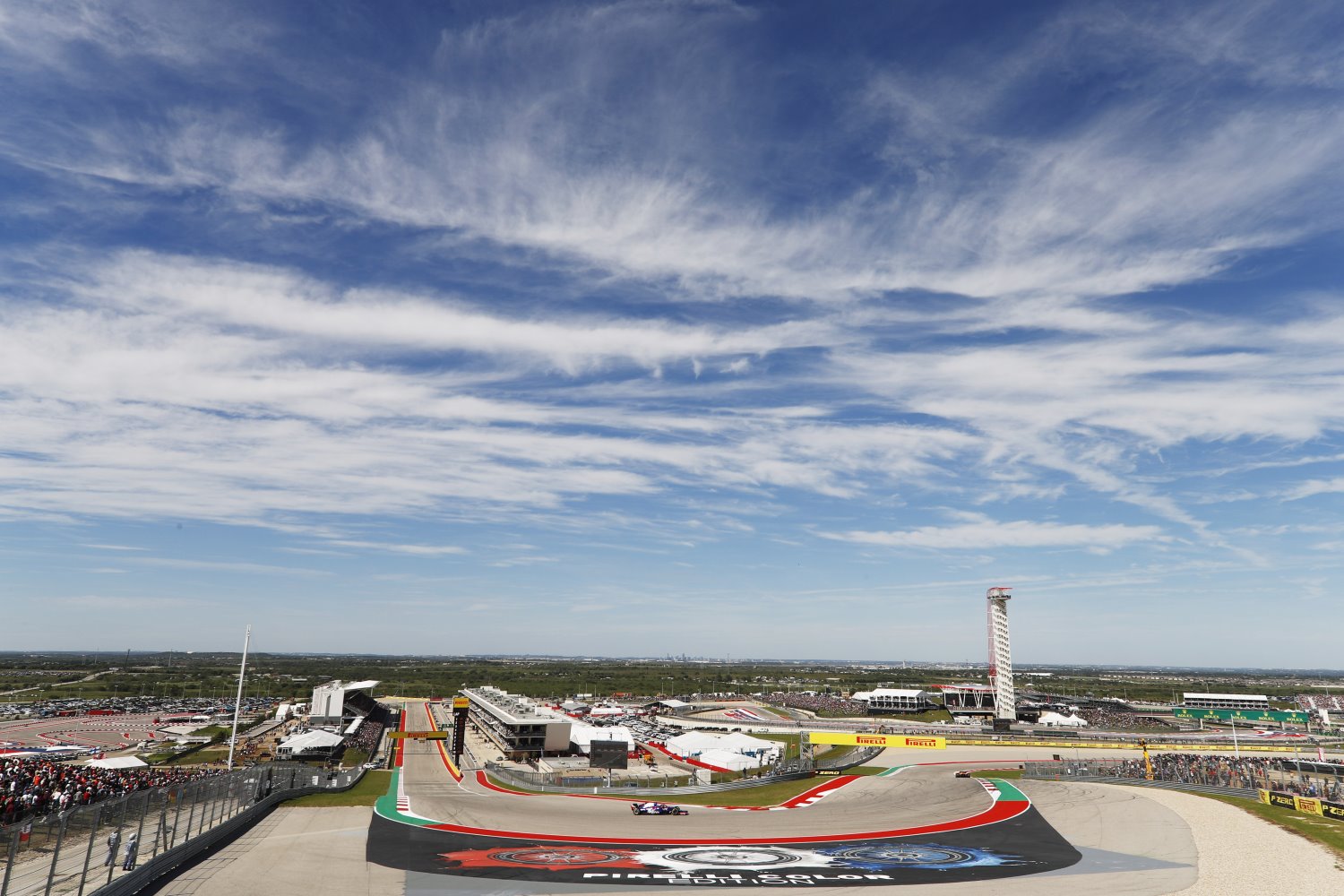 Will IndyCar be able to fill the massive COTA grandstands like F1 does? That was always the danger of IndyCar racing at COTA – empty or sparsely filled grandstands making IndyCar look like a loser as they did at Phoenix, Pocono, Michigan, Fontana, Dover, Charlotte, Atlanta, Nashville, Richmond, and Texas
"We just wanted to make sure that we were prepared," said COTA chairman and CEO Bobby Epstein. "We had MotoGP and F1, and we wanted to make sure we were doing a good job with those to where we feel we could take on another huge event. I feel confident the staff is ready and excited to do it."
The drivers are thrilled. Alexander Rossi and Tony Kanaan got first crack at testing on the circuit late last month. The rest of the paddock will arrive in February for a preseason open test. Among them will be 18-year-old rookie Colton Herta, who got a taste of Austin this week making press appearances in San Antonio as well as at the Fairmont. Herta raced the IndyLights series the past two seasons before making the leap to Harding Steinbrenner Racing.
"It's going to be spectacular," Herta said. "We don't really get to race on these F1 grand prix circuit-style racetracks. When we do, we put on an amazing show because the overtaking is so good."
Tickets for the inaugural IndyCar Classic are available at www.thecircuit.com.
Like it does for the U.S. Grand Prix, COTA is combining the race with a Saturday night headline concert featuring Muse. Epstein said the circuit is hoping to draw in even more fans with weekend long RV camping in the infield. The area normally reserved for support paddocks will be transformed into a Town Center campground, with concerts lasting late into the evenings from local acts including Asleep at the Wheel.
"We think there will be thousands of campers out there all weekend having a good time," Epstein said. Chris Bils/American Statesman