NBC To Present More Than 100 Hours Of IMSA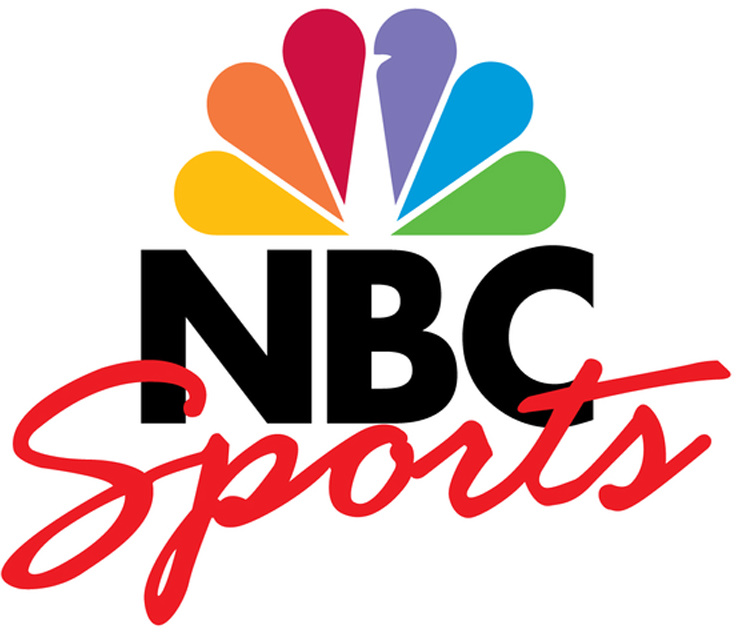 Between NASCAR and IMSA, the France Family will have IndyCar locked out of all the prime TV slots, thereby forcing them into obscure timeslots, leading to lower ratings, and eventually oblivion.
NBC Sports' inaugural presentation of the IMSA WeatherTech SportsCar Championship begins Saturday, Jan. 26, 2019, with live coverage of the 57th Rolex 24 At DAYTONA from Daytona Beach, Fla., as part of more than 100 hours of IMSA programming set to air across NBC, NBCSN, NBCSports.com and the NBC Sports app throughout the upcoming 2019 season.
On April 30, 2018 NBC Sports Group and IMSA announced a new, six-year media rights agreement in which NBC Sports acquired the U.S. broadcast rights to all IMSA races beginning in 2019.
Live race coverage of the 57th Rolex 24 At DAYTONA – the most prestigious sports car race in North America, and the first leg of the IMSA Michelin Endurance Cup – from the Daytona International Speedway begins at 2 p.m. ET on NBCSN, as a world-class field of drivers take to the 3.56-mile course to begin the IMSA 50th anniversary celebration.
"As we all get ready for IMSA's much-anticipated 50th anniversary season in 2019, our new NBC Sports media partnership promises to promote and showcase our unique premium product in revolutionary ways," said IMSA CEO Ed Bennett. "Both IMSA and the WeatherTech Championship have been experiencing incredible momentum the last several years and this partnership should only help elevate the sport to new heights."
"We couldn't be more excited to begin our IMSA coverage from the Daytona International Speedway with the iconic 57th Rolex 24," said Jon Miller, President, Programming, NBC Sports and NBCSN. "As the home of U.S. motorsports, we'll showcase the uniqueness of IMSA racing to motorsports fans everywhere, as we celebrate the 50th anniversary of the association throughout the upcoming season."
NBCSN will broadcast a one-hour 2019 Season Preview on Thursday, Jan. 24 at 2 p.m. ET. That will be followed by live coverage of qualifying for the Rolex 24 from 3 – 5 p.m. ET. The preview show will also re-air on Saturday, Jan. 26 at 1 p.m. as a lead-in to the coverage of the race.
All 2019 IMSA WeatherTech SportsCar Championship races will be live streamed to authenticated subscribers on NBCSports.com and the NBC Sports app — NBC Sports Group's live streaming product for desktops, mobile devices, tablets, and connected TVs. NBCSports.com and the NBC Sports app are available on the iTunes App Store, Google Play Store, Windows Store, Roku Channel Store, Apple TV and Amazon Fire.
Highlighting the broadcast schedule are the three other IMSA Michelin Endurance Cup races which include the Mobil 1 Twelve Hours of Sebring Presented By Advance Auto Parts from Sebring International Raceway in Sebring, Fla., on March 16; the Sahlen's Six Hours of The Glen at Watkins Glen International on June 30 and the Motul Petit Le Mans from Michelin Raceway Road Atlanta on Oct. 12.
In total, NBC Sports will present three live racing windows on NBC, which will consist of coverage from Canadian Tire Motorsport Park on July 7, WeatherTech Race Laguna Seca on Sept. 15 and the season finale from Michelin Raceway Road Atlanta with the 22nd annual Motul Petit Le Mans. NBCSN is scheduled to provide fans more than 40 hours of coverage throughout the season.
NBC SPORTS' 2019 IMSA RACE COVERAGE
| | | | | |
| --- | --- | --- | --- | --- |
| Date | Race | Circuit | Network | Time (ET) |
| Thurs., Jan. 24 | Rolex 24 At Daytona – Qualifying | Daytona | NBCSN | 3 p.m. |
| Sat., Jan. 26 | Rolex 24 At Daytona | Daytona | NBCSN | 2 p.m. |
| | Rolex 24 At Daytona | Daytona | NBC Sports App | 5 p.m. |
| | Rolex 24 At Daytona | Daytona | NBCSN | 9 p.m. |
| Sun., Jan. 27 | Rolex 24 At Daytona | Daytona | NBC Sports App | 3 a.m. |
| | Rolex 24 At Daytona | Daytona | NBCSN | 6 a.m. |
| Sat., March 16 | 12Hours of Sebring | Sebring | NBC Sports App | 10:30 a.m. |
| | 12Hours of Sebring | Sebring | CNBC | 1 p.m. |
| | 12 Hours of Sebring | Sebring | NBCSN | 3:30 p.m. |
| Sat. April 13 | GP of Long Beach | Long Beach | NBCSN | 5 p.m. |
| Sun., May 5 | Sports Car Challenge | Mid-Ohio | NBCSN | 1:30 p.m. |
| Sat., June 1 | Detroit GP | Belle Isle | NBCSN | 12:30 p.m. |
| Sun., June 30 | Six Hours of The Glen | Watkins Glen | NBC Sports App | 9:30 a.m. |
| | Six Hours of The Glen* | Watkins Glen | NBCSN | 7:30 p.m. |
| Sun., July 7 | Sports Car Grand Prix | CTMP | NBC | 1 p.m. |
| Sat., July 20 | NE Grand Prix | Lime Rock | NBC Sports App | 3 p.m. |
| | NE Grand Prix* | Lime Rock | NBCSN | 10 p.m. |
| Sun., Aug. 4 | Road America | Road America | NBC Sports App | 1:30 p.m. |
| | Road America* | Road America | NBCSN | 6:30 p.m. |
| Sun., Aug. 25 | GT Challenge | VIR | NBCSN | 1:30 p.m. |
| Sun., Sept. 15 | Laguna Seca | WeatherTech Raceway | NBC | 3 p.m. |
| Sat., Oct. 12 | Petit Le Mans | Road Atlanta | NBC | 12 p.m. |
| | Petit Le Mans | Road Atlanta | NBC Sports App | 3 p.m. |
| | Petit Le Mans | Road Atlanta | NBCSN | 6 p.m. |
*Same-day delay