Latest F1 news in brief – Wednesday
Chase Carey defends betting on F1

Carey defends ending F1 betting sponsorship ban

Jos Verstappen defends son after Ocon clash
Hamilton questions Vietnam Grand Prix
Carey admits no 'new engine' for 2021
F1 has 'other options' to British GP – Carey
Carey insists new manufacturers still looking to enter F1
Honda agrees to turbocharger partnership
Tire choices for Abu Dhabi
Carey defends ending F1 betting sponsorship ban
(GMM) Chase Carey has defended F1's move into the world of gambling.
For four decades, former F1 supremo Bernie Ecclestone did not allow any betting sponsorships.
But now under the ownership of Liberty Media, new CEO Carey recently agreed a $100 million deal with sports betting group ISG.
"It's clear that fans enjoy it. I think it makes it more interesting, more exciting," Carey answered when asking about the gambling deal.
"Obviously we have responsibilities that go with it. We want to make sure it's done in a healthy way with proper integrity tools around it.
"People can obviously bet on the sport today, so it is not new, but I think we can provide new and interesting ways," he added.
Jos Verstappen defends son after Ocon clash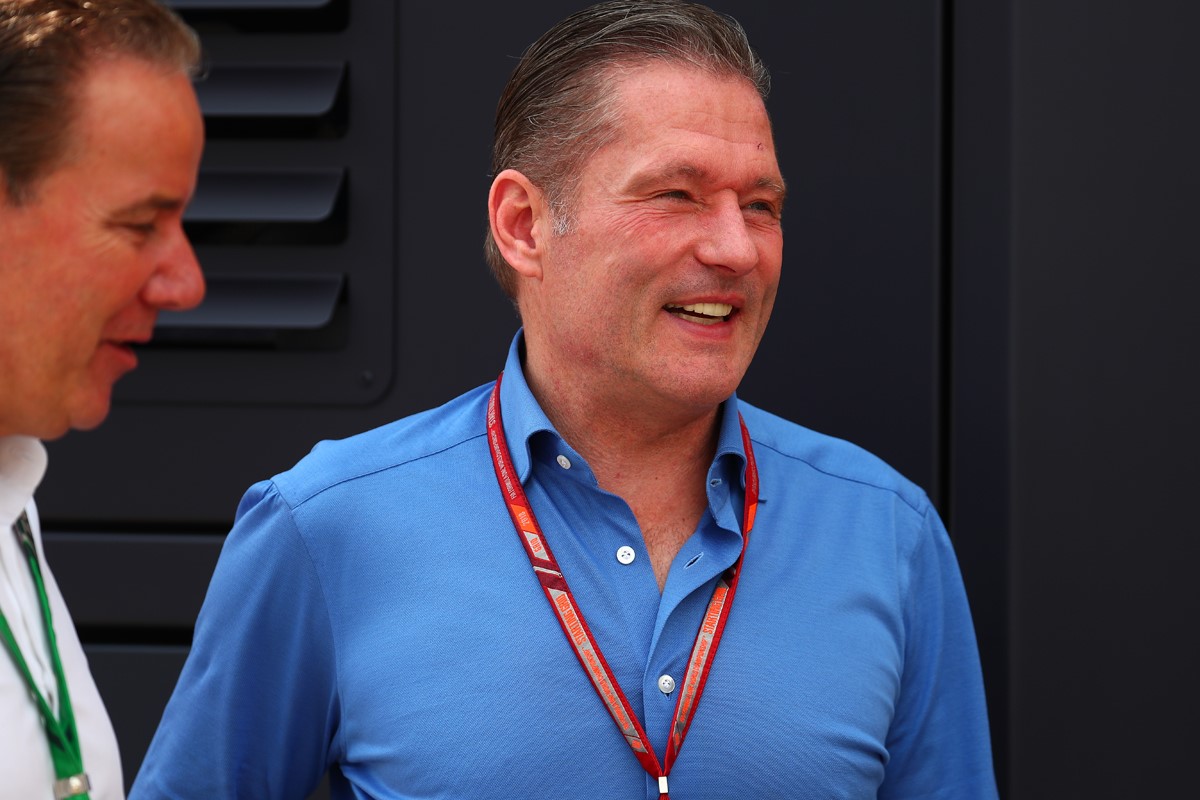 Jos Verstappen
(GMM) Jos Verstappen has defended his son in the wake of the Brazilian grand prix.
Many have criticized the way Red Bull driver Max Verstappen physically accosted Esteban Ocon after being taken out of the lead by the lapped Frenchman.
"Maybe what Max did was not good," Jos, who took out Juan Pablo Montoya from the lead of the Brazilian grand prix in 2001, told De Telegraaf newspaper.
"But I fully understand what he did.
"He was robbed of victory and then Ocon so stupidly stood there and grinned," Jos said.
"We should not make it bigger than it is," he continued. "Football players do that to each other every weekend and Max is professional enough not to beat up anyone.
"I think he was really holding back but it was good that people were standing around him," Verstappen snr added.
Hamilton questions Vietnam Grand Prix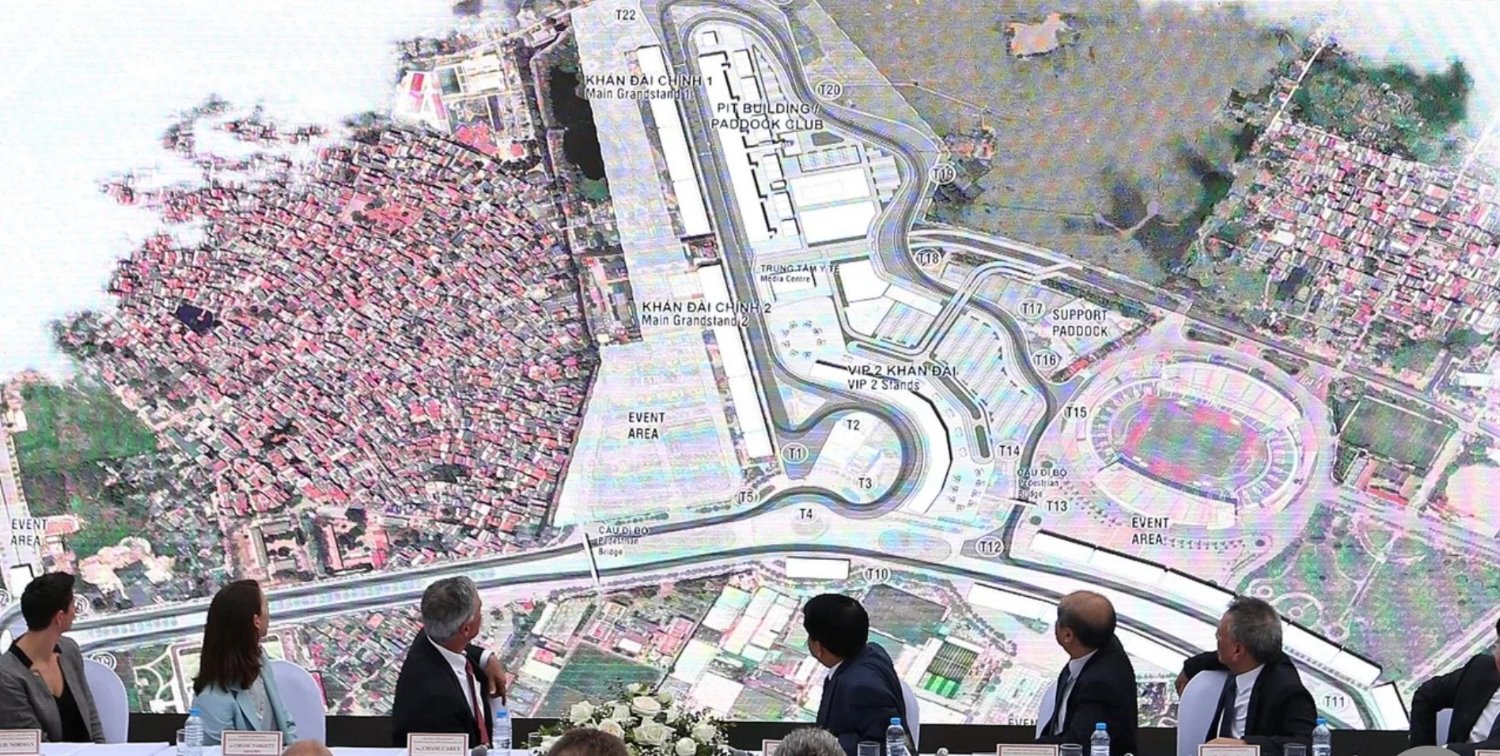 During the Hanoi race announcement officials expressed an interest in having a driver from Vietnam on the grid. Where are they going to find one of those?
Lewis Hamilton has questioned Formula One adding an additional race in Vietnam instead of going to countries with "real racing history" like Britain and Germany.
Vietnam will host its first race on the streets of the capital Hanoi in April 2020 after becoming the newest addition to the F1 calendar.
"I've been to Vietnam before and it is beautiful," five-time world champion Hamilton told the BBC. "I've been to India before to a race which was strange because India was such a poor place yet we had this massive, beautiful grand prix track made in the middle of nowhere. I felt very conflicted when I went to that grand prix.
"We had a grand prix in Turkey and hardly anyone came. Cool track, cool weekend but poor audience."
F1 owners Liberty Media have agreed a "multi-year" deal with Vietnam, which becomes the 22nd country to host a grand prix.
"On the racing side, I don't know how important it is to go to new countries as such," Mercedes driver Hamilton said.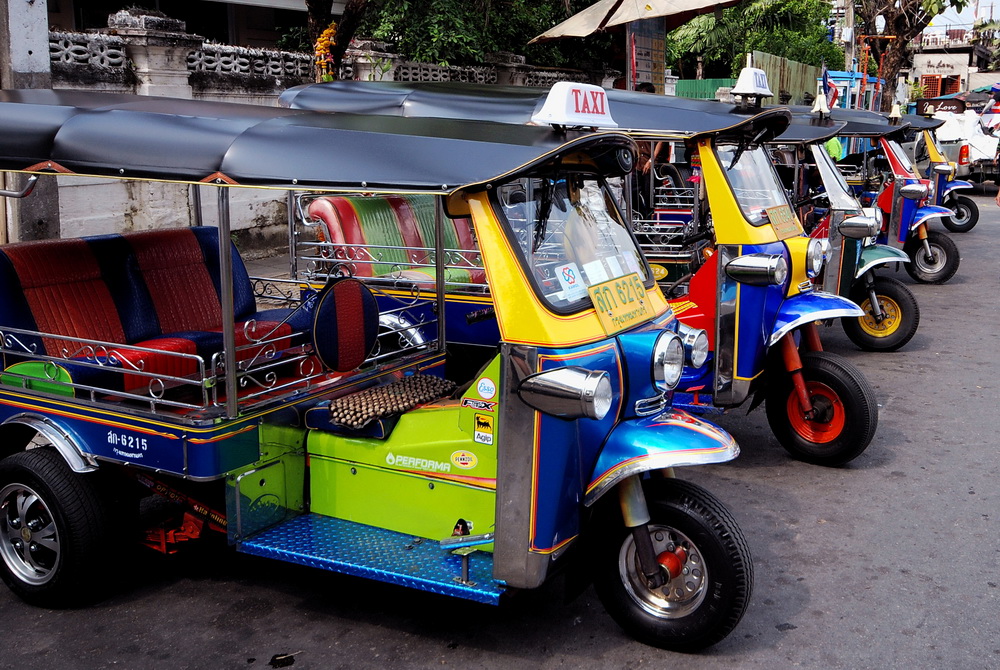 If you can drive a Tuk-Tuk does that qualify for an F1 license?
"If you had the Silverstone Grand Prix and a London Grand Prix, it would be pretty cool."
Since 2004, races in Bahrain, China, Turkey, Singapore, Abu Dhabi, South Korea, India, Russia and Azerbaijan have all been added to the calendar.
But Britain, Germany, Italy, France and Belgium have all struggled in recent years to keep their places on the calendar amid mounting hosting costs.
"We've got a lot of real racing history in England, Germany, Italy and now in the States it is starting to grow," Hamilton said.
"But you only have one event per year in those places. If it was my business, I'd be trying to do more events in those countries.
"If you have the German Grand Prix and you've got a grand prix in Berlin, I think connecting to cities where a lot of people are is probably a good thing, not necessarily going to countries where they don't know so much about Formula One."
Hanoi will be the first new race added under Liberty Media's ownership following their takeover from Bernie Ecclestone.
"Since we became involved in this sport in 2017, we have talked about developing new destination cities to broaden the appeal of Formula 1," F1's chief executive Chase Carey said last week.
"The Vietnamese Grand Prix is a realization of that ambition."
The Vietnam Grand Prix will become the third race in Southeast Asia, following Singapore and Malaysia, which was ditched after the 2017 race because of poor ticket sales . SCMP
Carey admits no 'new engine' for 2021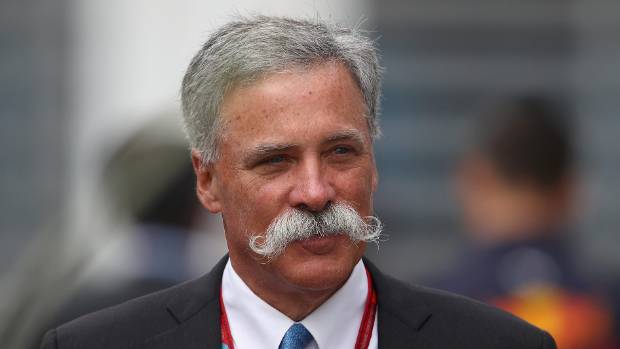 Carey caves in to Mercedes and Ferrari
(GMM) Chase Carey has admitted F1's engines will not change significantly for 2021.
Earlier, Liberty Media wanted drastically different engines compared to the complex, controversial and quiet 'power units' of today.
But those currently on the grid hit back at those plans, insisting that if no other car manufacturers join them in F1, switching would simply be a waste of money and a step backwards for the progressive sport.
"As we got into discussions, I think we all came to an agreement that the right path was more stabilizing the existing engine," F1 chief executive Carey said.
He said a "series of sporting and technical regulations" will then spice up the action and the problems of high costs.
"Some of those regulations are still evolving," Carey continued. "I think right now we're on a pretty good path.
"Early on we agreed on simpler, cheaper, louder, more power, let the drivers drive. As we went through we felt it was best to stabilize the existing engine and then achieve our objectives through those (other) regulations," he said.
Carey said that by keeping the current engines basically the same into 2021 and beyond, F1 will also avoid the "unintended consequences of a new engine".
F1 has 'other options' to British GP – Carey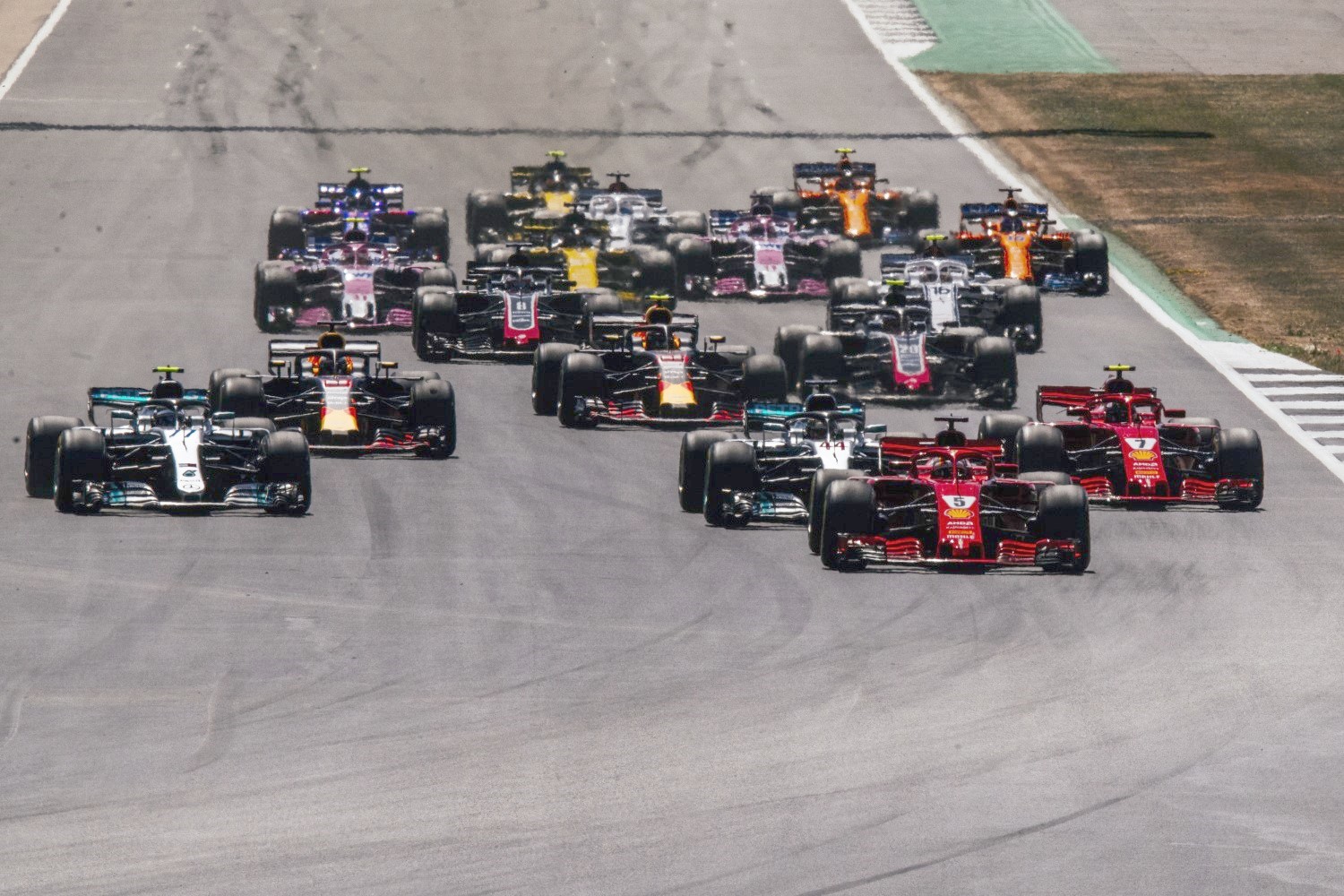 What to do with the money-losing British GP at Silverstone. Without government subsidies all F1 race promoters lose their shirt
(GMM) Chase Carey has admitted a cloud still hangs over the future of the British grand prix.
Last year, Silverstone's owner, the British Racing Drivers' Club, exercised a break clause in its contract in the hope of negotiating a better deal for 2020.
And F1 chief executive Carey confirms that a new deal is yet to be agreed.
"We have said that with an ongoing negotiation, it's best not to do that in public. I think that's a healthier thing to do," he said.
"We value the Silverstone race but we've got to get to a place that works for us. And those discussions are ongoing," Carey added.
F1 owner Liberty Media has said it wants to safeguard the traditional venues like Silverstone whilst pushing into new frontiers including Vietnam and Miami.
But Carey suggests that Silverstone is in danger.
"There are always other options. We want to make sure we're developing an array of options," he said.
"We're in a fortunate place where we have more places that want to have races than can have them, and that's a good place to be in," Carey added.
He said he will continue to try to make "the best decisions for fans and for racing and for us as a business".
Silverstone was on the first modern F1 world championship calendar in 1950, and has hosted the British grand prix 51 times subsequently.
Carey insists new manufacturers still looking to enter F1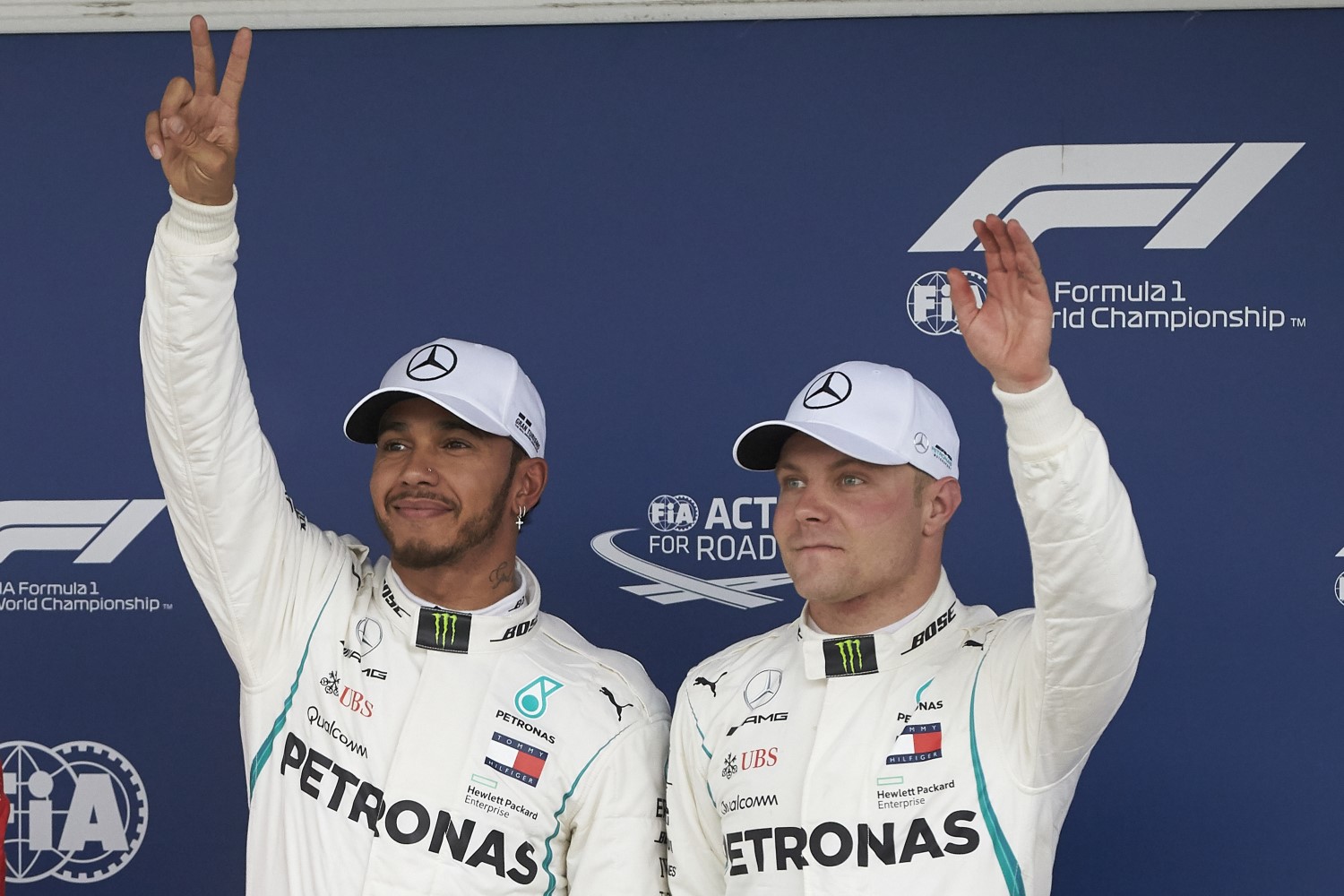 Who is going to come in and try to outspend Mercedes? If you don't you will never win
While the sport's powers-that-be have had no problems solving the sport's easy issues – a new logo, theme tune and a major expansion in social media, marketing and streaming – it is the more complex issues that are clearly causing problems.
Issues like a budget cap, fairer distribution of the prize pot and rules acceptable to all but which also level the playing field, are proving a little harder.
Despite the rhetoric, in many ways little or no progress has been made, and in terms of a new rule package for 2021 time would appear to be running out.
The engine rules post-2020, for example, are looking to be little different to how they are today, despite the promise of rules that would encourage new manufacturers to enter the sport.
Already unhappy with fears that such rules would dilute the sport's DNA, the manufacturers claim that developing power units to the proposed new rules alongside the development of current engines would significantly increase spending. As a result, it is looking highly likely that in 2021 the engine regulations will be little different than they are today.
Nonetheless, speaking in an investors conference call, the sport's supremo, Chase Carey, insists that there is still interest from new manufacturers.
"I think we have actually pretty well got a path forward for the engines that sort of evolved in many ways through good constructive conversations with the teams," he said.
"A year ago we were probably headed towards a more significantly rebuilt engine," he continued. "But, I think, as we got into discussions I think with the teams I think we all came to an agreement that the right path was more stabilizing the existing engine and marrying it to a series of sporting and technical regulations that improve competition and helps address the economic issues around that.
"Some of those sporting and technical regulations are still evolving and they will and again they won't be part of the Concorde Agreement," he said. "The Concorde Agreement will lay out the governance process by which you put in place those sort of regulations but it won't lay those out. So actually I think right now we are on a pretty good path.
"We agreed from the early days, our goals on the engine were simpler, cheaper, louder, more power. Let the drivers drive. I think as we went through that we felt the best to do is to stabilize the existing engine and then through sporting and technical regulations try to achieve our objectives and I think we are pretty well aligned on that…
"So we wanted to make sure that we continue to have the hybrid engine that was road relevant today but at the top of the pyramid in terms of technology that in many ways is at the forefront of what is going on in the world.
"So I think it is achieving all those things and I think part of that is that it attracts the right new engine manufacturers into it as well…
"We have had some discussion with potential new entrants," he insisted. "There is broad agreement that the path we have sort of landed on for going forward is the right path for everybody, existing and new."
One change the American did hint at, is a move that would see the engine manufacturers limited in their use of the dyno for development, much like the limiting of time in the windtunnel.
"A factor, for example, which came out of this is that dyno time, which is testing time, is one of the more expensive consequences because it lets you test open-ended, to throw stuff against the wall and test it," he said. "So the degree you want to address how much time and money can be spent addressing an endless list of theoretical enhancements is probably as important as any tool to make the engines both from a competition and a business perspective viable and attractive for existing and new players."
However, while Carey claims that there is interest from new manufacturers – Porsche having made quite clear that it is not currently one of them – Renault recently admitted fears that a spending war fueled by Honda could actually drive a manufacturer out. PitPass
Honda agrees to turbocharger partnership
Honda and IHI Corporation have reached an agreement to enter a two-year technical partnership regarding the development and supply of components relating to the turbocharger used in the Japanese manufacturer's power unit from the start of the 2019 season.
Honda has worked with IHI on turbocharger development since the company's return to F1 in 2015, but now the partnership is being strengthened with the aim of accelerating the development of the power unit.
"We are happy to enter into this partnership with Honda, one of the best engine manufacturers in the world," said Yoshinori Kawasaki, Vice President of Industrial Systems & General-Purpose Machinery Business Area, IHI Corporation. "Through this new technical partnership, our aim is for the Honda PU to deliver the best possible performance, by accelerating development of the turbocharger.
"We hope that as from the 2019 season, Honda's power unit, using the IHI turbocharger, will deliver the sort of performance that thrilled motor sport fans back in the 80s and 90s."
"IHI is well established in the field of rotating machinery technology," added Katsuhide Moriyama, Chief Officer, Brand and Communication Operations, Honda, "which it has developed through its shipbuilding and steam turbine business, which was established back in the 19th century. We expect this partnership to produce a notable step up in performance. Together, we will keep pushing to fight for wins."
Tire choices for Abu Dhabi
The Mercedes team has gone slightly softer on tire choice than the Ferrari team by choosing 1 less set of the harder Supersoft tires and one additional set of Ultrasofts. In recent races Ferrari have suffered with tire wear, but no more so than Mercedes.