The 'Silver Fox' David Pearson dies (Update)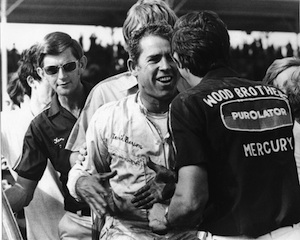 Winning Darlington in 1972
UPDATE
Talladega Statement:
"All of us at Talladega Superspeedway have the family and friends of our good friend David Pearson in our thoughts. Not only was he one of the greatest our sport of NASCAR has ever seen behind the wheel, but he was a character like no other with his mischievous and joking ways. While he was fun off the track, he was all business when he climbed in the cockpit. He is the only driver in Talladega history to win three straight of our spring 500-mile races (1972-74). He helped set the standard as one of the best drivers ever, and while doing that, made drivers around him better. Being a member of the NASCAR Hall of Fame as well as the International Motorsports Hall of Fame shows you how successful and respected he was. We would like to express our deepest condolences to the Pearson family."
David Pearson died Monday, Nov. 12, at the age of 83.
David Pearson Quick Facts
Three-time NASCAR Champion (1966, '68, '69)
105 Monster Energy NASCAR Cup Series wins (second all-time) competing in just 574 events (18.29 win percentage)
43 of his wins came during 1972-79 driving for the famed Wood Brothers in the No. 21 Mercury
Won 11 of 18 races in 1973
NASCAR Triple Crown winner in 1976 (winning three of NASCAR's four jewel events)
Nicknamed the "Silver Fox" for his smooth, calculated late-race moves that produced wins
NASCAR Hall of Famer (2011 class) and International Motorsports Hall of Famer (1993 class)
David Pearson at Talladega Superspeedway
Only driver to capture three straight wins in spring Cup race (1972-74 with the famed Wood Brothers Racing Team)
Three runner-up finishes, including his last which came in summer of 1979, subbing in car No. 2 for an injured rookie named Dale Earnhardt.
Competed at Talladega's 2.66-mile venue from 1970 through 1985 with 11 top-five finishes
Three poles (Swept both in 1974; Spring 1980)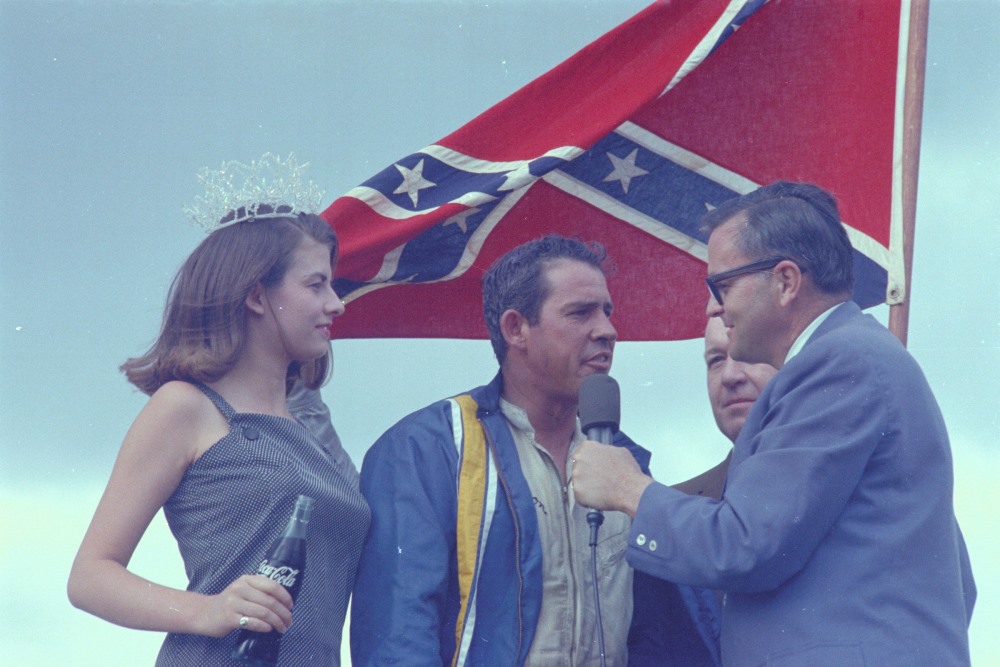 Winning Darlington in 1968
11/12/18 NASCAR legend and three-time champion David Pearson passed away Monday at the age of 83. Below, some offer their memories of the "Silver Fox."
"I am so sad to hear about the passing of my hero and the guy I consider the greatest stock car driver of all time. There was no one like the Silver Fox. RIP, my dear old friend."
–Darrell Waltrip
"David made winning look effortless and was as good a storyteller and partier as he was a driver. He also had a quick wit. At one event, I introduced him, saying 'the Silver Fox' would often not work his way to the lead until close to the finish. David grabbed the mic and blurted out, 'Hey, I led a bunch, too,' and the whole place erupted laughing with him."
–Mike Joy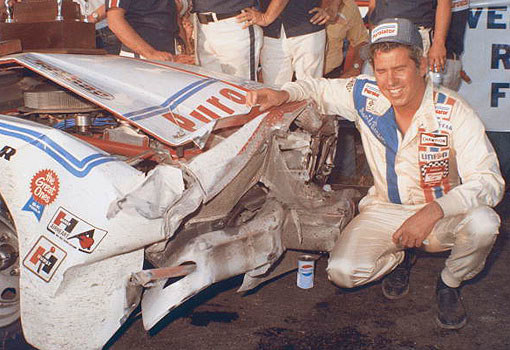 Winning the famous 1976 Daytona 500
"I have always been asked who my toughest competitor in my career was. The answer has always been David Pearson. David and I raced together throughout our careers and battled each other for wins- most of the time finishing first or second to each other.
"It wasn't a rivalry, but more mutual respect. David is a Hall of Fame driver who made me better. He pushed me just as much as I pushed him on the track. We both became better for it.
"We have always been close to the Pearson family because they were in the racing business, just like us. We stayed close, and I enjoyed visits to see David when going through South Carolina. We will miss those trips.
"Our thoughts and prayers are with the entire Pearson family and friends."
–Richard Petty