Video: Late wreck collects NASCAR Playoffs contenders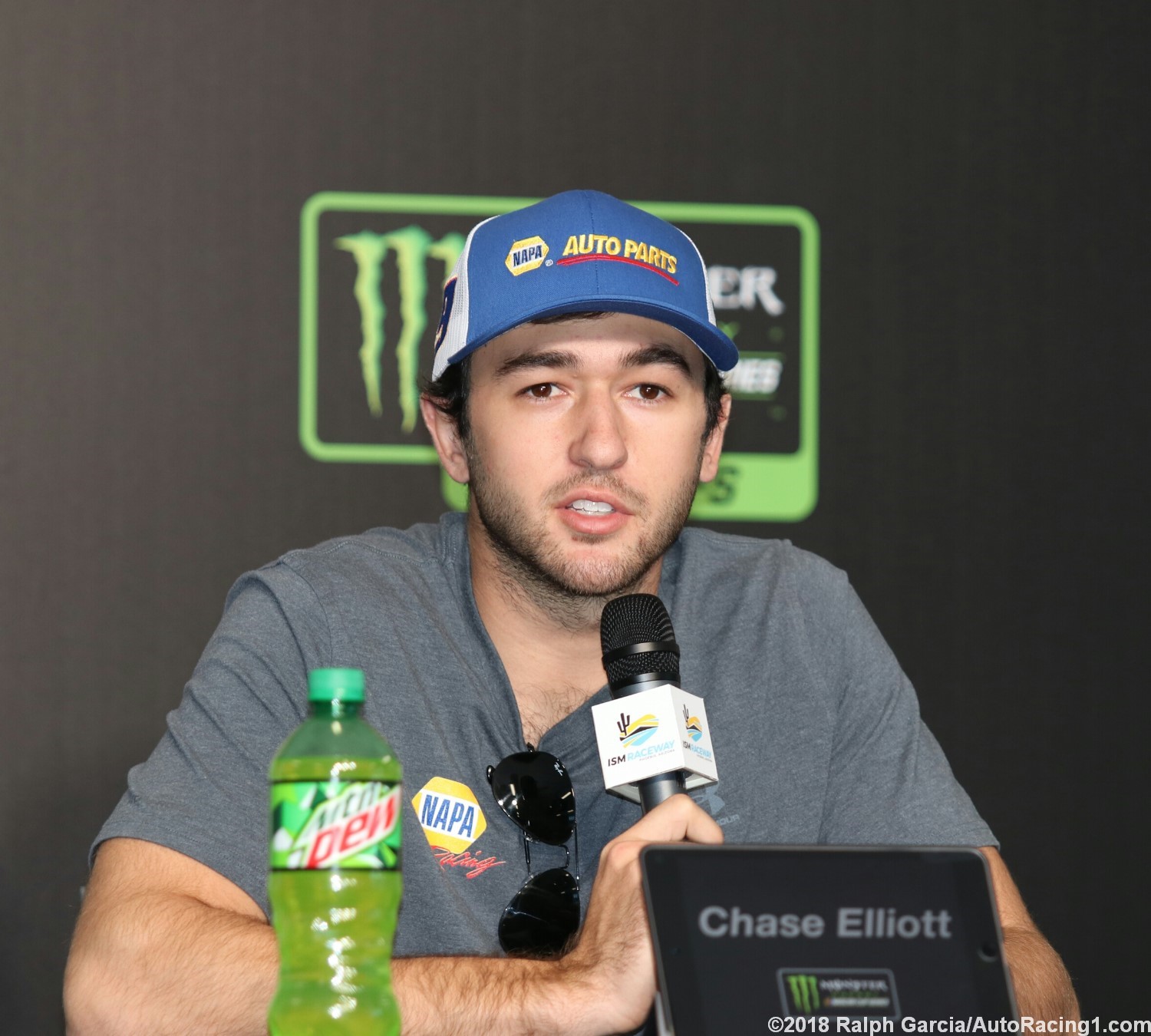 Elliott sustains damage
Kurt Busch and Chase Elliott are among the drivers involved in a multi-car incident at ISM Raceway; both cars sustained significant damage in a wreck caused when Denny Hamlin skated up the track and into Busch.
After regaining the lost lap, however, Busch was fighting for the lead after a restart on Lap 269 when the No. 11 Toyota of Denny Hamlin ran him into the outside wall. Busch's No. 41 Ford bounced off the barrier and collected the No. 9 Chevrolet of Chase Elliott, who had led 16 laps and won the first stage.
Unable to continue, Busch finished 32nd. Elliott lost three laps under repairs and came home 23rd.