Video: Max Verstappen confronts Esteban Ocon after pair crash in Brazil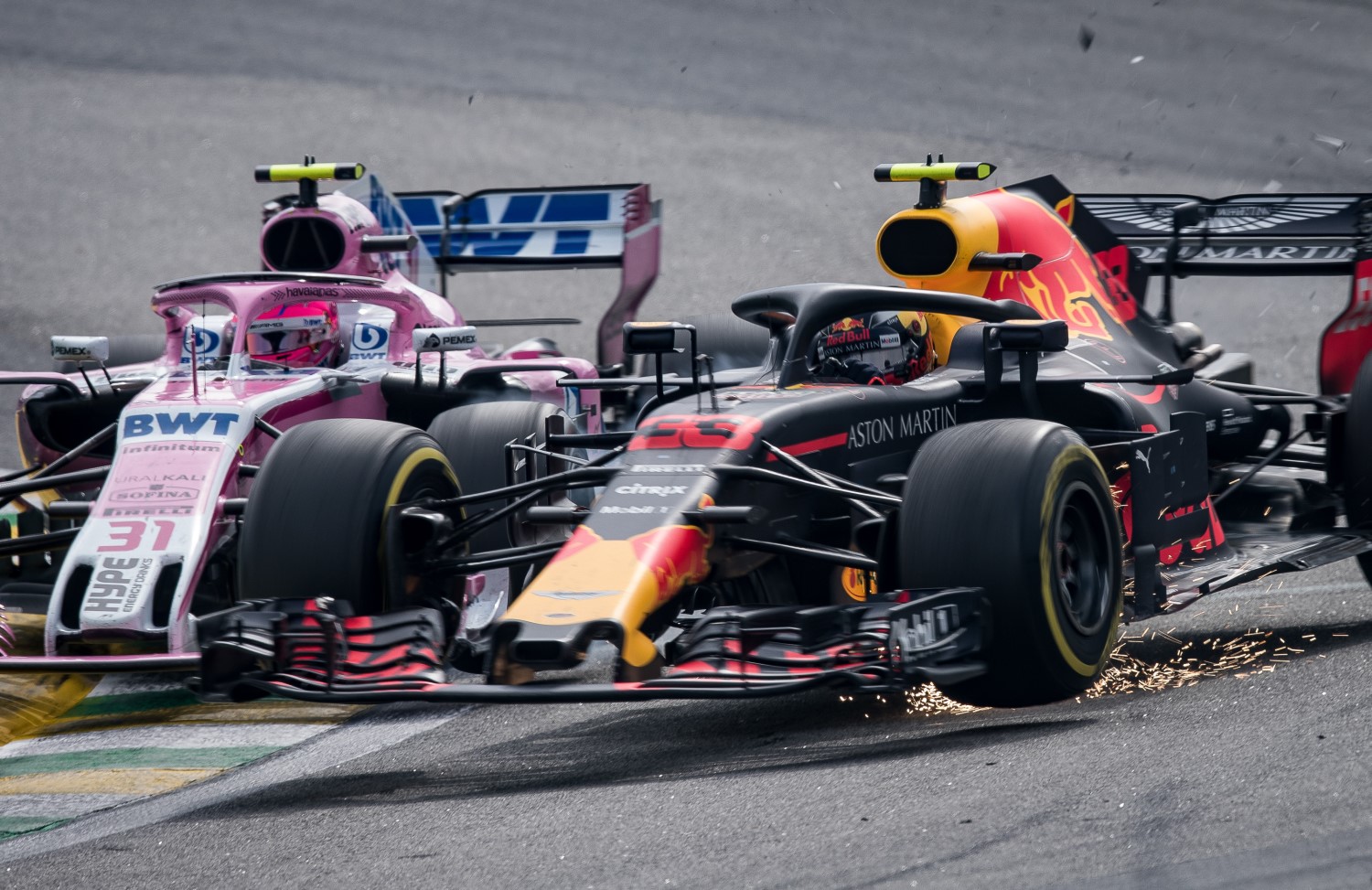 Ocon and Verstappen tangle costing the Red Bull driver the win
Red Bull team boss Christian Horner has said Esteban Ocon was "lucky" to get away with a push from his driver Max Verstappen after the pair clashed during the Brazilian Grand Prix.
Verstappen had been leading the race from Lewis Hamilton when the lapped Force India of Ocon, on newer and faster tires, caught Verstappen at Turn 1. In an attempt to unlap himself, Ocon collided with the Dutchman, causing Verstappen to spin which allowed Hamilton through to take the lead.
Hamilton went on to win the race with Verstappen finishing just 1.5 seconds adrift and visibly angered by the incident, so much so he said over team radio: "I hope I can't find him [Ocon] in the paddock now because he's (inaudible)."
However the pair came to blows in the weighing area after the race, with Verstappen repeatedly pushing the Frenchman as they exchanged insults.
While the behavior was condemned by many, Horner said the Force India driver was "lucky" to escape with a few pushes.
"I think Max has been pretty restrained to be honest with you," he told Sky. "It's cost him a grand prix victory. He's driven his heart out with a damaged car. Esteban was lucky to get away with a push to be honest.
"I think that emotions are running high. I told him 'get yourself under control on the cool down lap' because you know, he's lost a victory through no fault of his own today. Hugely frustrating for him and for the team, losing a victory through a backmarker.
"Why on earth is he racing the leader, he's a lap down, he doesn't have the pace. He's chucked the car down the inside there. It just makes absolutely no sense at all."
Watch (Video) as Max Verstappen pushes Esteban Ocon several times.