Alonso to race in 2019 Indy 500 with new McLaren team (Update)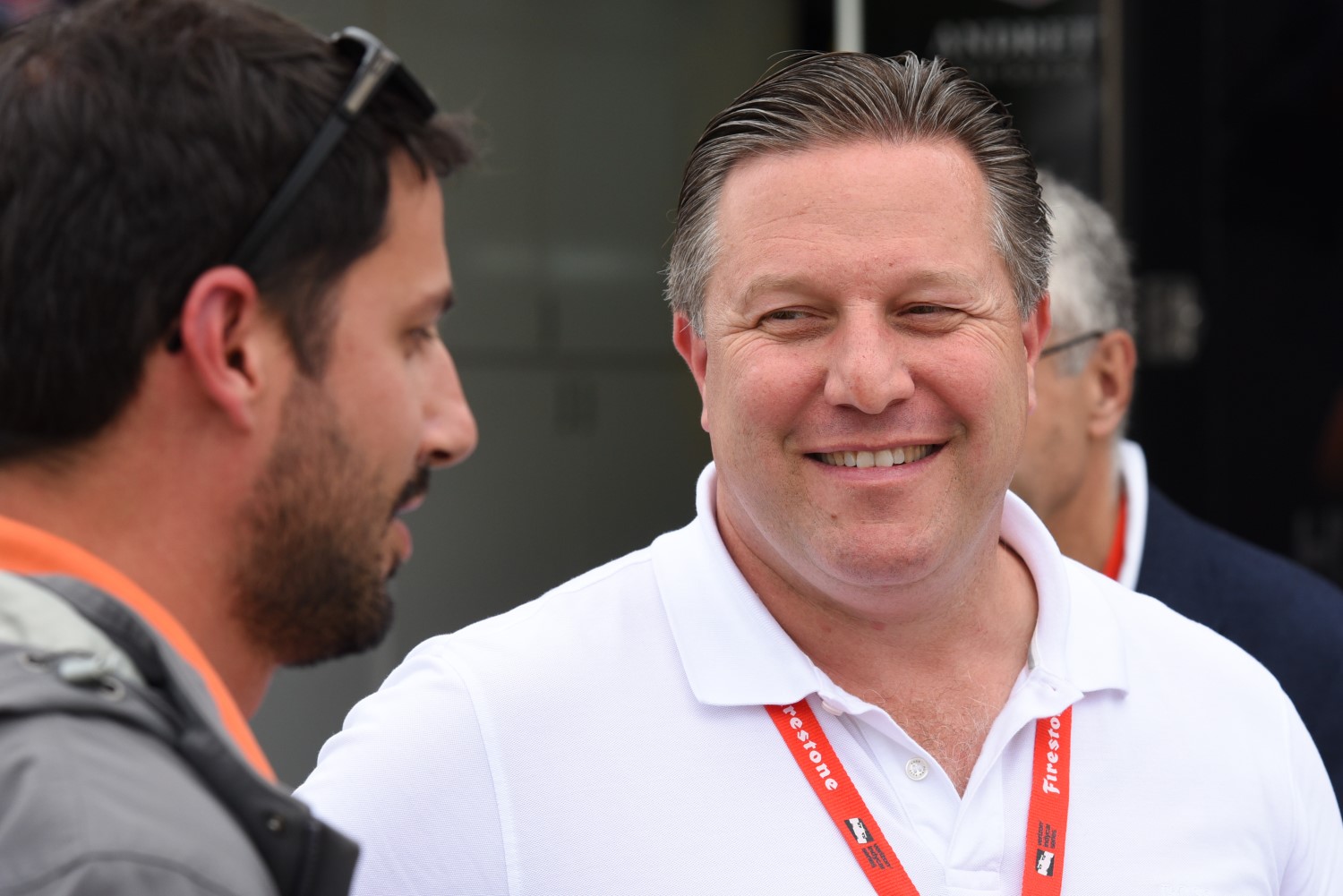 Zak Brown says the McLaren Indy 500 entry will be a completely separate team
UPDATE
The McLaren Formula 1 team's 2019 Indianapolis 500 effort will be a "separate team", rather than an affiliation with another team preparing the cars.
The McLaren Racing IndyCar squad will be run with direct McLaren involvement and an expected Chevrolet engine deal.
McLaren CEO Zak Brown told Autosport "it is definitely a whole separate racing team that will be created."
"We're a large racing team with lots of resources, and I'm extremely confident or we would not have entered that we will give maximum effort to F1 and this Indy 500 effort without one compromising the other.
"It's going to be people that aren't currently on our F1 team. It will be built up from relationships that we have. But yes, it will be a new McLaren entry.
"We always had a desire to go as McLaren Racing, last time we did it at such short notice I think it would have been impossible – I think it was six weeks between announcing and racing – and you can't build a race team up that quickly.
"Our commitment to Fernando and ourselves is that we are going to give him and ourselves every chance to be competitive, and we're going there with every chance of trying to win the race," said Brown.
"So equipment, testing, personnel, all those will be of the highest caliber to have the best chances possible for Fernando to try and drink the milk."
Asked if it could be a two-car effort he said: "I don't think I'm going to comment on that at this moment."
"Certainly we'll be in a position where we're there with the equipment, people, resources, so it certainly gives you a head start if ultimately we decide to do a full time entry.
"IndyCar as a series is attractive to McLaren Racing.
"We have big ambitions, first and foremost to get back to winning World Championships, and winning F1 races, but we think the IndyCar series, the market which is races in, how they go motor racing, is of interest to McLaren.
"It's something that from a longer term point of view continues to be under review, and which certainly I'd like to see us a full-time entry in the future."
Alonso led and almost won the 2017 Indy 500 but then his Honda engine blew. Can he win with Chevy in 2018 or has McLaren and Honda put their past differences aside?
11/10/18 Fernando Alonso has announced a fresh bid to win the third and become just the second driver in history to win the fabled Triple Crown.
Alonso, who will leave F1 at the end of the season, was victorious at Le Mans earlier this year, having the season before fallen short in his attempt to win at Indy, despite leading for several periods. But next May the 37-year-old Spaniard will return to the famous oval and bid to emulate Graham Hill's feat – and he'll do it in a McLaren-run car, we assume with Chevy power given McLaren's bad blood with Honda, but racing sometimes makes strange bedfellows.
"I've made clear for some time my desire to achieve the Triple Crown," said Alonso. "I had an incredible experience at Indianapolis in 2017 and I knew in my heart of hearts I had to go back if the opportunity was there.
"I'm especially glad to be returning with McLaren. This was always my first choice if the team decided to do it, so I'm delighted they've decided to go ahead. It's a tough race and we'll be up against the best, so it will be a huge challenge. But we're racers and that's why we race. One of the things I'm looking forward to most is seeing the fans again, who are absolutely fantastic."
McLaren have won the Indy 500 three times: once in 1972 supplying a private entry and twice as a works entry, in 1974 and 1976, with Johnny Rutherford. So how realistic is a fourth win?
Zak Brown, CEO of McLaren Racing, acknowledges it will be no 'cakewalk':
"We are relishing our return to the Brickyard and this incredible race. McLaren has a long and fond relationship with the Indianapolis 500 and it's a case of unfinished business for us with Fernando.
"No Indy 500 is a cakewalk, it's a massive challenge. We have the utmost respect for the race and our competitors. So, we are under no illusions. But McLaren are racers first and foremost, as is Fernando. We're going for it."