Penske Acura team look to build on solid first year start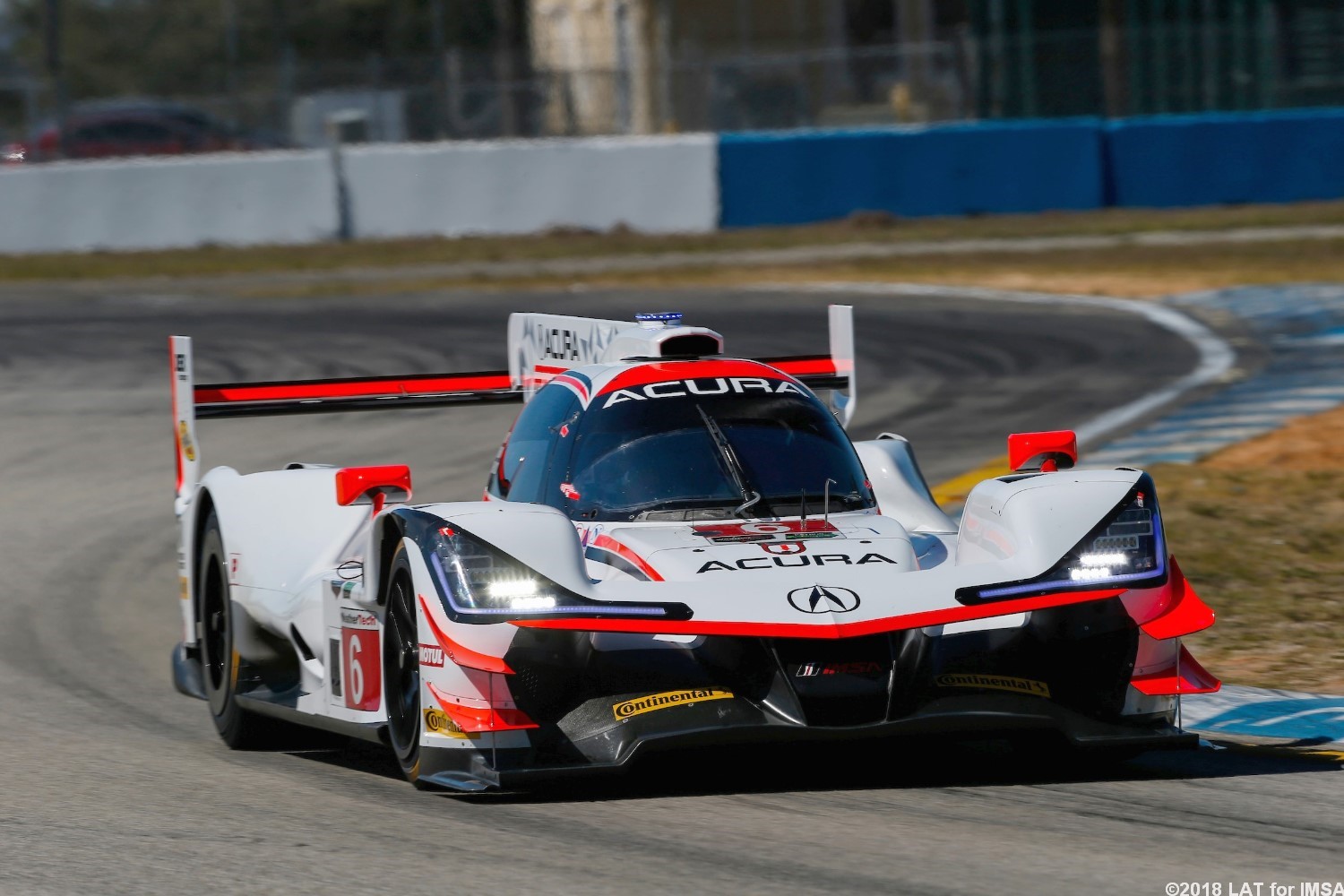 #6 Penske Acura
In many ways, the 2018 IMSA WeatherTech SportsCar Championship went about as Acura Team Penske expected it would have gone.
The team debuted a pair of brand-new Acura ARX-05 Daytona Prototype international (DPi) race cars and a vaunted driver lineup that included a pair of multi-time Indianapolis 500 winners in Helio Castroneves and Juan Pablo Montoya combined with WeatherTech Championship Prototype class champions from the previous two seasons in Ricky Taylor (2017) and Dane Cameron (2016).
Castroneves and Taylor brought the team's first victory – and only one to date – in May's Acura Sports Car Challenge at Mid-Ohio in the No. 7 Acura DPi, while Cameron and Montoya delivered four podium results from the 10-race season en route to fifth in the final championship standings. It was Team Penske's first foray into the WeatherTech Championship and marked the organization's return to sports car endurance racing for the first time since the 2009 GRAND-AM Rolex Sports Car Series season.
"I don't think we were under any delusions that the teams that were competing in the championship prior to us arriving didn't know what they were doing," said Acura Team Penske Lead Engineer Jonathan Diuguid, who initially joined Team Penske in 2005 for the Porsche RS Spyder Prototype program in the American Le Mans Series and has worked with the team ever since. "We weren't surprised when we faced stiff competition and struggled to get results at the beginning, because we understood the challenge that we were taking on by entering the championship.
"The Wayne Taylors and Action Express and all those guys have been doing it for several years. They've had success, so they know how to win and they know how to compete."
It's not like Team Penske doesn't know how to compete, either, as evidenced by its success in IndyCar, NASCAR and even Virgin Australia Supercars. But even with that pedigree, it still takes time for any new program to come together.
"I think in general, obviously, we would have preferred to be fighting for the championship with Action Express and CORE there at the end of the year," Diuguid said. "But throughout the course of the year and getting back into endurance racing, we had some issues at the first two races of the year with the 24 hours (at Daytona) and then again at Sebring that put us on the back foot.
"With the championship starting that way, and a 10-race season and the points structure the way it is, it's pretty difficult to make up ground, especially when you're racing against teams like Action Express that have been doing it for quite a long time and they're able to consistently put the car in the top three and the top five and keep getting points every weekend."
Those early struggles weren't from a lack of effort or preparation. The team logged thousands of miles in preseason testing and both cars appeared ready for battle at the start of the year.
"I think that the cars were prepared well in the sense that we planned for and addressed every normal scenario," Diuguid said. "Obviously, we had an alternator issue on one of the cars in the Daytona 24 Hours and then some engine issues during Sebring. Both of those, it should be said, we didn't ever experience in any of the preseason testing.
"We did significant mileage prior to the season and none of those issues arose during any of that. So, from a car-preparation standpoint, I think we relied a lot on the experience of the guys that worked here and have done this before to try to make sure we don't repeat some of the mistakes that other teams have. I think we did a good job on that. That being said, everything can always get better."
It got somewhat better at Round 3, the 100-minute BUBBA burger Sports Car Grand Prix at Long Beach, where Montoya delivered the team's first Motul Pole Award. It got a whole lot better in Round 4 at Mid-Ohio, where Castroneves led a 1-2 sweep of the front row alongside Cameron in qualifying, and the two teams also swept the top two spots in the race.
"That was a good justification of what we were doing is right," Diuguid said. "It just took everything going the right way to produce the result. I think everybody on the team was really proud of what we accomplished at Mid-Ohio. We showed up and really dominated the entire weekend, so we were proud of how we executed that weekend.
"To be able to compete with those teams and beat those teams on that weekend, that's what you have to do. You can't make any mistakes. You have to show up with all your ducks in a row to be able to win in the championship."
And getting those ducks in a row heading into the 2019 season is the task at hand for Diuguid and his Acura Team Penske colleagues. While 2018 may have met the team's expectations, those expectations will be higher next season.
"As a group, everybody has a long list of notes on what we can improve," Diuguid said. "By no means are we going to sit on our hands and look back and think we did everything correctly, because I think we still have a lot to learn.
"Just tying up loose ends from a team standpoint and a strategy standpoint and making sure we minimize mistakes. Even in the endurance races, you make one mistake and you're out of the race. The (No.) 7 car this year at Daytona, they got into an accident when we were running in the top three and then that was their race and they couldn't recover from that. So, I think just minimizing mistakes on all fronts, car preparation, drivers and engineering is the main goal."