Latest F1 news in brief – Sunday
Mattia Binotto still thinks Mercedes wheels are illegal

Mercedes wheel controversy continues in Brazil

Verstappen now 'very mature' – Whiting
Alonso to tackle Indy 500 again in 2019
Fittipaldi to attend all races for Haas in 2019
Bottas partnership 'best ever in F1' – Hamilton
Verstappen won't stop championship goal – Gasly
Raikkonen: Arrivabene the best boss I have ever raced for
Magnussen inches towards grid drop
Mercedes wheel controversy continues in Brazil
(GMM) Lewis Hamilton may be on pole, but a dispute about the wheels on his Mercedes continues to rage.
In Austin and again in Mexico, the reigning champion team voluntarily stopped using the controversial rims because Ferrari was threatening to protest.
And now Germany's Auto Motor und Sport said from Brazil that Mercedes may once again stop using the wheels that arguably feature 'aerodynamic' holes, for fear of Ferrari's protest.
"Ferrari technical director Mattia Binotto told the FIA in Mexico that he considers the decision of the stewards to be wrong," the report said.
But the Italian team could still question that decision after the race in Brazil in the form of a protest.
That is despite Charlie Whiting declaring: "It would just be a repeat of what we have already seen in Mexico."
Verstappen now 'very mature' – Whiting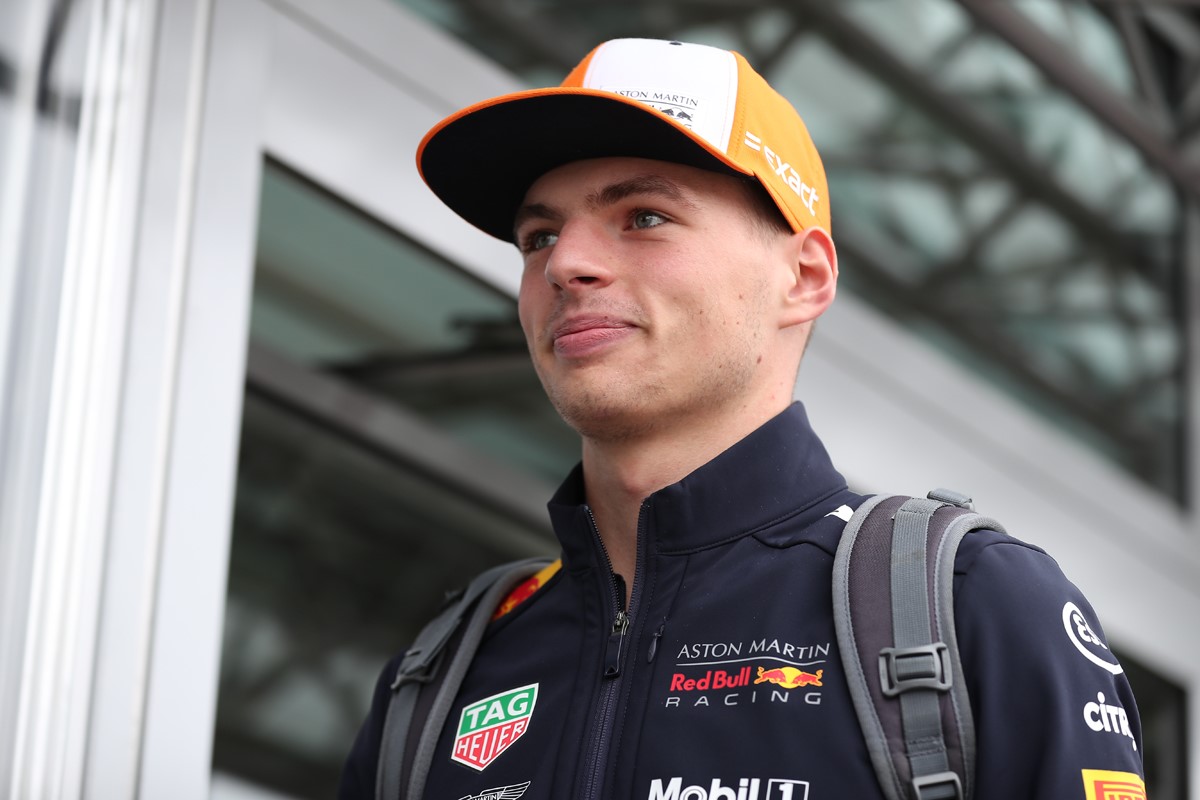 Max Verstappen
(GMM) Max Verstappen has become "very mature".
That is the view of FIA race director Charlie Whiting.
Earlier in 2018, the Red Bull driver struggled with a series of mistakes. But after that, Verstappen's form surged.
"True, after Monaco, things changed. I would say that the last 12 races have flowed very well," he told Globo in Brazil.
"I wanted to get results too much and in the wrong way, with a lot of anxiety," Verstappen admits.
"I had to stop, work, reflect, slow down, which made me fast and consistent. Before it was all or nothing and I took enormous risks.
"I'm still aggressive, but in a way to keep everything under control," he added.
Whiting says he has noticed that change, even though Verstappen will still not hold back his strong opinions when he is penalized.
"Max has given the sport new dimensions, searching for and seeking out his limits. In the emotion of the moment I understand his reaction when he or someone else gets punished," he told De Limburger.
"But I recently spoke with him on the plane after his victory in Mexico, and he has become very mature," Whiting added.
Alonso to tackle Indy 500 again in 2019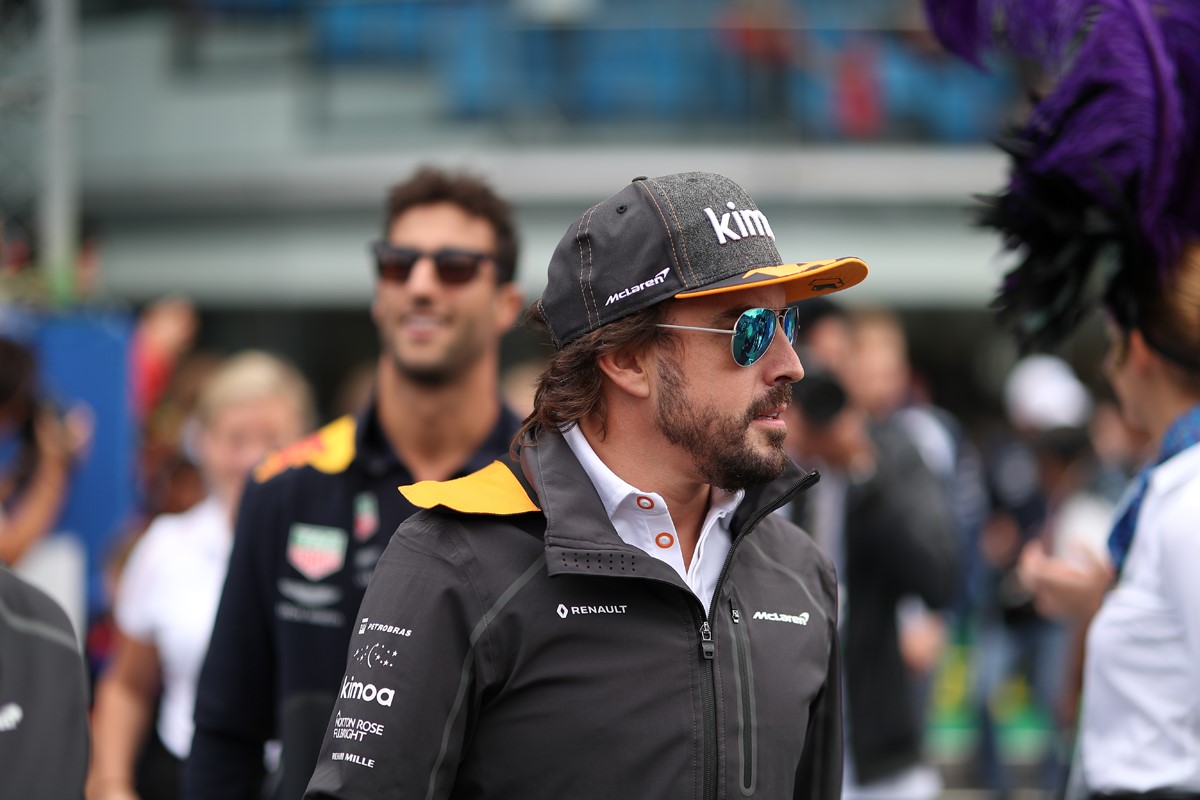 Look for Alonso to be in a McLaren Chevy for the Indy 500
(GMM) Fernando Alonso will try to win the Indy 500 once again in 2019.
Last year, the Spaniard came close until his McLaren entry, in collaboration with Michael Andretti's Indycar outfit, broke down.
Alonso is retiring from F1 after the forthcoming Abu Dhabi grand prix, but he will race Le Mans again next year and now it has been confirmed that the Indy 500 is on the agenda as well.
"I've made clear for some time my desire to achieve the triple crown," he said.
"I had an incredible experience at Indianapolis in 2017 and I knew in my heart of hearts I had to go back if the opportunity was there."
Fittipaldi to attend all races for Haas in 2019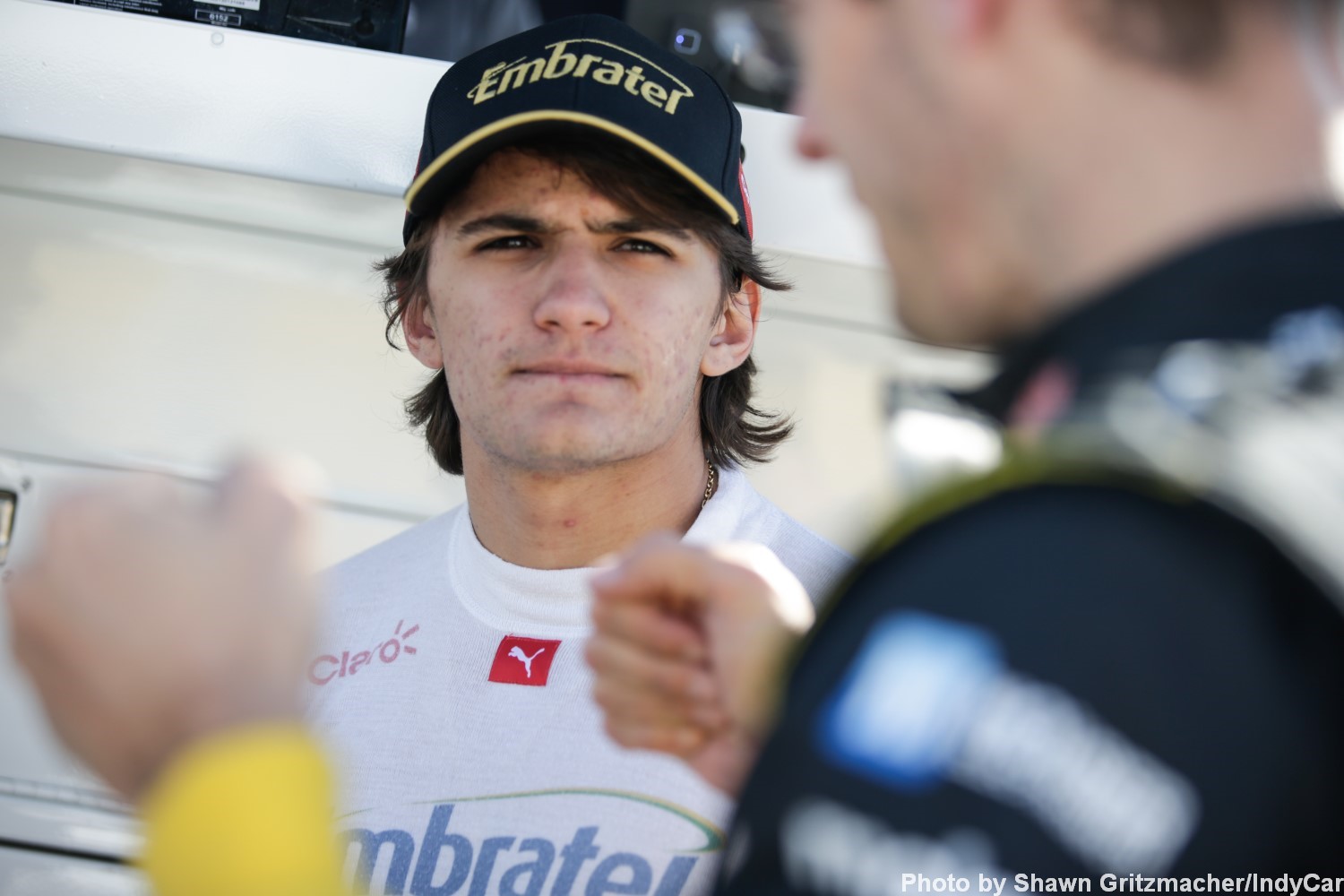 The door is open for Fittipaldi to do some other racing in 2019
(GMM) Pietro Fittipaldi, the grandson of former world champion Emerson, will be the reserve driver for Haas in 2019.
The American team already had its eye on the 22-year-old this year, when he broke both his legs in a sports car race at Spa.
Haas has announced that Fittipaldi will be a test driver in 2019, and will also test for the American team in Ferrari's driver simulator at Maranello.
Team boss Gunther Steiner says Fittipaldi, who will actually live in Maranello to be close to the simulator, is not a pay-driver.
"We hired Pietro," he told Brazil's Globo. "It will help us develop the car during the season.
"We have kept in touch with him and followed his recovery. He will play a very important role on the team," Steiner added.
He said Fittipaldi will do the Pirelli tire tests for Haas and also attend "all the races" in 2019.
"This is a big step," the 22-year-old said. "I am already working with the team here in Interlagos and in Abu Dhabi we will start development with a view to the 2019 championship.
"It is not yet confirmed if I will do any free practice, as it will depend a lot on how the team is in the championship, but that's one of the options.
"On Thursdays before the weekends I will use the simulator in Maranello, and every Thursday night I will travel to the race," Fittipaldi revealed.
He said F1 will be his main focus in 2019.
"Being test driver I will have to be at every race so the focus is on formula one. My dream is to be a formula one race driver one day," said Fittipaldi.
"Gunther also told me to keep racing, so we are looking at some options for racing next year. But the focus is working for Haas," he said.
Bottas partnership 'best ever in F1' – Hamilton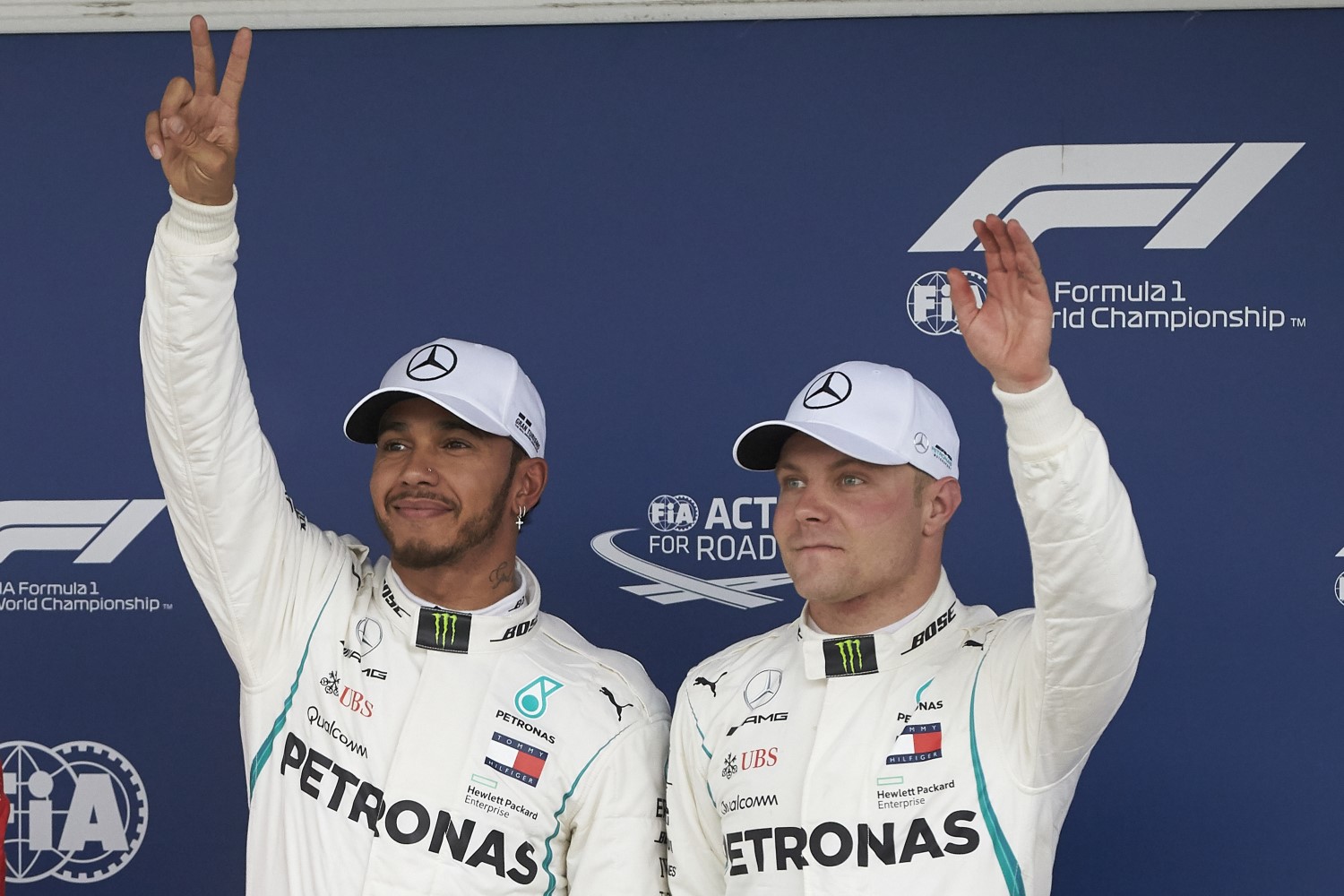 Hamilton (L) and his slave driver Bottas, wave to the crowd in Brazil
(GMM) Lewis Hamilton thinks his partnership with Valtteri Bottas is one of the best in F1 history.
While Hamilton raced to the title, his Mercedes teammate has failed to win a single race.
But Hamilton told Brazil's Globo that the partnership with Bottas works unprecedentedly well.
"It is the best partnership in terms of respect and teamwork that has probably ever existed in formula one," said the Briton.
"I see how hard he works, he sees how hard I work. We don't play games to try to hurt each other.
"This year there were definitely moments when he was instrumental in winning the races," Hamilton insisted.
However, Finn Bottas says he remains determined to beat Hamilton to the title in 2019.
"He is incredibly hard to beat," he told Bild am Sonntag. "But it's possible.
"It's never easy with him because you never want to be behind your teammate. But having Lewis as a teammate makes me work even harder.
"It helps me to see where I can improve even more. And it's a great challenge for me to beat him," said Bottas.
"We share all our information, so I usually know where the differences are. And if things are possible for him then they are possible for me too."
Verstappen won't stop championship goal – Gasly
| | |
| --- | --- |
| | |
| Pierre Gasly | Max Verstappen |
(GMM) Pierre Gasly says even Max Verstappen can't stop his target of winning the world championship.
Red Bull is open about its ambition of making 22-year-old Verstappen the youngest champion in F1 history.
But next year, Verstappen's teammate will be 22-year-old Frenchman Gasly, who is getting a promotion from the junior team Toro Rosso.
The pair know each other well.
"I remember Max behind me at the start in all four heats and two times he pushed me into the grass," Gasly said, recalling a kart race between the pair as young teenagers in 2010.
"He was as aggressive then as he is now.
"We had a different route here, but we always kept contact. Initially we were not very close, because there was a rivalry. But when we got to know each other a bit better, it turned out to be very good," Gasly told Algemeen Dagblad newspaper in Brazil.
For instance, at the start of this year, Gasly stayed at Verstappen's Monaco apartment for a week and they played a lot of video games.
"Of course Max is a strong personality and a class driver," he said. "And he has a very strong entourage around him. And yes, I needed a little longer to get here.
"But what does that ultimately mean? The world doesn't know Pierre Gasly too well, but that will definitely change next year," Gasly added.
He said his goal is "like Max's: becoming world champion".
"Red Bull Racing is a brilliant step towards that goal. They are always competing in the top three and hopefully with Honda we will be able to finish even higher than the last two years."
Some think Gasly could even have an advantage over Verstappen next year, given that he has been using the Honda engine at Toro Rosso all this season.
"Max will get that engine and after three laps understand how it works," Gasly predicts.
And he vowed to fight Verstappen hard with that Honda engine.
"Our friendship does not have to suffer, as long as there is respect. I think we are both smart enough to distinguish between what happens on and off the track," said Gasly.
And he thinks Verstappen's passionate Dutch fans will also support him.
"I enjoy that atmosphere. They are really crazy and bursting with passion for the sport. That's exactly what formula one needs," he said.
Raikkonen: Arrivabene the best boss I have ever raced for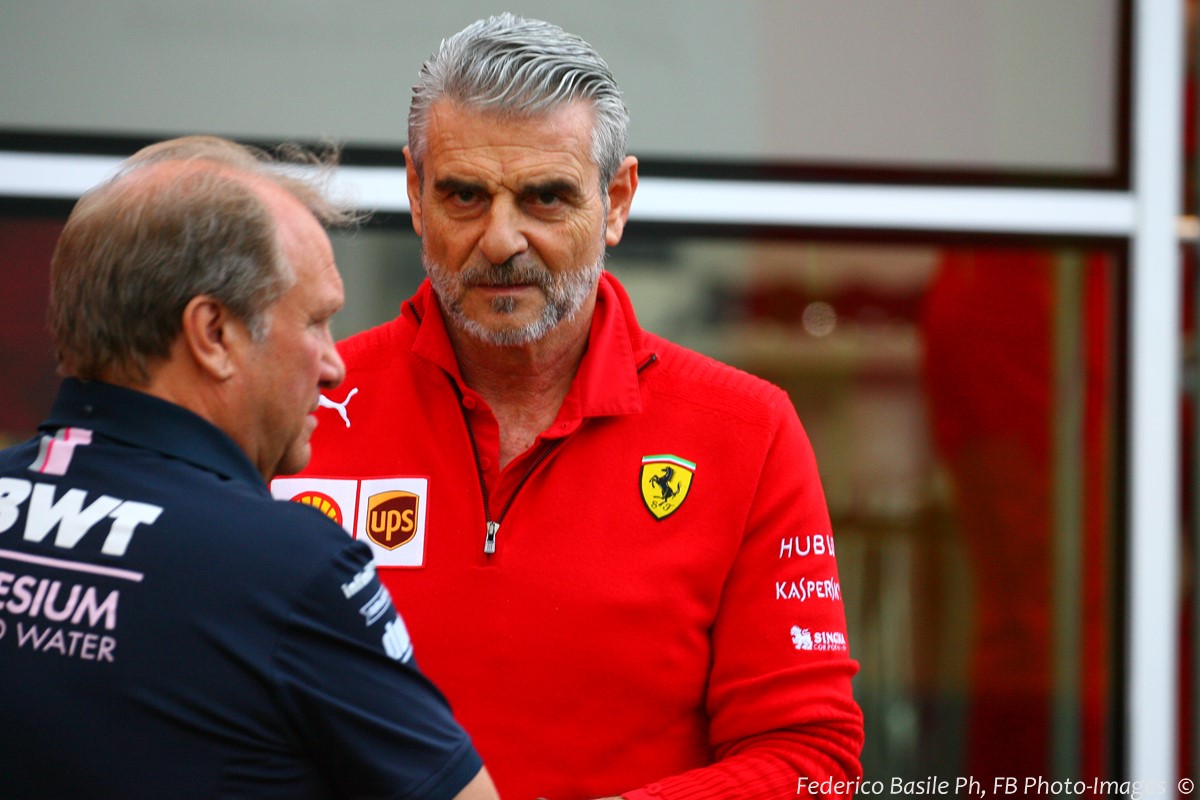 Mauricio Arrivabene
Speaking with La Gazzetta della Sport, Raikkonen said, "I believe that in the last three seasons Ferrari have taken the right path, now Ferrari is in good hands. Mauricio Arrivabene is the best boss I have ever raced for, he is the right man for this job and he is doing well."
The Finn admitted that driving for the sport's most famous team was an honor, "It is certainly a privilege to drive for them because in any corner of the world they know what Ferrari is, they know its history, its tradition. Being part of it has made me proud."
Raikkonen will return to Sauber next year for two more years in Formula 1, he will be replaced at Ferrari by the team's young up-and-coming star Charles Leclerc, a decision made by Arrivabene.
Magnussen inches towards grid drop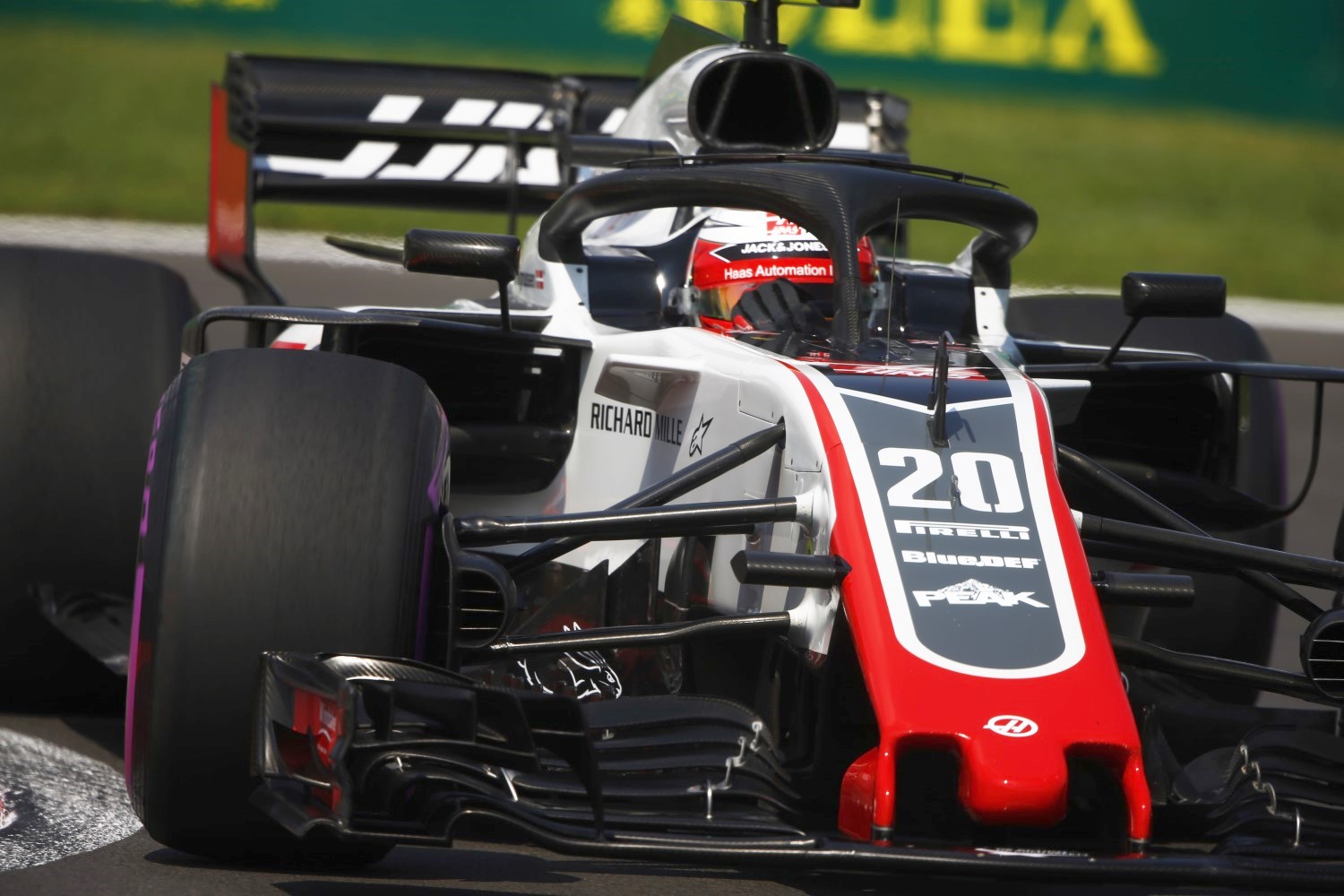 Kevin Magnussen
Kevin Magnussen has been handed his second reprimand of the season after stewards deemed that he drove unnecessarily slowly during qualifying in Brazil.
Magnussen was judged to have driven below the minimum delta time as outlined in the pre-event notes, though stewards took into account the tricky weather conditions and the Dane's "particular care" not to impede rivals in Q2.
However, as other drivers managed to avoid a similar offence, stewards slapped Magnussen with a reprimand.
As it is his second reprimand for a driving-related transgression it means that he will pick up a 10-place penalty for Abu Dhabi should he collect another reprimand in Sunday's race, or during practice/qualifying at Yas Marina.
Williams' Sergey Sirotkin was also investigated for the same offence.
Stewards deemed that Sirotkin did not drive in an unsafe manner but still exceeded the delta time, which for the "majority of the time was due to a set-up error."
He was also reprimanded – his first of the season.