Latest F1 news in brief – Saturday
Kimi Raikkonen to be in a Sauber for end of season test

Raikkonen, Kvyat to test for new teams in Abu Dhabi

Renault 'desperate' to keep fourth – Steiner
Verstappen not interested in third place
Lauda to be back by Melbourne 2019 – Wolff
F1 considering mandatory winter shutdown
Sponsor says Force India budget to 'triple'
Jock Clear to work with Leclerc
Raikkonen, Kvyat to test for new teams in Abu Dhabi
(GMM) Two drivers will get their 2019 campaigns off to a flying start after the Abu Dhabi finale.
It is believed Ferrari's Kimi Raikkonen has received permission from Ferrari to test for Sauber in the post-race test after the final race of the season late this month.
And Ferrari has also released test driver Daniil Kvyat to get his Toro Rosso career started early, according to Speed Week.
"Given the limited testing options, every kilometer counts so it makes perfect sense to have him in the car," Toro Rosso boss Franz Tost said.
"He can also familiarize himself with the 2019 tires."
Kvyat's 2019 teammate has not yet been announced, but it is believed Toro Rosso owner Red Bull has successfully negotiated an end to Alexander Albon's Nissan contract in Formula E.
When asked who deserves to debut in F1 next year, 2019 Ferrari driver Charles Leclerc backed the Thai-British driver.
"I'm not sure if he will be here, but I'd probably say Alex Albon," said Leclerc.
"In my opinion he is very strong so I very much hope the rumors are true."
Renault 'desperate' to keep fourth – Steiner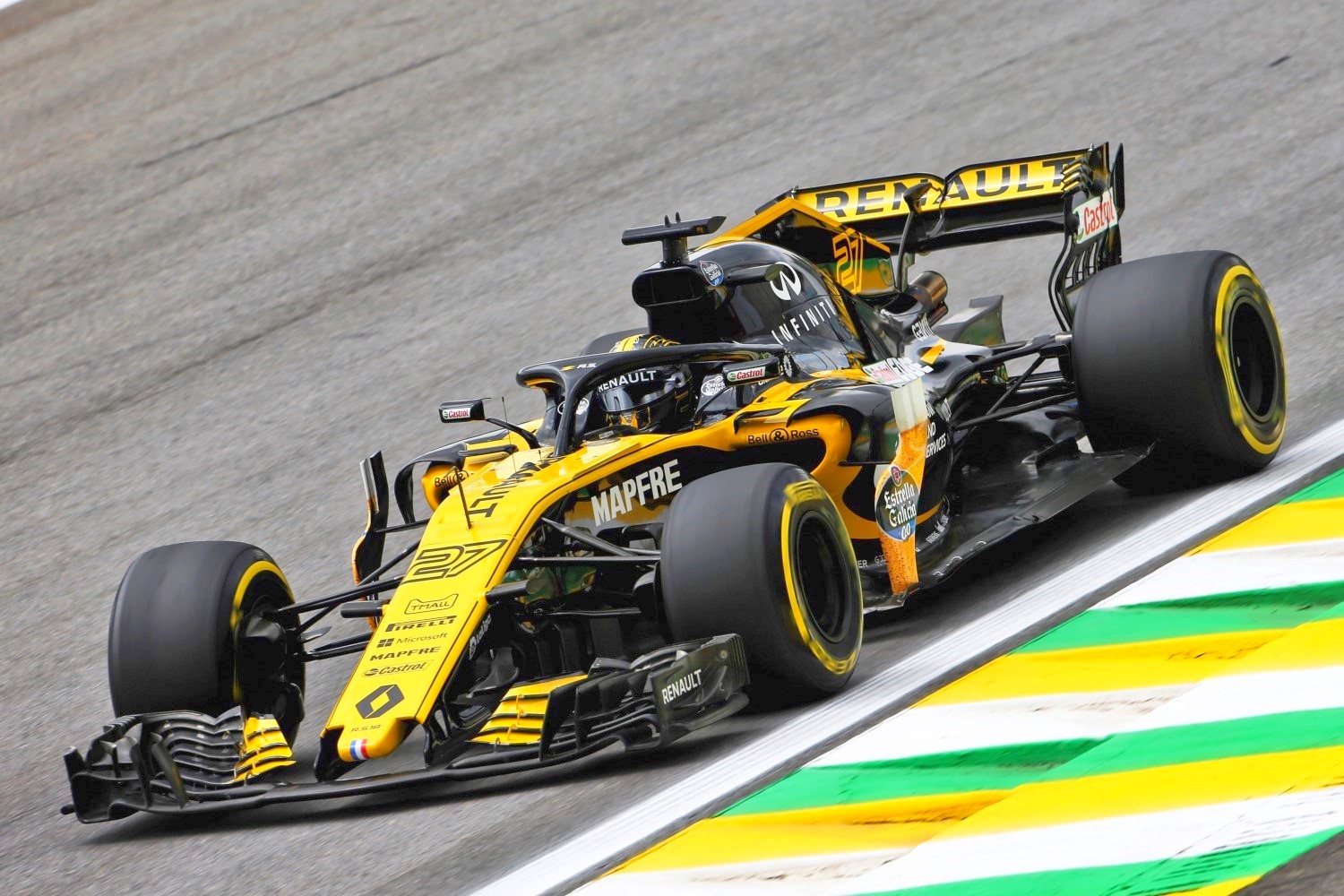 Hulkenburg in the #27 Renault
(GMM) Renault is "desperate" to hang onto fourth place in the constructors world championship.
That is the claim of Haas boss Gunther Steiner, whose small American outfit is immediately behind the French works team in the standings with two races to go.
"We're fighting Renault who should be a lot better than us," Steiner said in Brazil.
"That shows how desperate they are, because as a factory team they have five times more people than us, and they have to fight us. Maybe you should ask them what they think about it."
However, Renault advisor Alain Prost says the team is on track as it builds up a title-winning project.
"When Mercedes bought the Brawn team, it took them four or five seasons to get to the top," he told L'Equipe.
Prost said Renault has been working to improve its factory and add "up to 200 new people", but insists the team's upgrade is "on schedule".
"It sounds a bit pejorative, but the big three remain untouchable," he said.
"Something quite fundamental happened this year with the evolution of the Mercedes but especially the Ferrari engine. They won about 30 horse power but not necessarily on the engine.
"It must be with the fuel, the consumption of oil or other fluids," Prost added. "On a personal level, I would really like the FIA to deal with certain issues."
Verstappen not interested in third place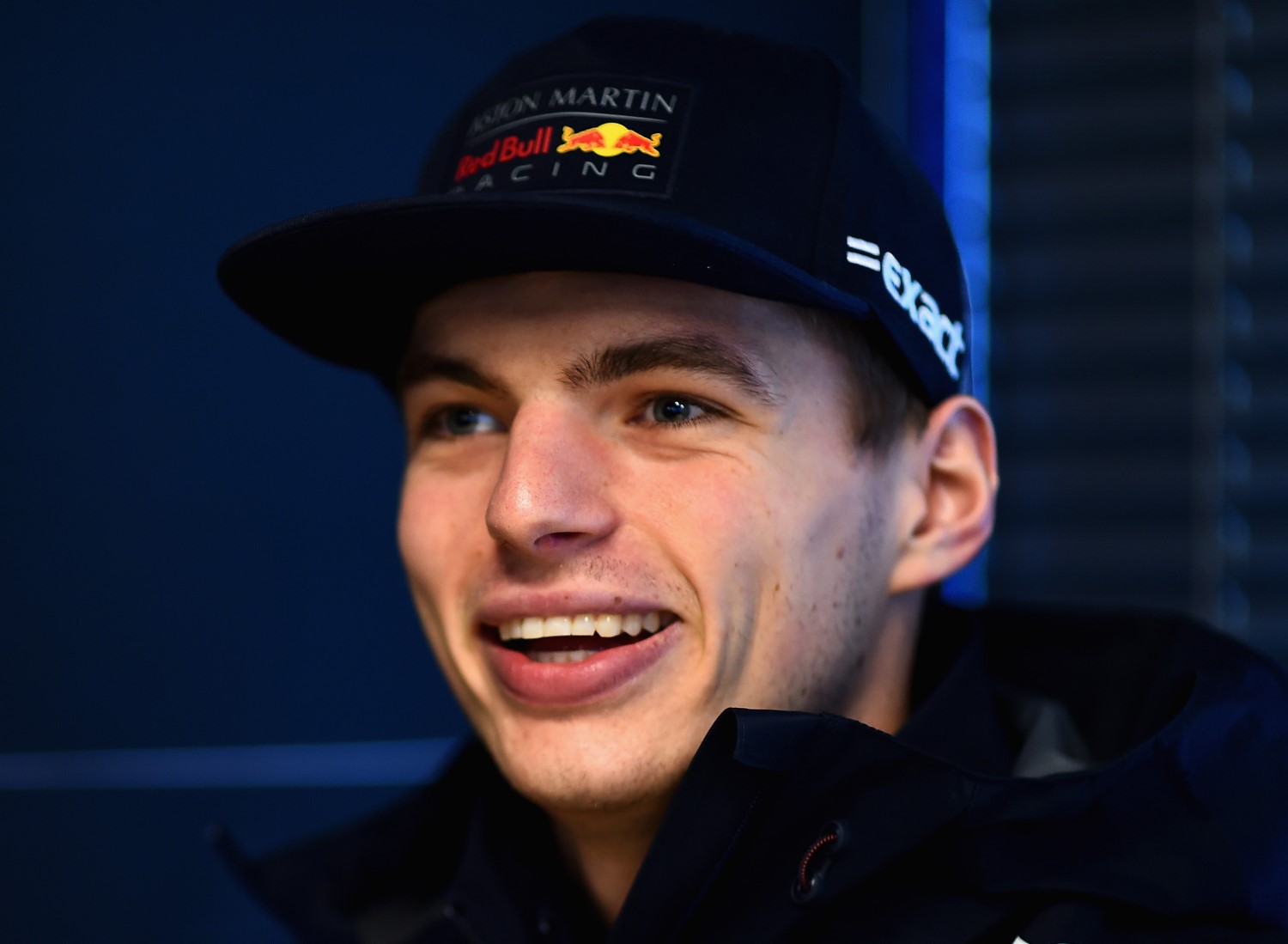 Max Verstappen
(GMM) Max Verstappen says he has no interest in being 'best of the rest' in 2018.
The Dutchman is back on form after a difficult start to the season, and now within striking distance of tackling Valtteri Bottas and Kimi Raikkonen for third overall in the drivers' standings.
But he says that isn't a goal.
"If in 15 years they look back, nobody will remember who was third," Red Bull's Verstappen told De Telegraaf.
"Only the winner is in the record book. Second and third, silver and bronze, means nothing. For me only first place counts, especially for the world championship.
"That's what I do it for," he added in Brazil.
However, the Mexican GP winner says he is still motivated to win the last two races of the season, although he acknowledges that acing qualifying in Brazil will be difficult.
"I have recently noticed that despite everything, I can be a part of it. That can also be the case here again," said Verstappen in Brazil.
"That's why I'm going to make the best of it again. It is how I always want it: to win races and get the best out of myself."
Lauda to be back by Melbourne 2019 – Wolff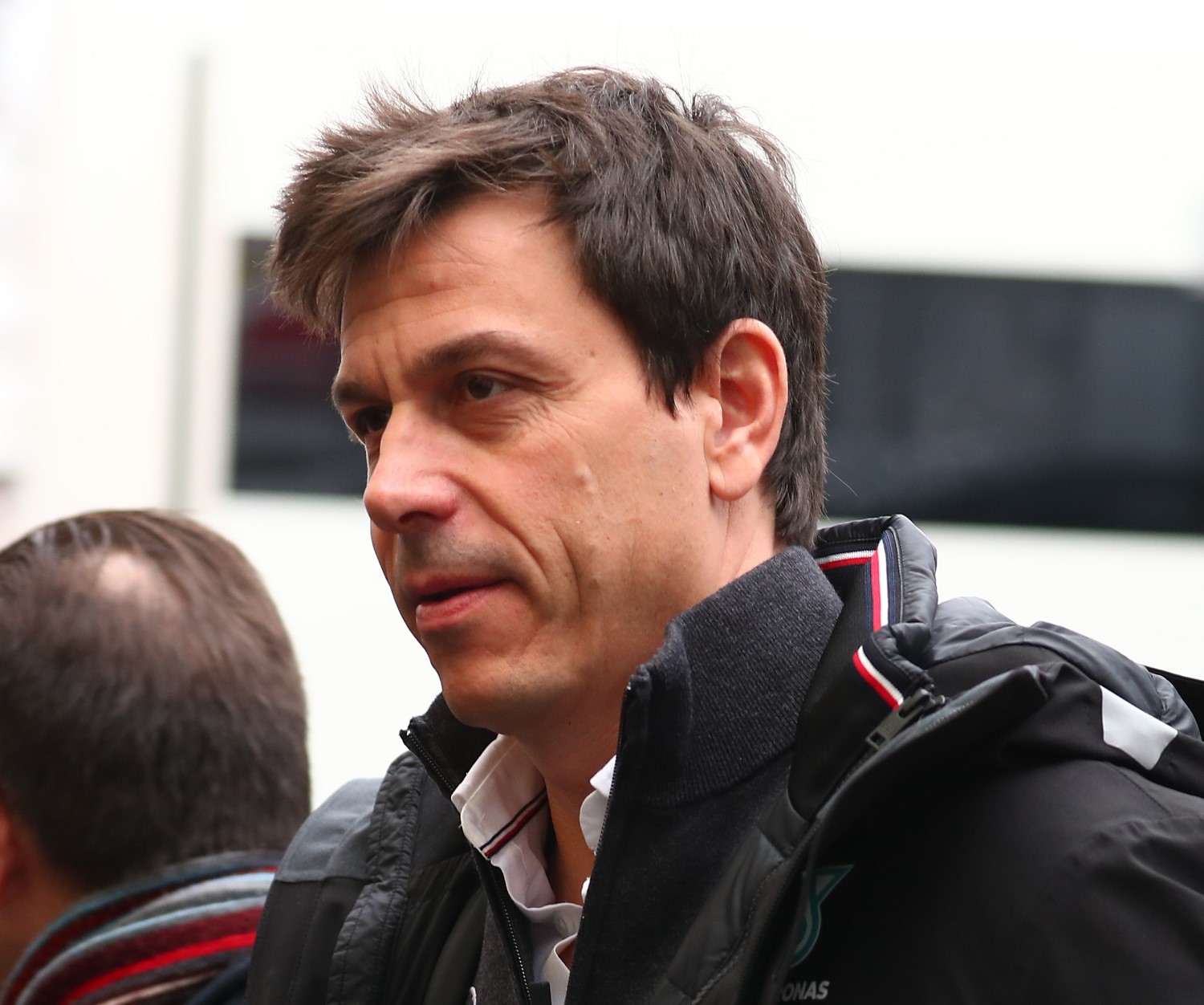 Toto Wolff
(GMM) If an Abu Dhabi comeback does not work for Niki Lauda, the Mercedes team chairman should be back in the paddock by Melbourne next year.
That is the claim of Mercedes boss Toto Wolff, reacting to news that 69-year-old F1 legend Lauda in fact wants to be back in action after his long layoff for a lung transplant in just two weeks.
Wolff told Osterreich newspaper in Brazil: "It's all Niki and the doctors' decision.
"But if it's not Abu Dhabi, then he will be with us in Australia in March."
Wolff laughed that Lauda will be giving staff at the rehabilitation clinic a hard time as he chases his comeback target.
"He torments the therapists to the maximum. I'm sure they wish he was back with us already," the Austrian laughed.
F1 considering mandatory winter shutdown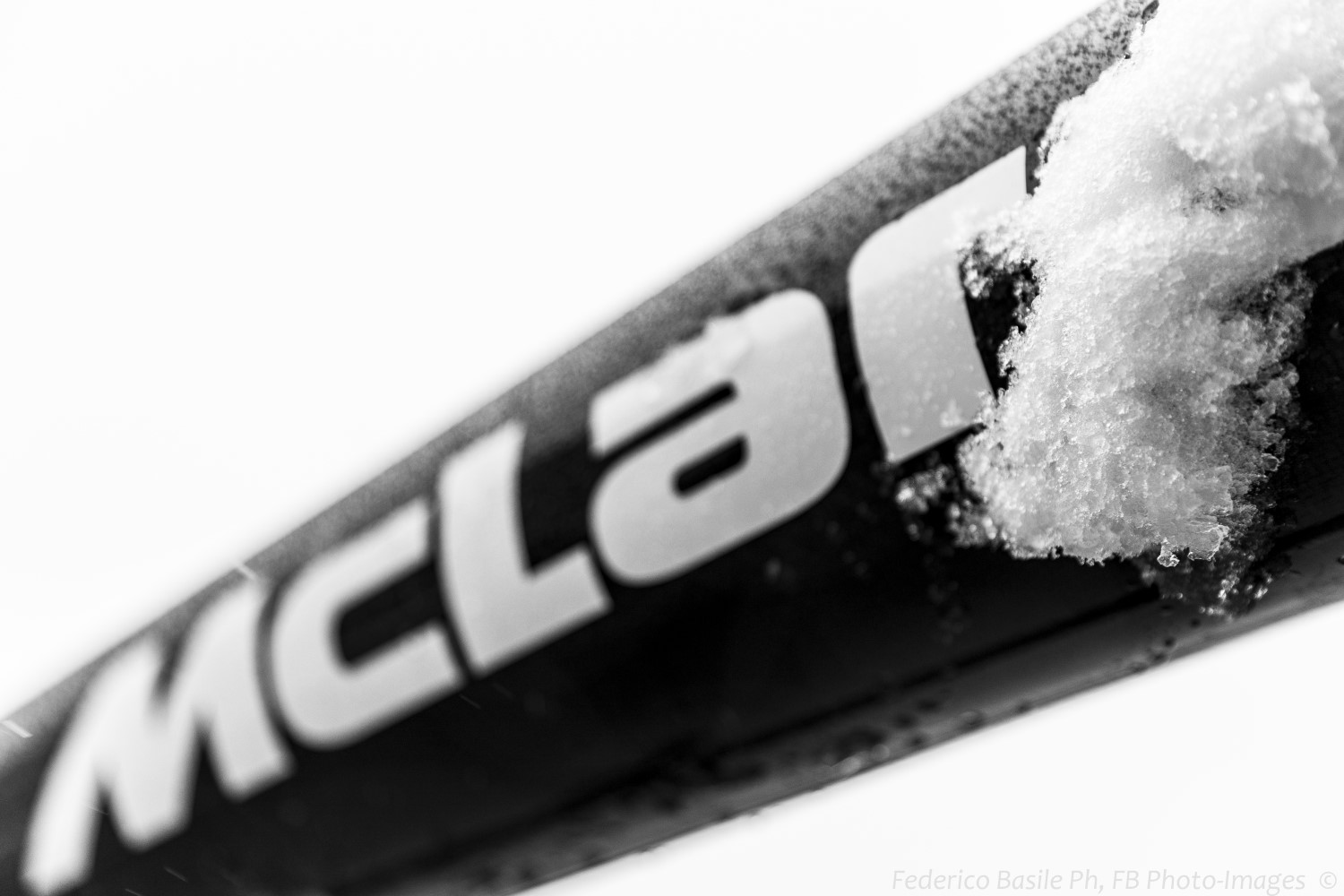 Winter is when the teams are finishing the design of next year's car. There already is a Christmas break
(GMM) F1 is considering installing a mandatory winter shutdown period.
Already, factories must close for a period during the summer calendar gap in August, to cut costs but more importantly give hard-working staff a break.
It comes after the F1 calendar swelled to its current 21 races, with Liberty Media planning more races in Vietnam and potentially the Netherlands and beyond for 2020.
World champion Lewis Hamilton warned in Brazil: "I am not going to be here if it gets to 25 races, that's for sure.
"I am someone who really loves racing, but the season is long, it takes a big commitment from all of us, and it is a long time away from our families.
"The seasons are getting longer, and the off-time is getting shorter, so from a competitor's point of view the turnaround is short. You start preparing for next year as soon as the season is so done, so getting your mind tuned is very difficult," the Mercedes driver added.
The idea of a winter 'shutdown' was discussed by the technical working group in Brazil on Thursday. The next step is for the proposal to be forwarded to the strategy group.
Sponsor says Force India budget to 'triple'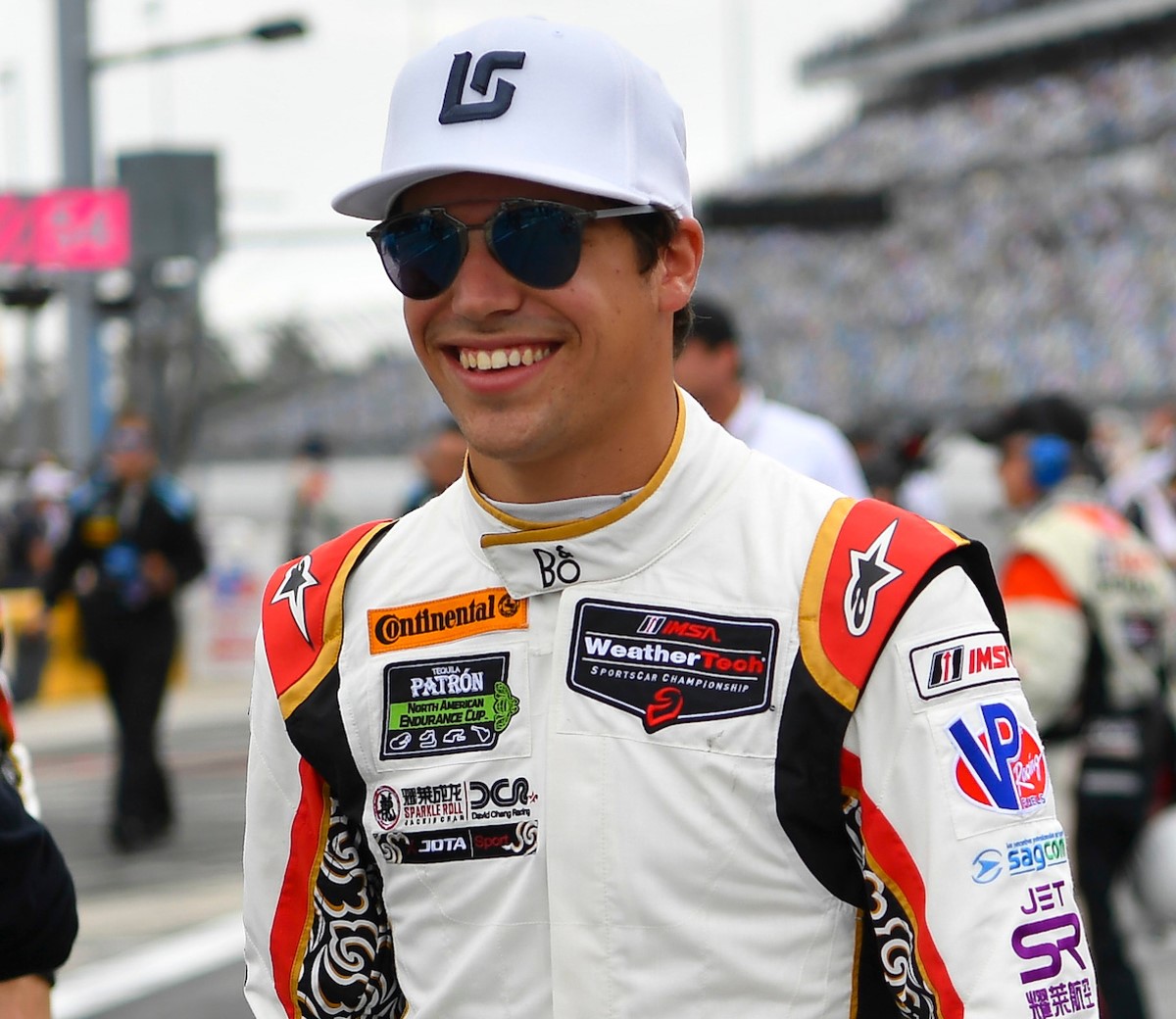 Lance Stroll's daddy is pumping huge amounts of money into the team
(GMM) A Force India sponsor says the Silverstone based team's budget is tripling for 2019.
The team almost collapsed this year, but was rescued by billionaire Canadian fashion mogul Lawrence Stroll.
"Next year, Force India wants to get into the top three. It's a very strong team," said Sergey Belousov, boss of the data protection company Acronis.
"They should actually now be in fourth place. And in 2019, their budget will triple and it will strengthen their position," he told Russia's Championat.
However, he admits that the midfield battle will be hard-fought next year.
"Renault will have a new engine, Red Bull is moving to Honda and will have a good engine, and I think Renault has made progress and I think will improve even more," Belousov said.
Jock Clear to work with Leclerc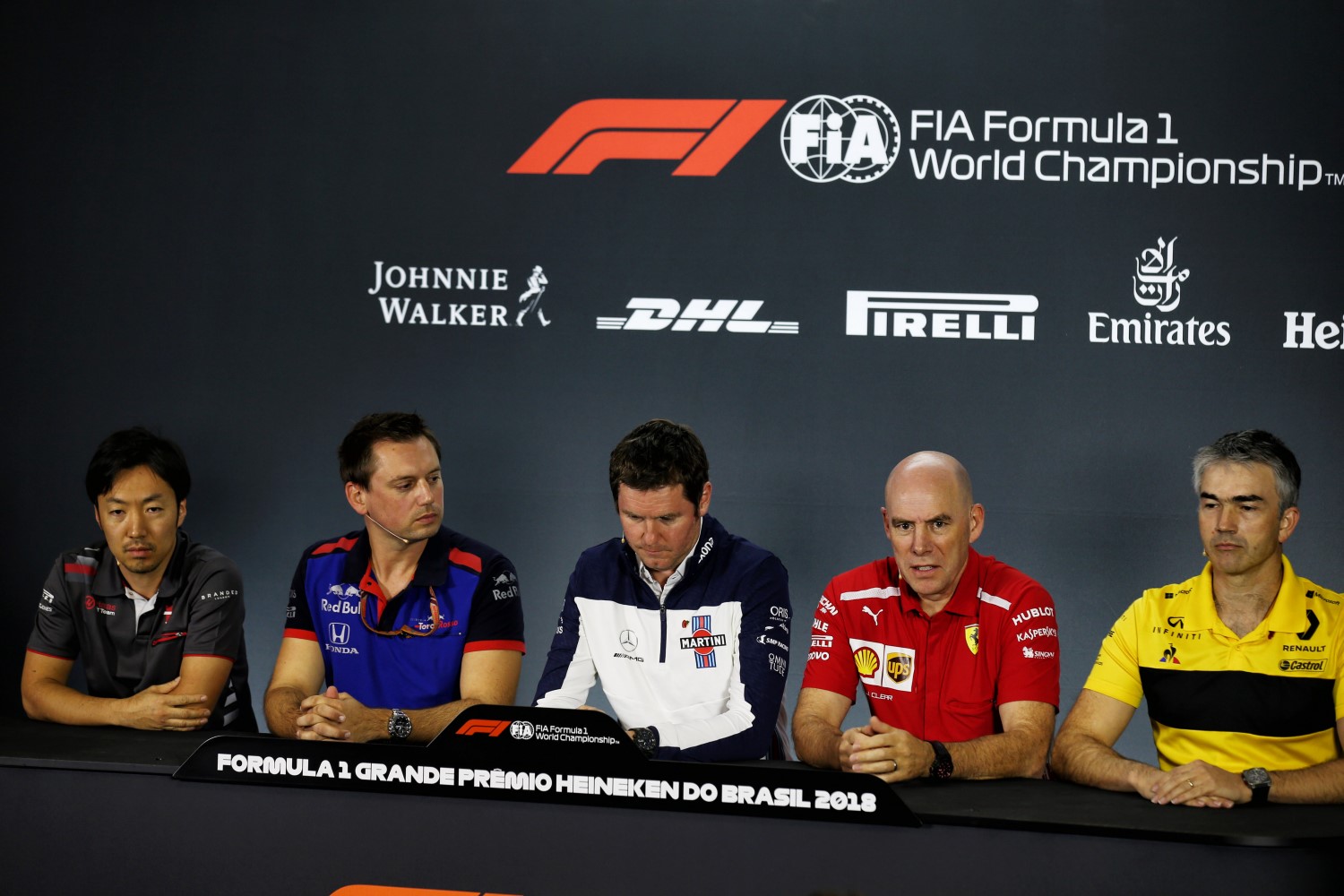 Jock Clear, 2nd from right, during Friday's Brazilian GP press conference
Speaking in Brazil Friday, Jock Clear revealed that from next season he will be teaming up with another driver many believe is a world champion in the making, Charles Leclerc.
"It's no secret that with a change of driver line-up, we, as a team, are just going to cut our cloth accordingly, as we say in English, so I'm part of the team, I've recently made a longer term commitment to the team, and as such, I will use my skill-set wherever we feel that's best," he replied, when asked about speculation linking him with the Monegasque driver.
"I have a lot of experience with young drivers," he continued, "and a lot of experience with experienced drivers as well so with Charles coming in, I will help in any way I can to make his life easier, to ease some of the pressure and to make sure that we get the best out of Charles and out of the team as a whole over the next few years."
Pushed a little harder however – like politicians, it is almost impossible to get a straight yes or no from people in F1 – he admitted: "It's not all finalized at the moment but at the moment yes, I will certainly have a strong influence on his side of the garage and whether that is the job title or not we'll finally decide upon but certainly I will be taking a closer attention to him than maybe I would have done on either of the individuals we've had – either Kimi or Seb – up to now."
Asked how excited he and the team was to be working with the youngster, he said: Obviously we're very excited. "We've known Charles for a while now. We've had a relationship with him over a few years, from his days in the Academy so he's not an unknown entity for us, we're not going into this completely blind and clearly in his first year in F1 he's showed some great potential, he's had some great races so I think everybody is excited about the prospect, everybody knows what kind of pressure he will come under, that racing at the very sharp end is going to be a very different prospect for him, but that's a challenge for us as well.
"One of the comments that many people made was 'is he ready?' Well, we have to be ready as well, Ferrari have to be ready to take this step. It is a brave step that Ferrari has made and we're all pleased about the fact that we're willing to make that step but we have to be ready to give him the opportunity and support him in the right way and hopefully he'll go on to great things and I think the relationship with Seb will be important. We need to manage that very positively and make sure the team as a whole grows, not just on Charles's side and not just on Seb's side."