ISM Raceway announces sellout for Monster Energy NASCAR Cup Series race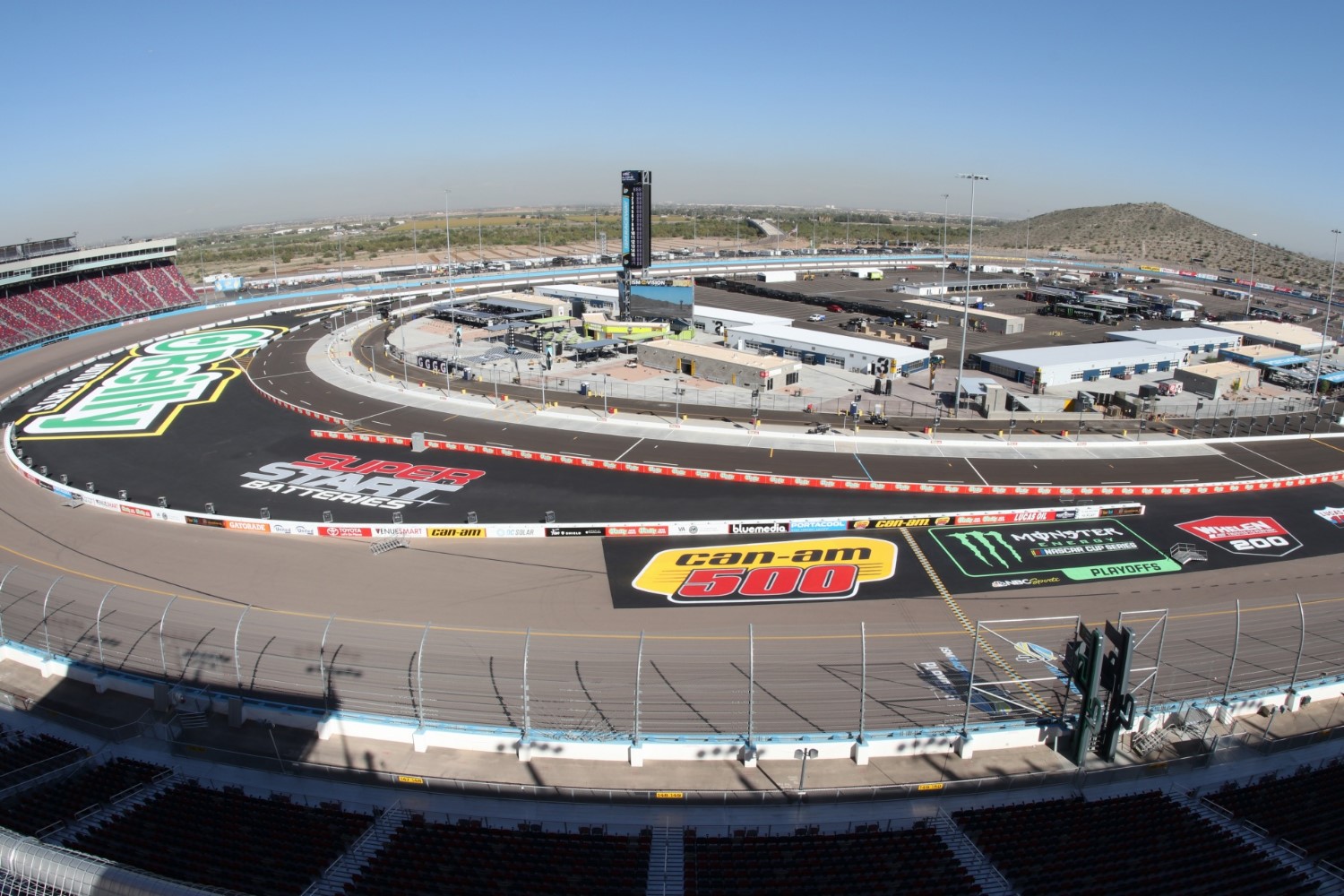 New track configuration
ISM Raceway announced today that grandstand seats are sold out for the Can-Am 500 Monster Energy NASCAR Cup Series semifinal playoff race on Sunday, Nov. 11. The grandstand sell-out follows the earlier sellouts of all 54 hospitality suites for the Can-Am 500 and all reserved camping for the entire weekend.
"We're thrilled that NASCAR fans have chosen the new ISM Raceway and the Can-Am 500 as a must-see event," said Julie Giese, President of ISM Raceway. "This is an exciting time for us as we unveil the recently completed $178 million modernization project and we can't wait to showcase it to a full house during Sunday's semifinal race."
Race fans wishing to attend the Can-Am 500 can still purchase standing room only tickets for the event. Standing room only tickets include admission into the gates as well as access into the all-new Infield, allowing unparalleled access to Monster Energy NASCAR Cup Series garages, Gatorade Victory Lane, driver appearances, O'Reilly Auto Parts Pre-Race Party and exclusive Infield food and beverage options.
Standing room only tickets are $139 for adults and $109 for children 17 and under, and can be purchased online at ISMRaceway.com, by phone at 1-866-408-RACE (7223) or in person at the ISM Raceway ticket office. General admission hillside only tickets are also available for $40.