Latest F1 news in brief – Friday
Jackie Stewart exposed as an airbag

Marko says Stewart claims about Vettel 'nonsense'

Ricciardo plays down Mexico frustration
GPDA to discuss F1 future in Brazil
Smedley exit won't hurt Williams – Sirotkin
Abu Dhabi return for Lauda 'unlikely' – Hamilton
Verstappen not excited about Dutch GP yet
'No excuses' as Marko targets 2019 title
2019 McLaren to be 'much better' – Alonso
Bratches warns Silverstone they can lose F1 date
F1 Teams To Utilize Police Escorts For Brazilian Grand Prix
Hamilton threatens to quit F1 over proposed expansion plans
Forecast improves for Brazil
Marko says Stewart claims about Vettel 'nonsense'
(GMM) Dr Helmut Marko has hit out at F1 legend Sir Jackie Stewart for comments made about Sebastian Vettel.
Stewart suggested that Vettel's title loss this year, as a result of driver errors, indicates the Ferrari driver is past his prime.
"Vettel's mistakes were not about mental weakness," Marko, the Red Bull driver manager who discovered the German, told Auto Bild.
"It was bad lack. In all of those duels, the other driver could easily have been the one who spun.
"To claim that he is past his zenith at the age of 30 is just nonsense," Marko said.
"A four time world champion doesn't forget how to drive. Seb will come back for sure.
"It's like Max Verstappen, who was criticized early this season and came back stronger than ever," he added.
Ricciardo plays down Mexico frustration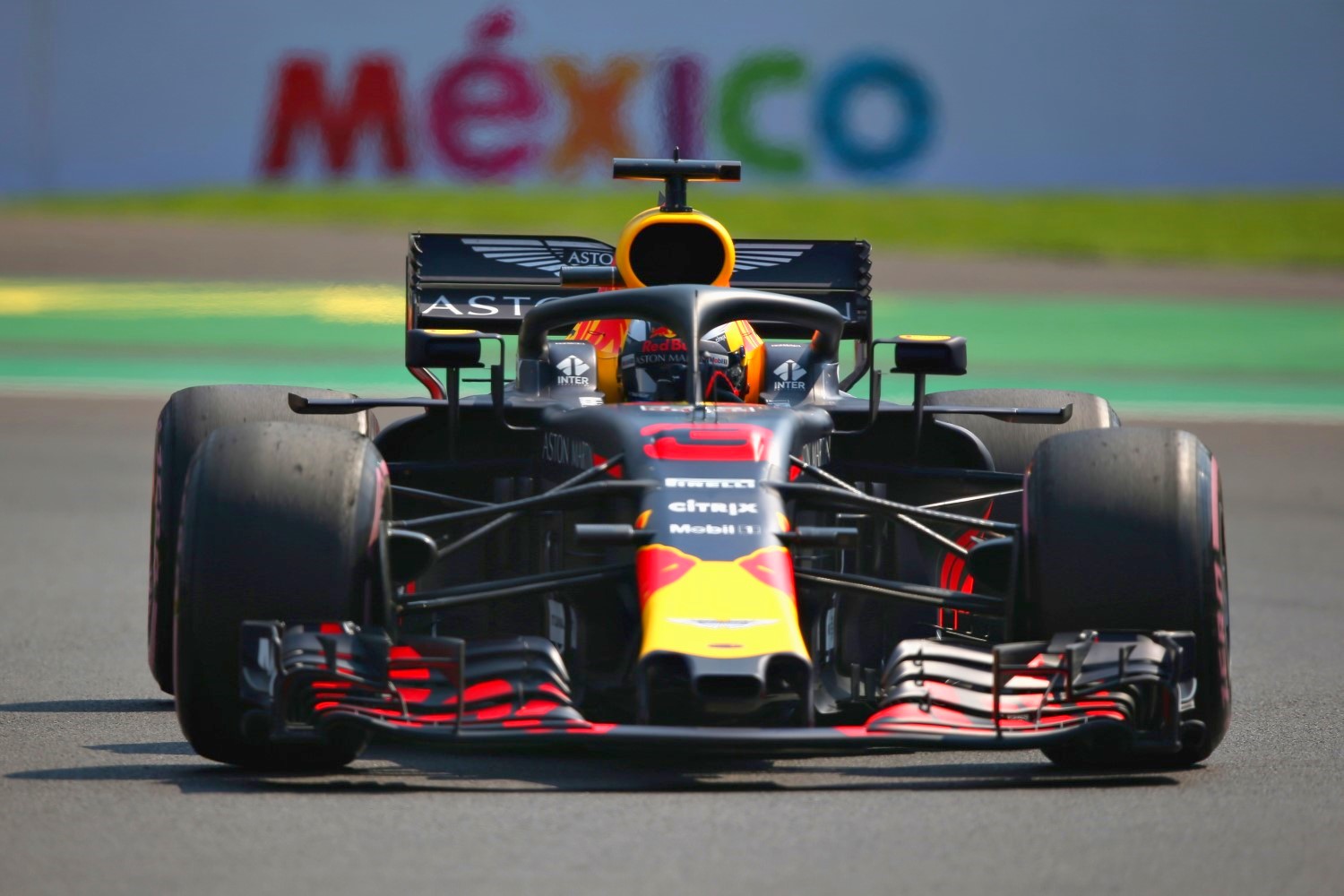 Daniel Ricciardo in Mexico
(GMM) Daniel Ricciardo has played down the frustration he expressed after the recent Mexican grand prix.
The Red Bull driver says 2018 has been tough mentally, but he was surprised his outburst after retiring in Mexico was taken so seriously.
"Honestly, I was more frustrated after Austin," Australian Ricciardo, who is switching to Renault for 2019, said in Brazil.
"I invited my six closest friends to both races — they flew halfway around the world and I retired twice. That felt bad," he said.
"But I watched a baseball game at the hotel on Sunday night in Mexico and went to dinner with my buddies. The week after that we were in LA. So I was fine again."
Ricciardo therefore doesn't buy into any conspiracy theories about Red Bull having deliberately shut him out.
"It's just bad luck," he said.
"Last year it was just evenly distributed at least. Now it's all on me for some reason. But the boys still like me. That can't be it."
Ricciardo also said he was not offended by Jos Verstappen's claim that son Max was fueled by anger to beat him in Mexico.
"I get why he was upset," he said.
Max Verstappen said in Brazil: "I shouldn't say it but I could have hurt someone if they had said something wrong. I was that pissed off."
GPDA to discuss F1 future in Brazil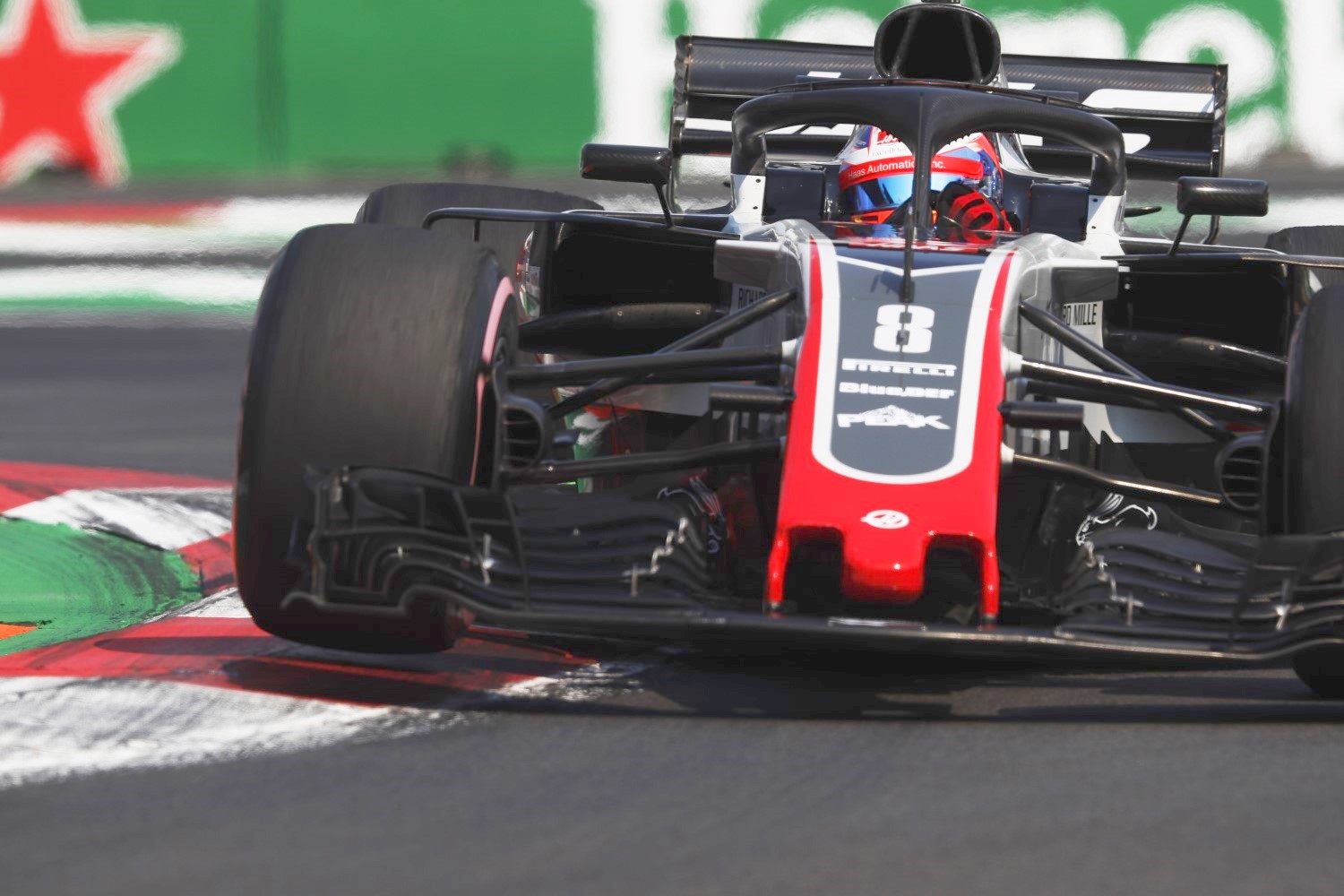 Romain Grosjean
(GMM) The Grand Prix Drivers' Association will get together in Brazil.
According to France's Auto Hebdo, the meeting is a reaction to the drivers' concerns about F1, including fuel saving, the Pirelli tires, and other aspects of the 'show'.
"We have a meeting after the drivers briefing with all members of the GPDA and we will discuss the future of F1," said Romain Grosjean, one of the directors.
"In my opinion, the sport is not at the level it should be. We have an agenda of points to discuss and it would be nice to leave the meeting with some ideas to pass on," the Frenchman added.
Pierre Gasly thinks the thing that would help F1 the most is better Pirelli tires.
"At the moment, you do three corners behind another car and you start to slide," he said.
"After that it's a snowball effect. The temperatures keep rising and you're cooked. As drivers, we should probably be more vocal about the topics that will shape the future of the sport," said Gasly.
Smedley exit won't hurt Williams – Sirotkin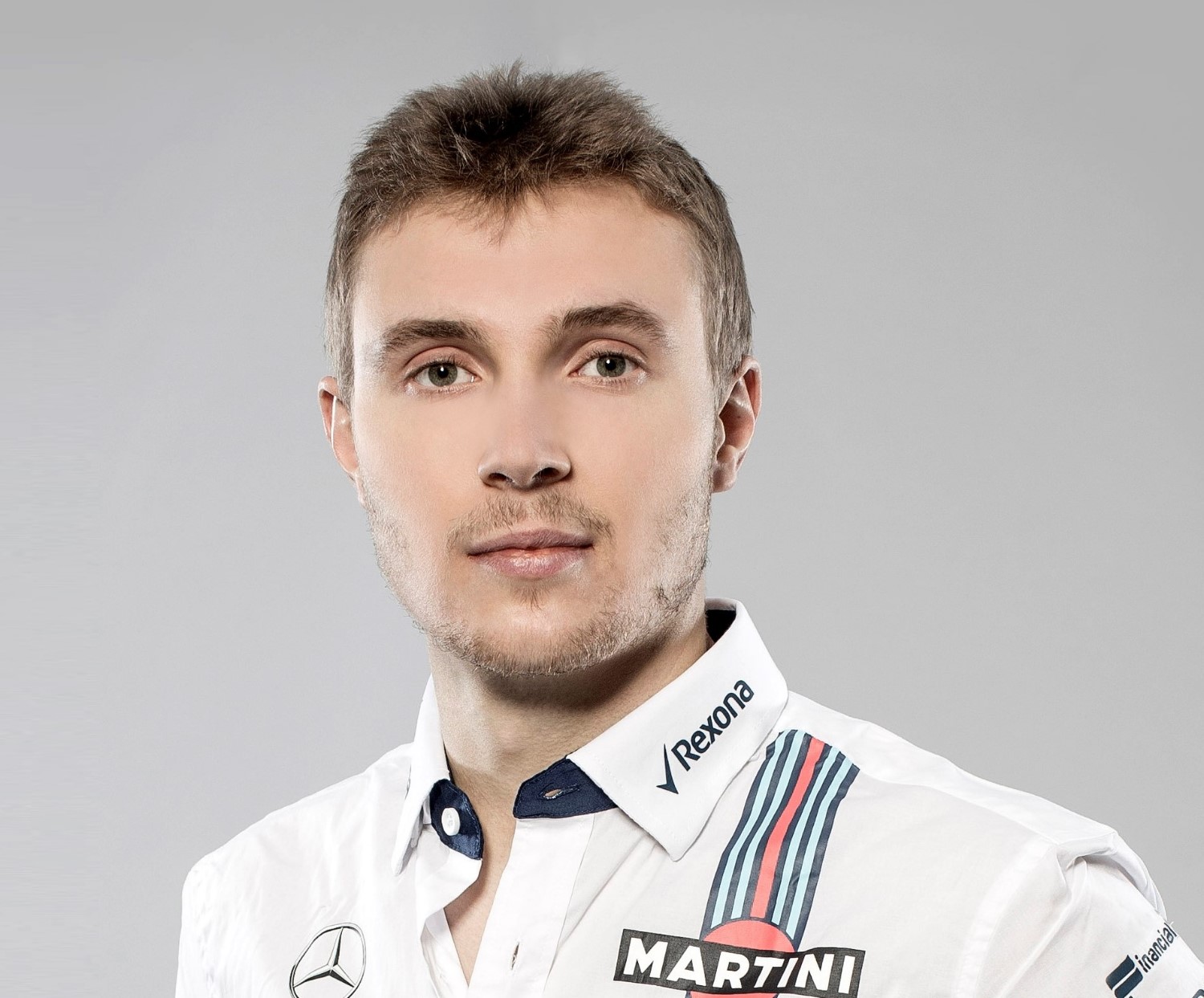 Sergey Sirotkin
(GMM) The departure of Robert Smedley will not overly hurt Williams.
That is the view of Sergey Sirotkin, the British team's Russian driver who says he is not sure if he is staying for 2019.
"I think every driver will always say he deserves another year," he said in Brazil.
"Hopefully I will get some information soon."
Also in Brazil, Sirotkin's teammate Lance Stroll – who is heading to Force India – said 2018 with Williams has been "surviving rather than actually competing".
And that surviving could be even harder in 2019, especially with experienced senior engineer and manager Smedley deciding to quit.
"He is a great man and a leader of the team," Sirotkin said. "He played a big role in what was happening in Williams and I will miss working with him.
"I have talked after he announced his departure and I understand his decision. Sometimes in formula one these things are hard so I fully respect his decision and I wish him a good rest.
"But I do not think him leaving will lead to serious changes in the team," the Russian insisted.
Abu Dhabi return for Lauda 'unlikely' – Hamilton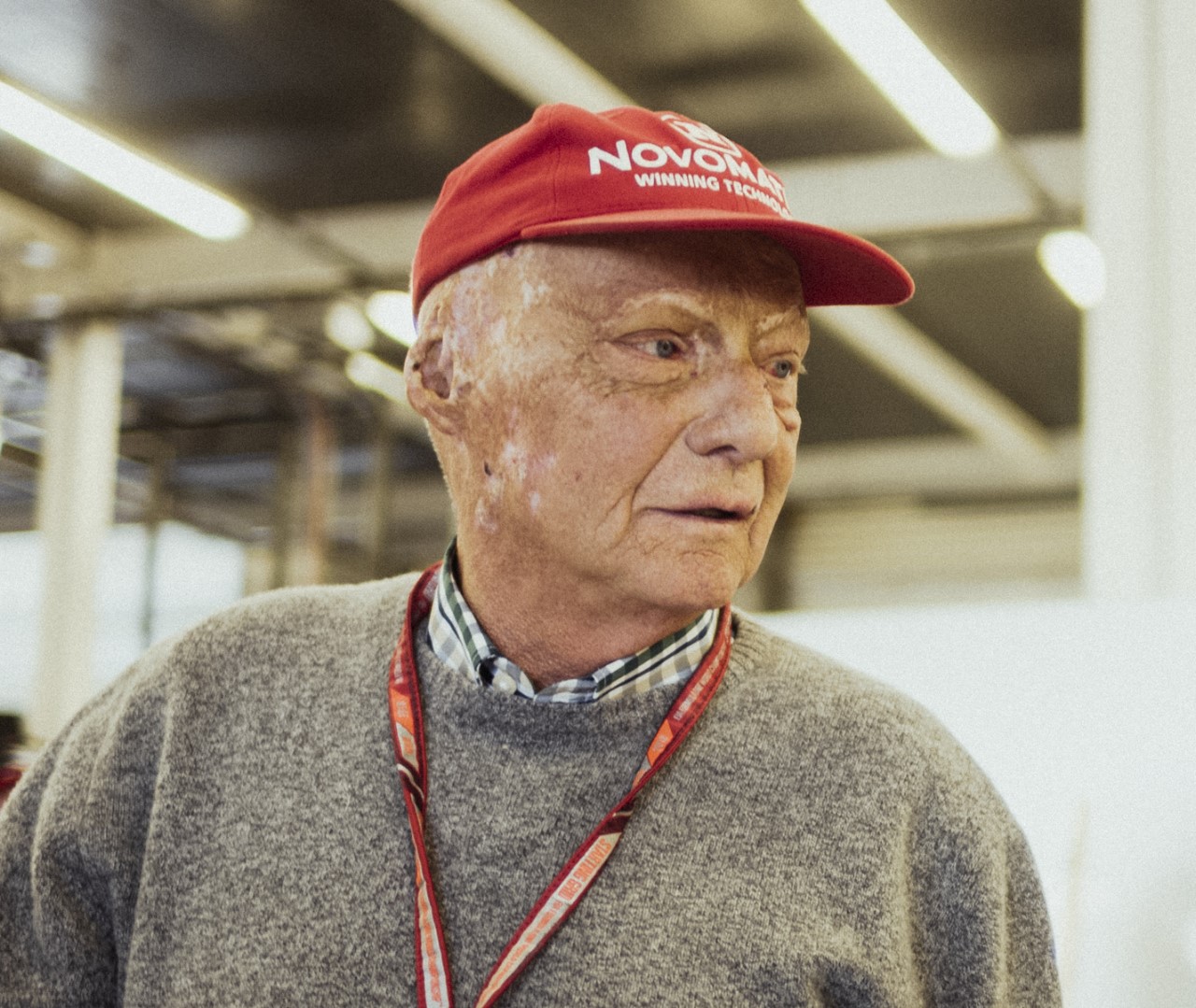 Niki Lauda
(GMM) Niki Lauda may need more time before he is ready to return to F1.
That is the view of Lewis Hamilton, after Bernie Ecclestone said F1 legend Lauda's "secret plan" is to be back from a long layoff in Abu Dhabi late this month.
According to Lauda's doctors, the Mercedes team chairman will eventually be able to return to the paddock with his new lung.
"We expect that he will have a nearly normal quality of life," Dr Peter Jacsch said.
"He will certainly be able to fly and drive again."
But Hamilton thinks Abu Dhabi might be too soon for the 69-year-old.
"It would be great to see him back on his feet," the Mercedes driver said. "But I do not expect it and nobody else can.
"You don't just switch out a lung. He was very close to death. Niki has lost a lot of weight," Hamilton added in Brazil.
"For me it's unlikely that it happens," he said when told about Lauda's Abu Dhabi plans. "But it's Niki, and that's why it's possible."
Verstappen not excited about Dutch GP yet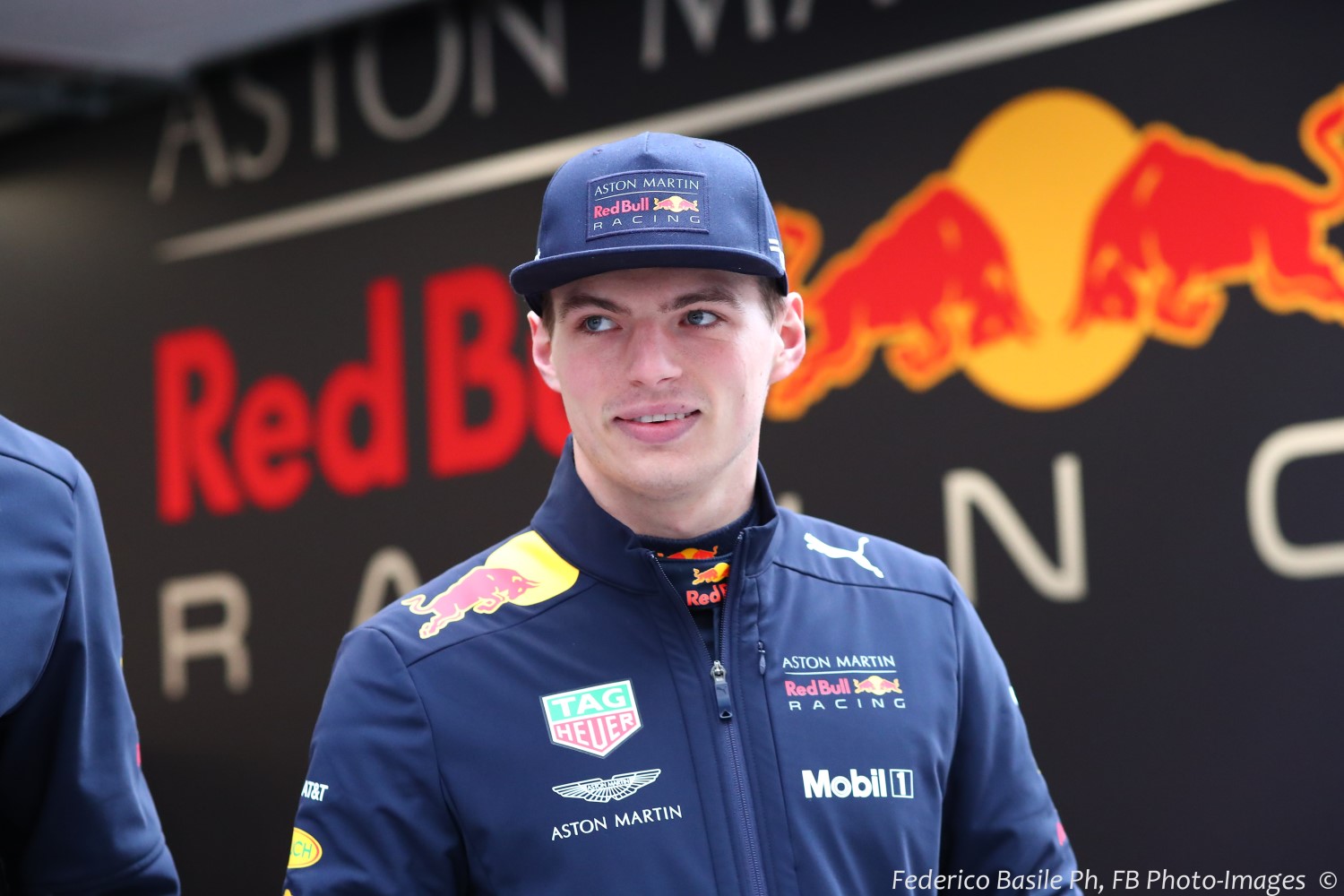 Max Verstappen
(GMM) Max Verstappen is not getting excited about reports the Netherlands could return to the F1 calendar.
It is reported that Zandvoort has been offered a potential place on the 2020 calendar by Liberty Media.
But Dutchman Verstappen said in Brazil: "There is nothing concrete yet.
"Of course it would be very nice if we get a race in the Netherlands. And ok, it's possible on that circuit. Great.
"But now the money has to come," the Red Bull driver told Algemeen Dagblad newspaper.
Verstappen was also asked about the new Vietnam grand prix for 2020.
"I hope it will be an interesting circuit, I can't really tell from the drawings. I'll have to drive it," he said.
One thing that caught his eye about the Hanoi layout is the long straights, which normally is a turn-off for a Red Bull driver.
"But I hope by then that we have so much power that the front wheels come off the ground," Verstappen laughed.
'No excuses' as Marko targets 2019 title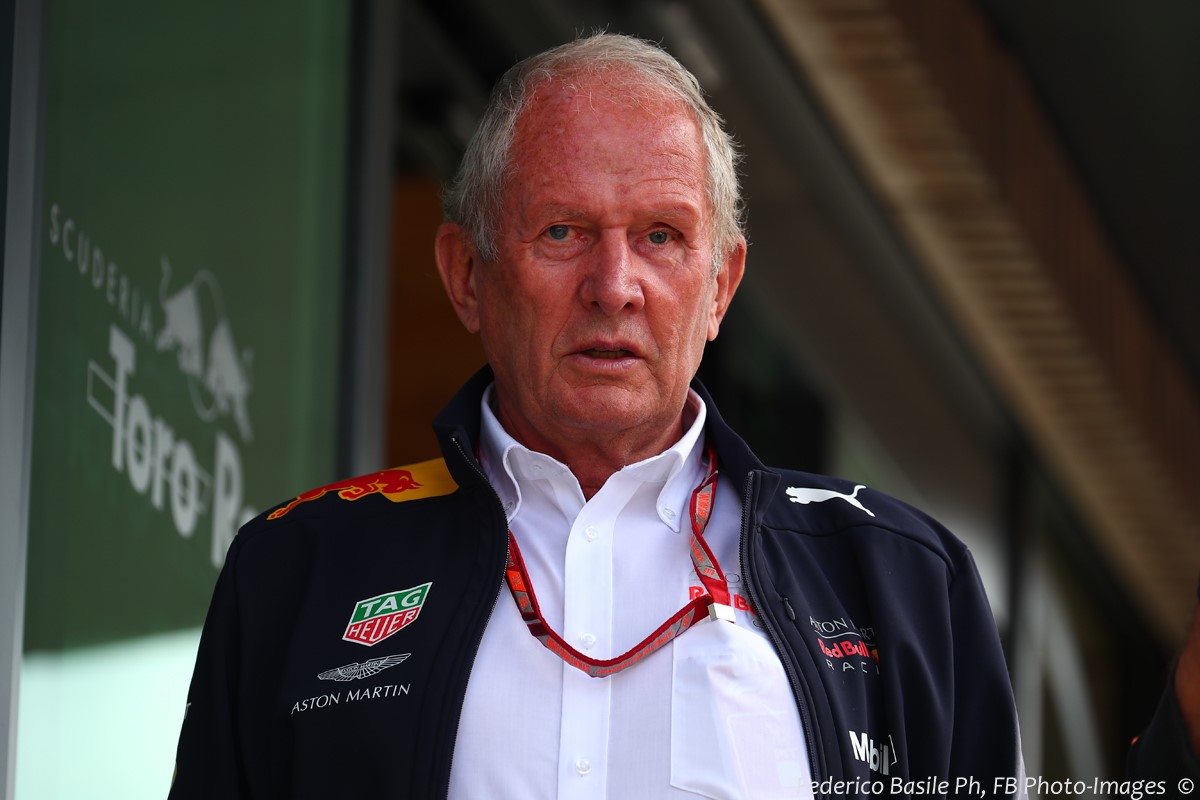 Dr. Helmut Marko
(GMM) Dr Helmut Marko has told Red Bull there are "no excuses" why the world championship cannot be the goal in 2019.
Actually, while optimistic, top driver Max Verstappen is also cautious.
"I don't think we will be the strongest at least early in the season, but we need to be as good as possible for when we are stronger later on," said the Dutchman.
The rhetoric from Dr Marko, a top Red Bull official, is different.
"We want to crown the youngest world champion in history," he said, referring to Verstappen. "I have told the team that there are no excuses."
Marko said Red Bull's 2019 engine partner, Honda, is "already ahead of Renault", the team's current supplier.
Giving that situation an even bigger boost is Toro Rosso, who are constantly taking engine penalties so that Honda can prepare for 2019.
"Toro Rosso are sacrificing their season for the big one in 2019," Marko is quoted by RTL. "That is our tactic to get the most out of next year."
2019 McLaren to be 'much better' – Alonso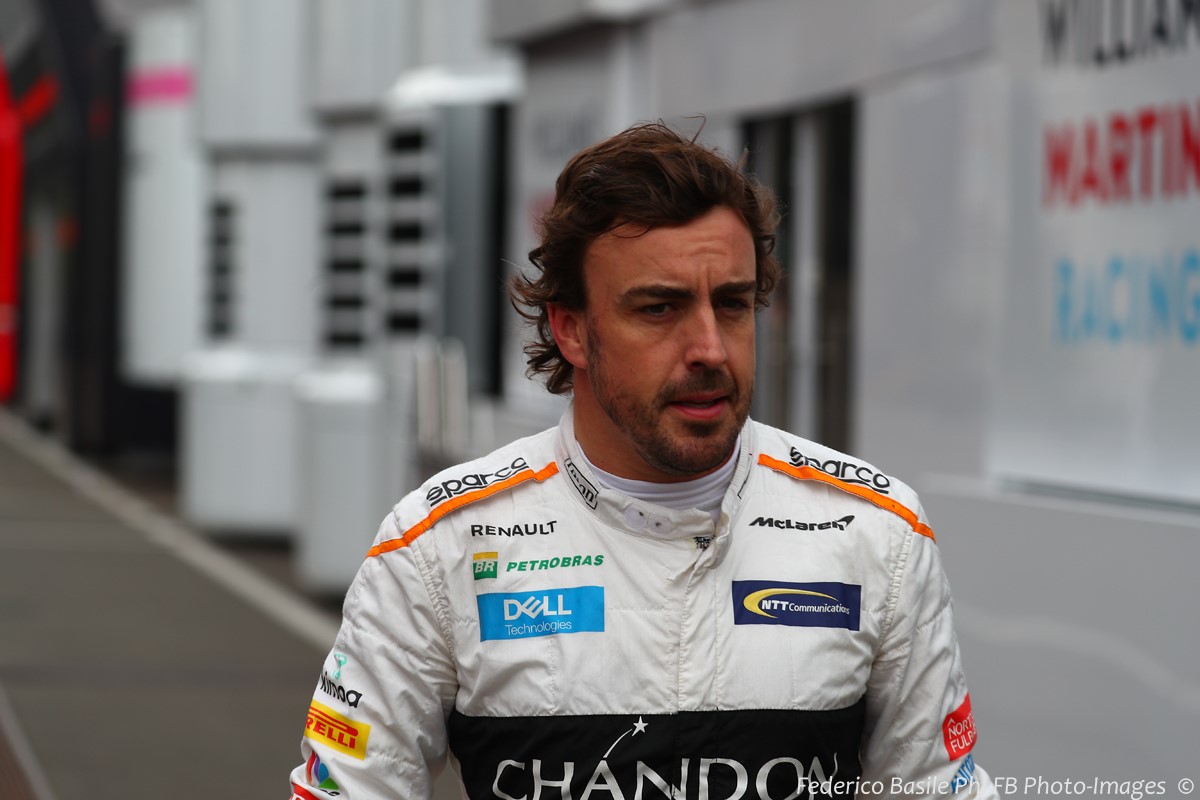 Will Alonso regret retiring?
(GMM) Fernando Alonso thinks McLaren will have a "much better" car in 2019.
After four bad seasons with the Woking team, the Spaniard is finally ending his long F1 career.
But he says that isn't because McLaren has no potential.
"Next year McLaren will have a much more competitive car," said Alonso, who is expected to tackle the Indy 500 and Le Mans in 2019 alongside other racing projects.
"Since July we have been testing parts for 2019 and recently the team has a reason to be optimistic. We have realized that we are moving in the right direction," he added.
"We know what the problems were. Last season we had a very efficient chassis and this year the car has been weaker but we know why. So I have no doubt the team will be in much better shape next year."
Bratches warns Silverstone they can lose F1 date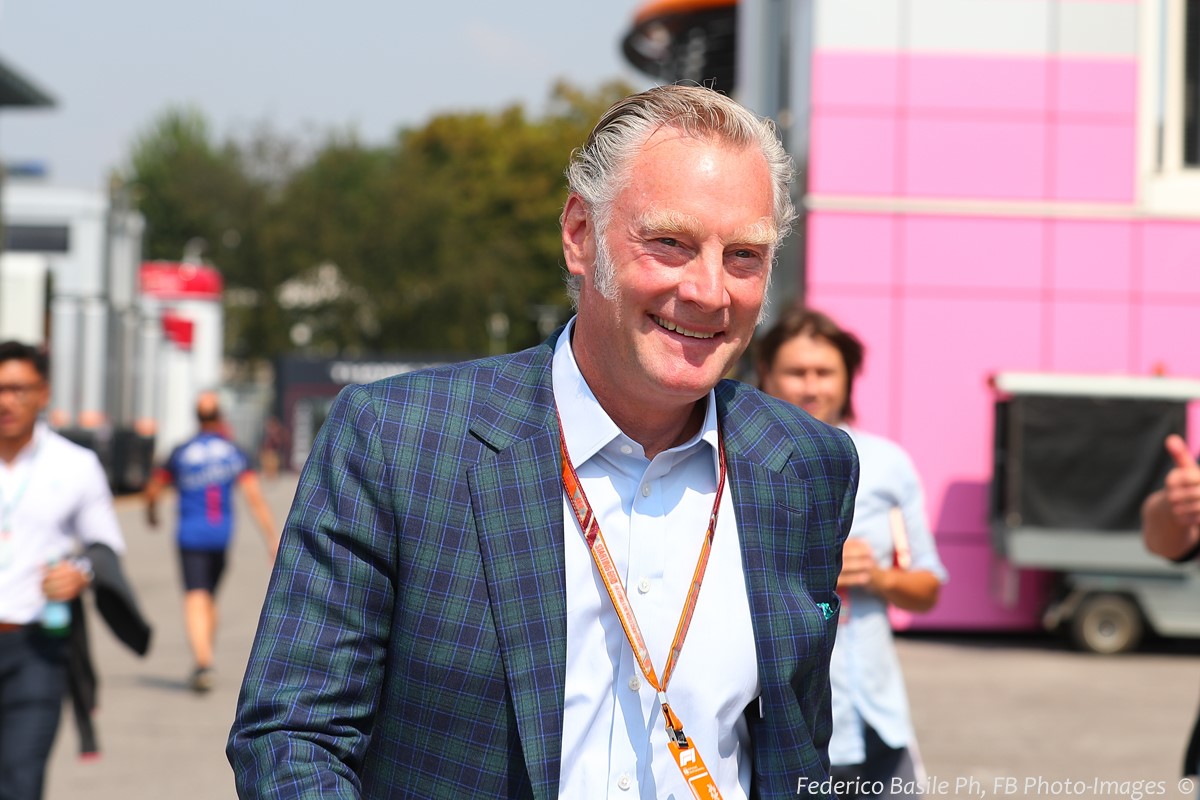 Sean Bratches
Formula 1 commercial chief Sean Bratches has warned Silverstone, and other long-standing circuits, that "nothing is immutable" in terms of the calendar, amid Vietnam's impending arrival.
It was confirmed on Wednesday that Formula 1 has signed a multi-year deal to hold a Vietnam Grand Prix on a 5.5km semi-permanent street circuit close to the city of Hanoi.
It is the first new confirmed event unveiled by Liberty Media since its takeover of Formula 1 in early 2017, though it released proposals to race in Miami, which are currently on hold.
Liberty has penned extensions with Japan, Belgium and Germany, though the latter's revised contract is only for 2019.
It means that long-standing events in Germany, Britain, Italy and Spain are without contracts for 2020.
The respective three-year deals with Italy (Monza) and Spain (Barcelona) expire after next season, with the previous contracts having been agreed under Liberty's predecessor CVC Capital Partners.
Silverstone, meanwhile, agreed a 17-year British Grand Prix contract in 2009, though had the ability to exercise a break clause mid-2017 that meant it would stop hosting duties after 2019.
It opted to trigger that clause, citing long-term financial concerns if it continued under the original contract, and there has not been any progress in reaching a new deal.
Bratches stressed the importance of retaining historic events but warned that iconic circuits cannot be guaranteed of their place on the calendar, and hinted that the British Grand Prix could move away from Silverstone post-2019.
"We want to preserve the heritage races, they are very important to Formula 1 and they are very important to fans," said Bratches.
"I'm talking about the Silverstones, the Spas, the Monzas of this world.
"Then we have a set of street races and hybrid street races, where we race in parks and on city streets, such as Melbourne, Montreal and Mexico City.
"The third segment features purpose-built facilities such as Shanghai, Austin, Texas and Bahrain."
When asked whether events in Britain or Italy could be moved to different locations, Bratches replied: "We're a 68-year-old entity and the nature of grand prix racing is that it is dynamic.
"Silverstone was the first grand prix, but we haven't raced at Silverstone all those 68 years. The race has been held at Brands Hatch and other venues.
"Nothing is immutable in this sport in terms of where we race.
"We do value certain races highly and we do what we can to preserve racing there, but we are a business.
"We are a public company and we have a lot of stakeholders and shareholders and we're trying to marry what's best for fans with running a successful business."
The British Grand Prix has been ever-present on the Formula 1 calendar, with Silverstone the permanent home since 1987.
Neither Brands Hatch nor Donington Park, which hosted the 1993 European Grand Prix and was in line to host F1 from 2010 until plans fell through, are at the required level, while occasional ideas to hold a race in London have never been fully developed.
F1 Teams To Utilize Police Escorts For Brazilian Grand Prix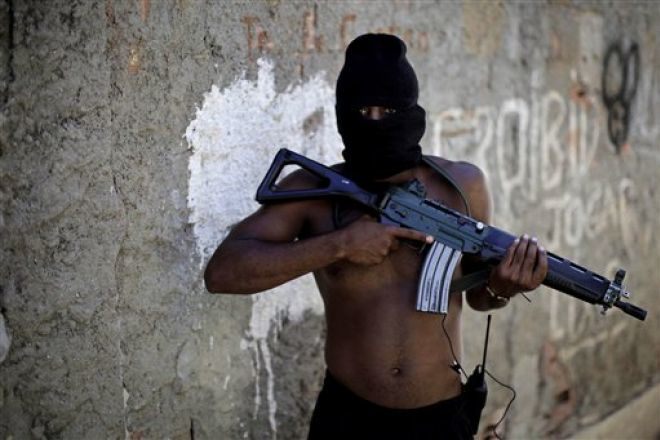 F1 drivers and teams at risk in Brazil
Formula 1 teams will employ police escorts at this week's Brazilian Grand Prix, according to the PA.
Staff from Mercedes F1 and Williams F1 — "both caught up in the multiple security incidents that overshadowed" last year's Sao Paulo race — as well as McLaren F1, are among those that are "set to rely on the support of local law enforcers" traveling to and from the Interlagos circuit. As well as using police protection, some of the teams will hire specialized drivers for the week "rather than regular staff driving as is the protocol for much of the season."
Red Bull F1 will also "liaise with a security contact" in São Paulo upon its arrival and departure at the circuit throughout the race weekend. F1's teams, the majority of which are based in the U.K., "have increased their own security" after Mercedes, Williams, tire supplier Pirelli and FIA "were all targeted by gun-wielding gangs last year."
A meeting attended by F1 officials, São Paulo authorities and FIA VP José Abed was staged in Brazil in September to "identify the areas and operational hours at biggest risk."
In response, the São Paulo State of Military Police committed to providing the teams with what one F1 source described as "strict" and "largely unprecedented" surveillance of the stretch of road that runs to and from the circuit and is "overlooked by nearby favelas" PA
Hamilton threatens to quit F1 over proposed expansion plans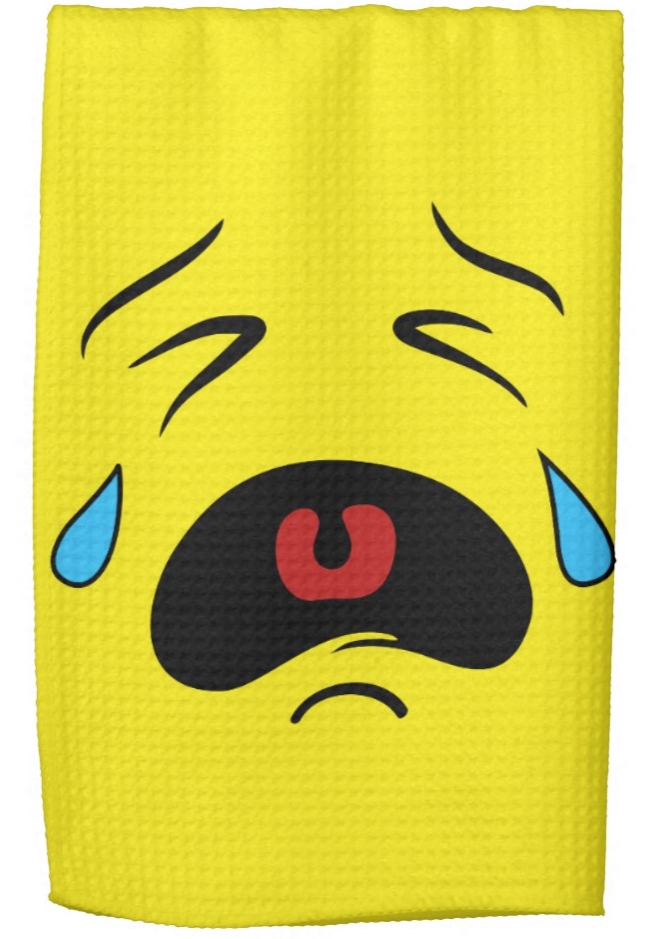 Get poor Louie a crying towel. Most people only get 2-4 weeks vacation a year. Poor Louie wants 12 despite being paid $50M a year. There are plenty of drivers willing to work that hard to make even $10M per year. Does Louie have any kids waiting for him at home? Nope. A wife? Nope.
Lewis Hamilton has threatened to walk away from Formula One if a plan to expand the season to 25 races is confirmed.
Next year's schedule remains at 21 Grands Prix, but will run into December for the first time in over 50 years.
A street race in Vietnam will be added in 2020 and Liberty Media , the American conglomerate that now runs F1, is keen to expand their portfolio in America by adding multiple races.
Hamilton, crowned world champion for a fifth time two weeks ago, said on the eve of the Grand Prix in Brazil: "I am not going to be here if it gets to 25 races, that's for sure.
"It already feels like we are on race number 25 this year, so I don't think more races is going to be a good thing.
"I am someone that really loves racing, but the season is long, it takes a big commitment from all of us, and it is a long time away from our families.
"The seasons are getting longer, and the off-time is getting shorter, so from a competitor's point of view the turnaround is short.
"You start preparing for next year as soon as the season is so done, so getting your mind tuned is very difficult." Irish Mirror
Forecast improves for Brazil
The track action will begin on Friday under cloudy skies but the chance of rain during either of the two practice sessions is low. The weather will remain on the slightly cool side for this race – around 23C, little more than it was on Thursday – but the mercury will climb over the weekend.
The cloud will be less thick on Saturday and the sun could break through ahead of the start of qualifying at 3pm. The knock-on affect of this could be a rise in track temperatures. As the afternoon turns into the evening the chance of rain will increase and there's a good chance of a substantial shower around this time. By race day, however, the weather will clear again.
Sunday is expected to be warmer again – up to 28C – with more sustained spells of sunshine up to and throughout the race. A characteristic Sao Paulo thunderstorm is expected to follow, but with the race due to start at 3:10pm local time, there is only an outside chance this could happen before the end of the race.