The Great Pocono Raceway Air Show Announced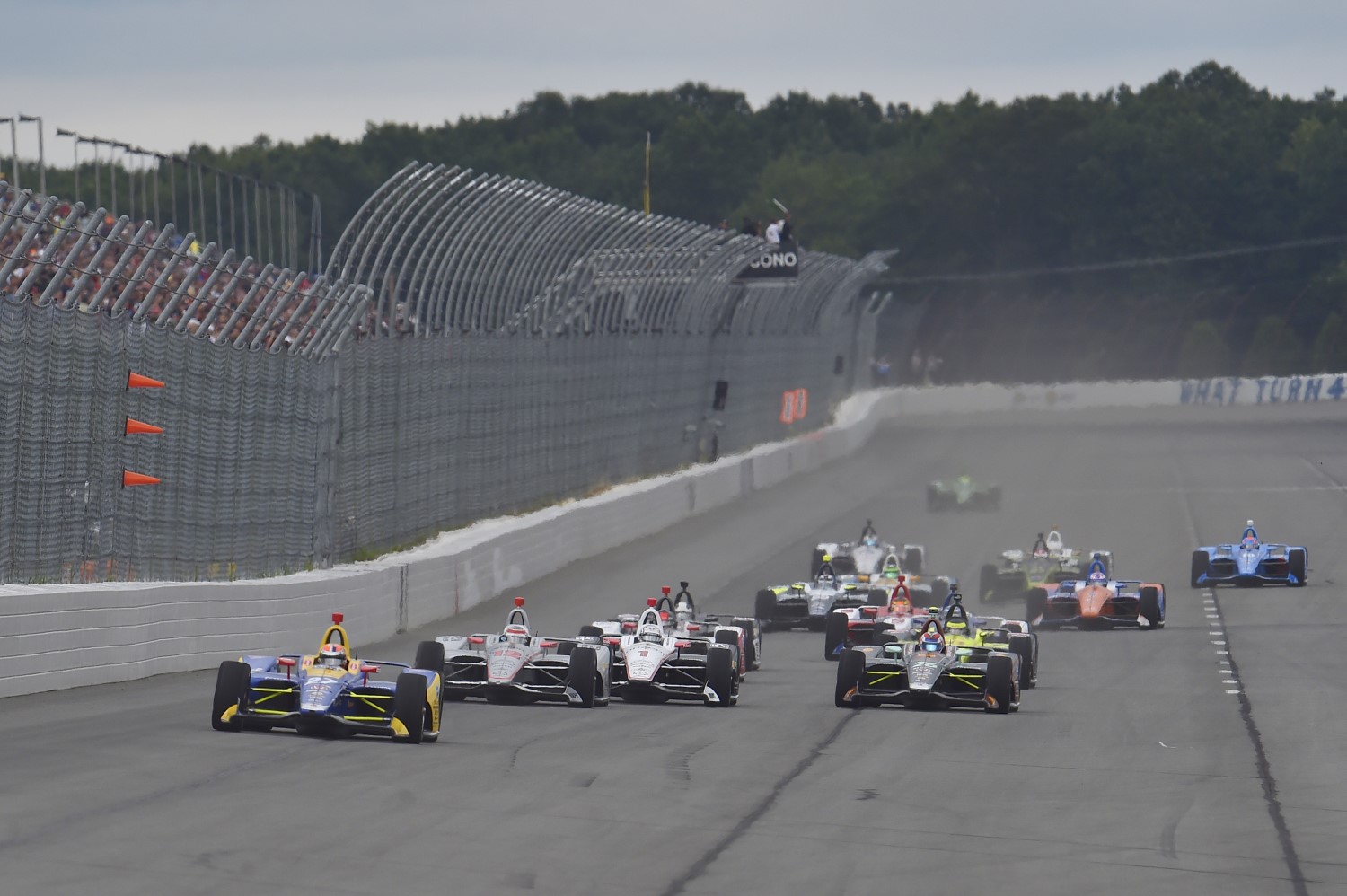 The Pocono IndyCar race is the week before. Too bad it was not a joint event given all the boring dead time there is during the IndyCar weekend. The air show could even provide the pre-race flyover
Pocono Raceway CEO Nick Igdalsky, President Ben May and the entire Mattioli family are proud to announce "The Great Pocono Raceway Air Show." The inaugural, family-friendly event will include two show dates taking place on Saturday, August 24 and Sunday, August 25, 2019. Tickets start at $15 for adults, $7.50 for ages seven through 12 and free for children ages six and under.
"'The Great Pocono Raceway Air Show' is a reimagining of your typical air show," said Ben May, Pocono Raceway's President. "Guests attending will witness amazing aerobatic performances coupled with a unique stadium atmosphere and an enhanced guest experience that no other air show has ever offered before. Several acts will be at eye level to those in the Grandstand. It does not matter if you are young or old, the Air Show will be one of the most memorable experiences of 2019."
Tickets, including the VIP Flight Club with complimentary food and beverages and highest-possible seats, for both Air Show dates are available at www.poconoairshow.com or by calling Pocono Raceway at 1-800-722-3929.
"The Great Pocono Raceway Air Show" will include approximately four hours of aerobatic entertainment and reenactments on both show dates. There will also be entertainment for all ages with multiple displays and vendors in Fan Fair, kid-friendly activities and play areas, helicopter rides, exotic car rides and more. Additional performers, reenactors, displays and entertainment will be announced leading up to next year's events.
The current list of performers, which will continue to grow, for the "The Great Pocono Raceway Air Show" will include…
Tora! Tora! Tora! – This historic recreation of the attack on Pearl Harbor will feature 61 pyrotechnic features, including an estimated 2,000 foot wall of fire finale and up to 12 aircraft. The aircraft will include a numerous Mitsubishi A6M "Zeros," Aichi D3A "Vals," a Nakajima B5N "Kates," and a Curtis P-40 "Warhawk."
GEICO Skytypers Air Show Team – This world-famous flight squadron features six vintage SNJ-2 WWII aircrafts performing precision flight maneuvers.
David Windmiller Air Shows – An aerial ballet featuring a Zivko Edge 540 as it performs tumbles, spins, cartwheels, torque rolls and soaring feats of precision, climbing 3,700 feet in the air per second.
Lewis & Clark Performance FLS Microjet – dubbed the "World's Smallest Jet," this aircraft will thrill the crowd with an aerial display showing the FLS Microjet's high performance and aerobatic capabilities.
Greg Koontz Airshows Xtreme Super Decathlon and the Alabama Boys – Two acts. The first will demonstrate the agility of an Xtreme Super Decathlon aircraft with a full set of loops, vertical rolls, snaps and tumbles, invented passes including the down low, in-the-dirt inverted ribbon cut finale. The second performance will include a 'stolen' 1946 Piper J-3 Club as it attempts to land on the back of a moving pickup truck.
Kevin Russo Airshows – Show includes a T-6, SNJ Harvard, performing multiple loops, barrel rolls, aileron rolls, eight-point rolls, 16-point rolls and more.
Dougherty Airshows – Spectators will enjoy watching a 230-horsepower Christen Eagle, based in Eastern Pennsylvania, perform torque rolls, tail slides and tumbles, as well as the thrill of a barnstorming era featuring a 1930 Great Lakes aircraft.
The 2019 event is under the planning and guidance of David Schultz Airshows LLC of Clearfield, Pa. Schultz Airshows has coordinated airshows and provided the Air Traffic Control and Announcing for over 500 events in their 25 year history all over North America and the Caribbean. Many of their events are well known in the region including airshows along the Atlantic City Beachfront, Joint Base McGuire-Dix-Lakehurst, Dover AFB, Binghamton, NY, and Wilkes-Barre/Scranton, Pa.
Note: All events, dates and times are subject to change without notice. Certain terms, conditions and fees may apply for ticket purchases.