2019 St. Pete GP tickets on sale tomorrow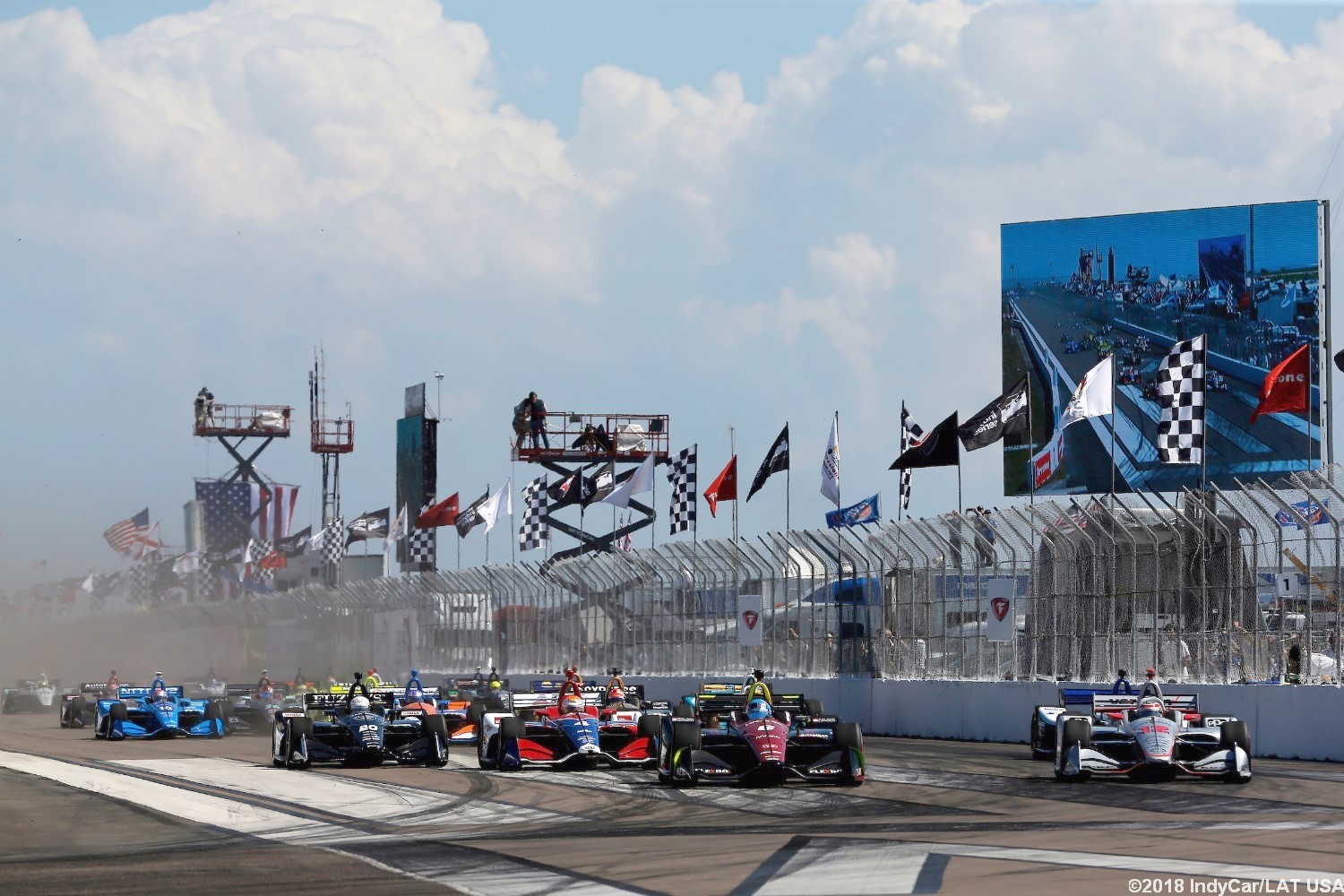 St. Pete GP
Public sales for three-day tickets to the 2019 Firestone Grand Prix of St. Petersburg begin tomorrow (Thursday, November 8) at 10 a.m. ET. Tickets may be purchased for the 15th annual event online at gpstpete.com or by calling 1-877-725-8849.
The three-day festival in downtown St. Petersburg opens the IndyCar Series season for the ninth straight year, March 8-10, 2019. Weekend general admission tickets are $55 for adults and a junior ticket for ages 12 and under is available for $30. 3-Day Grandstand seats start at $105 and $70 for juniors. Pit Access and Firestone Paddock Passes can also be purchased now. Single-day tickets will be released for sale closer to the event.
"The Firestone Grand Prix of St. Petersburg is a must do event during Florida's spring break season. The experience extends beyond the great racing on track. Get access to the locker room of motorsports with a paddock pass. Family friendly activities fill the SpeedZone, plus many unique food and merchandise vendors," said Kim Green, co-owner, chairman and CEO of Green Savoree Racing Promotions, organizers of the Firestone Grand Prix of St. Petersburg. "St. Pete is a world-class setting with absolutely terrific sightlines of the Tampa Bay, and the downtown remains open to experience its great restaurants and shopping. This is the ideal coastal destination for both the fans and drivers to get a new IndyCar season started."
With the purchase of a 3-Day Grandstand seat, a limited number of Champions Club passes are available for $75 each until November 22, 2018. As announced previously for 2019, Champions Club members will now get unprecedented access to attend the official IndyCar drivers meeting on race day. Additionally, it includes a complimentary Firestone Paddock Pass to see the Indy cars up close, plus access to the pre-race grid walk, a souvenir credential with lanyard, discounts on official event merchandise, an opportunity to win a two-seater Indy car ride on track, and other exclusive at-event experiences to be announced leading up to the 2019 event.
The complete racing and activities schedule will be released in early 2019. For additional ticket pricing, seating and event information, visit gpstpete.com.