Oversized Talladega Vehicle Tunnel Progress Report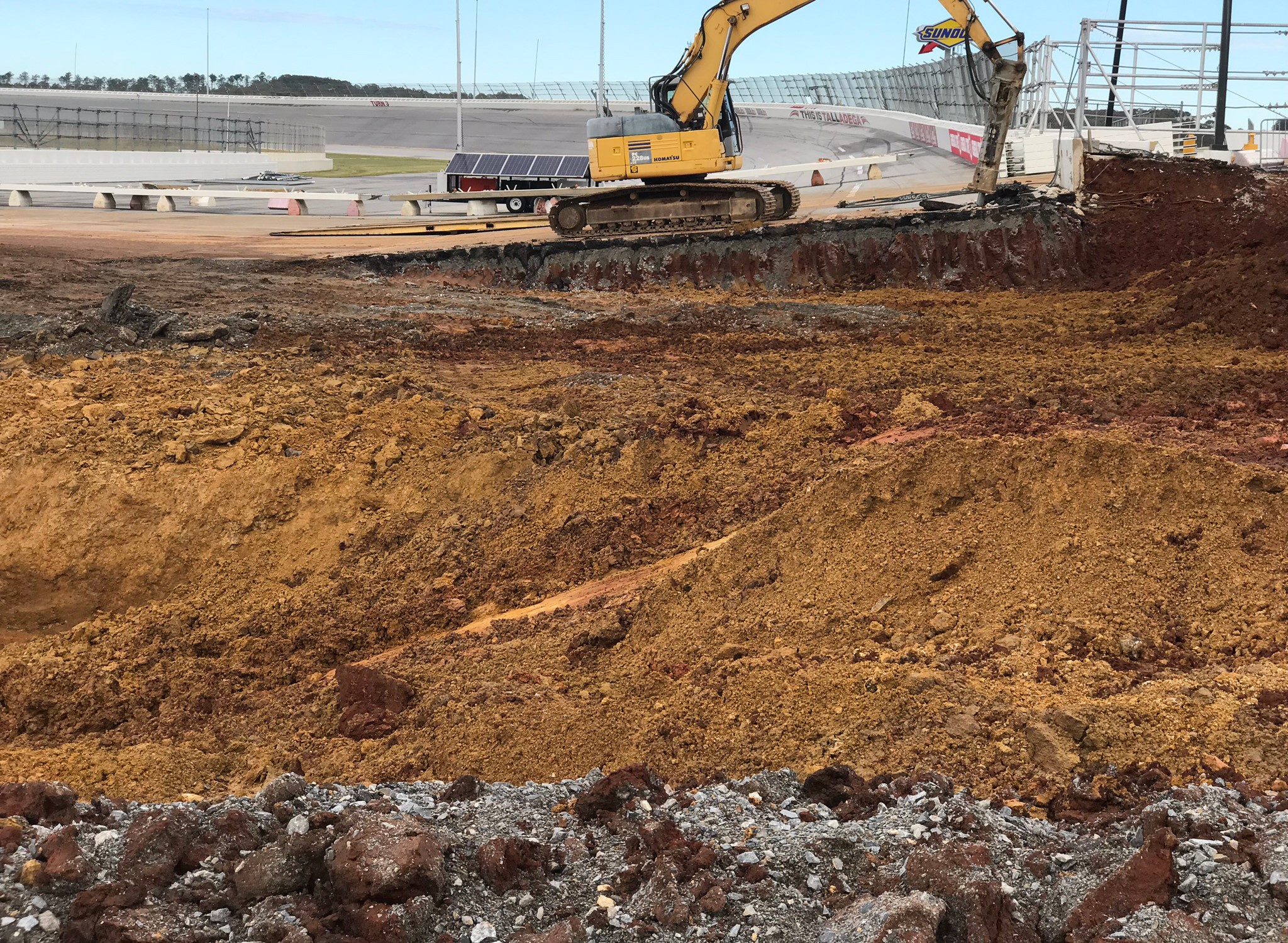 The digging continues
How things have changed in the two weeks since Talladega Superspeedway kicked off the official groundbreaking on Oct. 23, of its new Turn 3 Oversized Vehicle Tunnel, which was the launch of the Transformation Infield Project. Oxford, AL's Taylor Corporation, which is spearheading the construction effort, is full-speed ahead on the project, using heavy machinery to dig the pathway of the tunnel going into the infield near the entrance of Turn 3. Part of the track's asphalt has also been broken apart and removed near the current Gate 9 crossover.
The Oversized Vehicle Tunnel, which is scheduled for completion in time for the track's April 26-28, 2019 spring motorsports tripleheader weekend featuring the GEICO 500, is a feature of the approximately $50 million redevelopment endeavor of the Transformation Infield Project that is part of International Speedway Corporation's (Talladega's parent company) long-term capital allocation plan and reinvestment into its major motorsports complexes.
The new two-lane tunnel will be capable of allowing vehicles as large as race team haulers, fans' recreational vehicles as well as track tram vehicles (to take fans who have both infield admission and grandstand seating) to enter and exit the track simultaneously with ease. It will be open 24 hours during event weekends.
The culmination of Transformation will occur in October 2019 and will allow fans to be immersed into the sport of NASCAR with a one-of-a-kind Garage Fan Zone Experience, which will feature "up-close" access, interactive attractions and enhanced amenities for fans, sponsors, teams and stakeholders in the iconic Talladega infield.