Guy Cosmo, Patrick Byrne And Salih Yoluc Move To LMP2 For Asian Le Mans Series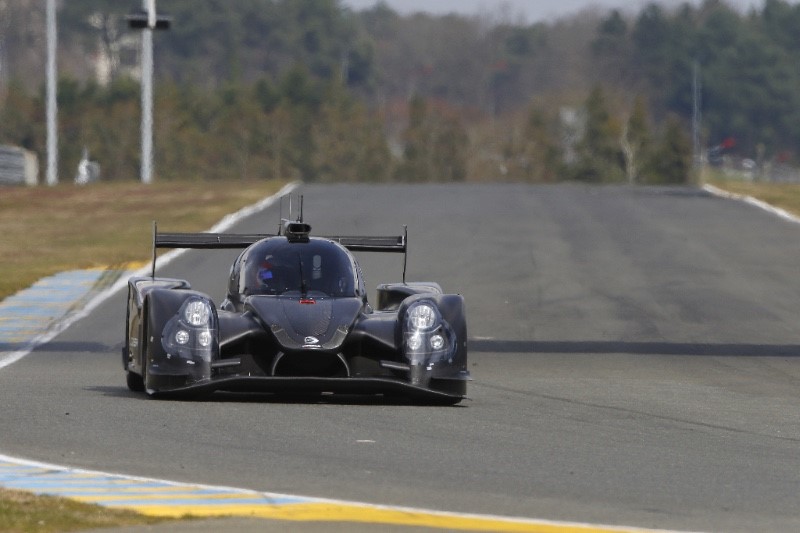 United Autosports LMP2 Ligier
United Autosports have confirmed that Guy Cosmo, Patrick Byrne and Salih Yoluc will move up to the LMP2 class for the team's debut in the Asian Le Mans Series.
Guy, Patrick and Salih were the first Asian Le Mans Series announcement for United Autosports, originally entering the LMP3 class, but the trio have now made plans along with the team, to step up to the LMP2 class.
The trio will be racing a Ligier JS P2, starting in Shanghai, China on 24-25 November. While Patrick and Salih are yet to drive the Ligier JS P2, Guy has previous experience racing LMP2 cars in the American Le Mans Series both in 2005/2006, when he won Rookie of the Year and in 2013 when he finished third in the American Le Mans Series driver championship.
The team have already announced that Paul Di Resta and Phil Hanson will compete in the team's other Ligier JS P2, while Jim McGuire, Matt Bell and Kay van Berlo will team up in the first Ligier JS P3. United Autosports' final driver line up for their LMP3 team will be announced soon.
The first round of the Asian Le Mans Series will begin on 24 November at Shanghai, China, before moving to Fuji, Buriram and finishing at Sepang.
Guy Cosmo, driver, United Autosports:
"I am so excited to be stepping up to LMP2 for the Asian Le Mans Series. LMP2 is where my heart truly lies so when the opportunity became available within our already confirmed plans for Asia with United it was hard not to encourage all involved to make the step up. After winning the LMP3 Championship with Patrick last year this is the perfect natural progression for us within the ACO family and continue our plan to one day compete in LMP2 at Le Mans. I can't thank our sponsors, partners and United Autosports enough for this opportunity."
Patrick Byrne, driver, United Autosports:
"Extremely excited would be an understatement. With last year's LMP3 championship behind us, I feel like the transition to LMP2 is the right move for us now. The Asian Le Mans Series has an exceptionally high level of competition in its ever-expanding field and we will be competing against many 24 Hours of Le Mans winners and championship drivers. Of course I am really looking forward to driving for United with Guy and Salih again. Being competitive among the LMP2 class will be difficult, both mentally and physically, but I believe we are a well-constructed new entry that is definitely up for the challenge."
Salih Yoluc, driver, United Autosports:
"I'm very happy to have the chance to drive a P2 car, it's always been a dream. I'm seriously considering about moving into P2's in the near future as a career move, so that'll be a great opportunity to see how I get on against some very good driver line ups. It will be a steep learning curve for me as the only prototype experience I have is in the LMP3 car I drove with Guy and Patrick in Abu Dhabi last December. This one will be on a whole other level. I'm really looking forward to it."
Zak Brown, Team Owner and Chairman, United Autosports:
"It's great that Patrick, Guy and Salih are moving up to the LMP2 class. Guy's previous experience in LMP2 will come in useful to the guys who are less experienced, but I'm sure they will all get on with it really well."
Richard Dean, Team Owner and Managing Director, United Autosports:
"Moving Guy, Patrick and Salih up to the LMP2 team made sense for us. As reigning LMP3 Champions they are perfectly placed to make the step up. Guy has experience racing in LMP2 so that will be helpful for Patrick and Salih. I'm looking forward to seeing how they get on."