Latest F1 news in brief – Tuesday
Ferrari Chief Executive Officer, Louis Camilleri (L) at Ferrari Mondiali, said no agreement on money with Liberty yet

'No progress' on budget cap – Camilleri

Famous name no guarantee for Schumacher – Sainz Jr.
Schumacher 'not as crazy as Max' – van Amersfoort
Hamilton not ruling out Ferrari move
Racing Point Force India eyes top 3 target in 2019 – Szafnauer
Vettel unsure on time left in F1
'No progress' on budget cap – Camilleri
(GMM) Liberty Media's proposed budget cap is no closer to being ready to implement.
That is the claim of Louis Camilleri, who earlier this year took over after the death of Ferrari president Sergio Marchionne.
F1 owner Liberty wants to improve the sport by limiting the huge budgets of the top teams.
"I think there has been progress made on the technical regulations for 2021," Camilleri told La Gazzetta dello Sport. "But if we talk about the economics and the introduction of budget restrictions, there is no progress at all.
"In my opinion, there is a sense in such a restriction, but as always, everything depends on the details.
"I think that in the end there will be an understanding, but so far there is not one," he added.
Meanwhile, Sebastian Vettel denied that Marchionne's death in July was the main reason why Ferrari did not manage to beat Mercedes to the title.
"To say it like that would be wrong," the German told Marca sports newspaper.
"Of course it had an effect, but the team also stayed together so it would be unfair to make a direct connection to the results.
"He was obviously a key part of the team, and if you lose the leader overnight, it's always difficult. But we're also a big team with a lot of departments that work completely independently," Vettel added.
Auto Bild reports that the earlier power struggle between team boss Maurizio Arrivabene and technical boss Mattia Binotto has been calmed.
But the publication said Fiat chairman John Elkann is recommending that a Niki Lauda or Helmut Marko-style figure be appointed in a key role to mediate between the two chiefs.
Red Bull's Marko told Bild am Sonntag newspaper: "If there is pressure, we know that it is often handled differently in Italy than it would be further north."
Famous name no guarantee for Schumacher – Sainz Jr.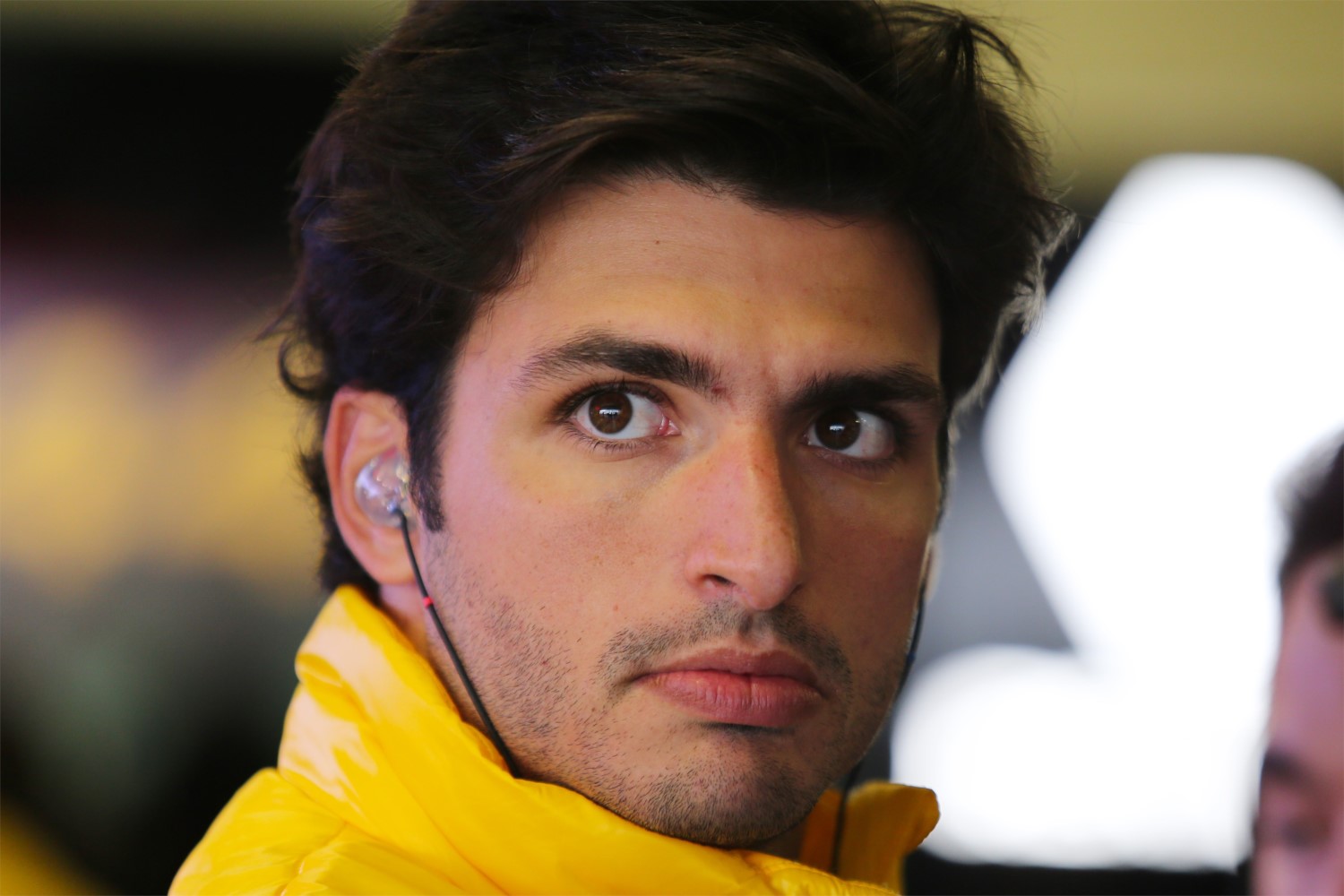 Sainz Jr.
(GMM) Mick Schumacher's famous surname is not a guarantee of success in formula one.
That is the view of Carlos Sainz Jr., who also has a famous motor racing surname.
Recently, Lewis Hamilton said he is "100 per cent" sure new European F3 champion Schumacher will follow his father Michael's footsteps into F1.
But Sainz, whose father is the rally legend Carlos Sainz, says a big surname is also a curse.
"At the beginning, the pressure is enormous. All the parents would have told their children in karting that to crush Mick Schumacher would be great," said the 2019 McLaren driver.
"The name Schumacher can open the doors, but if he doesn't win and the results do not come, he will never enter formula one," Sainz added.
Spaniard Sainz thinks a "generational change" is taking place in F1, with many young drivers finding their feet.
"Experience is very important, so it will be interesting to see the old foxes against the younger guys," he said.
"I'm very happy that guys like George Russell and Lando Norris have the opportunity to get into these cars. I am only 24 but in 2019 I will start my fifth season in F1. It's crazy," Sainz added.
Schumacher 'not as crazy as Max' – van Amersfoort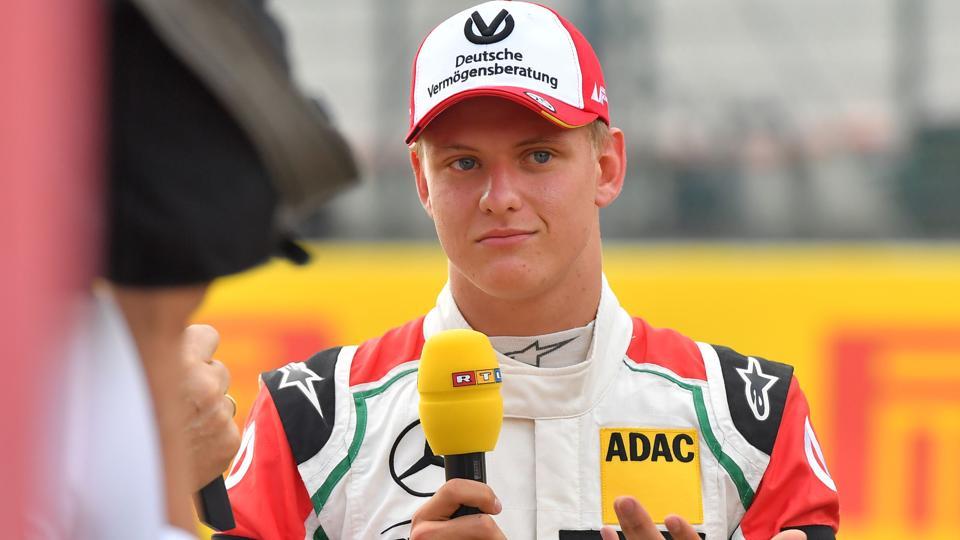 Mick Schumacher does not hit everything that moves and doesn't move
(GMM) Mick Schumacher has a more meticulous approach to motor racing than does Max Verstappen.
That is the claim of Frits van Amersfoort, who worked with both drivers in the junior categories.
Schumacher, the son of F1 legend Michael Schumacher, is now knocking on the door to formula one after winning the European F3 championship.
Van Amersfoort thinks he has what it takes.
"There are many racing drivers who believe they need to do everything their way," the Dutchman told Sport1.
"Mick has always shown that he wants to learn.
"Mick is a racing guy who works a lot — he's not as crazy as Max. Mick uses his head. His strength is that he wants to and does win races with his head," he added.
"He probably learned from his father that in racing you cannot just drive, you also have to work hard. That's why he is where he wants to be now."
Schumacher, 19, is tipped to step up to Formula 2 in 2019.
Hamilton not ruling out Ferrari move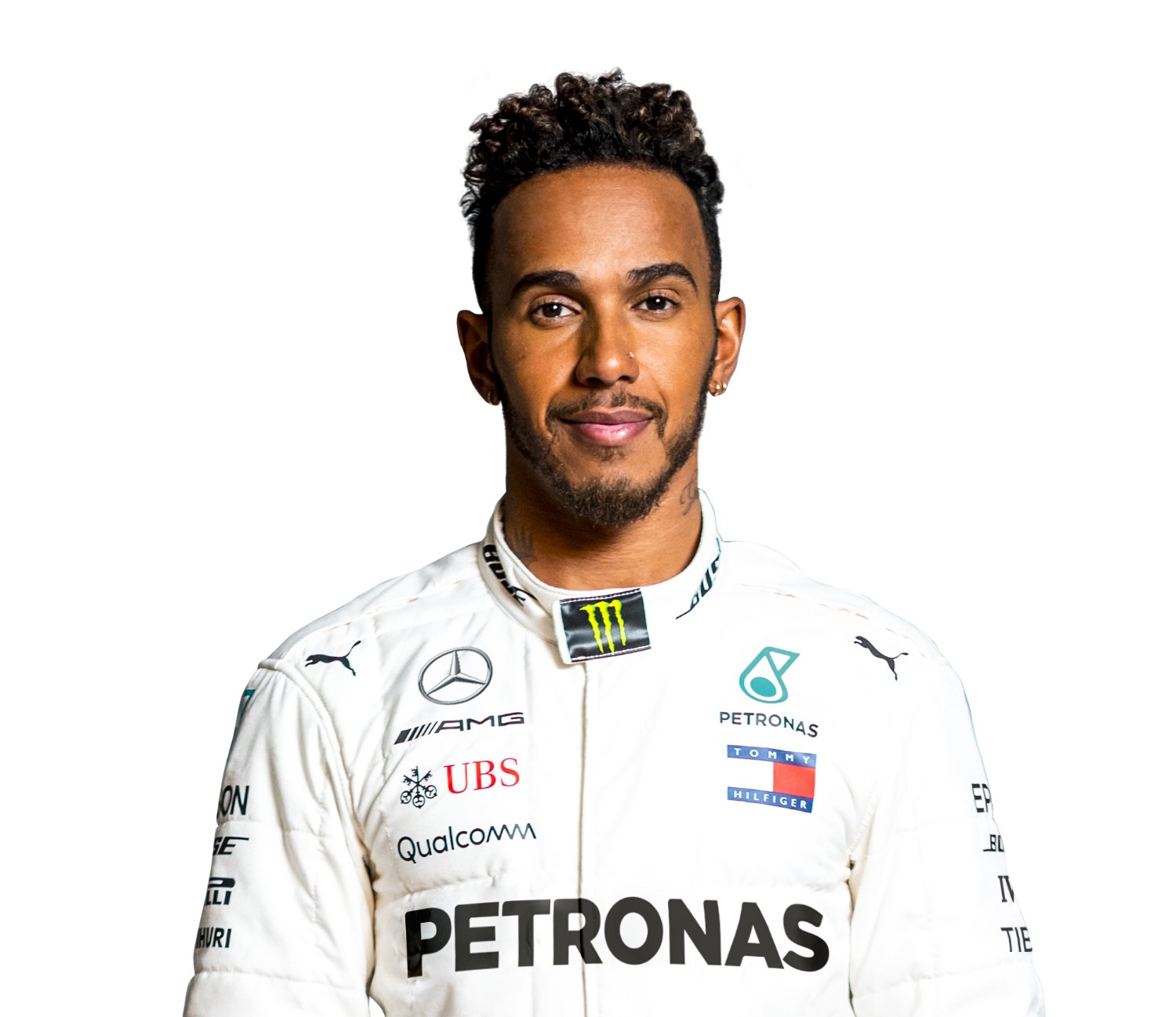 If Aldo Costa returns to Ferrari, you can bet Hamilton will sign immediately
(GMM) Lewis Hamilton is not ruling out a move to Ferrari someday.
The new five-time world champion said he is aiming to "get close" to beating Michael Schumacher and becoming the most successful F1 driver of all time.
And it could happen in red.
The Mercedes driver told Italy's Autosprint: "At the moment it's difficult to imagine being elsewhere.
"Mercedes is my family, I grew up with them. That was the case even with McLaren, but I knew that I wanted to change and show everyone that I could win with another team.
"I knew I could, but I wanted to prove it," Hamilton said. "At the moment I am not thinking about going to another team to win with them as well. But you can never say never."
Racing Point Force India eyes top 3 target in 2019 – Szafnauer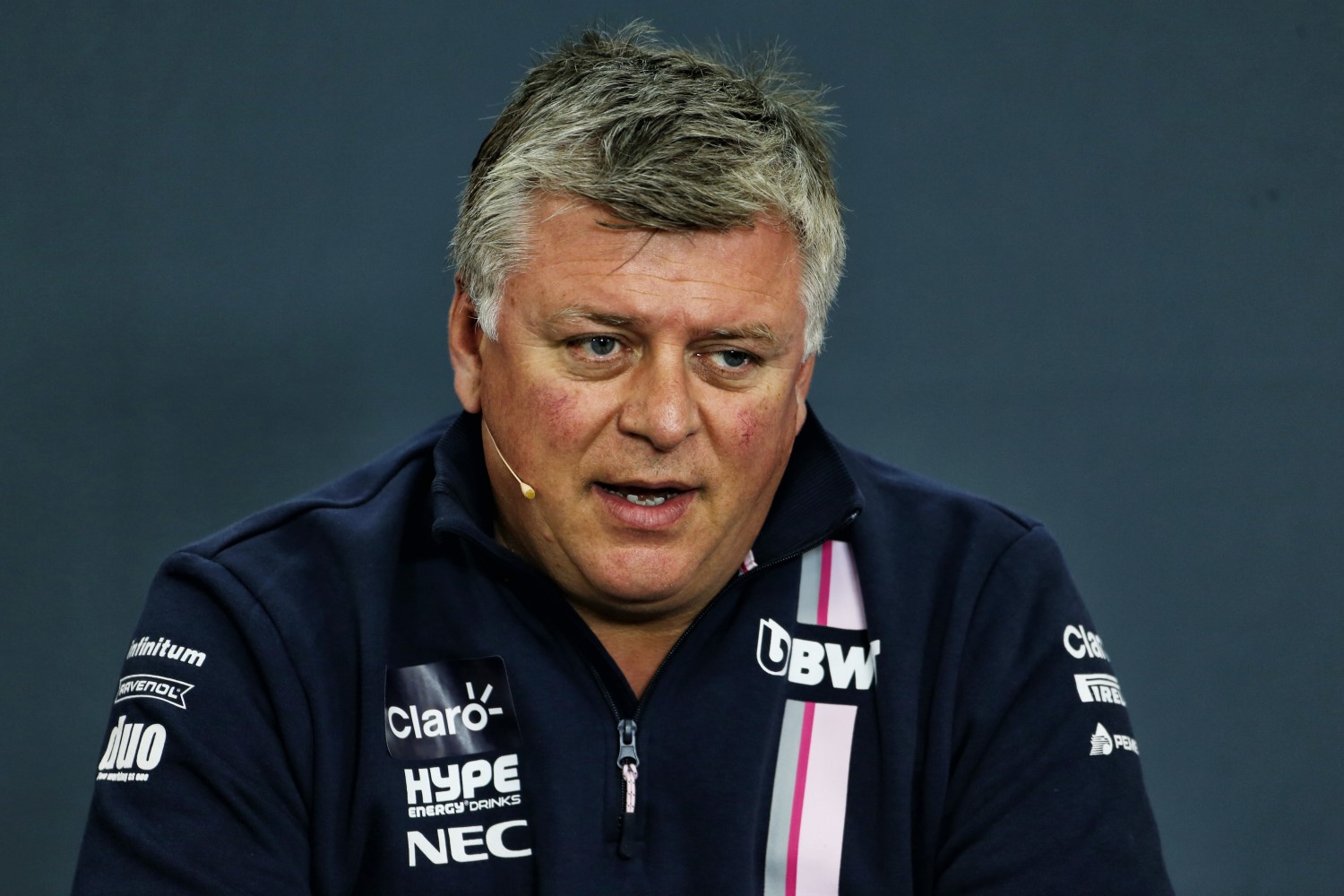 Otmar Szafnauer
(GMM) Racing Point Force India wants to break into the top three teams in formula one next year, according to its boss.
Actually, the Silverstone based team almost collapsed in 2018.
"Without Lawrence Stroll coming in, we would not have got to the race in August," team boss Otmar Szafnauer told Brazil's Globo.
He said he is only just getting to know the team's new billionaire owner.
"I've been in F1 for 20 years and we started talking six months ago. But I have realized we are both (North) Americans and have similar ways of looking at and reacting to things," said Szafnauer.
"He (Stroll) wants to accelerate the growth of the team to the maximum to reach the top three who are dominating."
Szafnauer said he is therefore busily restructuring the team, which may have a completely new name for 2019 and a new factory in the medium-term future.
"We want to fight for third place. I think we and Renault have a chance of getting closer to Ferrari and Mercedes in 2019," he insisted.
Vettel unsure on time left in F1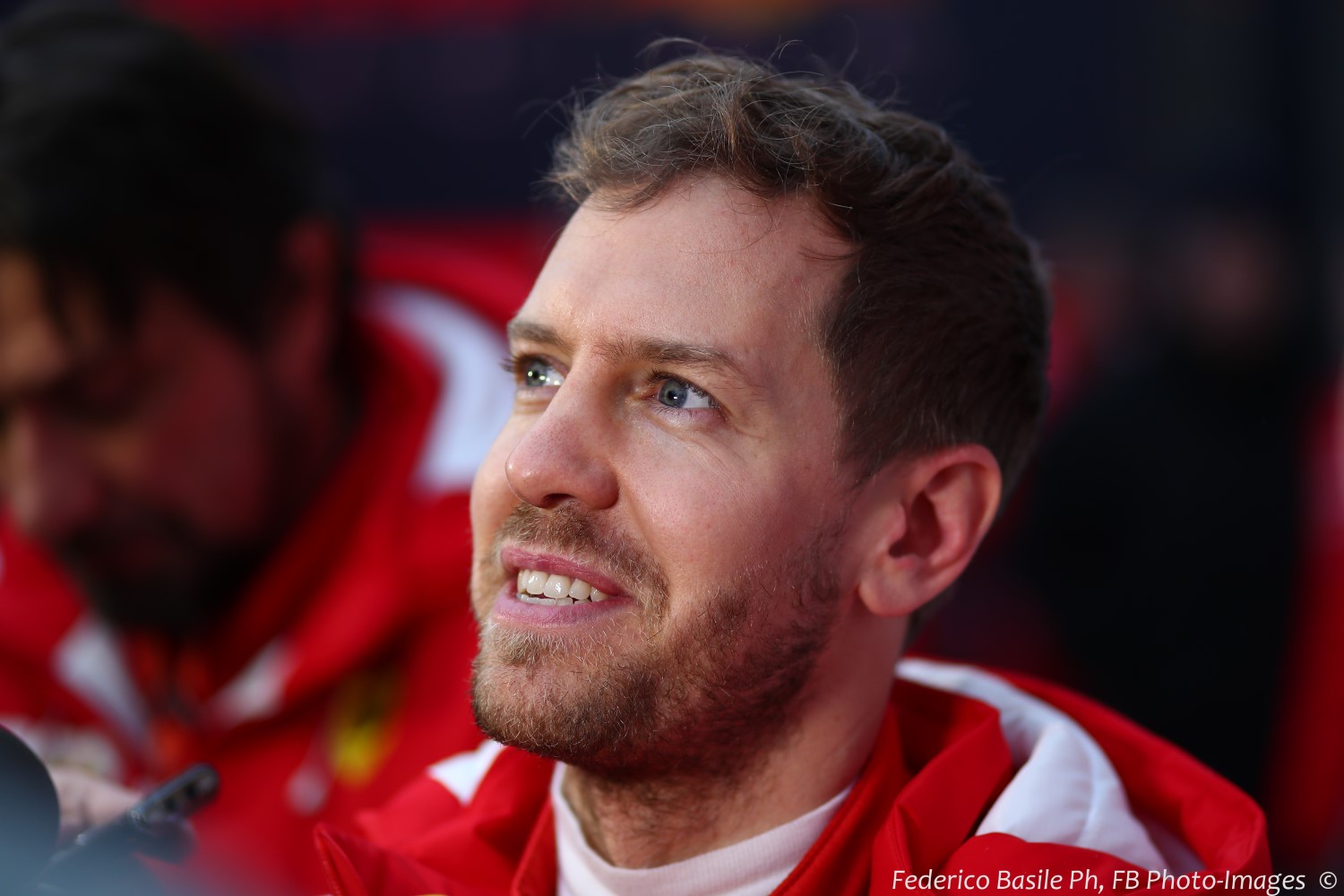 Vettel should have a few good years left
Sebastian Vettel has questioned how many years he has left in Formula 1 after doubting he will continue to race until he is the age of teammate Kimi Raikkonen.
Raikkonen will leave Ferrari for Sauber at the end of the season with someone at the other end of the experience scale, 21-year-old Charles Leclerc, going in the opposite direction and is set to keep racing into his 40s as a result.
Vettel, on the other hand, is 31 and having started in F1 when he was 19 years old and raced in more than 200 Grands Prix, he is skeptical as to whether he will still be going at Raikkonen's age.
"Well, it's another ten years from now to go as long as Kimi," Vettel told Autosport. "It is a long time. It's as long as I've been here, so now it's half time basically. I don't know.
"We're looking at 400 Grand Prix… in total. I don't know, you should never say never, but maybe not. I don't know.
"It depends, you know. If I win the next ten years with Ferrari, than yeah, why not?"