ON Semiconductor and Mercedes EQ Formula E Team will work jointly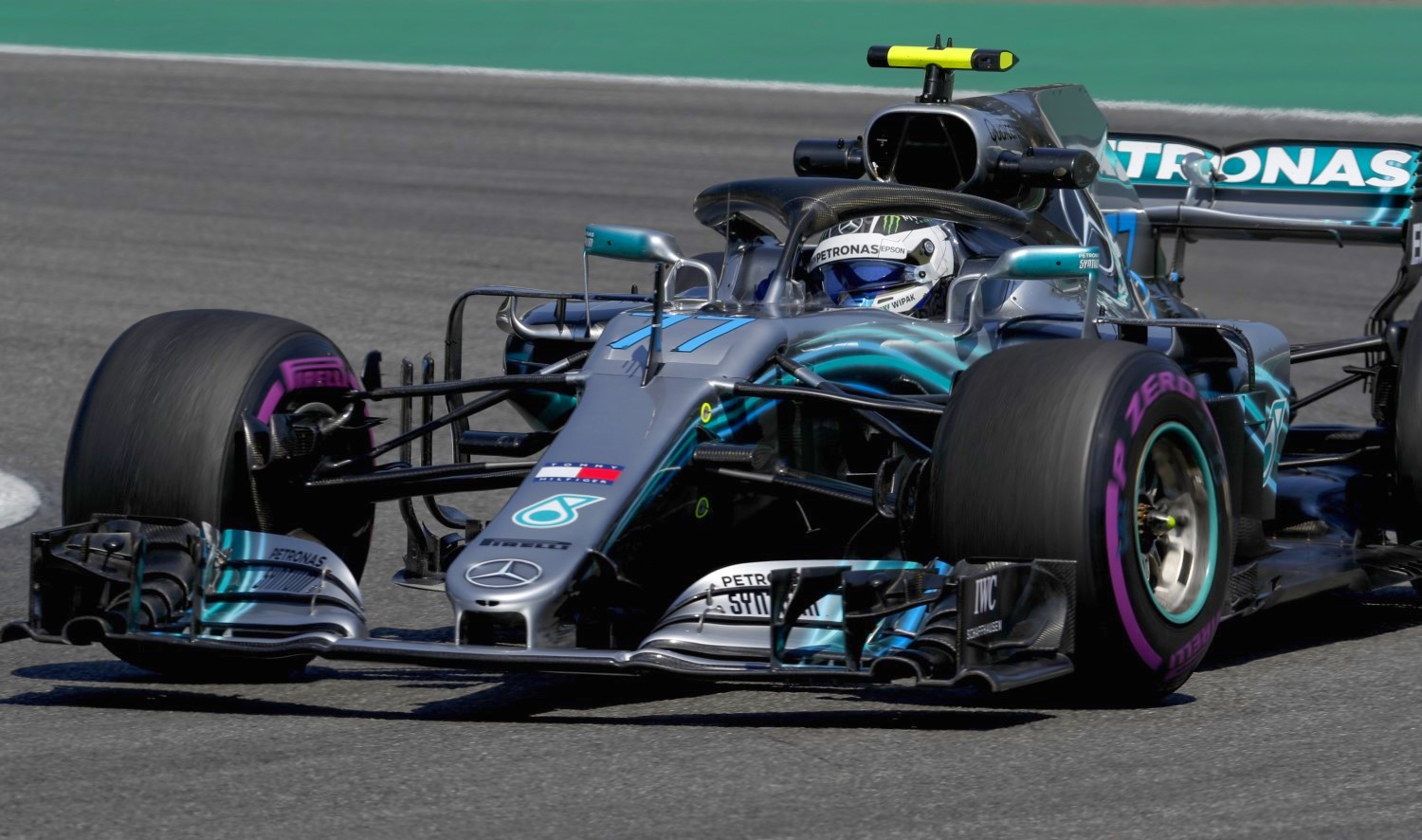 Mercedes F1 already works with ON Semiconductor
The Mercedes EQ Formula E Team has gained a new supplier with ON Semiconductor, a leading provider of semiconductor-based solutions.
The relationship will build on the existing cooperation between ON Semiconductor and Mercedes-AMG Petronas Motorsport in Formula One where the company's technology is already utilised in the energy recovery pack that controls ignition and injection on the Formula One race car.
"ON Semiconductor is a market leader in innovative power management solutions for vehicle electrification. The powertrain systems within both a Formula 1 and Formula E vehicle not only possess an increased number of power semiconductors, these semiconductors must meet extremely demanding performance and efficiency requirements, while withstanding the harshest of automotive environments", said David Somo, Senior Vice President Corporate Strategy, Marketing and Solutions Engineering at ON Semiconductor. "This partnership showcases our full range of power semiconductors and modules in supporting the continuing success of Mercedes-AMG Petronas Motorsport as part of a demanding and dynamic sport."
The Mercedes EQ Formula E Team will work with ON Semiconductor to develop next-generation electric power innovations for cutting-edge performance and efficiency.
"Formula E cars see massive power transfers during their running, so it's not a simple electrical problem," said Dave Priscak, Vice President, Global Solutions Engineering at ON Semiconductor. "Our comprehensive expertise that spans both mechanical and electrical engineering offers full solutions to the innovation of next generation electric vehicles. We look forward to continuing our work with Mercedes to further capitalize on this expertise in the development of technological advancements in power devices and electric vehicle technology."
ON Semiconductor can offer a comprehensive portfolio of products and solutions, including insulated gate bipolar transistors (IGBT), high-voltage gate drivers and wide band gap (WBG) developments in Silicon Carbide (SiC) and Gallium Nitride (GaN) that are suitable for next generation electric vehicles. These and other technologies provide longer driving range between charges, faster battery charging times and better thermal management. The more efficient the semiconductor device, the less power is lost to wasted heat, resulting in better mileage or miles per watt of energy.
Mercedes will be starting a fresh chapter in its long and successful racing history as Season 6 of the ABB FIA Formula E Championship gets underway. Two all electric racing cars from the new Mercedes EQ Formula E team will join the series for the start of the 2019/20 season.
About ON Semiconductor
ON Semiconductor (Nasdaq: ON) is driving energy efficient innovations, empowering customers to reduce global energy use. The company is a leading supplier of semiconductor-based solutions, offering a comprehensive portfolio of energy efficient power management, analogue, sensors, logic, timing, connectivity, discrete, SoC and custom devices. The company's products help engineers solve their unique design challenges in automotive, communications, computing, consumer, industrial, medical, aerospace and defence applications. ON Semiconductor operates a responsive, reliable, world-class supply chain and quality programme, a robust compliance and ethics programme, and a network of manufacturing facilities, sales offices and design centres in key markets throughout North America, Europe and the Asia Pacific regions. For more information, visit http://www.onsemi.com.