Latest F1 news in brief – Monday
Brawn wants Pirelli to do more to improve tires. Haven't they done enough?

F1, Pirelli must work to improve tires – Brawn

Engines staying the same in 2021 – Steiner
Calderon hopes for another Sauber test
Webber worried about Ricciardo's F1 future
Arrivabene denies Binotto dispute 'fake news'
Ocon tips Leclerc to be 2019 title charger
Rob Smedley to Leave Williams
Vettel: I Am Sure Leclerc Wants To Beat Me
Hamilton: I'm very, very grateful to Valtteri
Vettel: We lost momentum because we were not fast enough
F1, Pirelli must work to improve tires – Brawn
(GMM) Ross Brawn says official tire supplier Pirelli has work to do to spice up the F1 show.
Liberty Media's F1 sporting boss says the recent Mexican grand prix was another example of the "two-class society" currently in play on the grid.
"Apart from the usual differences in performance, tire management was also responsible," Brawn, referring to the on-track spectacle in Mexico, is quoted by Speed Week.
"Nico Hulkenberg, Charles Leclerc, Stoffel Vandoorne and Marcus Ericsson did just one pitstop and all four were very cautious to make it to the finish on the same tire," he said.
Brawn said it wasn't good for the show, but he acknowledged that Pirelli's engineers are grappling with a "difficult challenge".
"On the one hand they have to bring tires that degrade and make for exciting races, but on the other the drivers want to fully exploit the potential of their cars with robust rubber," he explained.
"It's not always easy to find the right compromise, so it's very important that we work together," Brawn said.
Currently, Liberty Media is weighing up whether to stick with Pirelli for the future, or move the teams onto Hankook tires in 2020.
"It's not our decision," Ferrari team boss Maurizio Arrivabene said, "but personally I would not give up all the experience we have gained in recent years."
Engines staying the same in 2021 – Steiner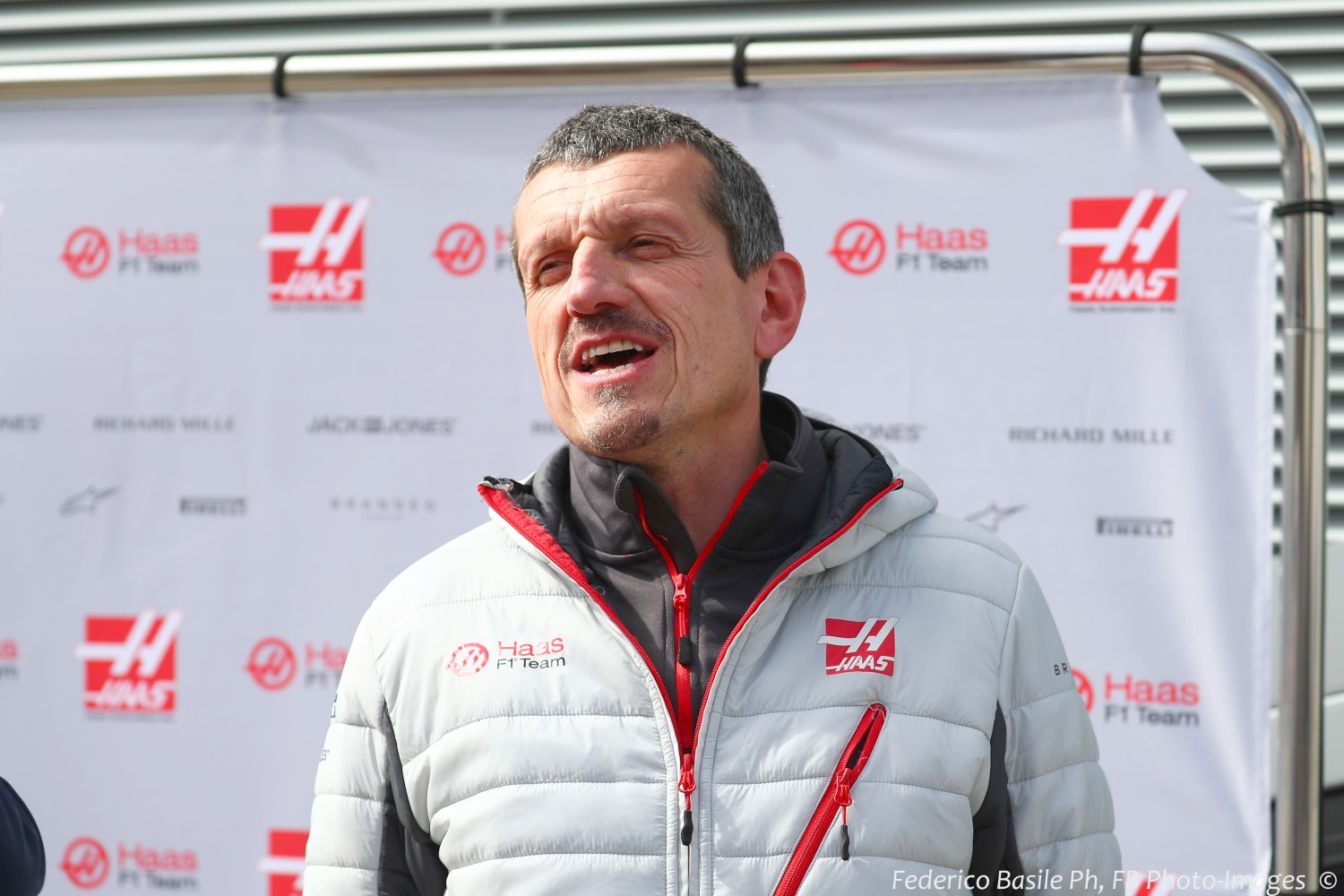 Steiner predicts no change in power units
(GMM) Gunther Steiner thinks the engine regulations are staying basically the same for 2021.
In recent months, skepticism as to the extent of Liberty Media's plans for vastly different engines in 2021 has circulated in the paddock.
And following the most recent team bosses meeting, Haas chief Gunther Steiner says the sport looks set to continue with its current 'power units'.
"The regulations are not completely decided yet. There are still talks going on," he said.
"In principle, I think the engines will be staying the same as they are now, or very close to it. I think the manufacturers are working to save some costs," added Steiner.
It was thought the big changes for 2021 would significantly increase the sound of the engines, but Steiner says that while a little more volume would be "nice, I think we're good where we are".
Calderon hopes for another Sauber test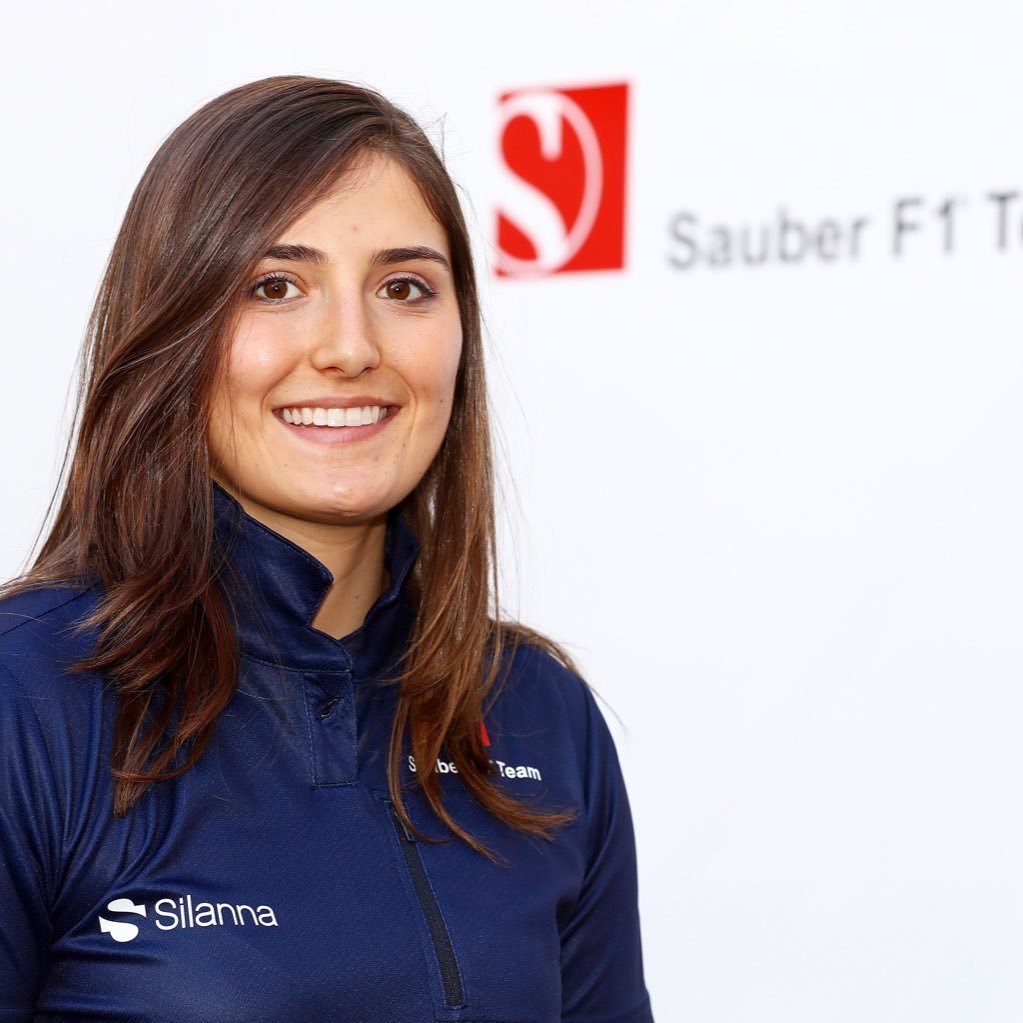 Does Calderon have a large enough check for a 2nd PR stunt?
(GMM) Tatiana Calderon says it is possible she will return to the wheel of the Sauber before the end of the year.
The female Colombian driver tested the Swiss team's 2018 car for a 'filming' run after the Mexican grand prix.
Asked by Radio Marca if she will get another test soon, Calderon said: "If you had asked me before the test I would have said there is no possibility.
"But after the test, everything changes very fast," she added.
"It was very important because you can say you're ready, but you have to prove it. And the team was surprised because although there were very few laps, they saw that I can compete very well in this car."
Calderon says she is now pushing for a Formula 2 seat for 2019, and is not interested in the new female-only 'W Series'.
"Obviously it will help the new girls, but I have always wanted to compete against the best," she said. "You will not see me there."
Webber worried about Ricciardo's F1 future
Not to worry Mark Webber, Ricciardo followed the money so he can retire comfortably. Period
(GMM) Mark Webber says he is worried about Daniel Ricciardo's F1 future.
After another technical problem in Mexico, the pole sitter hinted that he would be prepared to sit out Brazil and Abu Dhabi.
Ricciardo is switching to Renault for 2019, which fellow Australian Webber described as a "strange decision".
The Red Bull driver clarified after Mexico that he will complete his last two races with the energy drink-owned team after all, but Webber admitted he has concerns about Ricciardo nonetheless.
"I think it's quite obvious he can't wait for the season to be over, which is a little bit of a concern," he told the West Australian newspaper.
"I don't want him to fall out of love with the sport."
Webber said Ricciardo's latest Red Bull troubles, coupled with the move to midfield team Renault, will test the 29-year-old's "mettle".
"He'll be questioning the sport in his head. There's not too many people to put an arm around your shoulder. Only the tough survive and he knows that," he said.
"He's got to buckle up and keep going if he wants to bounce back with Renault next year. He's made his bed over there with Renault, which I think is a weird decision, but that's what he wants to do because he wants a change of environment," Webber added.
"But it really can test how much he actually is enjoying the sport."
Some believe the conspiracy theory that Ricciardo's bad luck in the second half of the season has been because Red Bull has shut him out.
"It's always a tricky scenario," Webber explained. "It's like still living with your wife, but you are divorced."
Arrivabene denies Binotto dispute 'fake news'
Arrivabene and Binotto – calls media 'fake' news
(GMM) Maurizio Arrivabene has slammed suggestions he is locked in a bitter power dispute with fellow Ferrari boss Mattia Binotto.
The conflict has been cited by some in the Italian media as a reason for the Maranello team's failure to win the title in 2018.
But team boss Arrivabene told La Repubblica: "Let's clarify it once and for all. This is fake news.
"Creative stories have been put around very often this year to destabilize the team," he added. "They want to create problems where there are not."
As for the Binotto rumors, Arrivabene insisted: "I absolutely refuse to comment on them."
Ferrari's car was normally a match for Mercedes' or actually better this year, leaving Arrivabene to answer why the red team failed to win yet again.
"It's the habit of winning," he said. "For them, doing the double championship is the norm, but us it's an event.
"We must shake off the fear of winning," Arrivabene added.
Ocon tips Leclerc to be 2019 title charger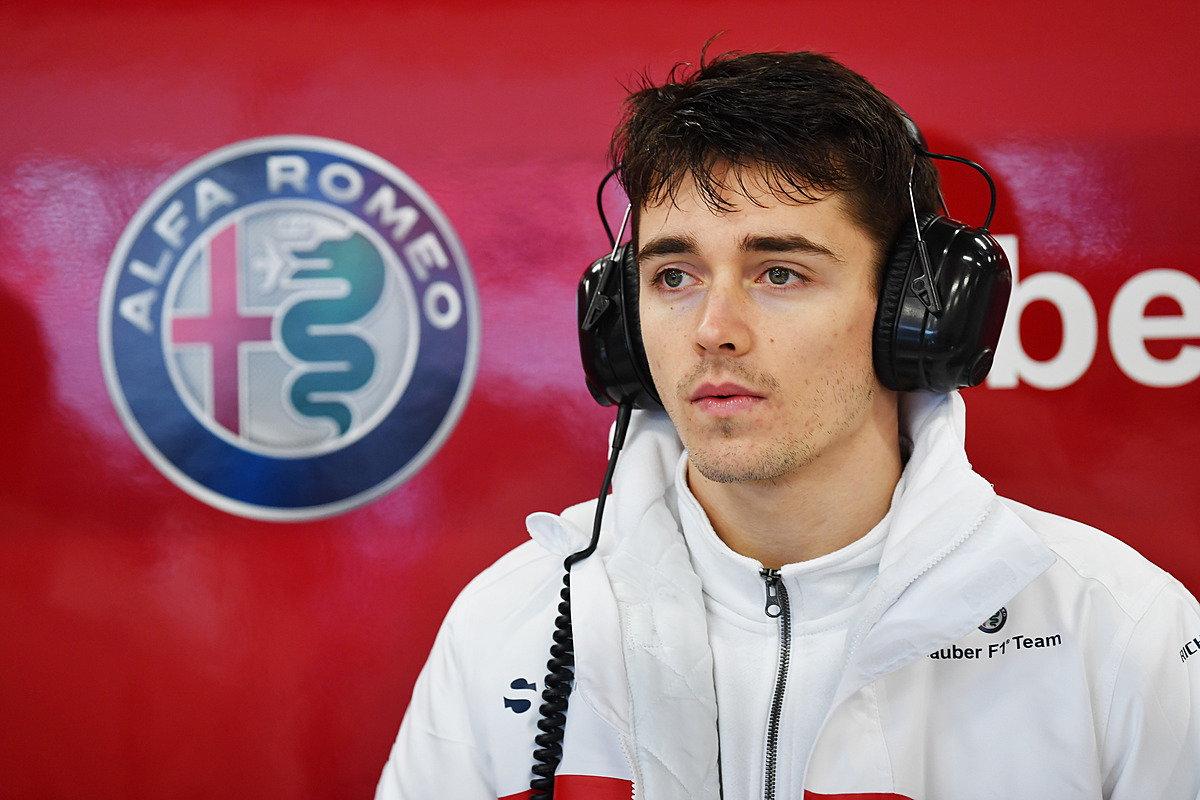 He will have a Ferrari – of course he will have a title shot
(GMM) Charles Leclerc could be in the running to be world champion in 2019.
That is the view of another highly rated young F1 driver, Esteban Ocon.
While Ocon looks set to sit out next season, 21-year-old Leclerc has landed the plum second race seat at Ferrari.
"Charles will fight for the title next year," Frenchman Ocon told the Swiss newspaper Blick. "Or that would at least not be a surprise to me.
"I have known from day one that he has a lot of talent. And that's exactly what he will definitely show next year."
Lewis Hamilton (2008) and Jacques Villeneuve (1997) won world championships in their second seasons in F1.
But Ferrari boss Maurizio Arrivabene thinks Leclerc should not rush.
"Next year Charles must gain experience and learn from Sebastian," he told La Repubblica.
"He has the luxury of being able to face a year in which he will not be asked anything other than bringing the car to the finish line.
"He must do his (Ferrari) debut without pressure and absorb Vettel's efforts like a sponge," Arrivabene added.
Rob Smedley to Leave Williams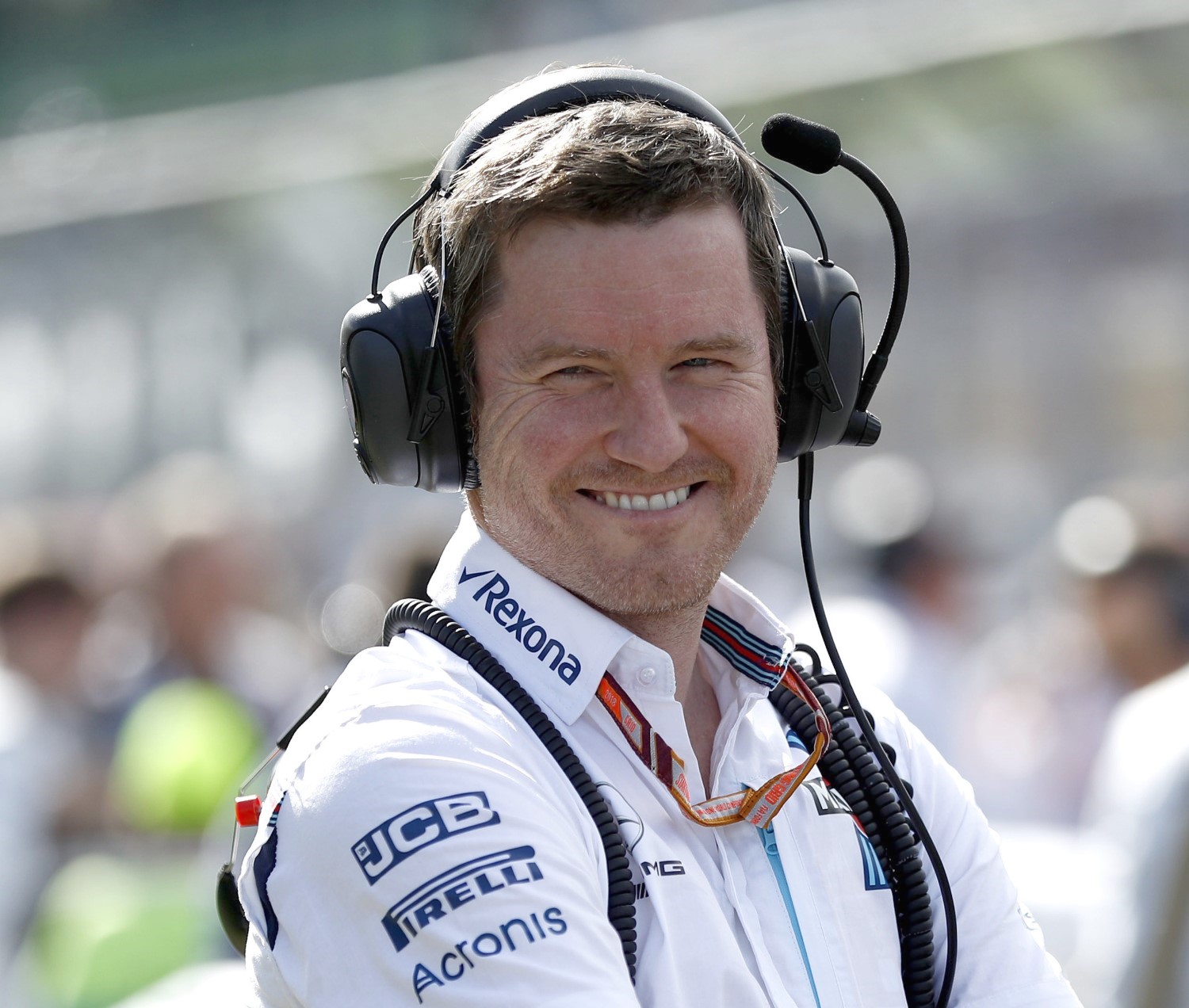 Rob Smedley ousted
Williams can confirm that Rob Smedley will leave the team at the end of the 2018 FIA Formula One World Championship season.
Rob joined the team in 2014 as Head of Performance Engineering, making his first appearance at the Bahrain Grand Prix to help guide the race operations team at a time of transition following a poor 2013 campaign. The team went on to finish third in the Championship for two consecutive years before finishing fifth in 2016 and 2017.
Commenting on the decision Rob said: "I have thoroughly enjoyed my time at Williams. The team has been through great change since I joined in 2014 and it has been a pleasure to have played a part in that. Williams is a very special team within the F1 community and I'm certain that with all the talent that we have here they will go on and do better things. The team will always remain close to my heart. After 20 years in Formula One, however, I feel it's the right time to reflect on things and evaluate what the next move is. I'm thoroughly looking forward to spending more time with my family before deciding on future opportunities."
Claire Williams, Deputy Team Principal added: "It has been a pleasure having Rob in our team for the last four years and we will miss him both personally and professionally. He agreed to join us at a time when our performance was low, and we are grateful that he saw the potential for us to turn things around at that time. During his time with us, he has made a significant contribution to the team through his role, but he's also been just a great person to have at Grove, inspiring many with his enthusiasm and passion for Formula One. Rob's been in the sport a long time, so we totally understand and respect his decision to take some well-deserved time out to spend with his wife and boys. We wish him all the best and thank him wholeheartedly for the time, passion and fighting spirit he's given to Williams."
Vettel: I Am Sure Leclerc Wants To Beat Me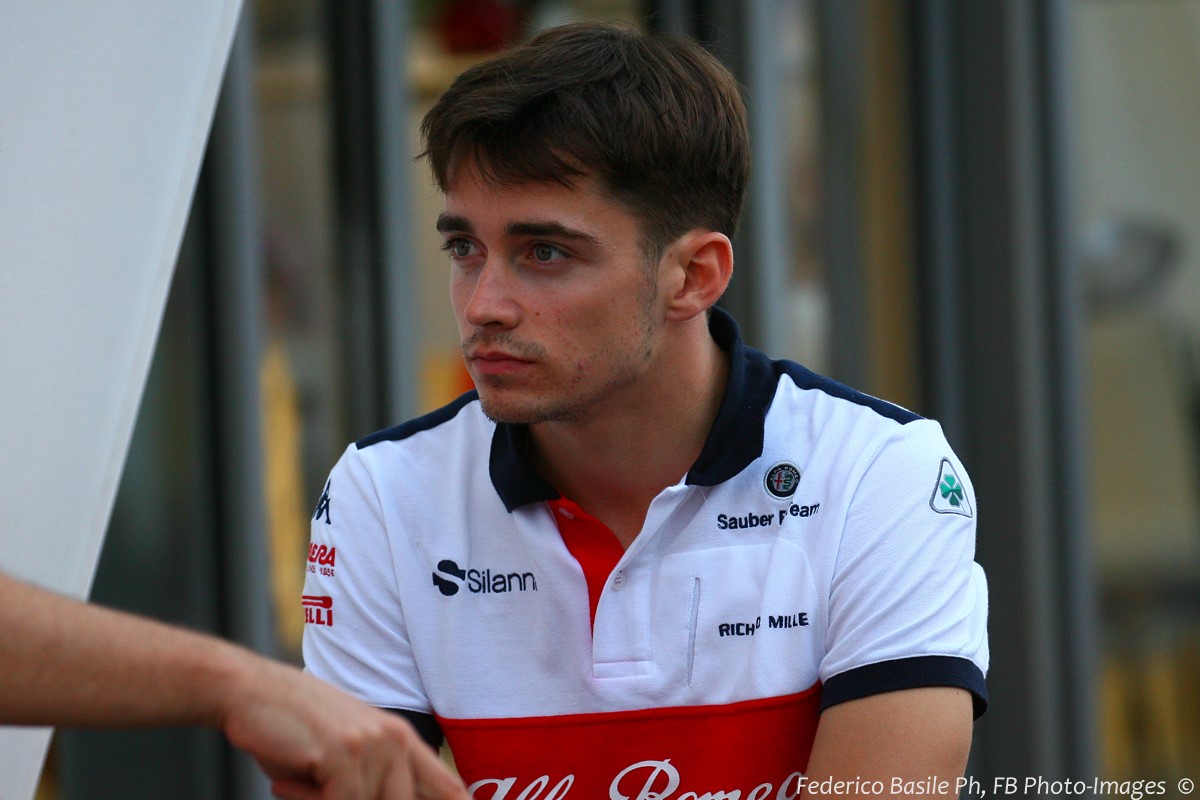 Charles Leclerc
With Sebastian Vettel's Formula 1 World Championship title challenge over the Ferrari driver is looking ahead to 2019 in which he will team up with Charles Leclerc in what is sure to be an intriguing partnership at Maranello.
In Leclerc, he will find a driver with something to prove and ambitions to establish himself as a top gun of the sport. The Monaco Kid's goal is clear: beat Vettel, because in F1 the first 'enemy' is the one within your own garage – your teammate.
And of course Ferrari want their young charge to be the real deal and will throw everything at making this a reality for the youngster. Put it this way: they won't expect him to play wingman to the #5 Ferrari, quite the contrary in fact…
In an interview with MN, Vettel acknowledged, "It's going to be different for sure, because Charles is not Kimi and Kimi is not Charles. He is young, so he will have a lot on his head and a lot of things in his mind. So I think for the team we need to work together on track."
"I am sure he wants to beat me, I want to beat him, the rules are clear. It was the same with Kimi. But I think the key is that we work together and, as I said, he will have a lot things going on in his head."
"I am his teammate, so I am also here to help. I am the last one that is trying to hide or playing any games or anything like that. That is why I think I get along very well with Kimi, because in this regard we are very similar. So we will see," ventured Vettel.
Hamilton: I'm very, very grateful to Valtteri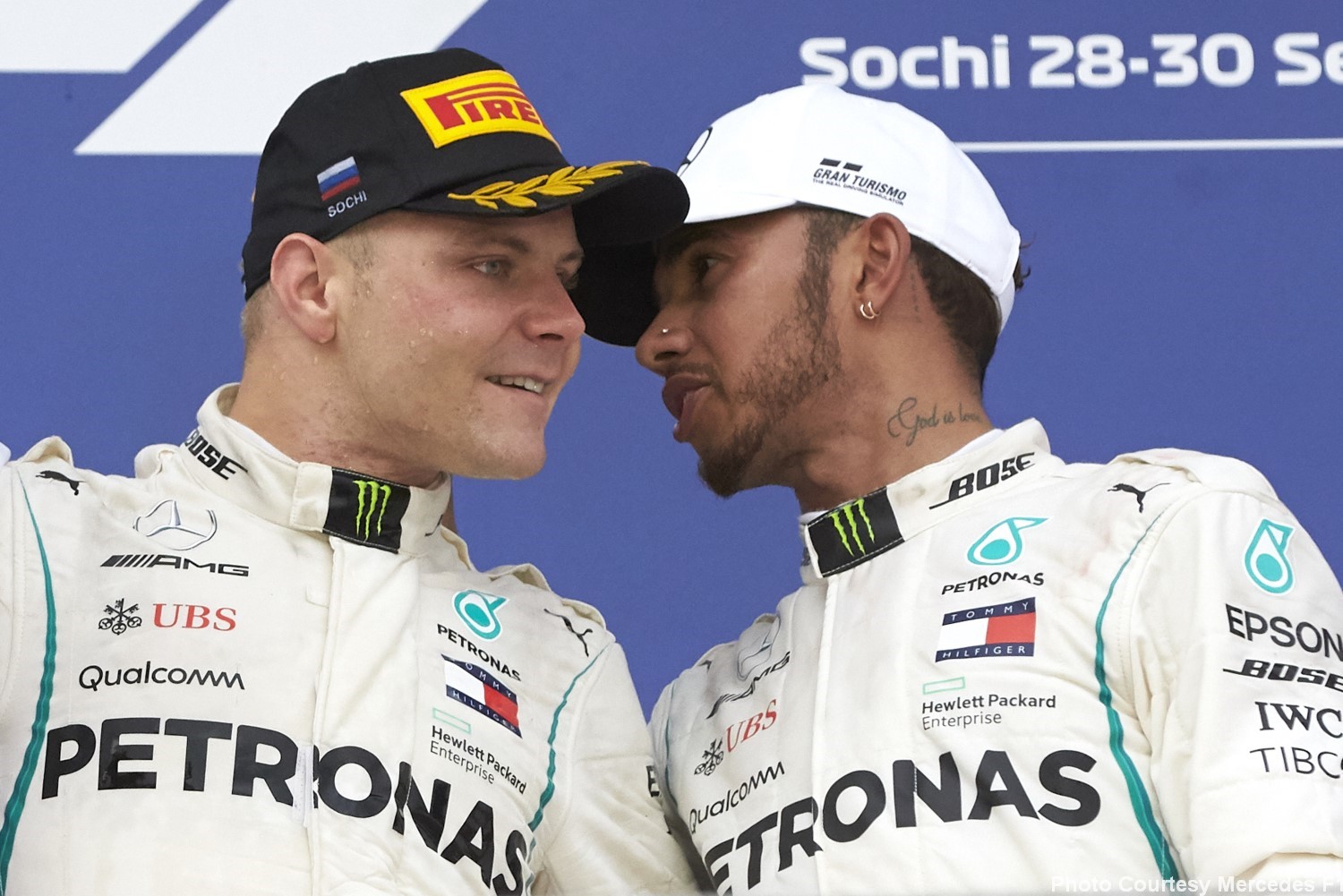 Hamilton to Bottas, you are the best 'slave' I ever had
Although headlines have trumpeted how Lewis Hamilton claimed his fifth Formula 1 world championship since he wrapped up the title fight with fourth place in Mexico, but the unsung hero in this year's campaign was his Mercedes teammate Valtteri Bottas.
The Finn played the role of wingman to perfection as he proved no match for Hamilton with similar equipment, but how he played the team game will go down as one of the key aspects of the Briton's title triumph.
In the wake of the Mexican Grand Prix, Hamilton acknowledged what Bottas did for him this season, "We have such a huge respect for each other. I see how hard he works, he sees how hard I work, we don't play games in between to try to throw off the guy."
"In actual fact, we work together. There are times where I've figured something out in my set-up and I'll tell me and there are times that I can talk to him and be open."
"It's the greatest partnership in terms of respect and teamwork from drivers that I'm sure has ever existed in Formula 1 probably. This year definitely there have been times when he has been fundamental in us winning races."
"Ultimately, the team don't care which driver wins, so there are scenarios where he could have been up ahead and I'm the second driver and I needed to play my role."
"My goal, in my mind, was: OK, I've got to make sure I'm always ahead. If it comes to a point that you need someone to support, it's Valtteri."
"This year, he started out really strong and then he had some really difficult races. I think Baku, for example, was a huge hit for him. He deserved that win and then he got that tire blow up." grandprix247.com
Vettel: We lost momentum because we were not fast enough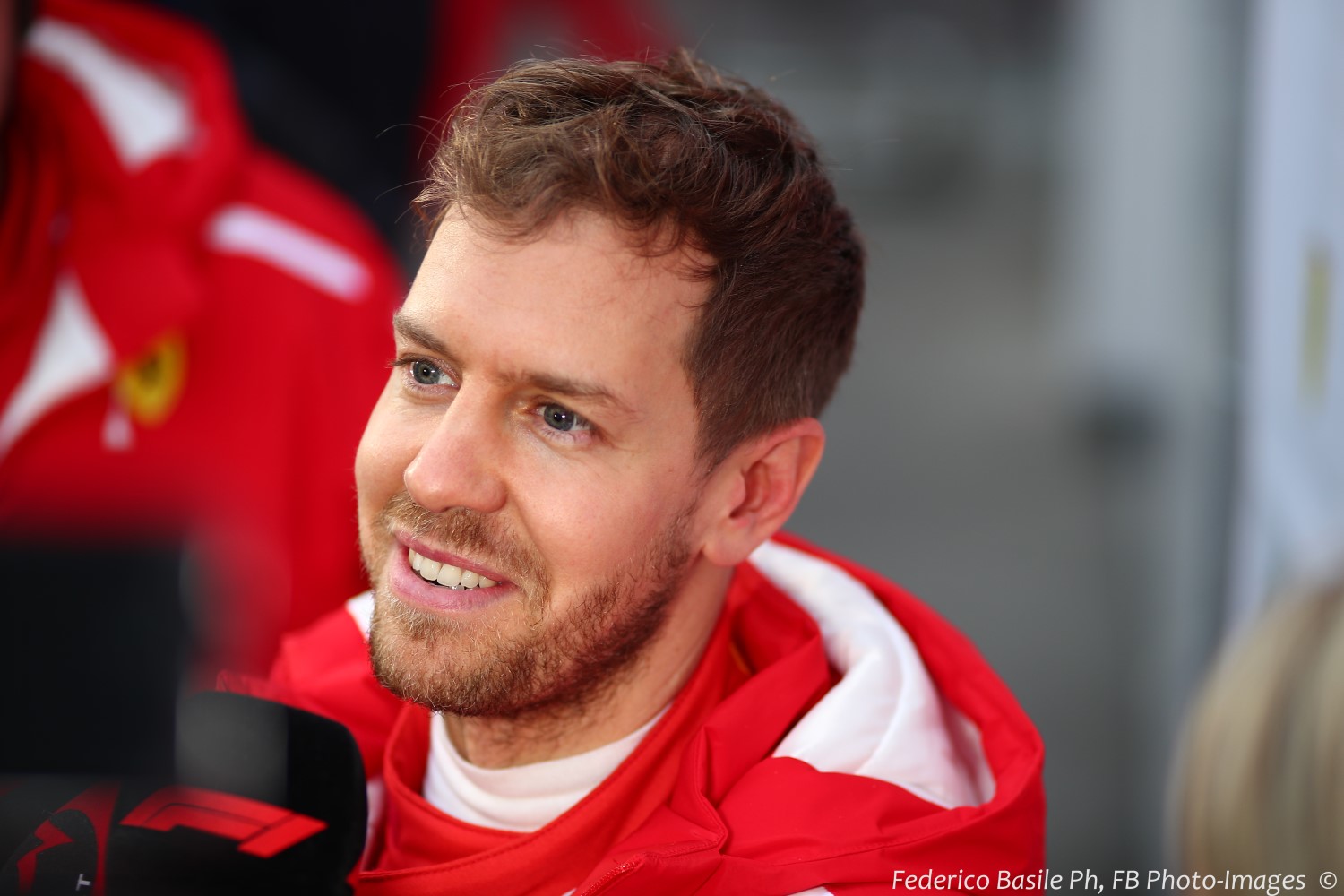 Vettel prays Aldo Costa would come back to Ferrari
Ferrari began the year in fine style, their star driver Sebastian Vettel powering to victory in the first two races of the season with what many believed was a dominant car – the red SF71H better than the silver Mercedes W09 – but the German who lost the championship in Mexico last weekend disagrees.
In an interview with Autosport magazine, Vettel conceded, "It is absolutely true to say that we have a very strong car but I think people's perception of the fact that we had a dominant car. I don't think it was true, if you look at the results I don't see where the dominance is."
"We had a lot of races that we were very close and we had very good pace in the race. But I don't think we had a race where we dominated. On the other hand, I think [Mercedes] had. If you look at Spain, look at France, look at Russia – I don't think we had any races like that."
"Don't get me wrong, I am not sitting here saying I had a bad car. Not at all, because I know I have a strong car. [But] unlike the people's perception, I don't think we had a dominant car. Mostly we were not fast enough. At the end of the day, you need to have the speed to fight for the championship."
After his victory at the British Grand Prix, Vettel led the championship standings by eight points but things started going pear-shaped when he crashed out of his home race at Hockenheim while leading comfortably.
After the summer break, Vettel and Ferrari began part two of the season with a convincing victory at the Belgian Grand Prix, but Vettel insists it was closer than it seemed, "For me it wasn't a dominant race, it was a very close fight."
"Lewis was always one, two, three seconds behind. He had the same pace. We were driving to the same tenth and at some point he gave up."
The four times F1 World Champion continued, "Last year it was apparent that we were very good until midway of the season, and then maybe some tracks that didn't suit us, some DNFs that we had."
"This year unfortunately in some ways has been similar, that just some races we didn't have the pace compared to Mercedes. They were able to win the races, but we were not able to get enough points. We lost momentum also because we were not fast enough."
"Within two, three, four races – I don't need to explain to you, you know yourself – there was quite a big gap. So, yeah – that has been a shame," added Vettel. grandprix247.com