Injured Lorenzo withdraws from Malaysian Grand Prix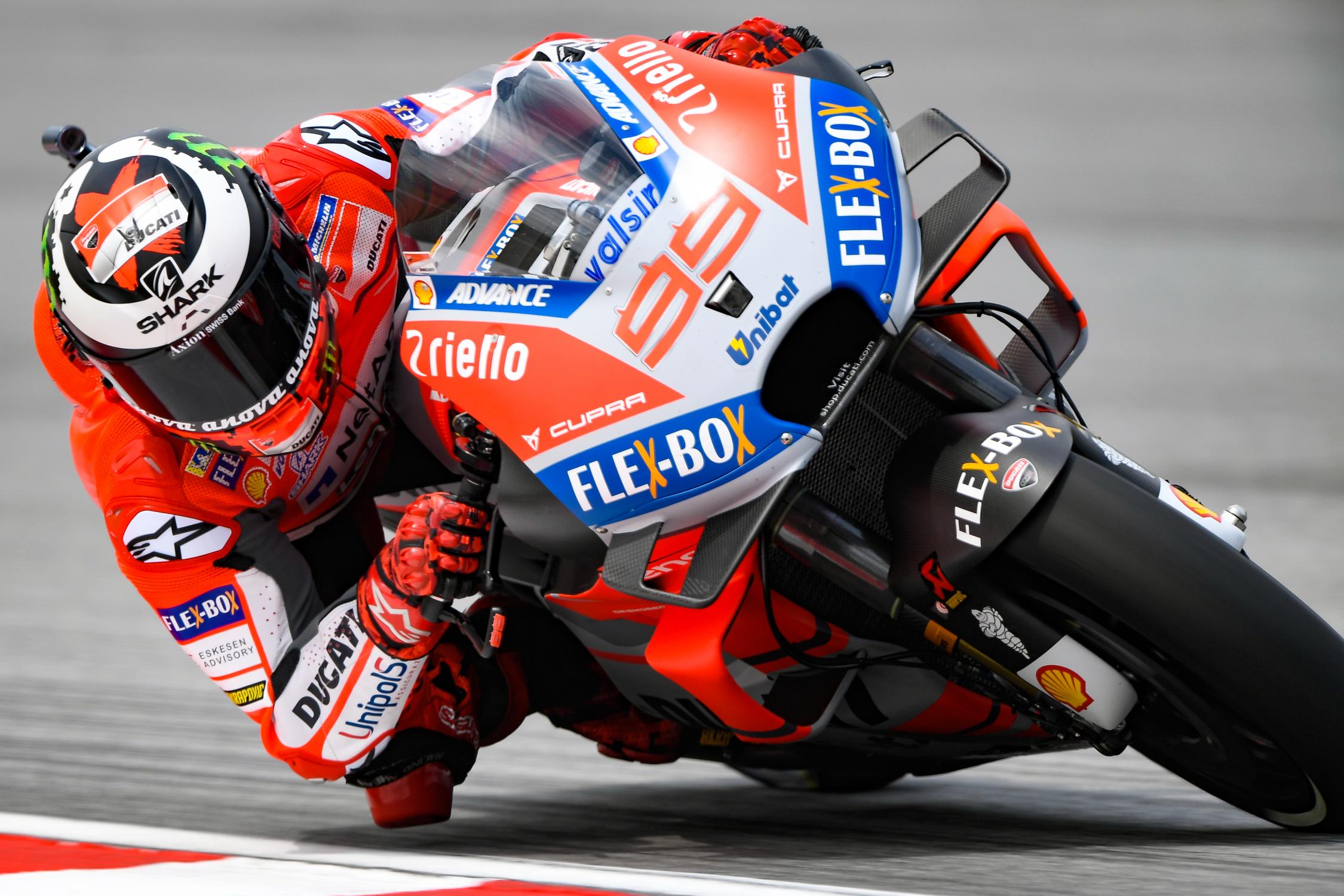 Jorge Lorenzo on Friday
Jorge Lorenzo has withdrawn from this weekend's Malaysian Grand Prix, after deciding that the pain in his still-injured wrist was too severe with the heavy braking forces of the Sepang circuit. Lorenzo broke his wrist back in Thailand when he was thrown from his malfunctioning Ducati machine, and consequently underwent surgery two weeks' ago to try and fix the problem.
He rode in yesterday's two free practice sessions, finishing in last place some 3.5 seconds off the pace of fastest man Alex Rins, and said last night that he would leave it until this morning to decide on whether he would continue.
"It was a very difficult day because I hoped to have better sensations on my bike. It's true that I'm better than at Motegi, but I'm still feeling a lot of pain when I brake and change direction, and my times are not competitive. It's really frustrating to lap so slowly and the logical decision would be to stop here, but before giving up, I'll do some physiotherapy this evening and then we'll see how I feel tomorrow morning when I get up, before taking a final decision, even though I'm not very optimistic at the moment."