New looks coming for Chevrolet Camaro SS, Silverado for 2019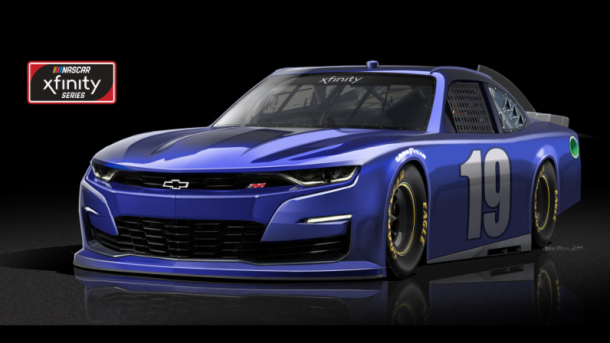 New Camaro look
Chevrolet announced Friday at Texas Motor Speedway that it will have an updated Camaro SS Coupe in the NASCAR Xfinity Series in 2019, and a new Silverado in the NASCAR Gander Outdoors Truck Series.
It will be the third time the Camaro SS has been updated since its competition debut in 2013, and the first time since 2014 the Silverado has been redesigned for the Truck Series.
This year also marked the first of Chevrolet running the Camaro in the Monster Energy NASCAR Cup Series.
"We always want to align our racing vehicles with what is available in the showroom," Chevrolet Vice President of Performance Vehicles and Motorsports Jim Campbell said in a press release. "The Camaro SS was updated for the 2019 model year, and Silverado RST is all new. We can't wait to see the Camaro SS and the Silverado RST on the track next February at Daytona."
The most notable changes to both the Xfinity Series 2019 Chevrolet Camaro SS and Gander Outdoors Series Chevrolet Silverado are the upper front fascia, fenders, hood and tail regions, which reflect the look of the all-new production models.