Latest F1 news in brief – Friday
Zandvoort and Vietnam almost ensure there will never be room on the schedule for Miami.

Vietnam, Netherlands step towards F1 in 2020

Ferrari failed to 'protect' Vettel – de la Rosa
De Vries plays down Williams 'rumors'
Gasly hopeful of Red Bull F1 test in Abu Dhabi
Vietnam, Netherlands step towards F1 in 2020
(GMM) Vietnam has taken a big step towards being on the 2020 F1 calendar.
The People's Committee of Hanoi, the capital of the Asian country, has issued an invitation to an event next week to launch the street circuit and race.
It reads: "The city of Hanoi managed to conclude the cooperation to be entitled as the official host of a race of the FIA formula one world championship (from) April 2020."
It is not the only new race that could debut in 2020.
De Telegraaf, a Dutch newspaper, says Liberty Media has made a "concrete offer" for the circuit at Zandvoort to organize a Dutch grand prix.
"If we sign now, the Netherlands will have a grand prix again in 2020," circuit owner Prince Bernhard van Oranje said.
"With Max Verstappen, everyone is well aware that this is a unique opportunity."
The newspaper said Zandvoort would have to pay an annual race fee to Liberty Media of about EUR 20 million.
Ferrari failed to 'protect' Vettel – de la Rosa
Pedro de la Rosa
(GMM) Ferrari failed to 'protect' Sebastian Vettel as the German struggled under the pressure of his 2018 title tilt.
That is the view of the Maranello team's former test driver Pedro de la Rosa.
Many observers believe that despite Ferrari often having the fastest car this season, it was Ferrari's unique pressure and management that contributed to Vettel's loss.
"Ferrari have had a car at Mercedes' level in every way for the first time in the hybrid era," de la Rosa told Spain's El Confidencial.
"But Vettel's mistakes coupled with the fact that Ferrari did not protect him meant that they lost the world championship."
Asked what he means when he says Ferrari didn't 'protect' Vettel, de la Rosa answered: "In the life of a driver, when you make a mistake, but particularly when you're at Ferrari, the team has to protect you.
"If it does not, it's very difficult for the driver to handle the pressure generated by his own mistake.
"I remember when he crashed in Germany, it was a very strong blow to Vettel with a very prominent error. But I didn't see a very strong defense of the driver. I didn't see it," de la Rosa said.
"Then came Monza, when Hamilton overtook him dramatically and won the race. I think that given the pressure Vettel was suffering, I would have expected more public support from the team.
"Maybe he had it internally, but it should have been public to relieve the pressure, especially from the Italian press. At times like those, it's harder to win with Ferrari," the Spaniard explained.
"When it starts to go wrong, it's very hard to have concentration and a cool head at Ferrari."
De Vries plays down Williams 'rumors'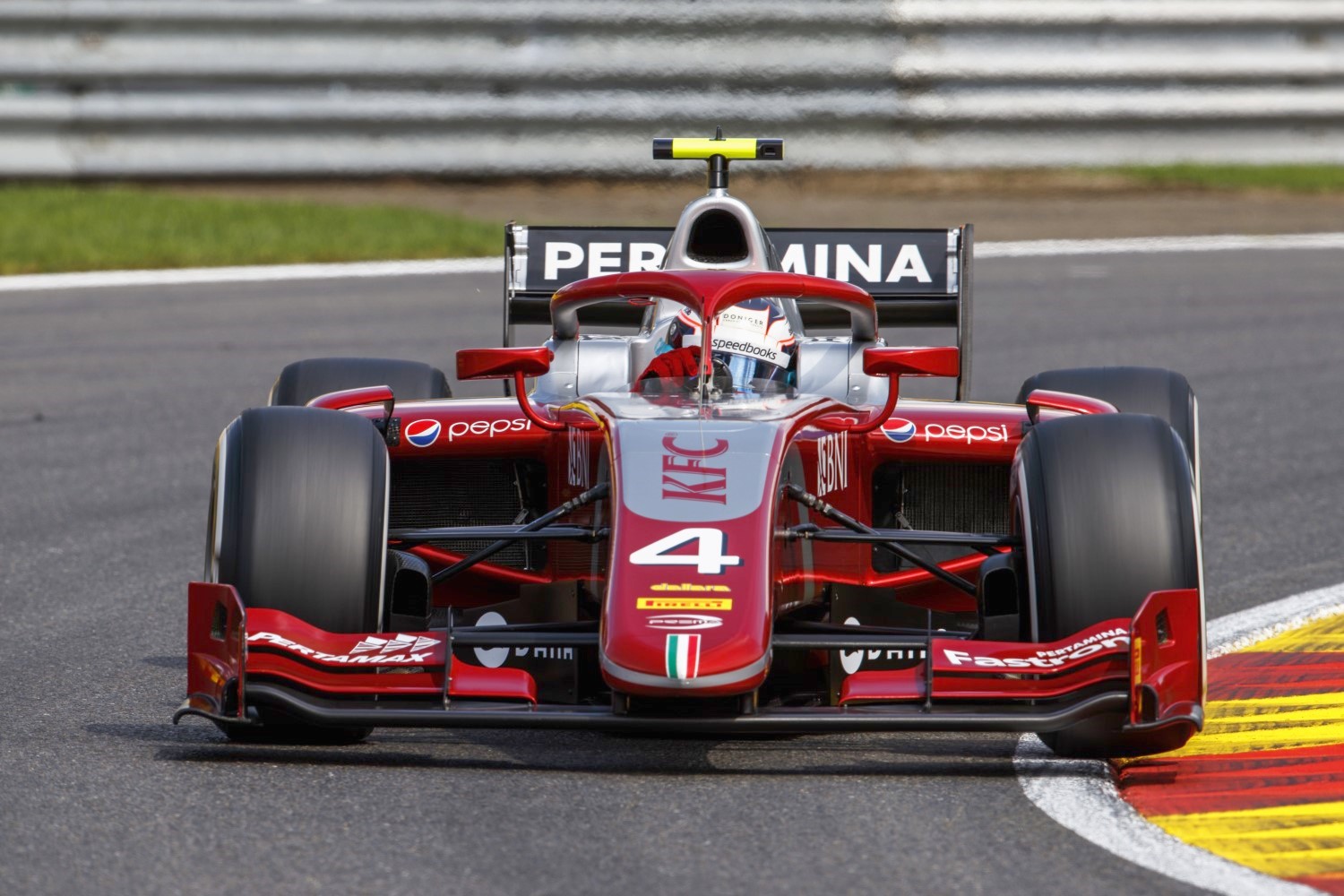 Nyck de Vries in F2. He cannot bring a large enough check to buy Williams seat
(GMM) Nyck de Vries has played down reports he might complete Williams' 2019 driver lineup.
The beleaguered British team is looking for a well-funded driver to be George Russell's teammate.
Robert Kubica and Esteban Ocon have been linked with the seat, but thought to be better funded are Esteban Gutierrez and 23-year-old Dutch F2 driver de Vries.
De Vries, also a sports car driver and part of McLaren's driver development program, was reported to have secured the backing of the Dutch supermarket chain Jumbo.
"There have been rumors in the media about myself and Jumbo in relation to Williams," he said.
"To clarify things, Jumbo is not and will not invest any money in my career.
"Of course we are collectively looking at career opportunities, however this is certainly not our philosophy and strategy," de Vries added. "I hope to announce my future plans soon."
Gasly hopeful of Red Bull F1 test in Abu Dhabi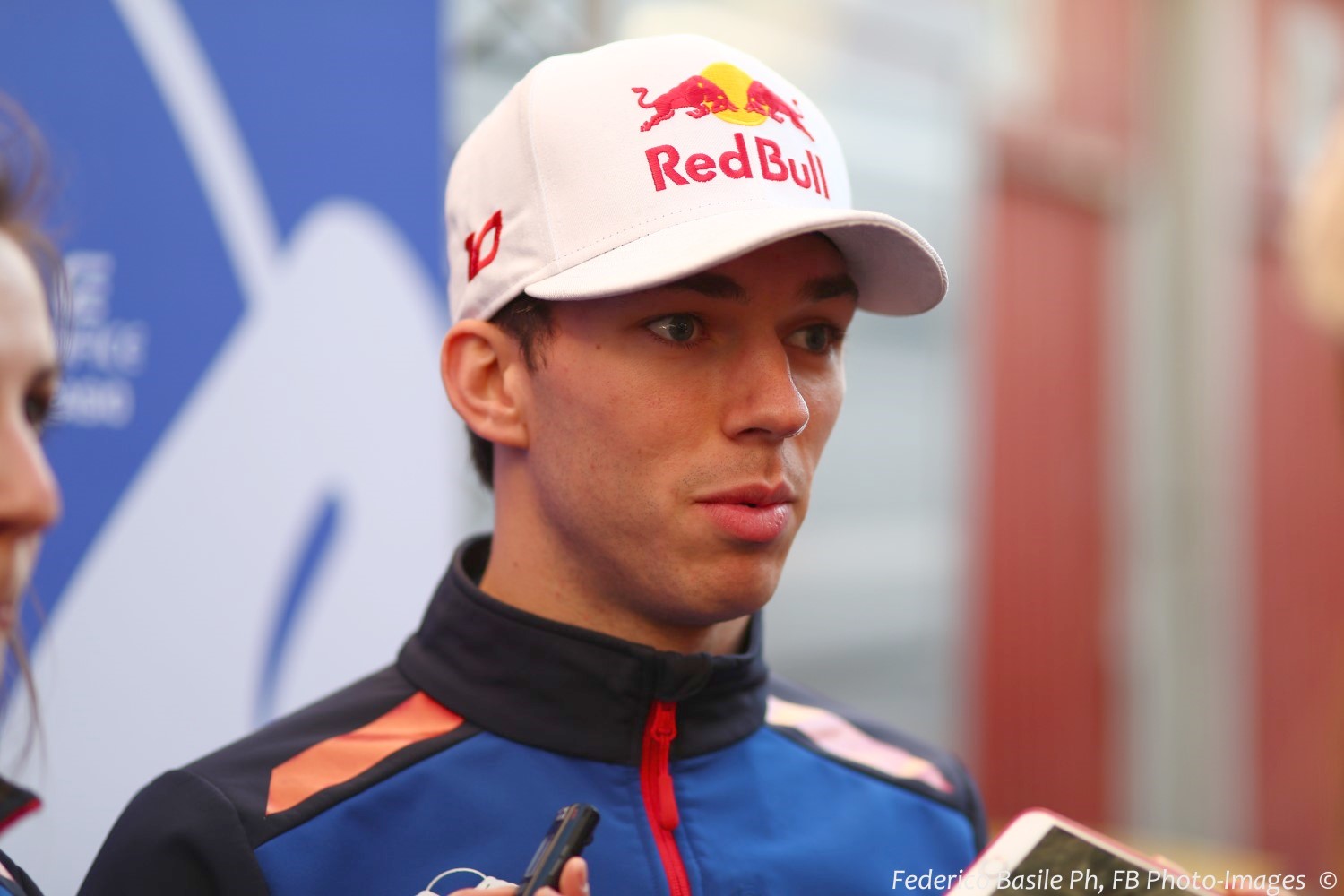 Pierre Gasly
Pierre Gasly is hoping to begin his preparation with the Red Bull Formula 1 team ahead of his switch for 2019 by testing with the outfit in the end-of-season running in Abu Dhabi.
Gasly will move up from Toro Rosso to the senior Red Bull F1 operation next year, replacing the Renault-bound Daniel Ricciardo after an impressive first full season in the sport.
Gasly's final appearance in Toro Rosso colors will come at the Abu Dhabi Grand Prix in November, with a two-day test scheduled at the Yas Marina Circuit in the week following the race.
Asked by Crash.net if there were any plans to test early with Red Bull, Gasly confirmed it had been discussed and that he was hopeful of doing so.
"Yeah, we are considering it, but at the moment nothing has been confirmed," Gasly said.
"For sure it would be good to have a first [test], even if it's with this year's car, just to start working with my engineer and with the team.
"I think I should know more in the next week or two weeks."
Gasly has previously tested for the senior Red Bull team in F1 prior to making his grand prix debut, having worked as a test and development driver.
Gasly's most recent Red Bull appearance came at the in-season test in Hungary last year, while he also sampled its 2015 and 2016 cars.
The Frenchman could be one of a number of drivers to switch teams for the Abu Dhabi test, with Charles Leclerc and Kimi Raikkonen tipped to link up with Ferrari and Sauber respectively for the running.
One man who will not be doing so is Ricciardo, who has been denied the chance to test with Renault in Abu Dhabi by Red Bull.
The post-season Abu Dhabi F1 test takes place at the Yas Marina Circuit on November 28-29. crash.net