CORE Stays With ORECA in LMP2 for 2019 IMSA Season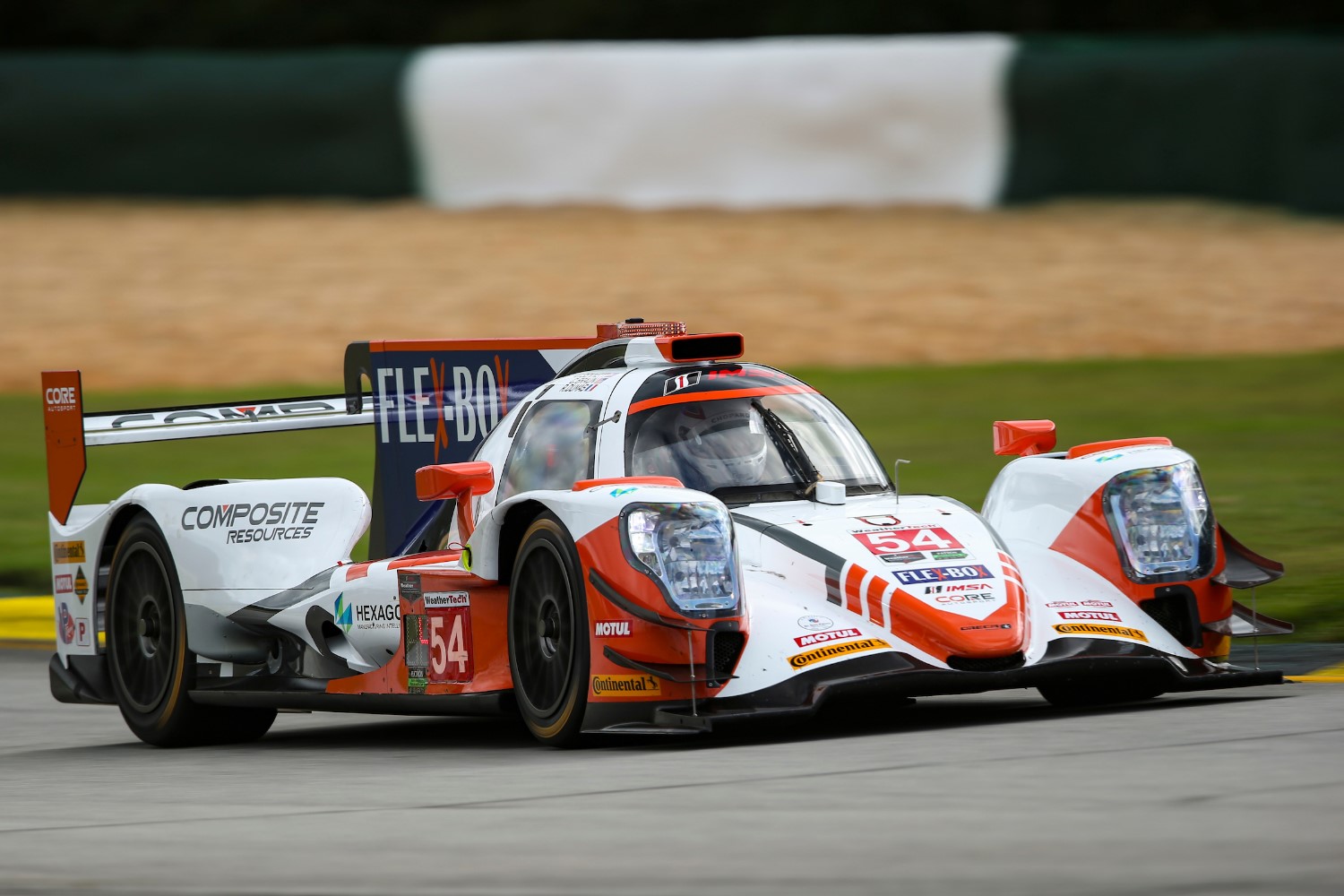 #54 Core machine
CORE autosport will continue with its No. 54 ORECA 07 LMP2 in the 2019 IMSA WeatherTech SportsCar Championship. The revised class structure for 2019 means the team will compete in the LMP2 category.
After completing the 2018 IMSA season with two poles, five podiums and two victories, CORE will stay with the ORECA that nearly earned them a Prototype Championship. The team is already firmly focused on winning the 2019 IMSA LMP2 Title.
"In 2018, CORE autosport debuted in the top Prototype class with a new Gibson powered ORECA 07 LMP2," CORE Owner and Driver Jon Bennett said. "We were cautiously optimistic, recalling our successful history with the ORECA FLM09 in Prototype Challenge, but we started our season with an empty engineering notebook and some stout factory-supported DPi competition.
"By mid season, CORE autosport was competing toe-to-toe with our quickest competitors. After the midpoint of the season, podiums were common and we began winning as a team. Meticulous preparation and an ORECA racecar built for endurance propelled us to the top of the standings and within a whisker of winning the 2018 WeatherTech Championship.
"Turning the page to 2019, the CORE autosport squad will fixate our efforts on winning the new LMP2 Championship and scrap with some familiar rivals. It will be excellent racing."
In August IMSA announced it would separate the Prototype class into two categories starting in 2019, DPi and LMP2, with DPi being the top (fastest) class. A move to the DPi category was explored, but ultimately a season in LMP2 with CORE's current car was considered in the best interest of the team.
"After achieving overall wins this season we looked at every opportunity to stay in IMSA's top class," CORE COO Morgan Brady said. "We were unable to find a path to a DPi program that would operate at the level we wanted. We will continue to look at options for a future DPi program, but we look forward to the strong competition in the new LMP2 class."
The 2019 IMSA WeatherTech SportsCar Championship opens with the Roar Before the 24 at Daytona International Speedway, an official test January 4 – 6. The season kicks off in earnest with the Rolex 24 at Daytona, January 24 – 27.