Latest F1 news in brief – Thursday
Hamilton made one supreme career move Alonso never achieved – he drives an unbeatable Aldo Costa designed F1 car

Hamilton questions Alonso's career 'decisions'

Ferrari mustn't 'panic' after title loss – Brawn
Alonso: Let's see if in the last races we can have a bit more luck
Steiner still unsure what sparked Grosjean's turnaround
Force India can be 'massive surprise' in 2019′
Bottas won't be 'wingman' in 2019
Hamilton questions Alonso's career 'decisions'
(GMM) Lewis Hamilton says he does not feel bad for Fernando Alonso, as the Spaniard prepares for the last two grands prix in his long F1 career.
In 2007, when Hamilton made his debut, the pair shared an incredibly acrimonious season together at McLaren.
Alonso left and, although he reprised his stints at Renault and McLaren and also spent years at Ferrari, he never added to his tally of two world championships.
But Hamilton, now one of only two five-time champions in F1 history, says he does not feel sorry for the 37-year-old.
"Sure, he could have won more championships, but it's not like he didn't have the chance," the Briton told Auto Motor und Sport.
"It just depends on making the right decisions outside the cockpit," said Hamilton.
"If you think like he did that you control the driver market, you can't be surprised when you end up without something in your hands. Because Seb and I were also on the market.
"I have a lot of respect for Fernando," Hamilton said of Alonso. "He is a phenomenal driver, and I believe his reputation has not suffered in recent years."
"I think people know what he brought inside and outside of formula one."
Ferrari mustn't 'panic' after title loss – Brawn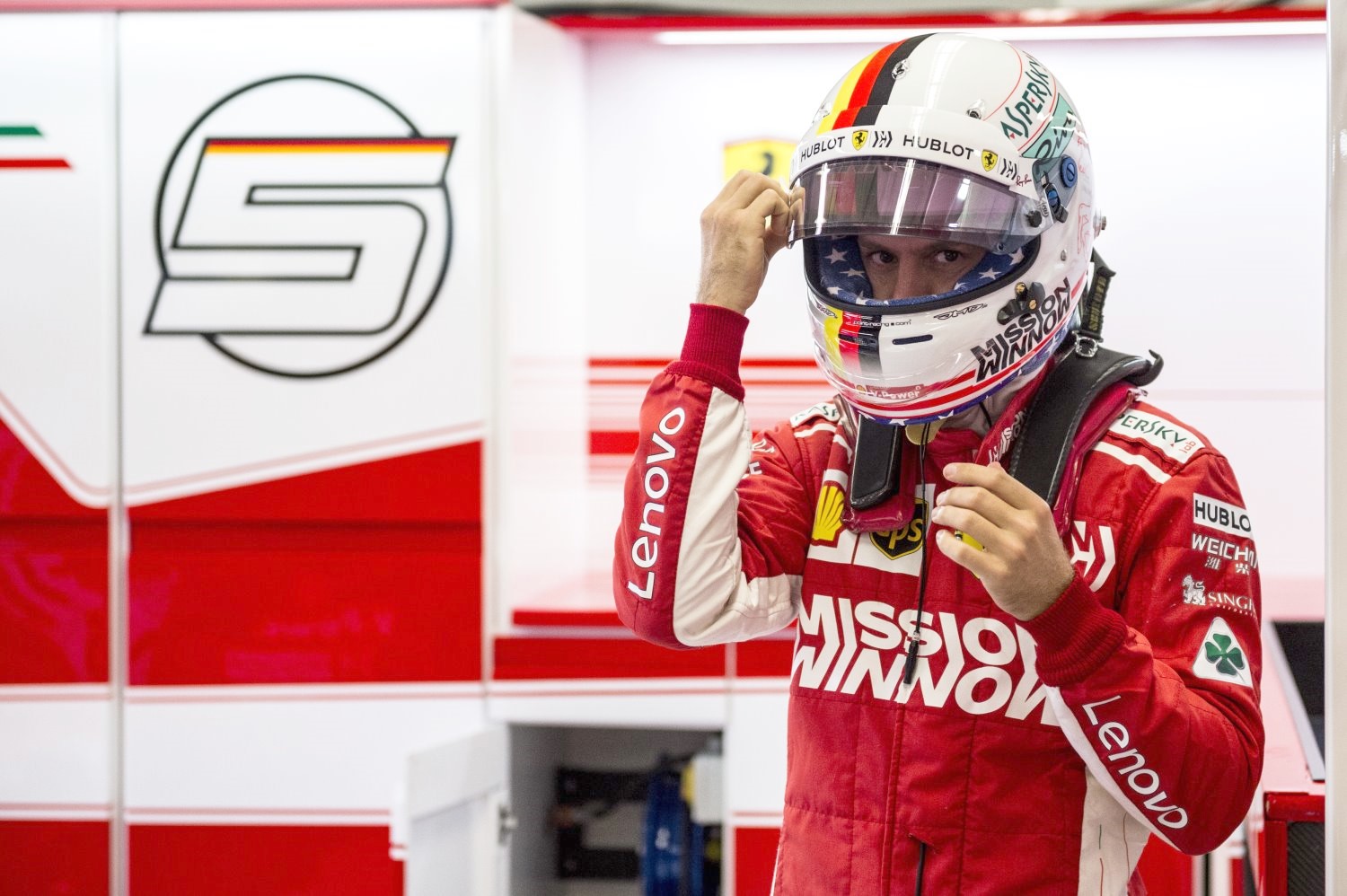 Vettel and Ferrari failed, and must now look ahead to 2019
(GMM) Ferrari must resist the urge to "panic" after Sebastian Vettel failed to win the 2018 world championship.
Having not won a drivers' title since 2007, Ferrari finally had a good enough car this year.
But team and driver mistakes meant that Mercedes' Lewis Hamilton won with two races to spare.
"He (Vettel) fought hard this year," Hamilton told Auto Motor und Sport.
"There were some tough times for him, but the pressure must have been immense after so many years of Ferrari not winning the title.
"We have great respect for each other," he added.
Some believe the pressure on Vettel was actually too great this year, not helped by the death of Sergio Marchionne and signs of obvious political turmoil in the aftermath.
Ross Brawn, an architect of Ferrari's ultra-successful Michael Schumacher era, has some advice for the Maranello team.
"Ferrari and Vettel now have to start anew, and they can only do that if they understand what went wrong," Brawn, now sporting boss for F1 owner Liberty Media, is quoted by Speed Week.
"They must then improve in those areas without panic or knee-jerk reactions."
Brawn says there are also plenty of positive aspects that Ferrari must now focus on as well.
"In only two years, Ferrari has become a title candidate once again, which had been difficult to imagine at the start of the hybrid era.
"Now Ferrari must move forward and look ahead and not rush," he insisted.
As for Vettel, Brawn says he understands how the German feels.
"In the press conference after the race, he seemed really down and I can understand that. If the goal you've been aiming for throughout the season is now out of reach, there's a lot you can regret in retrospect," he said.
"I know that situation very well, and experienced it first hand in the same team as him."
Alonso: "Let's see if in the two last races we can have a bit more luck"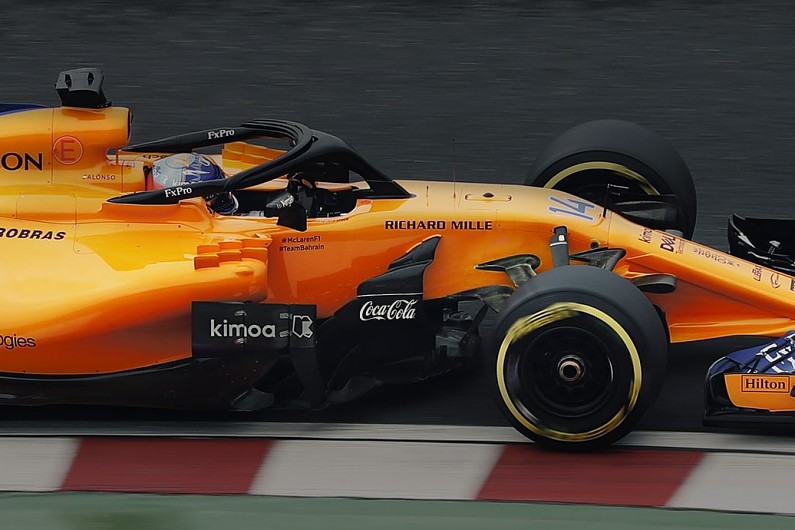 Alonso hoping just to finish last two races
Fernando Alonso had wanted to finish his final race in Mexico City ahead of his departure from Formula 1 at the end of the season, with the Spaniard hoping for more luck in the final two races of the season in Brazil and Abu Dhabi.
"I didn't feel anything wrong with the car, but apparently some debris from [Esteban] Ocon's car that was flying around hit our car in the wrong place and probably caused my DNF, which is one in a million case," said Alonso.
"I'm sad now, because I wanted to stay in the race, but in a couple of hours' time I'll only have good memories of this Sunday, because it has been quite emotional with a lot of support from such great Mexican fans.
"I've been unlucky today, and it's okay as long as it's not your mistake, in which case you take more time to get over it. These things happen, so let's see if in the two last races we can have a bit more luck and see the checkered flag."
Steiner still unsure what sparked Grosjean's turnaround
When Grosjean heard the Haas team was considering driver changes he all of a sudden went faster
Haas Formula 1 chief Gunther Steiner says he is still unsure what sparked Romain Grosjean's mid-season turnaround in performance that ultimately saved his seat with the American team.
Grosjean went on a run of eight races without scoring a single point to start the 2018 season, leading to concerns about his future with Haas.
The Frenchman recovered with a run of four top-10 finishes in five races, including a fourth-place finish that is Haas' best F1 result to date at the Austrian Grand Prix, which ultimately led to him being retained alongside Kevin Magnussen for 2019.
Steiner said that it was clear to see a turning point for Grosjean's season, noting his qualifying form in particular, but conceded he did not know himself what had sparked the change.
"I think we all saw it. If you think now, he got into Q3 11 times in a row – that never happened to him before," Steiner told Crash.net ahead of last weekend's Mexican Grand Prix.
"That is quite an achievement for a team like ours. I was just told this last race. I did not know it as well, because it just goes by you so quickly. So that is quite an achievement.
"Something changed for him. I still haven't understood what. I just hope he understood what changed so he doesn't make a change back again.
"We are quite openly speaking about these things, and I think he seems to be in control of it. Hopefully it stays like this."
Steiner confirmed the team did consider alternative driver options for 2019, but never entered serious negotiations given its desire to retain Grosjean.
"Obviously we were looking around. You have to look around because if it continues like this, it's also not good for him," Steiner said.
"Sometimes it's not only that the team wants to change, sometimes the driver in a team stagnates or doesn't go anywhere, or he is not motivated. Then he needs to find new challenges.
"It was like 'hey should we look around' and I spoke with a lot of people, and they came and spoke to me, because with a car like this, a lot of people want to speak with you.
"We looked around, but we never got into any real [talks]. I'm always serious if I talk with people, I never steal people's time, but we never got into any negotiations with anybody.
"I think he just came around at the right time. Again, our aim was to keep him because for the obvious reason, stability is worth a lot in this sport.
"Thank God it ended up like this."
Force India can be 'massive surprise' in 2019′
Between his own huge check, plus daddy Stroll buying the team with his huge check, Perez thinks Racing Point Force India will surprise in 2019
Having made his debut in 2011, Sergio Perez is now part of the old guard in Formula 1, with the sixth most Grand Prix starts of any driver on the current grid. And over the last five seasons, he's become a major player at Force India – but could his standing at the team change when Lance Stroll arrives next year? The Mexican doesn't think so…
Force India went into administration at the end of July, with Lawrence Stroll – father of Williams driver Lance – stepping in as the leader of a consortium of investors to rescue the squad, and they began their new era at the Belgian Grand Prix in August.
Ever since that takeover was completed, it was widely expected that Stroll would join the Silverstone squad – and now with Perez recently signing a new contract with the team, the Canadian youngster seems nailed on to take Esteban Ocon's seat for 2019.
And Perez isn't concerned about the son of the team's new owner joining him next year – perhaps the opposite in fact, with the Mexican optimistic that they can both contribute and help the team 'be a massive surprise next year'.
When asked if Lance Stroll joining Force India will affect the team dynamic, Perez replied: "I don't think it will change. At the end of the day, the interests of all the team, even the team buyer, the team owner is that the team is very successful.
"So, for that you need both cars to be at 100 per cent and for the team to develop as quickly as possible. So, for that you really need full performance.
"I think if that happens, he's coming in to a great team with great people, engineers, where he's going to grow a lot. I see great things for the team.
"We have all the guidance, we just need the budget and I think we can be a massive surprise next year."
Bottas won't be 'wingman' in 2019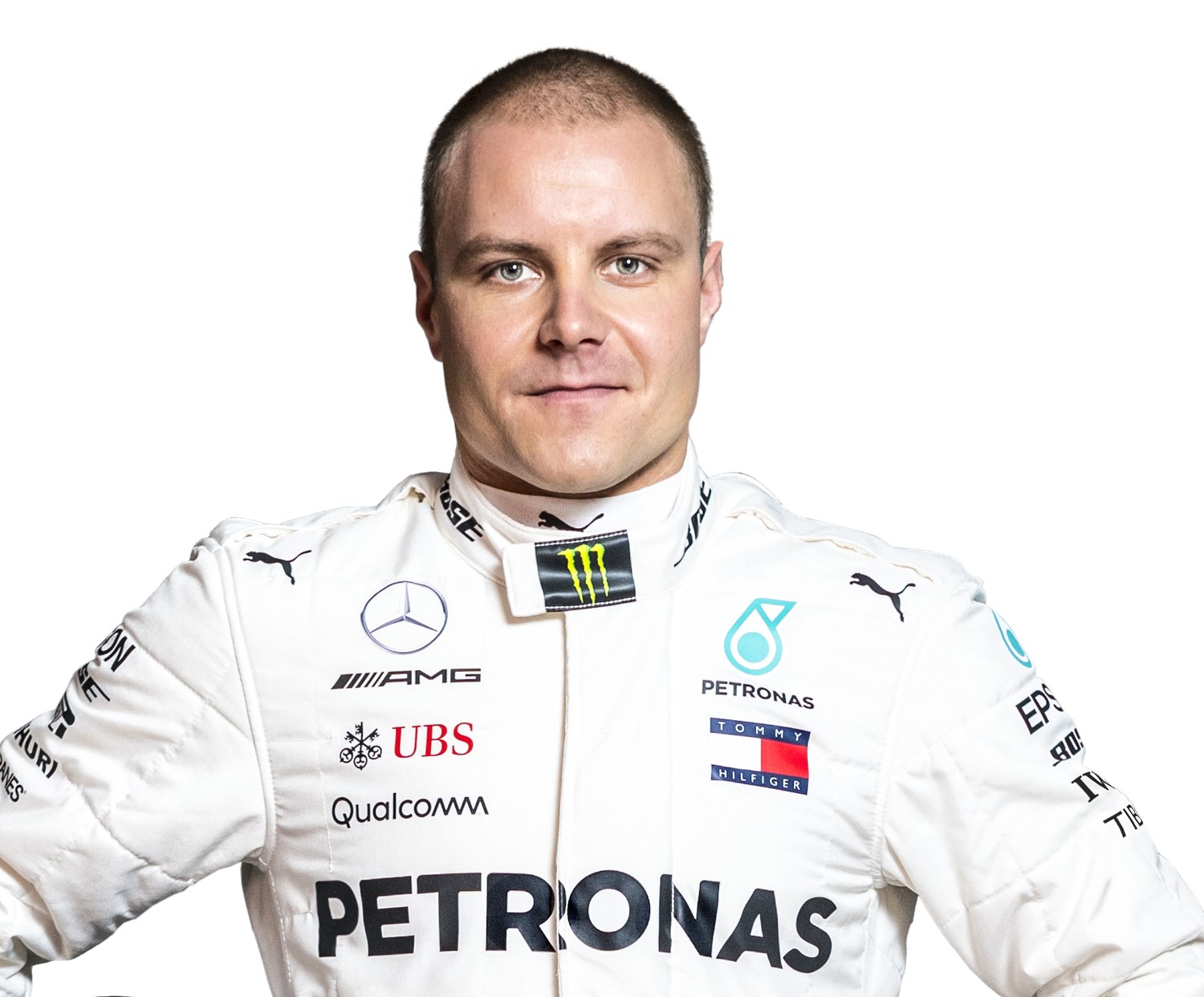 Someone needs to remind Bottas – Once a 'Bitch' always a 'Bitch'. Hamilton owns Bottas
Valtteri Bottas says he has no intention of serving as Lewis Hamilton's 'wingman' once again in 2019 and will start next season looking to prove to Mercedes, and Formula 1 as a whole, that he is capable of securing title success of his own.
Bottas faded from the 2017 title fight around mid-season, but he has never really been in the hunt this time around.
After a poorly timed safety car in China and a heart-breaking last-lap puncture in Baku robbed him of two early chances of a win, Bottas has struggled to match Hamilton.
The Finn was ordered not to attack his teammate in Germany to ensure a 1-2 finish, before further ignominy followed in Russia, when he had to let Hamilton through to win, despite taking pole and dominating in Sochi.
With Hamilton having wrapped up his fifth world title in Mexico, Bottas can attack the Brazil and Abu Dhabi Grands Prix with a measure of freedom – he won in Yas Marina last year when his teammate was already champion – as he looks to gain momentum ahead of a potentially career-defining 2019.
He said: "The good thing is that Lewis won the title. He really deserves this title. It was another strong season for him, especially the second half.
"Obviously, he has done great things in Formula One so far, and he still has much more time ahead of him. He's had a great year overall and not many setbacks.
"When I lost my opportunity for the title this year, I tried to help him a little to win the World Championship, but now I'm already looking forward to the fight again next year. gpfans