Latest F1 news in brief – Tuesday
The Mercedes wheel design controversy not over yet. Others just jealous that Aldo Costa outsmarts them at every turn

Mercedes wheel 'hole' controversy not dead yet

'Anger' at Ricciardo powered Verstappen win – father
Calderon says female series would be 'step back'
'Exceptional' Hamilton deserves title – Leinders
Russell 'not worried' about Williams form
Mexican GP waits on new government for contract extension
Verstappen reveals father Jos' advice key to improved form
Mercedes wheel 'hole' controversy not dead yet
(GMM) The issue of Mercedes' controversial wheel rim 'holes' is not dead yet.
Lewis Hamilton may have won the drivers' crown, but Ferrari is still pushing to win the lucrative constructors' world championship.
And the Italian team is determined that Mercedes' wheels are not legal.
The Italian press agrees.
"I would like an investigation into the wheels," pundit Leo Turrini said.
Umberto Zapelloni, the correspondent for La Gazzetta dello Sport, added: "I do not think Mercedes won the championship because of the holes, but what happened first in Austin and then in Mexico does require clarification."
What happened at those races is that a surge in form for Mercedes suddenly vanished.
Ferrari team boss Maurizio Arrivabene said: "I do not want to talk about it.
"I know the holes were closed in Austin and also Mexico, but I leave the explanation up to others.
"We must focus on our work and making every effort to win the constructors' championship," he added.
FIA race director Charlie Whiting said the governing body has declared Mercedes' wheel solution legal, but acknowledged the need for a different approach in the future.
"Mercedes knew that Ferrari did not agree with our interpretation, and since there was some antagonism between those teams this year, Ferrari did not rule out a protest," he said.
Whiting said he suspects the protest would have failed, but he wants to clarify the situation in Brazil next weekend anyway.
"Before the grand prix in Brazil there will be a meeting of the technical working group and we will try to work out a rule that addresses the problem of cooling whilst taking into account any aerodynamic side effects," he said.
"None of this is new, because as we all know, the air that passes through the brakes ducts is not used just for cooling. But in this situation, one of the teams just wants to get a more precise explanation," added Whiting.
'Anger' at Ricciardo powered Verstappen win – father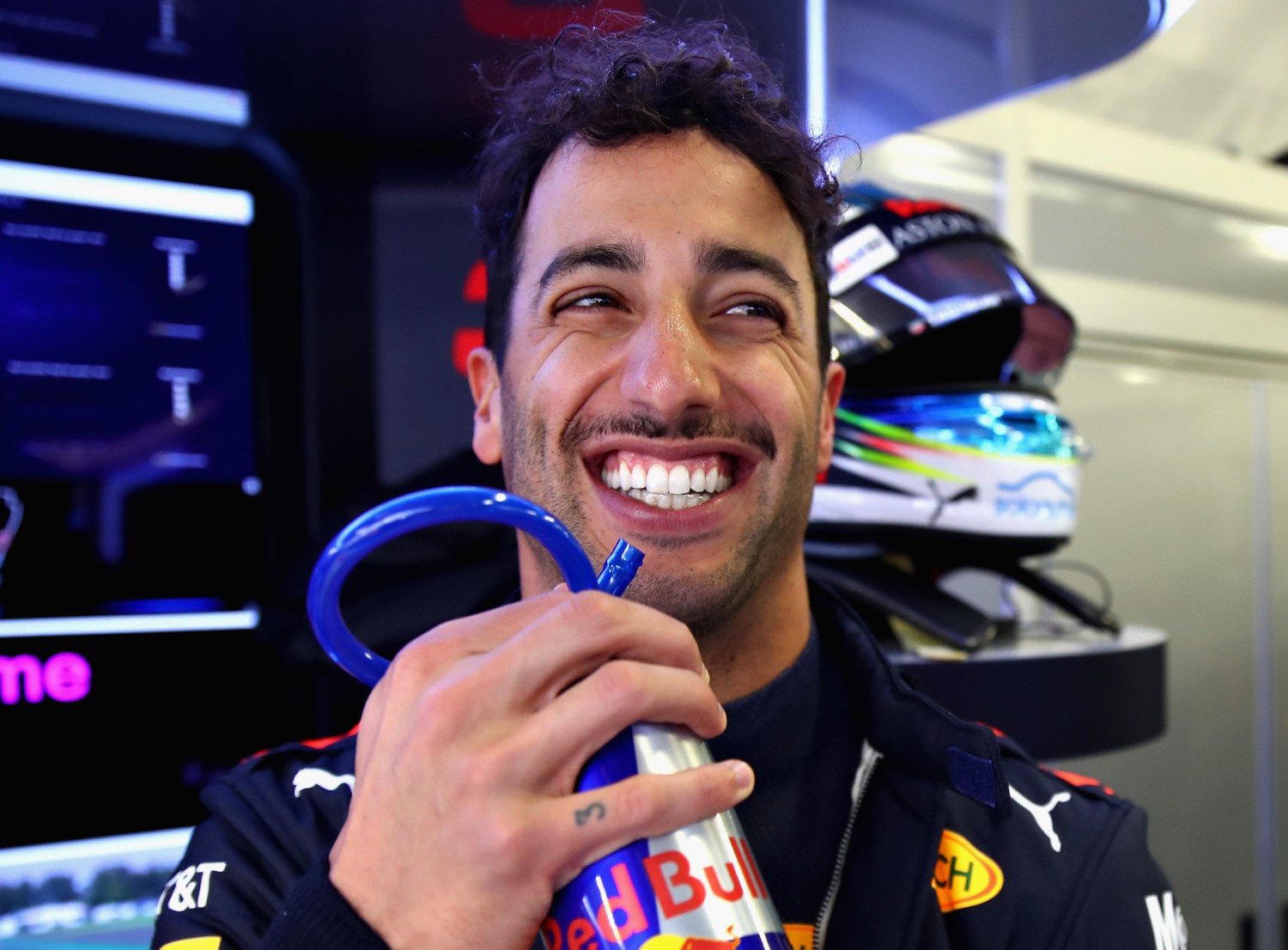 Verstappen wanted to wipe that smile off of Ricciardo's face….and he did
(GMM) Max Verstappen was powered to victory in Mexico by anger.
That is the claim of his father Jos, who said the Red Bull driver was furious after missing out on pole despite otherwise dominating last weekend.
"I saw him on Sunday morning and he told me straight away that he had slept very badly," Jos, a former F1 driver, told the Dutch broadcaster Ziggo Sport.
"Max was annoyed about the car and missing the pole. But also by Ricciardo," he revealed.
"He (Daniel Ricciardo) celebrated his pole position with the exuberance of having become world champion. He (Max) was very angry and wanted only one thing: to win," Jos added.
Calderon says female series would be 'step back'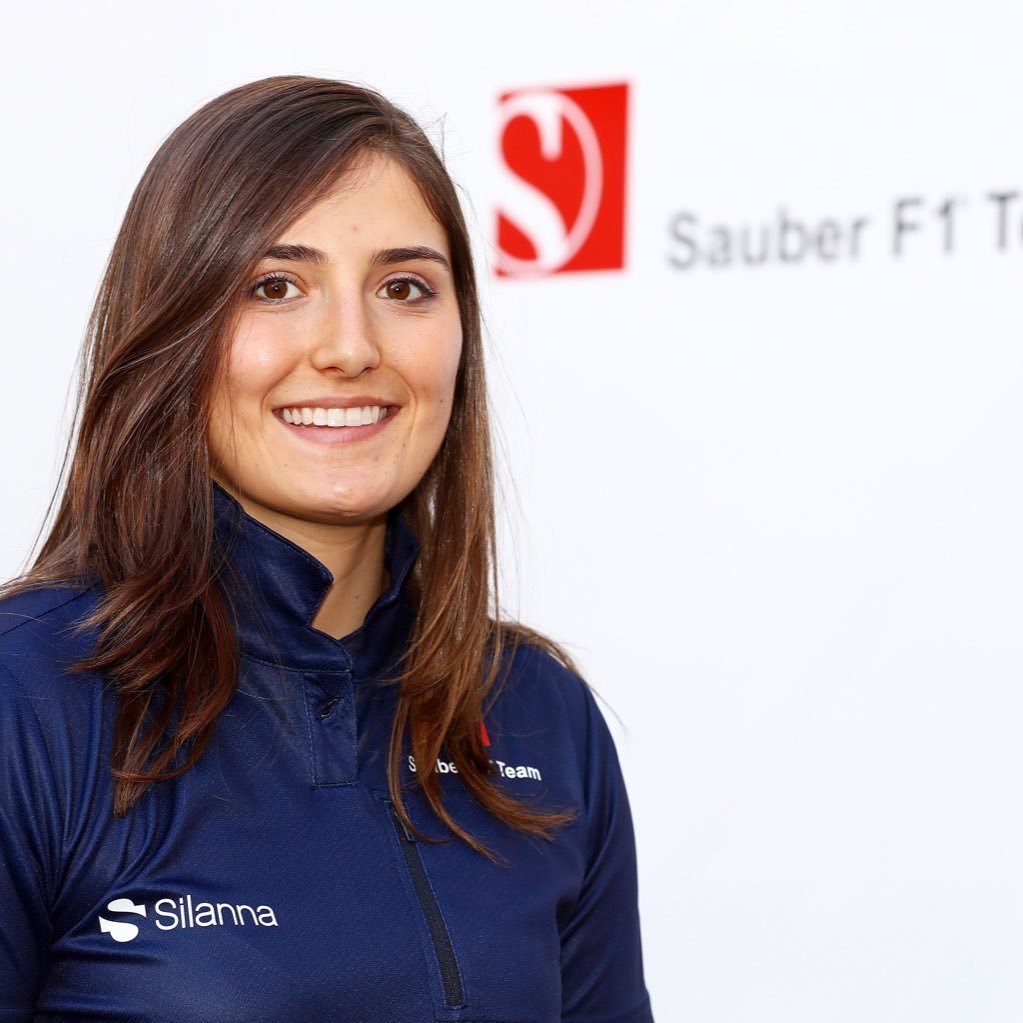 Tatiana Calderon needs to be reminded there is a 'woman's' league in every other sport. What makes her think motorsports should be any different?
(GMM) F1 test driver Tatiana Calderon says she is not very interested in the new female-only single seater category 'W Series'.
The 25-year-old Colombian says she is aiming higher, and will get those ambitions started in Mexico this week with a test for the Swiss team Sauber.
Although it will only be a 100 kilometer run for filming purposes, it will be the first time since Susie Wolff three years ago that a woman has driven a F1 car in an official capacity.
"Of course I'm excited," Calderon told Germany's Bild newspaper.
"It's a big step, but I've been working towards this moment for so long."
She said she discovered her passion for racing at the age of 9, and "My mum didn't like it so much and wanted me to play tennis. But my dad liked it and supported me," she revealed.
Sauber is also supporting Calderon.
"She is getting better and learning quickly," said team manager Beat Zehnder. "Tatiana should get used to the handling of a formula one car on Tuesday.
"But a real formula one test will come," he added.
As for the new women-only 'W Series' championed by former F1 driver David Coulthard, Calderon has mixed feelings.
She says she personally wants to take on the men.
"Women naturally have 30 per cent less muscle, so I have to work more," said Calderon, revealing that she trains for six hours per day.
"Especially on the neck muscles," she said. "I have already gained nine centimeters in terms of circumference in that area."
Commenting specifically on the 'W Series', Calderon said: "Well, it is definitely good for young girls to be introduced to the formula (type) cars.
"But for me it would be a step backwards. They use formula 3 cars there and I want to go to formula 2," she insisted. "And I'm always measuring myself against the best."
'Exceptional' Hamilton deserves title – Leinders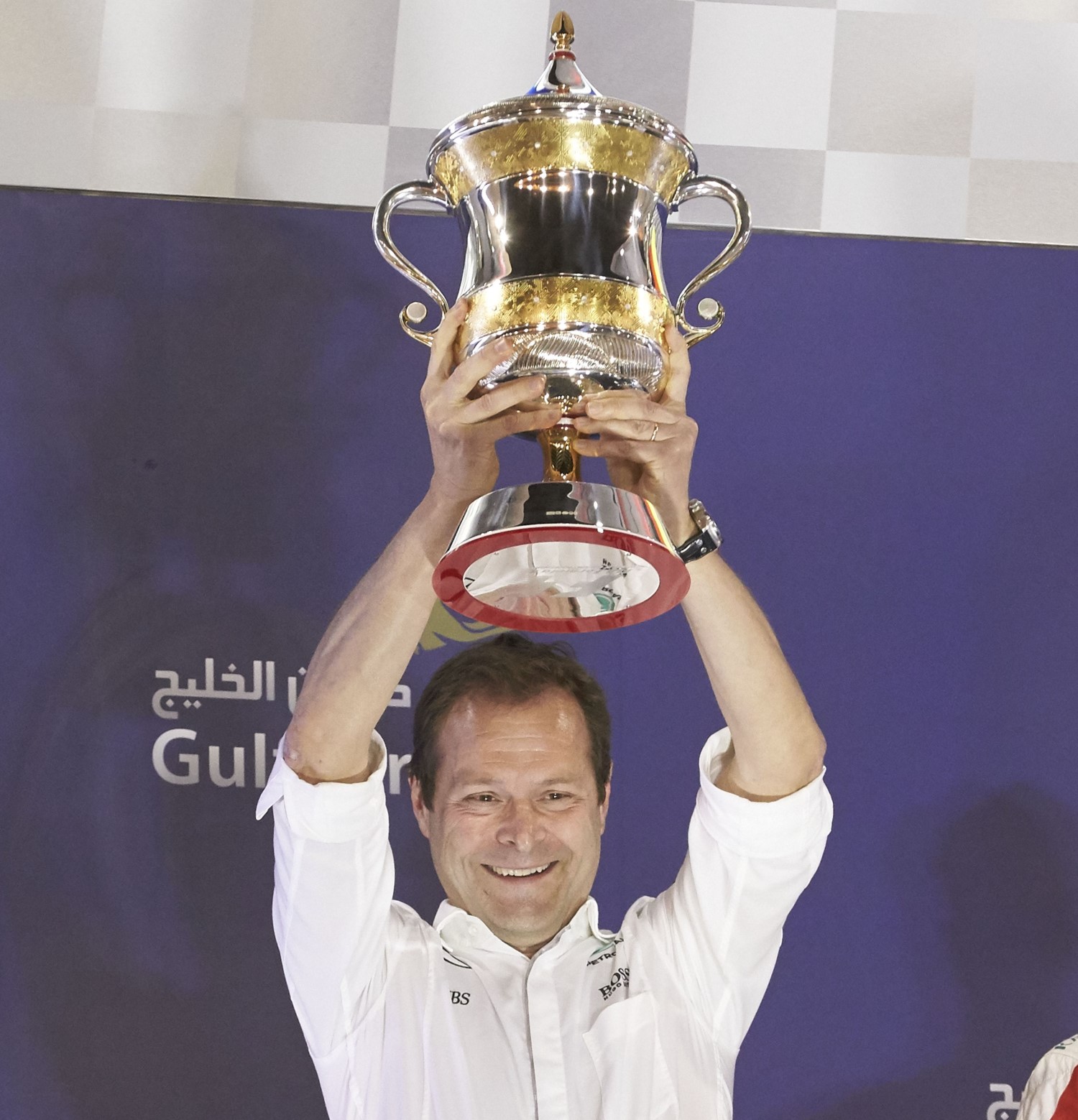 All the praise is being heaped on Lewis Hamilton – but the designer of the car – Aldo Costa – made Michael Schumacher and now he has made Lewis Hamilton.
(GMM) "Exceptional" driver Lewis Hamilton fully deserves the 2018 title.
That is the view of former F1 test driver turned pundit Bas Leinders, after Hamilton beat Sebastian Vettel to the championship with two races to spare last weekend in Mexico.
"You can love him or not, but you have to admit that he is an exceptional driver," the Belgian told the Sporza broadcaster. "What he has achieved this year is well deserved.
"At the beginning of the year, Mercedes certainly did not have the fastest car. Ferrari had the upper hand, but Vettel dropped a few balls and above all Mercedes and Hamilton showed a lot of resilience and that was the deciding factor," Leinders added.
It means Hamilton is now a five time world champion, an achievement matched only by Juan Manual Fangio. Only seven time world champion Michael Schumacher achieved more.
"He absolutely belongs in the top five best drivers in F1 history," said Leinders, a Minardi test driver in 2004.
He admitted that Hamilton's personality rubs some people up the wrong way, but Leinders said that is only natural.
"If you want to become a multiple world champion, you cannot be a sweetheart," said Leinders.
"A sympathetic guy like (Jenson) Button can become champion once, but to fight for the title year after year, you have to be a bit aggressive and unsympathetic."
Russell 'not worried' about Williams form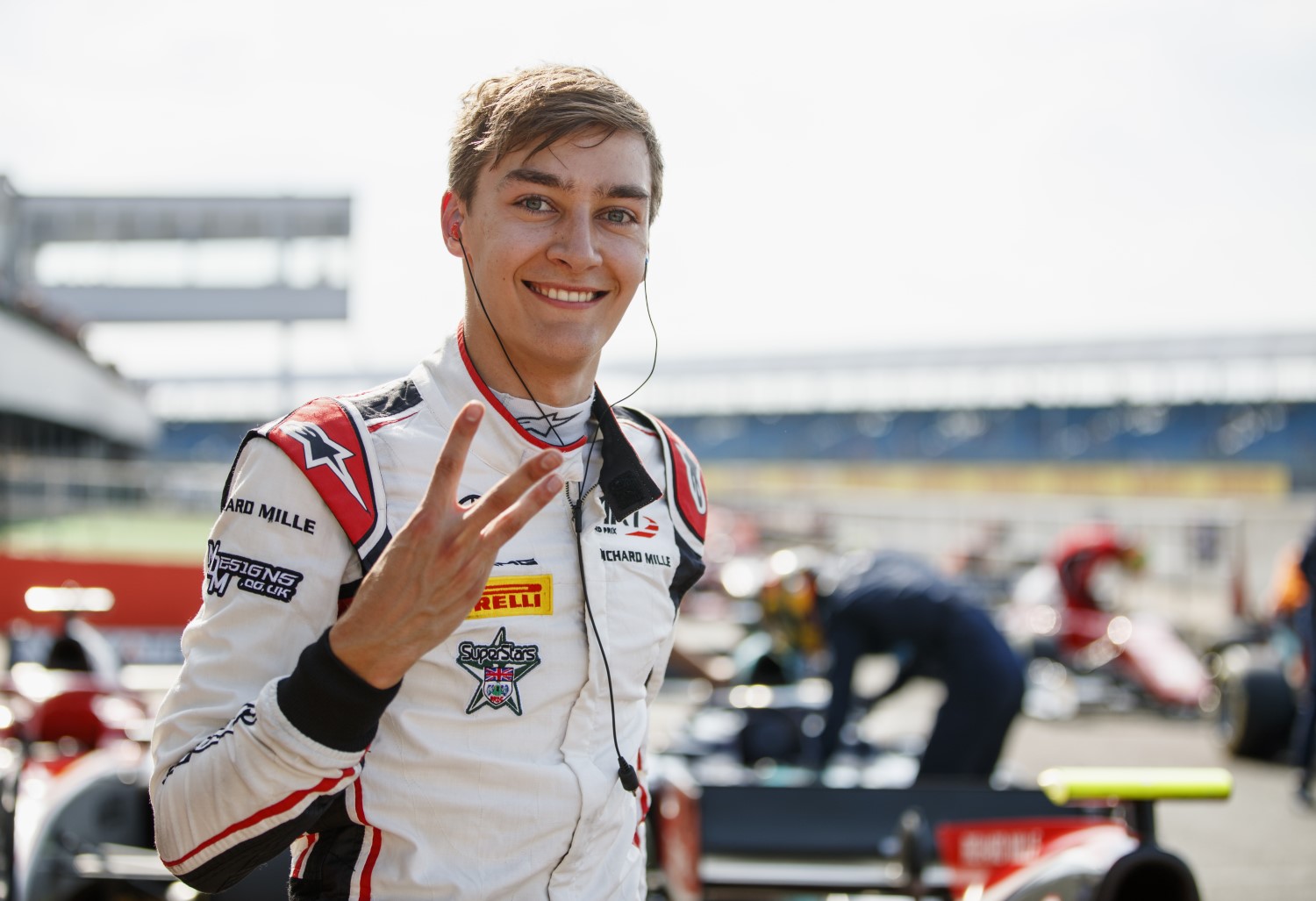 George Russell just happy to be in F1 even if it means driving Paddy Lowe's back of the grid car
(GMM) George Russell says he is "not worried" he is joining the slowest F1 team on the grid.
The Mercedes-backed, 20-year-old Briton looks set to be the Formula 2 champion this year, but in 2019 he will make his debut for Williams.
The once-great British team has slumped badly this year, and is easily dead last in the constructors' standings.
But Russell told the Finnish broadcaster C More: "I'm not worried.
"Formula one changes so fast. Last year Williams was fifth in the constructors' world championship and two years before that were third.
"Next year is a massive opportunity and everyone is so motivated and hungry to improve," he added.
Currently, the identity of Russell's 2019 teammate is unknown, but the main contenders are believed to be Sergey Sirotkin and Esteban Gutierrez, with Esteban Ocon and Robert Kubica now considered only outside chances.
"I would be happy with anyone," Russell said, "but it would be good if they are a really good driver to measure myself again.
"It's then important to build a good relationship with my teammate so that we can push the team forwards."
Mexican GP waits on new government for contract extension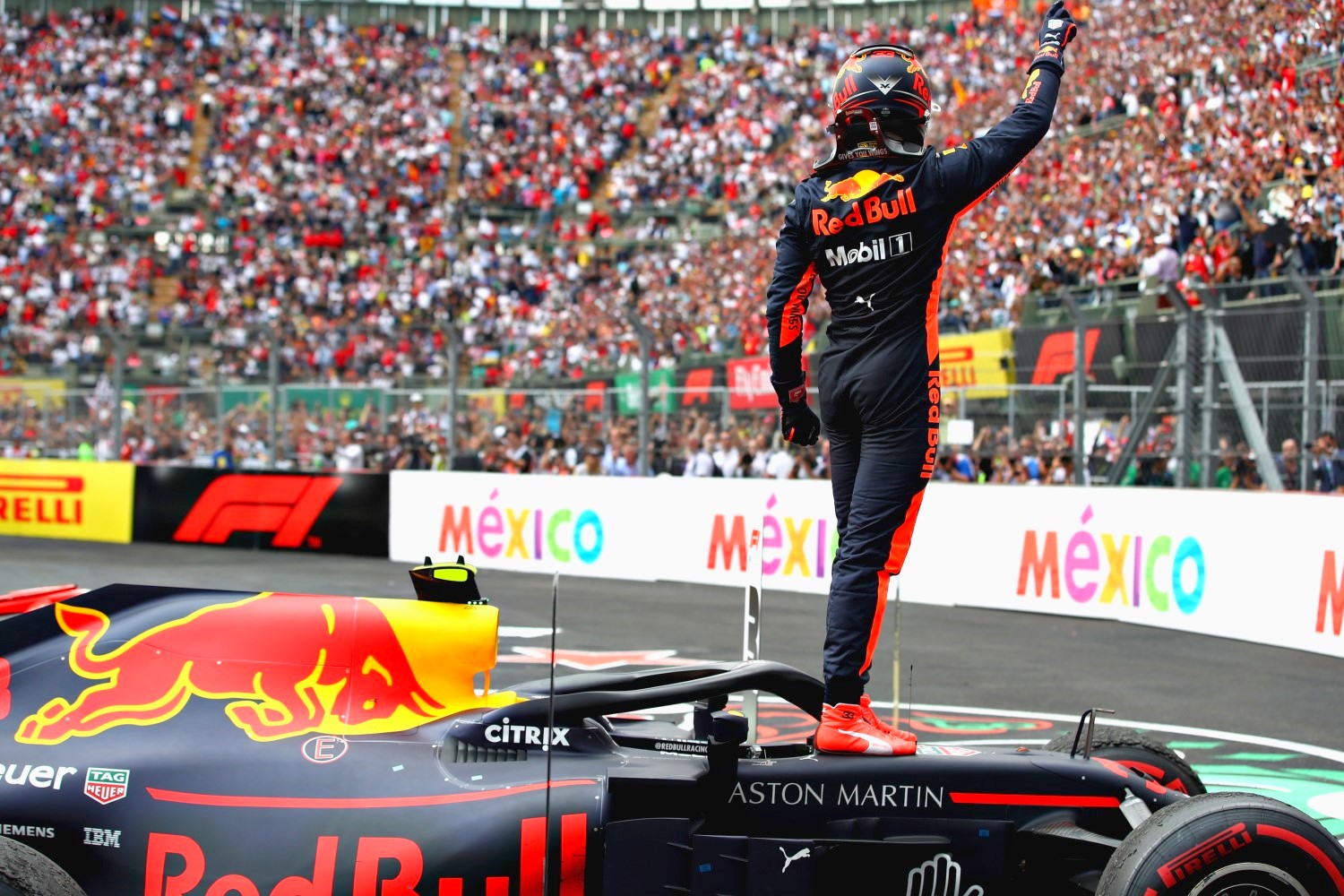 Even with a sell-out crowd of 135,407 with a three-day attendance of 334,946 and an F1 race still needs government support
Mexican Grand Prix organisers are confident they have the economic evidence to persuade the country's new administration to keep the race on the Formula One calendar after the contract expires next year.
Sunday's title-decider at Mexico City's Hermanos Rodriguez circuit drew a sell-out crowd of 135,407 with a three-day attendance of 334,946 — only slightly less than the season's best British Grand Prix at Silverstone.
It also won high praise from Formula One's managing director for motorsport Ross Brawn.
"The race is an example of what we would like to see everywhere, with the right mix of a great sporting event with various forms of entertainment," he said on Monday in a review of the weekend.
The grand prix is run by CIE, whose chief executive Alejandro Soberon has collected Formula One's Race Promoter of the Year award for the past three seasons, with significant state funding.
That is guaranteed for the five-year duration of the contract but any extension depends on the leftist administration of Mexican President-elect Andres Manuel Lopez Obrador who takes office on Dec. 1.
Soberon told Reuters in a telephone interview that continued support was 'fundamental'.
"This has always been positioned as a country marketing project. This size of project cannot be done otherwise," he said.
"They (the new administration) are going to evaluate the results of the four races and then make a decision on extension.
"I am very respectful of whatever the new government has to say and make an opinion," he added when asked if he was confident about the outcome.
"When I see all the data and everything that this race has brought the country, I am very confident that in some fashion we are going to find a way to continue the race." Reuters
Max Verstappen reveals father Jos' advice key to improved 2018 form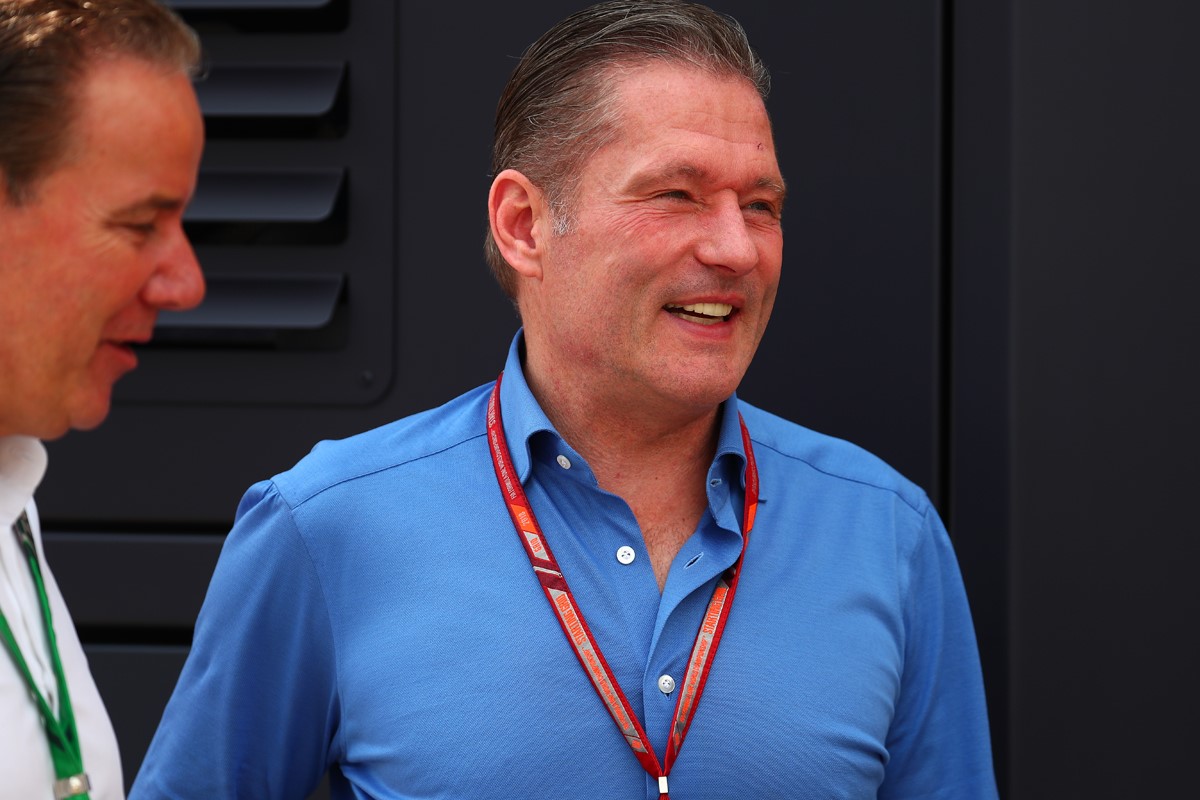 Jos Verstappen
Following his second win of the season at the Mexican Grand Prix, Max Verstappen has put his impressive form in the second half of the season down to following some advice from his father
Max Verstappen told about how he overcame heavy criticism at the start of 2018 to be one of the grid's in-form talents in its final months, and why he still doesn't care what anyone thinks about his driving style.
Since his torrid weekend at the Monaco Grand Prix earlier this year, where he crashed out in final practice and was unable to take part in qualifying — giving teammate Red Bull teammate Daniel Ricciardo an easy run to pole position and the eventual win — Verstappen has turned his season around, scoring two victories and seven podiums. His performances in the early part of the year resulted in some criticism and calls for him to alter his driving style — calls which he has consistently disregarded.
When asked what the difference is now compared to earlier in the year, Verstappen said: "The difference is I just listened to myself and I do my own thing. Even if there are a lot of things written, I really don't care. My Dad always taught me in karting back in the day if I was maybe overdriving or something, he would always tell me: 'Max even if you think you're not going fast enough, it's still fast enough' so I basically put my feelings back to that a little bit and it seems to have made a difference.'' espn