Video: Martinsville Monster Cup post-race Q&A – Penske defends his dirty driver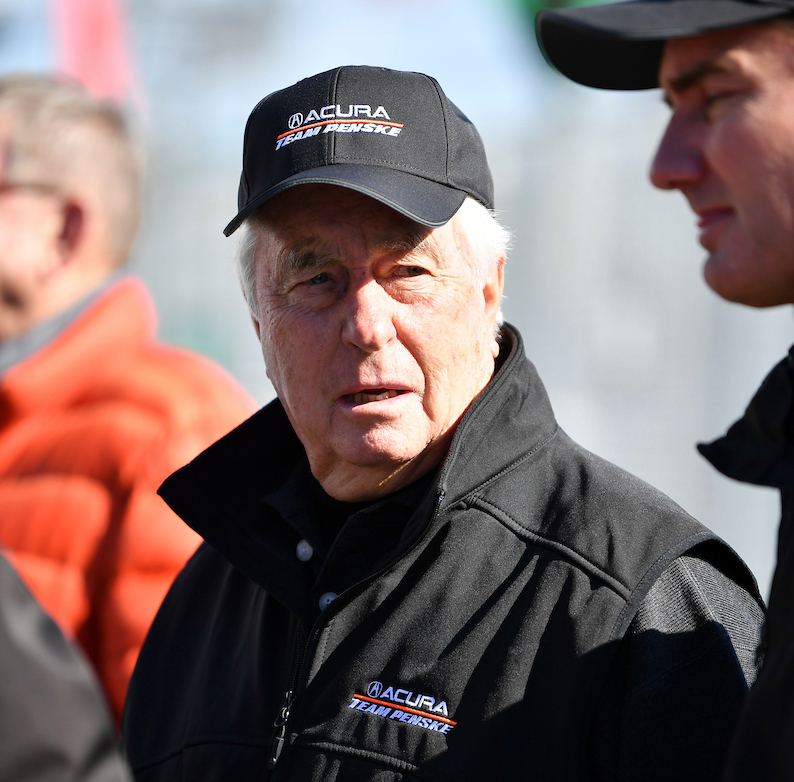 Roger Penske defends Logano drilling Truex in the rear to win the race. That is not skill as any grandmother can do that, it's called dirty driving
Second-place finisher Denny Hamlin (No. 11 FedEx Freight Toyota, Monster Energy NASCAR Cup Series), race-winning crew chief Todd Gordon, race-winning team owner Roger Penske and race-winning driver Joey Logano (No. 22 Shell Pennzoil Ford).
A pissed off Martin Truex Jr. blew off the press conference.
Team owner Penske took exception to Martin Truex Jr. calling Joey Logano's last-lap move to win Sunday's race at Martinsville Speedway "a cheap shot."
"He's a racer and should know better than to say that," said Penske after Logano's victory advanced the Team Penske driver to the championship race in Miami. "That was as clean a shot as you can have in a race like this. I didn't hear Kyle Busch or (Kyle Larson) have any kind of that conversation after that (Chicagoland) race."
Truex and Logano dueled for the lead in the final laps before Truex took the lead with one lap to go. Logano drilled Truex in the back in Turn 3 and moved him up the track and they raced toward the finish bouncing off each other. Logano won and Truex finished third.
Asked why he was bothered by Truex's comments, Penske said: "I think that Joey drove a great race. He didn't knock him off the race track. It was side-by-side racing at the end. Nobody lifted. My position, I thought it was fair, I thought it was square. Joey deserved to win."
That's not how Truex saw it.
"He just ran in the back of me and knocked me out of the way. Short track racing, but what comes around, goes around.
"He just took a cheap shot at the end there.
"I can promise you I won't forget what he did."