Victory in Sight, Truex Gets Taken Out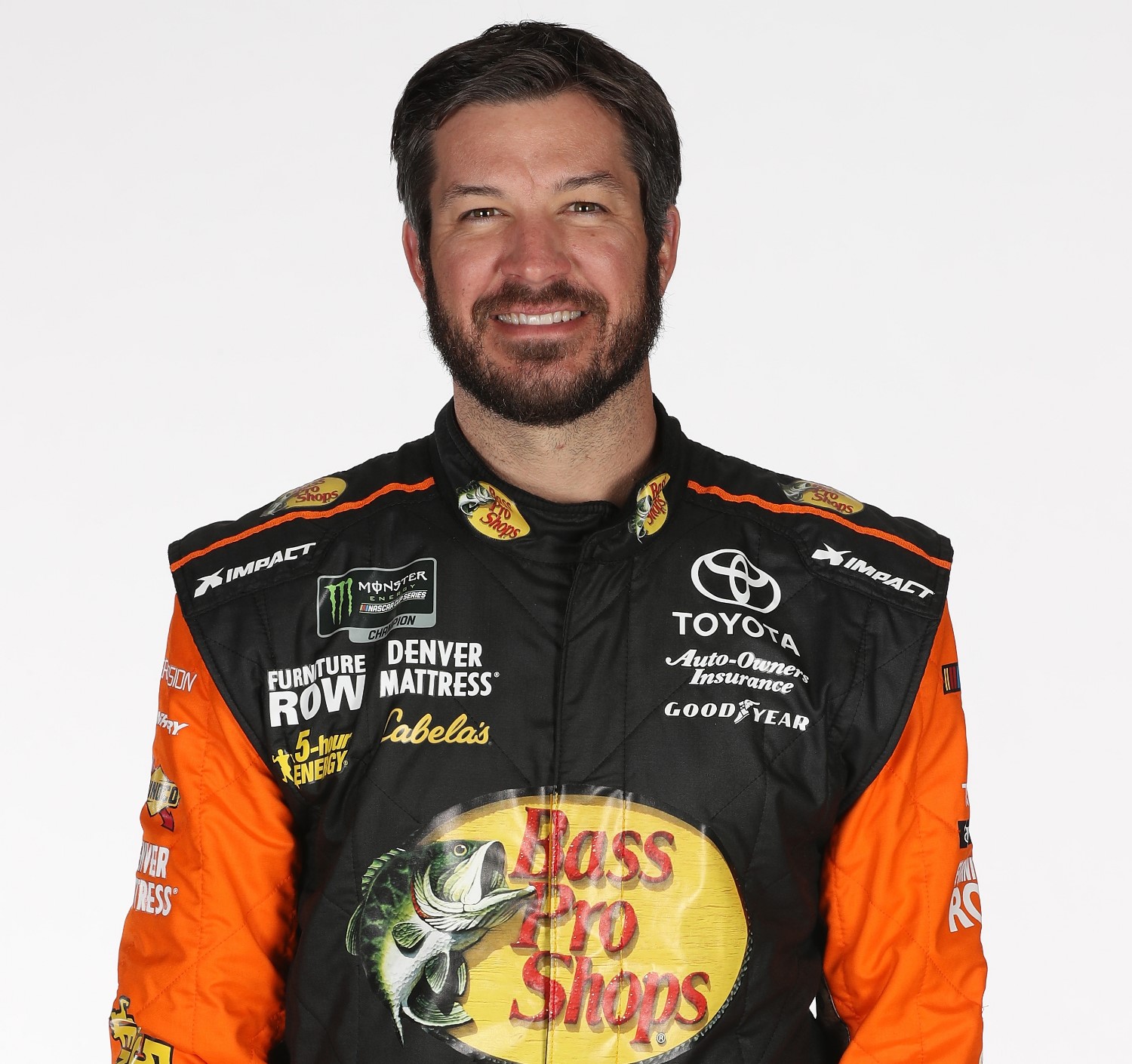 Truex has a message for Logano – paybacks are a bitch
Martin Truex Jr. didn't leave Martinsville Speedway a happy person even though he finished third after starting Sunday's 500-lap race from the rear of the field due to a prerace inspection issue.
Truex passed Joey Logano for the lead with one-lap remaining but as the cars rounded the final corner and headed to the checkered flag Logano intentionally knocked Truex out of the way to take the win in the first race of the Round of 8 playoffs. The victory gave Logano an automatic berth in the Final Four in three weeks at Homestead-Miami Speedway.
When Truex's No. 78 5-hour ENERGY Toyota got sideways from the bump it resulted in Denny Hamlin taking the second-place finish.
"We should be in Victory Lane right now," Truex said in post-race interviews. "He (Logano) might have won the battle but he won't win the war. I was next to him for six laps and never knocked him out of the way. We were going to race hard for it in my book. I cleared him fair and square and we weren't even banging doors. He just drove into the the back of me and knocked me out of the way. It's short track racing but what goes around comes around."
Truex's crew chief Cole Pearn was equally unhappy with the final lap incident.
"It was tough to take," Pearn said. "We had a great car today and Martin did a good job racing him (Logano) clean. Not surprised coming from him (Logano) — that's how he drives and that's his choice to make. I guess that's short track racing — kind of a crappy way to have it. To be that close and work so hard for this team and everything we got riding on this with the team closing down and just to have it right there is tough to take. We put our whole lives into this and when you come that close you get emotional about it for sure."
With two races and three spots remaining to make the Championship 4, Truex is 25 points ahead of the cutline. He and Kevin Harvick are tied in points. Truex came into the race with a 23-point lead above the cutline. (see point standing below)
It was the second time in the playoffs that Truex got taken out while in the lead near the finish line. It also happened in the first round at Charlotte Motor Speedway. But the Martinsville hit had a bigger consequence for the Furniture Row Racing driver since a victory would have punched his ticket to the Championship 4, and an opportunity to repeat as the NASCAR Cup Series champion.
"I just took a cheap shot at the end," Truex said. "Had an awesome race car all day long and did what we had to do to put ourselves into position to win our first time here at Martinsville and at a short track. Honestly just proud of my team, proud of all our guys.
"This is the kind of day we had to come here and have. I really wanted to win that race and feel like we definitely deserved it. We raced him (Logano) clean. We passed him clean and just out ran him in the long run. I pretty much had the feeling going to the backstretch that that was going to happen and there was nothing I could do about it. It sucks, but that's the way it goes. I can promise you I won't forget what he did. Everybody said we were out, said we couldn't run good at Martinsville, we don't run good at short tracks, our team's shutting down so we can't make it to the Championship 4. Yeah. I'm going to show everybody."
Though he started at the rear of the field, Truex didn't panic. He took care of his equipment and patiently drove to the front. He reached the top 10 on Lap 113 and finished seventh in the first stage and fourth in the second. He led twice for 18 laps.
After Logano, Hamlin and Truex the top-10 finishers were: Kyle Busch, Brad Keselowski, Kurt Busch, Chase Elliott, Ryan Newman, Daniel Suarez and Kevin Harvick.
The race had eight cautions for 68 laps and there were 11 lead changes among six drivers.
The two remaining races in the Round of 8 are scheduled for Texas Motor Speedway in Fort Worth (Nov. 4) and ISM Raceway in Phoenix (Nov. 11).
Martin Truex Jr. expresses his frustration with Joey Logano's last-lap move that cost him the Martinsville race, saying the No. 22 'won the battle, but he didn't win the damn war.'