IndyCar model murdered while driving into work (Update)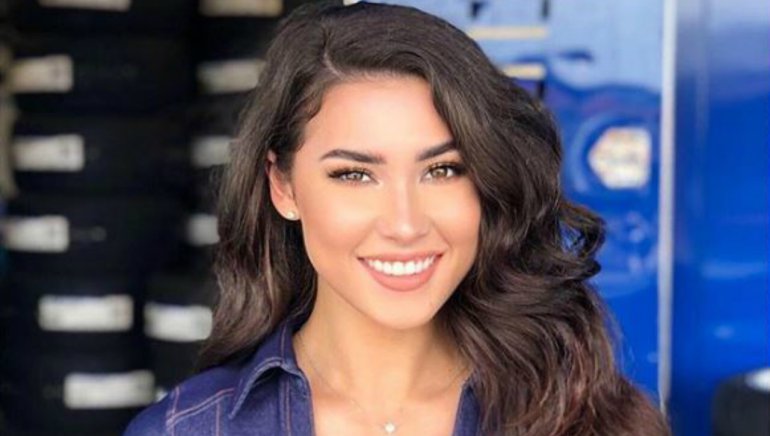 Photo of Kelsey Quayle courtesy of her Instagram account
UPDATE Police in Georgia say they have caught a break in the case of the murder of an IndyCar model.
A person of interest was caught on camera knocking on the door of a city bus right before the deadly shooting of 28-year-old Kelsey Quayle. She was shot in the neck while driving and crashed into other cars in Georgia earlier this month.
Investigators hope the surveillance video will lead to the arrest of her killer.
"After the bus pulls forward, the driver gets back into his car, and he follows this bus onto Upper Riverdale Road. He then gets out of his vehicle again, and in the video, we can see where Ms. Quayle comes down the road and has to make an adverse action, possibly to try to avoid the person in the lane of traffic," said Clayton County Police Department Capt. Scott Stubbs.
10/15/18 CLAYTON COUNTY, Ga. – An IndyCar model was driving to work last week when she veered into oncoming traffic and crashed into three other cars. When she arrived at the hospital, doctors realized she had been shot in the neck.
Her spinal cord was severed, causing "catastrophic brain damage," a family member told FOX5.
Now detectives are trying to determine where that bullet came from.
Kelsey Quayle, 28, was an aspiring model. She spent time on the IndyCar circuit touring with Andretti Autosport /James Hinchcliffe's car and Matthew Brabham's Indy Lights car.
She had just moved to Atlanta from SoCal with her boyfriend to further pursue her modeling career.
She picked up a job at a dentist's office and was on her way to work Monday, October 8 around 7 a.m. when the shooting took place, FOX5 reports.
Her family, still in California, flew to Grady Hospital in Atlanta which is where they made the difficult decision to take her off life support.
The Clayton County Police Department released surveillance video from various angles just seconds before the crash. They specifically want to speak with the driver of a white SUV and the driver of a gray sedan that is seen passing Kelsey's vehicle as it is traveling in the lanes of oncoming traffic.
Police are trying to determine whether the shooting was random or the result of road rage, but at this time there are no leads.
A GoFundMe page has been set up to help Kelsey's family pay for funeral expenses. FOX news