Verstappen tops Mexico Practice 3 but Hamilton and Vettel close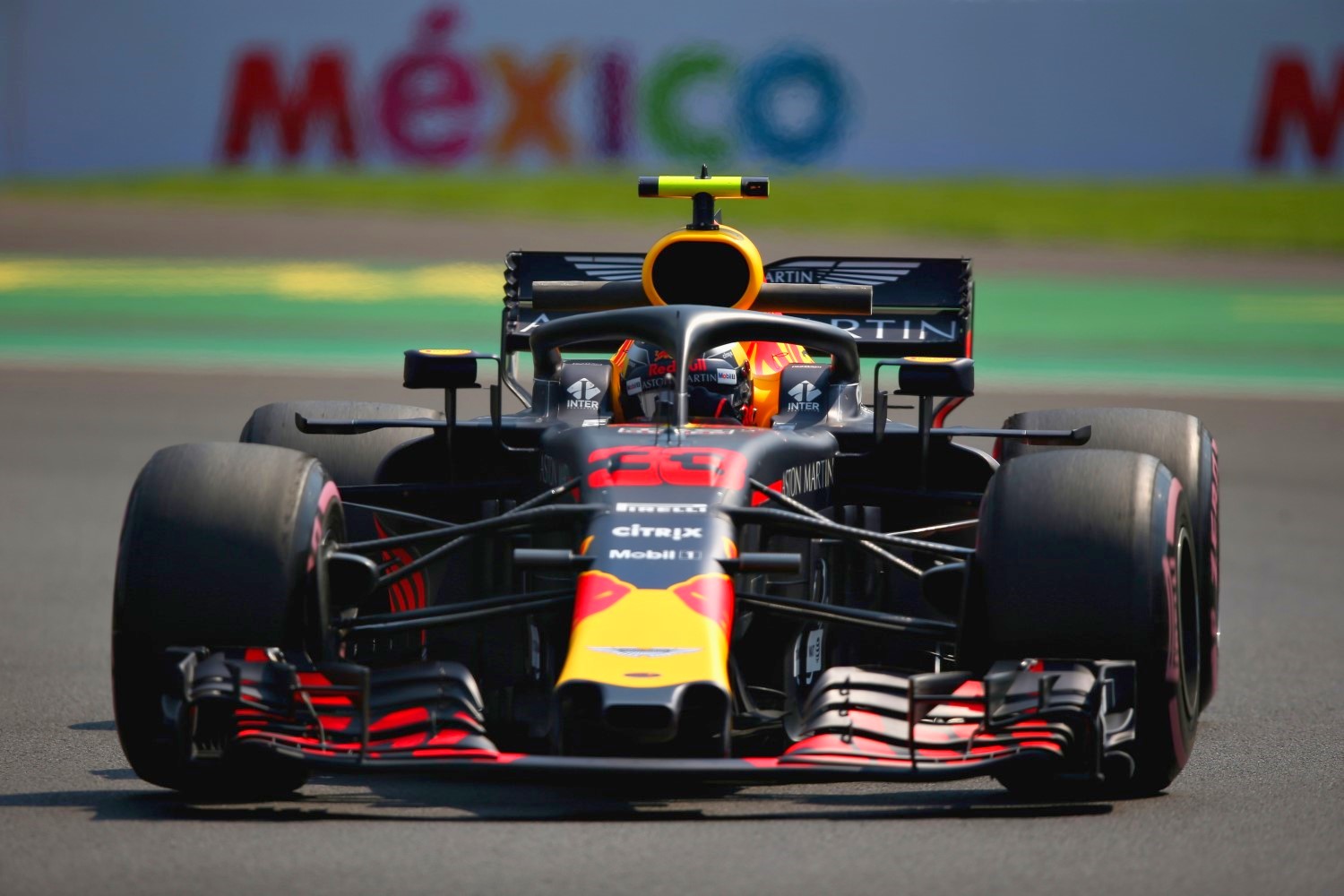 Verstappen again quickest – favorite to win pole
After a wet start to final practice for the Mexican GP, the track dried and Max Verstappen continued his dominance of the weekend by turning the fastest lap for the third session in a row for Red Bull.
And after Verstappen's hydraulics issue on Friday, it still wasn't all good news for Red Bull, with both the Dutchman and teammate Daniel Ricciardo – fourth fastest – reporting battery charge problems during the session.
Ferrari's Sebastian Vettel all but matched title rival Hamilton in third, with team mate Kimi Raikkonen taking fifth behind Ricciardo. Charles Leclerc was an impressive sixth for Sauber, ahead of Toro Rosso's Pierre Gasly, who will start from the back of the grid thanks to penalties for power unit and gearbox changes. Sauber's Marcus Ericsson and Renault's Nico Hulkenberg completed the top ten.
Mercedes have their work cut out to get Valtteri Bottas out for qualifying by the looks of things after the Finn parked up on track midway through the session…
But in better news for the Silver Arrows, Hamilton has found some pace and made a climb up the leader board – but he is still some way off Verstappen's marker…
The Dutchman has to start as favorite for a record pole later on today.
Overcast conditions meant a very quiet start to the session as just a handful of drivers headed out for installation laps on intermediate tires – or, somewhat oddly, in the case of Williams, full wets. The rest chose to wait for the rapidly drying track to improve.
Twenty-nine minutes in, McLaren's Fernando Alonso was the first man to brave slick rubber and he duly set the day's first time with a 1m 21.213s. That proved the circuit was in good shape and the benchmark quickly plummeted as others followed the Spaniard's lead.
That was until the Virtual Safety Car was deployed with 15 minutes to go after Valtteri Bottas came to a smoky halt in his Mercedes at Turn 15. A suspected hydraulics issue was the dashboard diagnosis, but the exact problem is yet to be confirmed.
Practice 3 Results
| | | | | | | |
| --- | --- | --- | --- | --- | --- | --- |
| POS | NO | DRIVER | CAR | TIME | GAP | LAPS |
| 1 | 33 | Max Verstappen | Red Bull Renault | 1:16.284 | +0.000s | 9 |
| 2 | 44 | Lewis Hamilton | Mercedes | 1:16.538 | +0.254s | 9 |
| 3 | 5 | Sebastian Vettel | Ferrari | 1:16.566 | +0.282s | 11 |
| 4 | 3 | Daniel Ricciardo | Red Bull Renault | 1:17.028 | +0.744s | 7 |
| 5 | 7 | Kimi Raikkonen | Ferrari | 1:17.045 | +0.761s | 16 |
| 6 | 16 | Charles Leclerc | Sauber Ferrari | 1:17.059 | +0.775s | 13 |
| 7 | 55 | Carlos Sainz | Renault | 1:17.336 | +1.052s | 11 |
| 8 | 10 | Pierre Gasly | Toro Rosso Honda | 1:17.525 | +1.241s | 16 |
| 9 | 9 | Marcus Ericsson | Sauber Ferrari | 1:17.565 | +1.281s | 14 |
| 10 | 27 | Nico Hulkenberg | Renault | 1:17.623 | +1.339s | 10 |
| 11 | 31 | Esteban Ocon | Force India Mercedes | 1:17.731 | +1.447s | 10 |
| 12 | 11 | Sergio Perez | Force India Mercedes | 1:17.819 | +1.535s | 10 |
| 13 | 8 | Romain Grosjean | Haas Ferrari | 1:18.145 | +1.861s | 10 |
| 14 | 2 | Stoffel Vandoorne | McLaren Renault | 1:18.445 | +2.161s | 15 |
| 15 | 14 | Fernando Alonso | McLaren Renault | 1:18.548 | +2.264s | 11 |
| 16 | 28 | Brendon Hartley | Toro Rosso Honda | 1:18.637 | +2.353s | 10 |
| 17 | 35 | Sergey Sirotkin | Williams Mercedes | 1:18.669 | +2.385s | 9 |
| 18 | 18 | Lance Stroll | Williams Mercedes | 1:18.698 | +2.414s | 8 |
| 19 | 77 | Valtteri Bottas | Mercedes | 1:18.839 | +2.555s | 5 |
| 20 | 20 | Kevin Magnussen | Haas Ferrari | | | 1 |