Latest F1 news in brief – Saturday
Ferrari's special mirrors may soon not be needed

F1 considering camera technology for mirrors

FIA gives green light to Mercedes wheel rim 'holes'
Ocon looks set to sit out 2019 season
Sainz Jr. wants early McLaren test in Abu Dhabi
Verstappen determined to win in Mexico
Alonso says no Formula E switch
Magnussen to get married next summer
Team bosses have had yet another meeting in Mexico
Haas-Rich Energy deal came about quickly
Overheating concerns forced Mercedes to turn down engines
F1 considering camera technology for mirrors
(GMM) F1 is considering revving up its rear view mirrors.
It emerged in Mexico that drivers are pushing their bosses to use camera and monitor technology to give them a better rearwards view than their cars' traditional mirrors.
"For sure it's possible," said Sauber team boss Frederic Vasseur.
Haas' Gunther Steiner agreed: "The technology is out there, we could do it and I think it's in discussion with the FIA at the moment. Charlie Whiting is looking into it."
FIA gives green light to Mercedes wheel rim 'holes'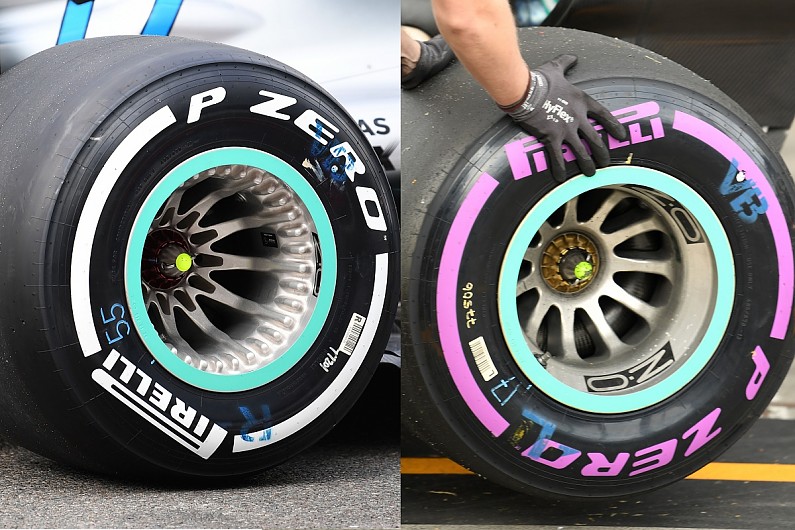 New wheel on left
(GMM) Mercedes has got the green light to resume using its preferred wheel rim design.
In Austin, amid rumors Ferrari had prepared an official post-race protest, Mercedes filled the controversial holes in its wheel rims with silicone.
But in Mexico, the German team asked the stewards if it could resume using the hole design.
"The stewards gave the green light," reported Germany's Auto Motor und Sport.
Ferrari, however, claims the holes represent moveable aerodynamics, which is not allowed in F1.
But with the FIA disagreeing, other teams will now be looking into the Mercedes solution.
"I expect to see a few interesting interpretations of this concept next season," said Renault technical boss Nick Chester.
"Next year it will be even more important to blow the air through the rims, because with the new front wings you cannot push the flow out so easily," he added.
Ocon looks set to sit out 2019 season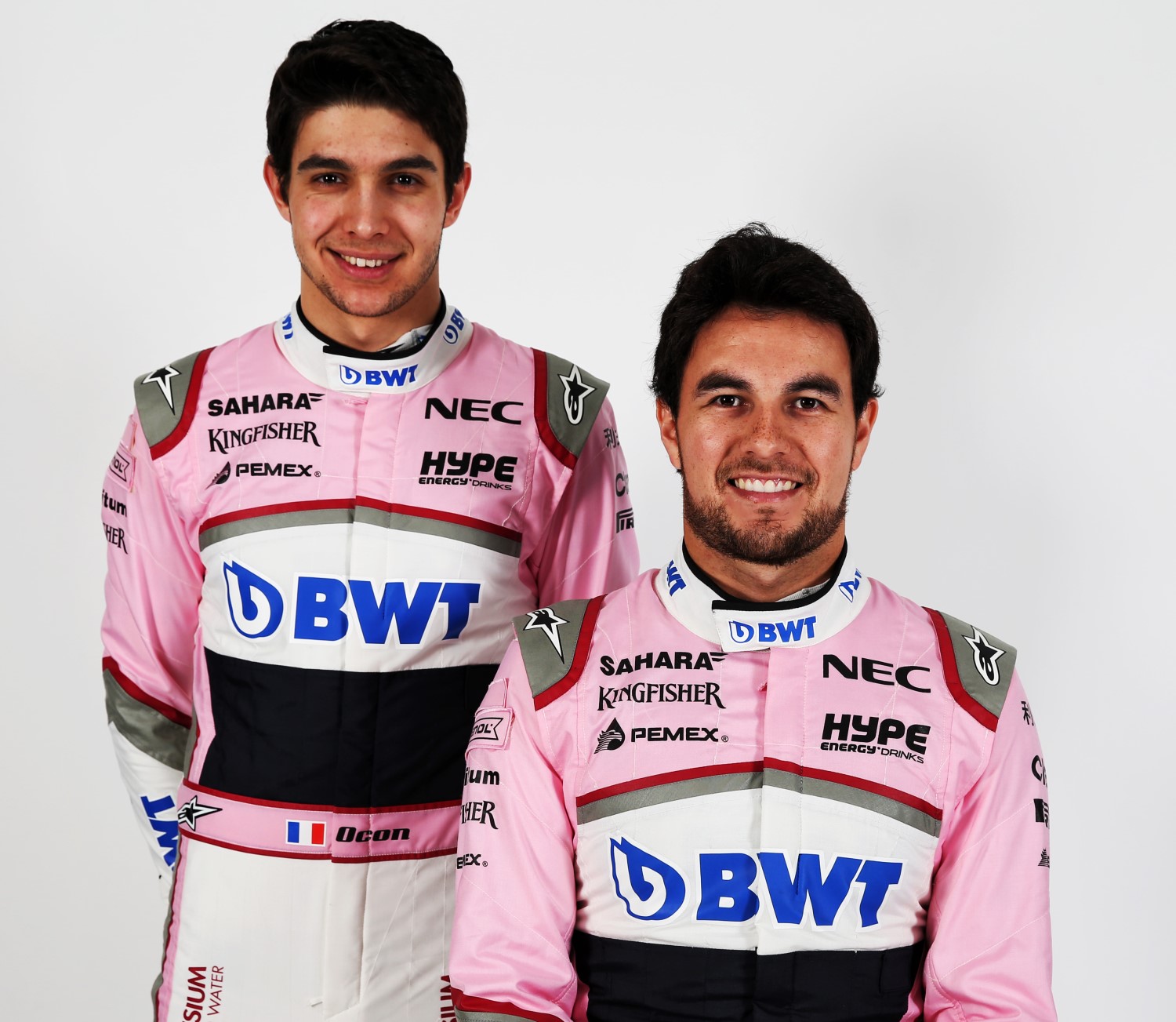 Esteban Ocon (L) will play benchwarmer in 2019 while his teammate Perez (R) buys his seat with a big check
(GMM) Esteban Ocon looks increasingly likely to sit out the 2019 season.
Toto Wolff, the Mercedes boss, said the Frenchman's chances of securing the second place at Williams for 2019 are "minimal".
"Over the past two months the situation has not changed," he said. "We are already thinking about 2020.
"Esteban will help us with the Mercedes car, and then we'll see what awaits him."
Mercedes successfully placed its other development driver, George Russell, at Williams for 2019. But Wolff said it is a "completely different situation" for Ocon, who has lost his seat at Force India.
"Perhaps it will be good for him to miss a year and return to a competitive car," he said.
The big rumor is that the 'competitive car' could be Valtteri Bottas' seat at Mercedes.
The Finn has struggled, particularly in the second half of 2018.
"I have lost a lot of points this year and in the second half I never finished ahead of Lewis (Hamilton)," Bottas acknowledged in Mexico.
"But I don't think I am really 130 points behind him. The difference between us is much smaller. I know it and so does the team," he added.
Sainz Jr. wants early McLaren test in Abu Dhabi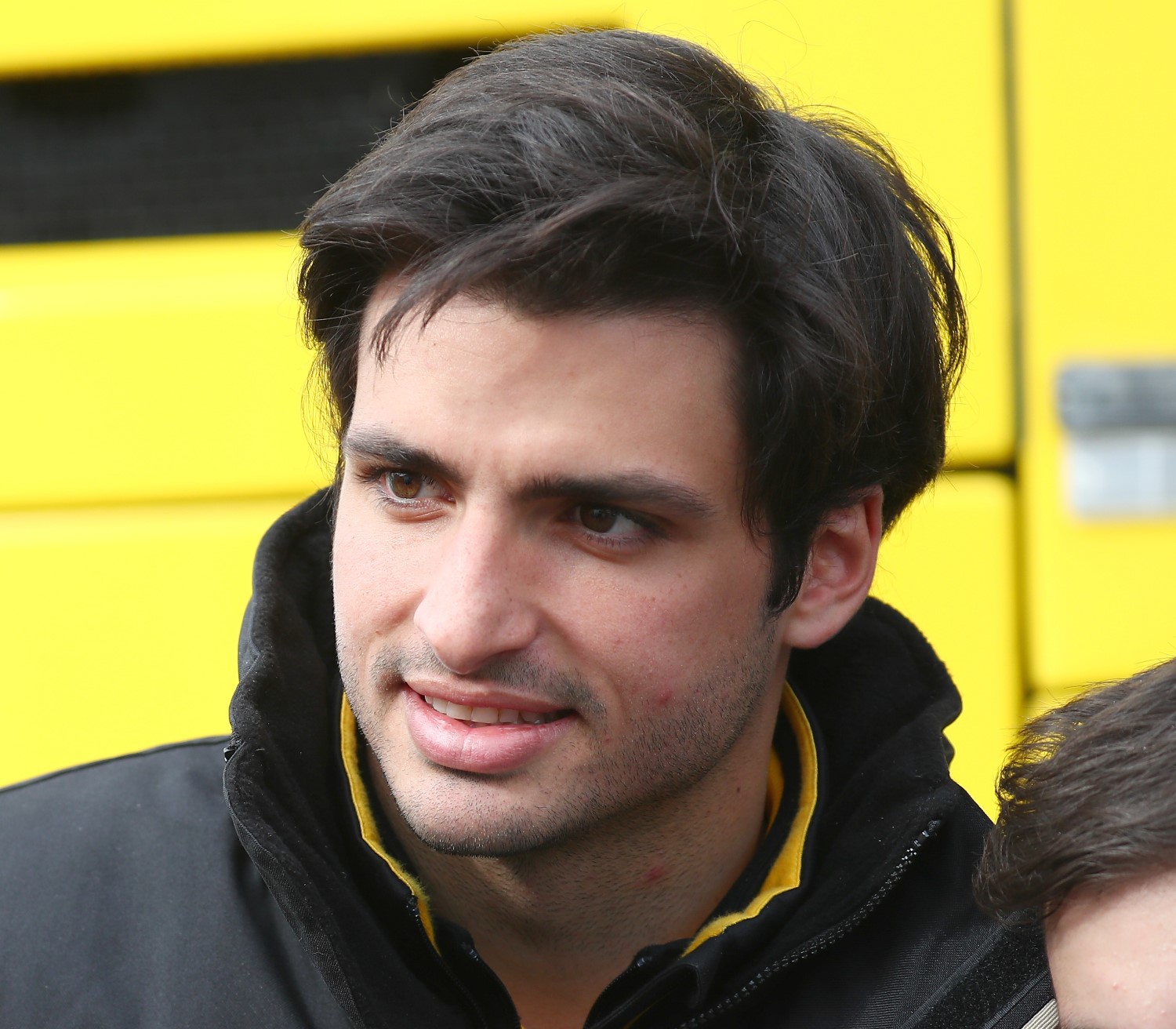 Carlos Sainz Jr.
(GMM) Carlos Sainz Jr. is hoping to get his McLaren career off to a fast start next month.
The Spaniard currently drives for Renault, but he is switching to McLaren for 2019.
He hopes to get his first taste of the Woking team's Renault-powered car in the post-race Abu Dhabi test.
"It will be a good opportunity to try out this year's car," Sainz told Speed Week in Mexico.
"I think my managers are checking to see if that's possible. But nothing is decided yet."
Another driver hoping to get an early taste of his new team for 2019 is Kimi Raikkonen, who is switching from Ferrari to Sauber.
"We are still discussing, but I hope that we are able to take a decision regarding Abu Dhabi during this weekend," said Sauber boss Frederic Vasseur in Mexico.
Lance Stroll could get an early release from Williams to test for Force India, but Red Bull has reportedly barred Daniel Ricciardo from driving the Renault in Abu Dhabi.
Verstappen determined to win in Mexico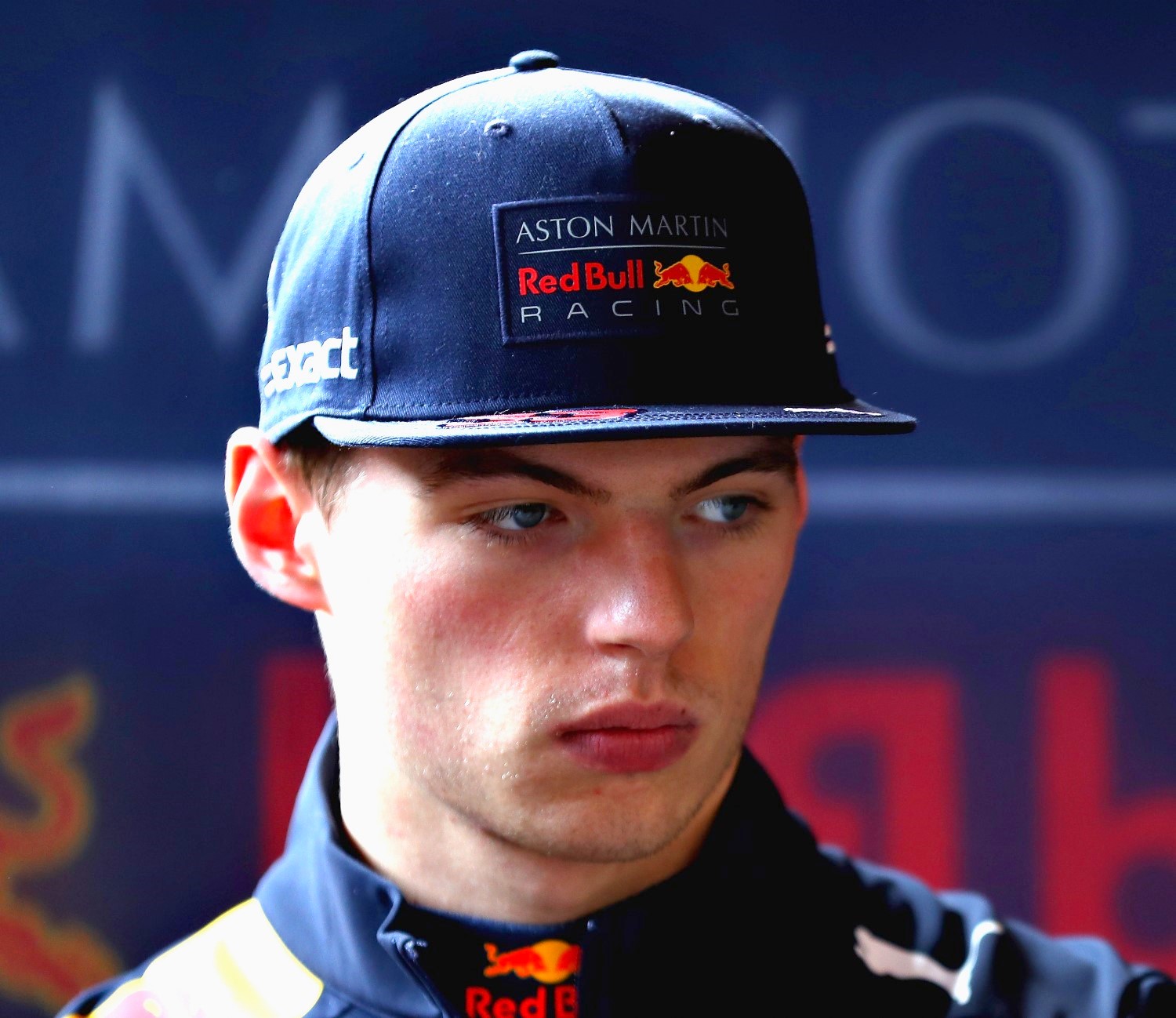 Red Bull led every lap in Mexico last year
(GMM) Max Verstappen says his only focus is on winning the Mexican grand prix this weekend.
When asked about Sebastian Vettel's recent championship troubles and driving mistakes, the Dutchman said he is not at all interested.
"I need all my attention for my own performance," the Red Bull driver told De Telegraaf.
He also refused to say whether he thinks he would have won the 2018 title in Vettel's Ferrari.
"I do not answer that. It's totally irrelevant.
"I have come here to win, not to be on the podium. The circumstances are in my favor, so I must take advantage of that. Starting with practice and then qualifying," said Verstappen.
A technical glitch aside, practice started well for Verstappen, as he looks the driver to beat in Mexico.
"Everyone is struggling with tires except Red Bull. They seem to have the least amount of problems," said Ferrari's Vettel.
Red Bull is also looking ahead with confidence to 2019, when it will have works Honda power.
"Our goal is to fight for the title, even if realistically it will be difficult," Dr Helmut Marko is quoted by Brazil's Globo.
Verstappen added: "Personally I do not think we will be strong at the start, but I think we will make up ground throughout the year."
To that end, Honda and Red Bull are already pushing hard, with Toro Rosso currently the 'test mule' for aggressive engine development.
"The engine we will have next year is a new project," revealed Red Bull boss Christian Horner.
Car designer Adrian Newey said: "It's been very different from receiving Renault's technical data. We are developing in partnership with Honda and can really feel the difference.
"It's something we have never been able to do with Renault," he added.
Alonso says no Formula E switch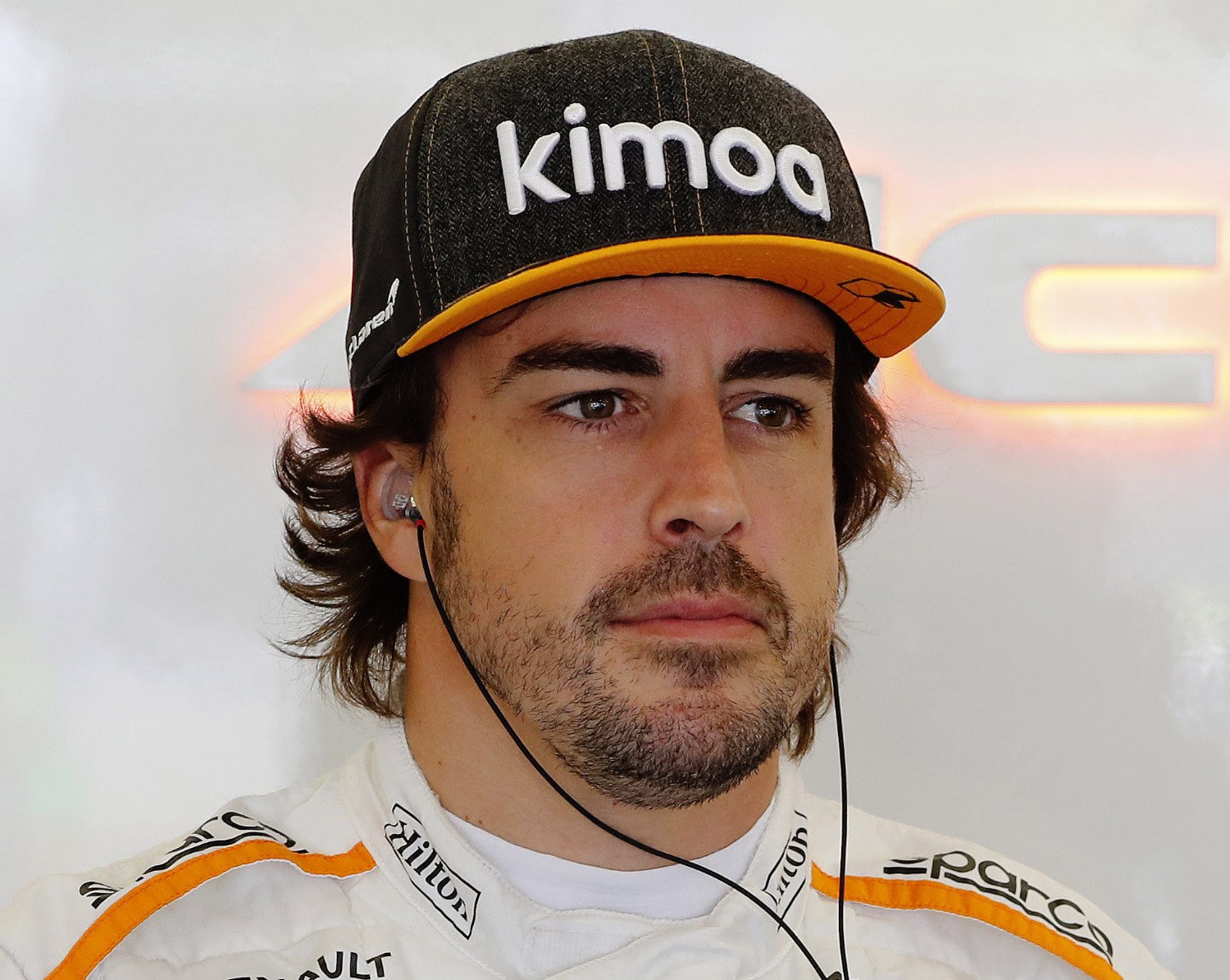 Alonso views Formula E as a place for F1 rejects
(GMM) Fernando Alonso has played down suggestions he could switch to Formula E.
Both series boss Alejandro Agag and new Formula E driver Felipe Massa have suggested the Spaniard would be a good fit in the all-electric category.
But Alonso told AS newspaper in Mexico that he does not "contemplate" the full season in Formula E.
"All the categories are interesting," said the retiring McLaren driver.
"I watch them all on television, I'm passionate about racing. But right now it is not within the plans.
"Right now I have two things in the air, but nothing has changed for the past two weeks. Two championships have interested me so I will see how I can combine them.
"I also need life outside of F1, so I'll examine everything and then take a final decision," Alonso added.
Magnussen to get married next summer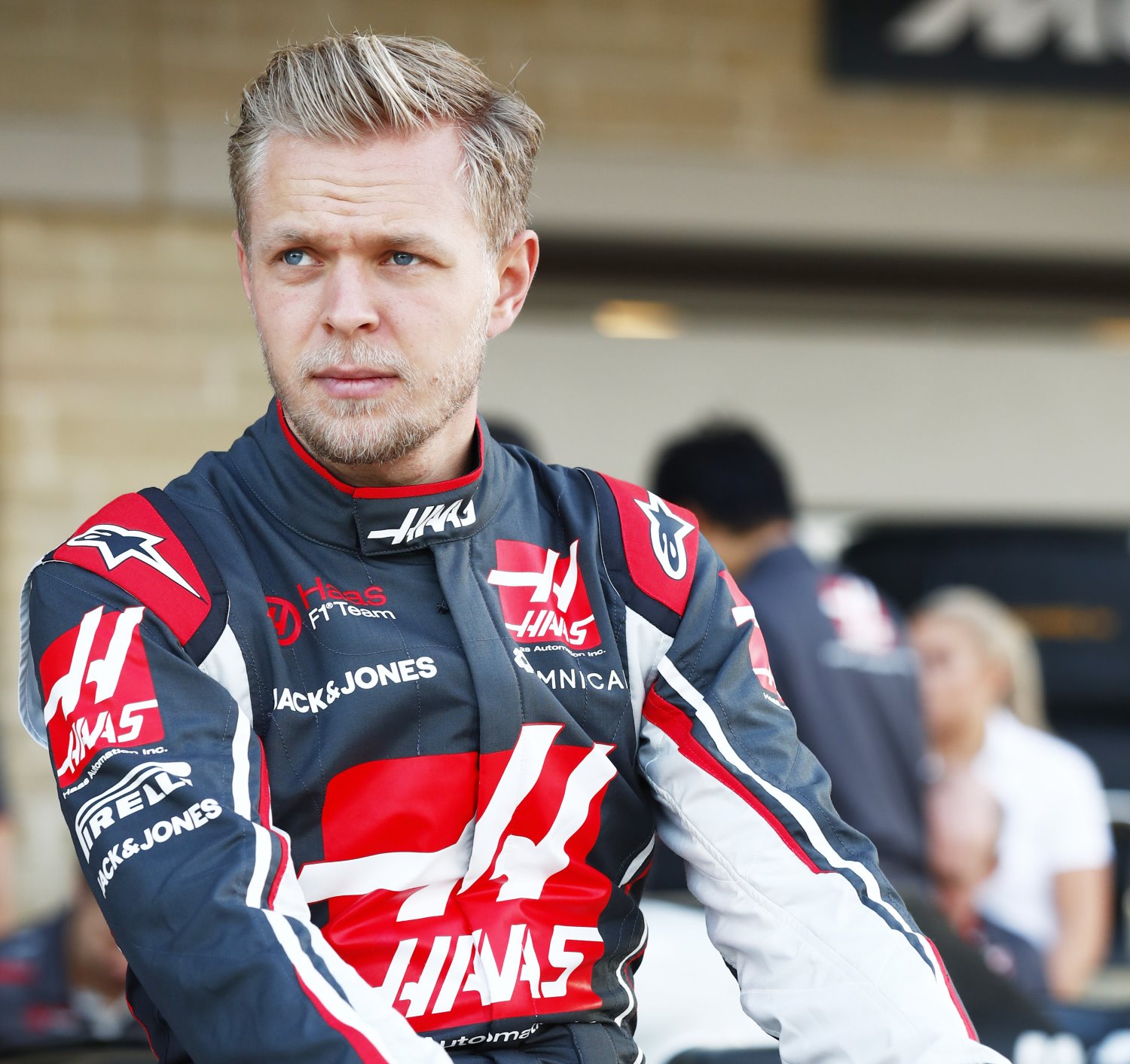 Magnussen to wed
(GMM) Kevin Magnussen has revealed he is engaged to be married.
Denmark's Ekstra Bladet newspaper reports that the Haas driver proposed to his girlfriend Louise.
"Yes, it is true that we will be married in the summer," Magnussen confirmed in Mexico.
Danish media said the wedding will take place in the August break next year.
Magnussen says he has been engaged for some time now, but didn't feel the need to announce it.
"It's strange to me to share my privacy with people I do not know," said the Dane. "So I do not want to go into too much detail and I hope people respect that."
Magnussen is much keener to let the world know his opinion about the 'fuel economy' rules in formula one, which led to his disqualification in Austin a week ago.
He says the rules are "stupid".
"The end of the race was not a race anymore. Nobody attacking, nobody defending. How is that racing?" Magnussen is quoted by SID news agency.
"The last lap we all drove down the straight at half throttle. It was a joke."
Team bosses have had yet another meeting in Mexico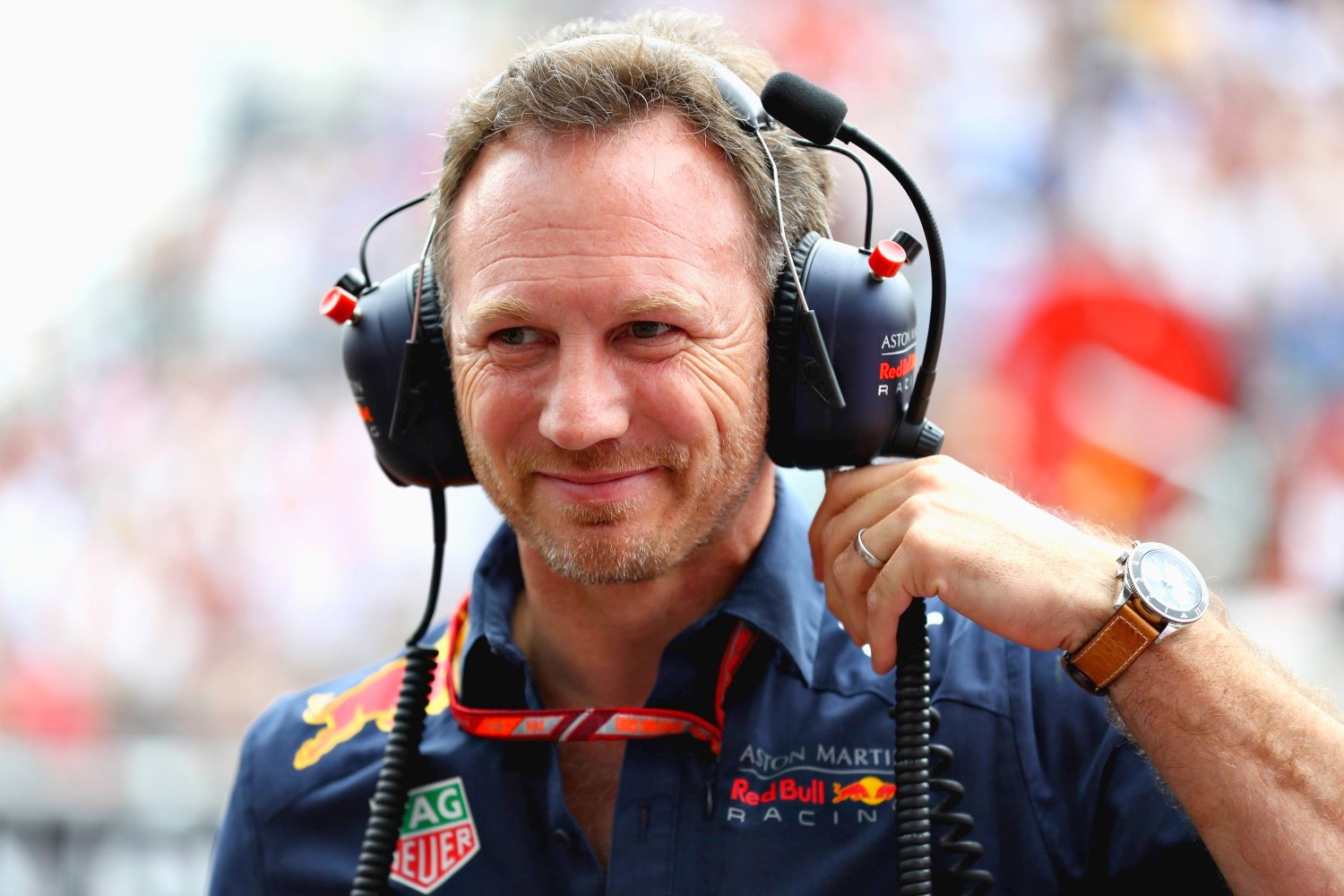 Horner is skeptical
The team principals from all F1 teams on the grid have come together in Austin and Suzuka to discuss urgent matters, and reports have come out that all the bosses had yet another meeting in Mexico City ahead of the Mexican Grand Prix.
It's not a Strategy Group meeting or anything like that as no member of the FIA was present, it's simply a get-together of all team principals to talk about things like the new regulations in 2021, the planned budget cap for each team and general topics like making the F1 a more attractive sport for the fans.
"There were some healthy discussions today and it was one of the better meetings," Mercedes team principal Toto Wolff told Motorsport-Total.
His colleagues agreed, with Force India boss Otmar Szafnauer underlining that the sport has to be more about the fans.
"It's important that the spectacle returns for the fans," he explained.
"We have to show the roots of racing. It can't be fake."
Not everyone is as positive about the meetings, however. Red Bull's Christian Horner is skeptical about the use of the meetings, as he thinks that the team bosses won't be genuine to each other. After all, F1 is a competition, he argues.
"On the outside, we're all nice to each other, but at the end of the day F1 is a competition.
"We all try to out-smart each other with the car, employees sponsors et cetera.
"It's up to Liberty Media to give us a set of rules which we have to hold ourselves to."
Very contrasting opinions coming out of the meeting. Maybe the FIA should have been present there as a mediator? GPblog
Haas-Rich Energy deal came about quickly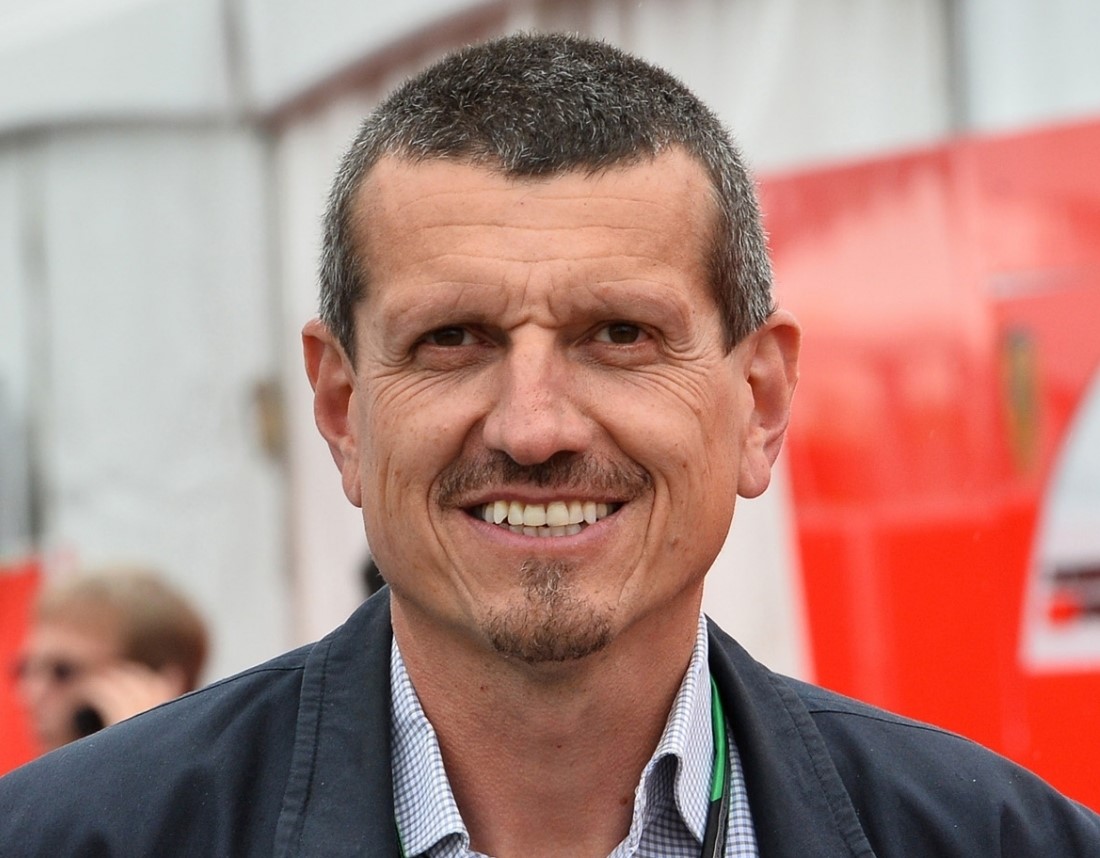 Guenther Steiner stole Rich Energy right out from under the nose of the hapless Williams team that all but had the energy drink sponsorship wrapped up
Haas's deal to sign Rich Energy as its new titles sponsor for the 2019 F1 season came about quickly, team principal Guenther Steiner told RaceFans.
Speaking to RaceFans in an exclusive interview, Steiner said the deal "came about pretty quickly."
The energy drink company was previously linked to an investment at Force India and sponsorship deal with Williams before it decided to proceed with Haas.
"It was before Austin that we started to talk," said Steiner. "We talked what we can do, what we will do and what they will do, and then it came together."
The team will overhaul its livery next year when it is rebranded as Rich Energy Haas F1 Team. Steiner said he expects the new look will have fans and critics. "I think always livery it's always taste. We never will agree on it.
"I wouldn't say it's a good thing or a bad thing, it just will be different. Hopefully we can make it look nice and people will still like it."
Gene Haas's team entered F1 in 2016 as a means of promoting his machine tooling business. Speaking to media yesterday, Steiner said the team is ready to share its branding with other partners.
"Now we are in three years the Haas F1 name is I think pretty well-established, I think everybody would agree to that. Now everyone knows what Haas F1 is which in the beginning it wouldn't have been if we'd have another one in it.
"If a partner comes along which contributes enough to do something together as well, because this gives us opportunities, why not do it? I think it will help the team." Racefans
Overheating concerns forced Mercedes to turn down engines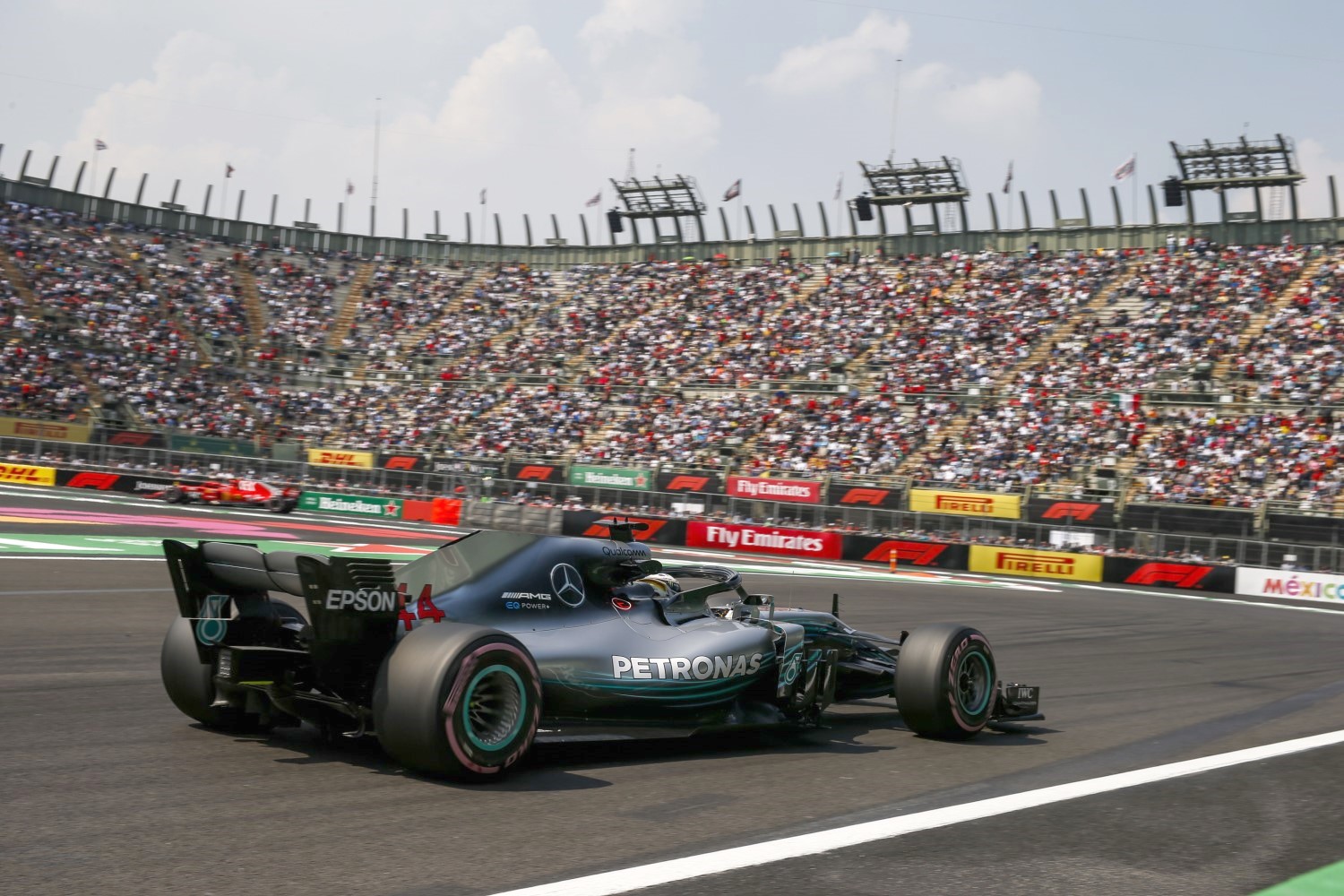 Hamilton speeds in front of big Friday crowd
Mercedes has revealed that it had to turn down the performance of its engines during Friday practice at the Mexican Grand Prix due to overheating concerns.
Lewis Hamilton and Valtteri Bottas finished the second practice session in seventh and ninth, with deficits of over 1.3s to the pace-setting Red Bulls. The gap to title rivals Ferrari was smaller at just 0.1s, but technical director James Allison is hopeful the team will be able to turn up the performance if the forecast for cooler temperatures over the weekend holds true.
"This is an unusual track, which places unusual demands on the chassis, power unit, cooling systems and tires," Allison said. "From all our running today, we have to conclude that we have not yet found the best way to meet those unusual demands with good performance on both single laps and in the long runs.
"We were overheating the power unit in a number of areas today, and that meant we had to protect against this by turning it down as a precaution. With a bit luck, and no little hard work, we can get ourselves into better shape tomorrow and on Sunday, when conditions are also forecast to be cooler.
"We have plenty of work ahead of us overnight and in FP3 tomorrow to put ourselves in a stronger position than we were able to achieve today."