Red Bulls run 1-2 in opening Mexico GP practice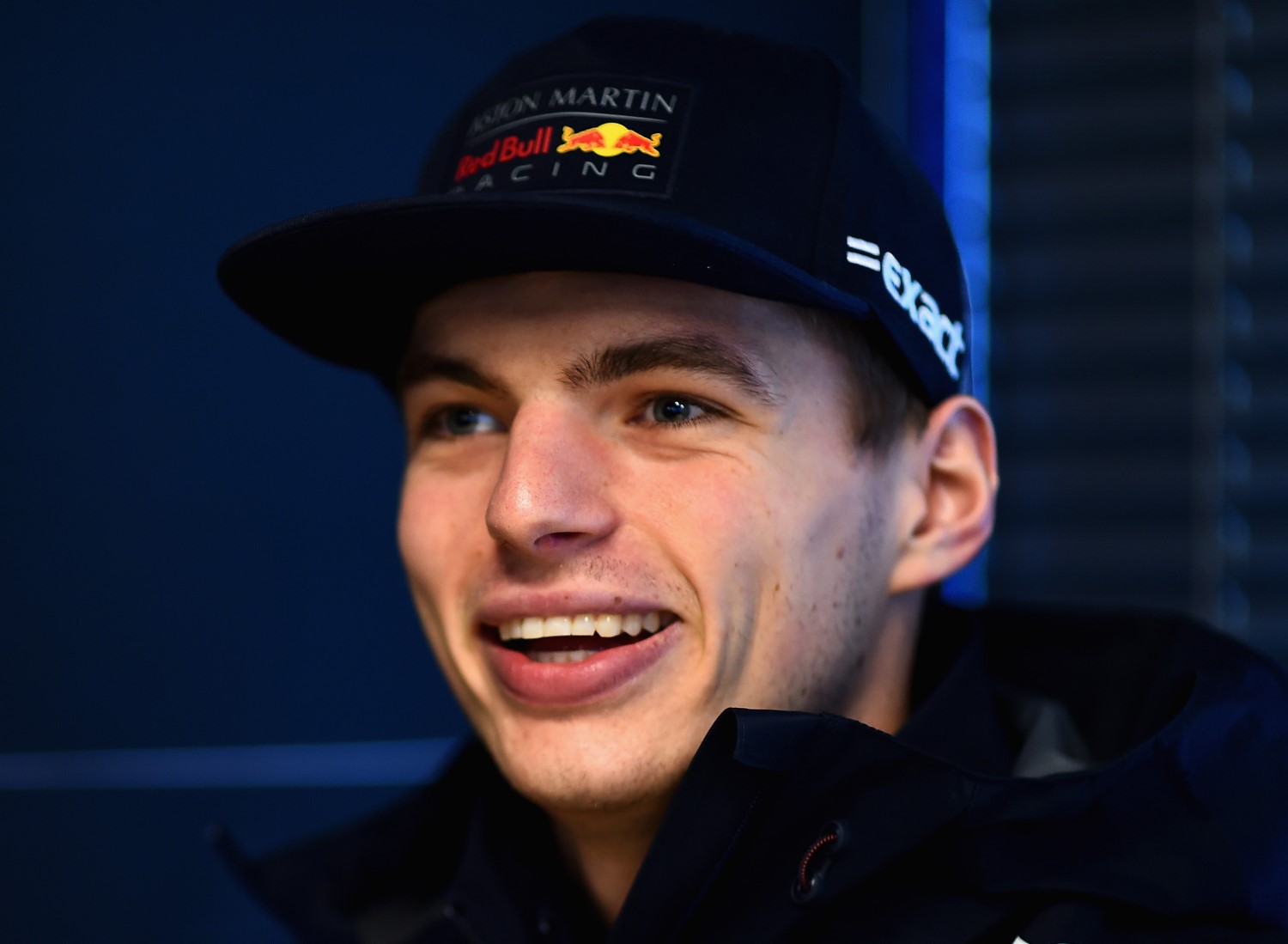 Max Verstappen
The Red Bulls of Max Verstappen and Daniel Ricciardo easily ran 1-2 in opening practice for the Mexican GP. In the thin air and with dust flying up from the track, the Red Bulls appeared to be making the most downforce and were over 1-second faster than the rest of the field.
Carlos Sainz Jr. ran third for Renault ahead of his teammate Nico Hulkenberg.
2018 F1 champion Lewis Hamilton was 5th quick 1.4 sec. back.
The Ferraris of Sebastian Vettel and Kimi Raikkonen were really struggling over 2-seconds back.
Red Bull expected to be competitive here and so it looks based on that first session. Renault were the surprise package with Sainz and Hulkenberg ahead of Mercedes and Ferrari. But FP2 will be more representative of the conditions expected in both qualifying and the race – so expect a shakedown at the top of the leader board later on today.
Hamilton needs to finish 7th or higher this weekend to win the title regardless of where title rival Vettel finishes.
Mercedes need to out score Ferrari by 20 points to wrap up the constructors' title.
Practice 1 Results
| | | | | | | |
| --- | --- | --- | --- | --- | --- | --- |
| POS | NO | DRIVER | CAR | TIME | GAP | LAPS |
| 1 | 33 | Max Verstappen | Red Bull Renault | 1:16.656 | +0.000s | 19 |
| 2 | 3 | Daniel Ricciardo | Red Bull Renault | 1:17.139 | +0.483s | 19 |
| 3 | 55 | Carlos Sainz | Renault | 1:17.926 | +1.270s | 20 |
| 4 | 27 | Nico Hulkenberg | Renault | 1:18.028 | +1.372s | 21 |
| 5 | 44 | Lewis Hamilton | Mercedes | 1:18.075 | +1.419s | 23 |
| 6 | 77 | Valtteri Bottas | Mercedes | 1:18.322 | +1.666s | 27 |
| 7 | 5 | Sebastian Vettel | Ferrari | 1:18.746 | +2.090s | 17 |
| 8 | 7 | Kimi Raikkonen | Ferrari | 1:18.936 | +2.280s | 22 |
| 9 | 28 | Brendon Hartley | Toro Rosso Honda | 1:19.024 | +2.368s | 29 |
| 10 | 34 | Nicholas Latifi | Force India Mercedes | 1:19.078 | +2.422s | 23 |
| 11 | 11 | Sergio Perez | Force India Mercedes | 1:19.124 | +2.468s | 29 |
| 12 | 36 | Antonio Giovinazzi | Sauber Ferrari | 1:19.134 | +2.478s | 25 |
| 13 | 8 | Romain Grosjean | Haas Ferrari | 1:19.276 | +2.620s | 26 |
| 14 | 9 | Marcus Ericsson | Sauber Ferrari | 1:19.312 | +2.656s | 28 |
| 15 | 47 | Lando Norris | McLaren Renault | 1:19.646 | +2.990s | 23 |
| 16 | 2 | Stoffel Vandoorne | McLaren Renault | 1:19.716 | +3.060s | 29 |
| 17 | 20 | Kevin Magnussen | Haas Ferrari | 1:19.853 | +3.197s | 28 |
| 18 | 35 | Sergey Sirotkin | Williams Mercedes | 1:19.899 | +3.243s | 30 |
| 19 | 18 | Lance Stroll | Williams Mercedes | 1:20.142 | +3.486s | 26 |
| 20 | 10 | Pierre Gasly | Toro Rosso Honda | | | 2 |