Latest F1 news in brief – Thursday
Niki Lauda heads to rehab

Lauda leaves hospital after transplant

Alonso may consider Formula E move – Massa
Arrivabene says Raikkonen axe 'my decision'
Spark selected to stream F1 in New Zealand
Ocon predicts Leclerc and Gasly will compete for wins in 2019
Lauda leaves hospital after transplant
(GMM) Niki Lauda has left Vienna's general hospital after a three month recovery from a lung transplant.
"Yes, Niki Lauda was discharged from the AKH and now he goes into rehabilitation," professor Walter Klepetko told Osterreich newspaper.
A few days ago, the Mercedes team chairman and F1 legend called Lewis Hamilton on the phone and told the championship leader that doctors had done a "perfect job".
It is believed 69-year-old Lauda's new lung works well.
Asked how Lauda's period of formal rehabilitation will proceed, professor Klepetko revealed: "It will be especially for Niki's physical fitness. This is typical after such a long period in hospital."
As for whether everything is functioning well with the lung, he added: "I'm more than satisfied with the result, and believe me, that's good.
"Luckily, we never had big problems at any time."
Osterreich said Lauda's rehabilitation will last for several weeks.
Alonso may consider Formula E move – Massa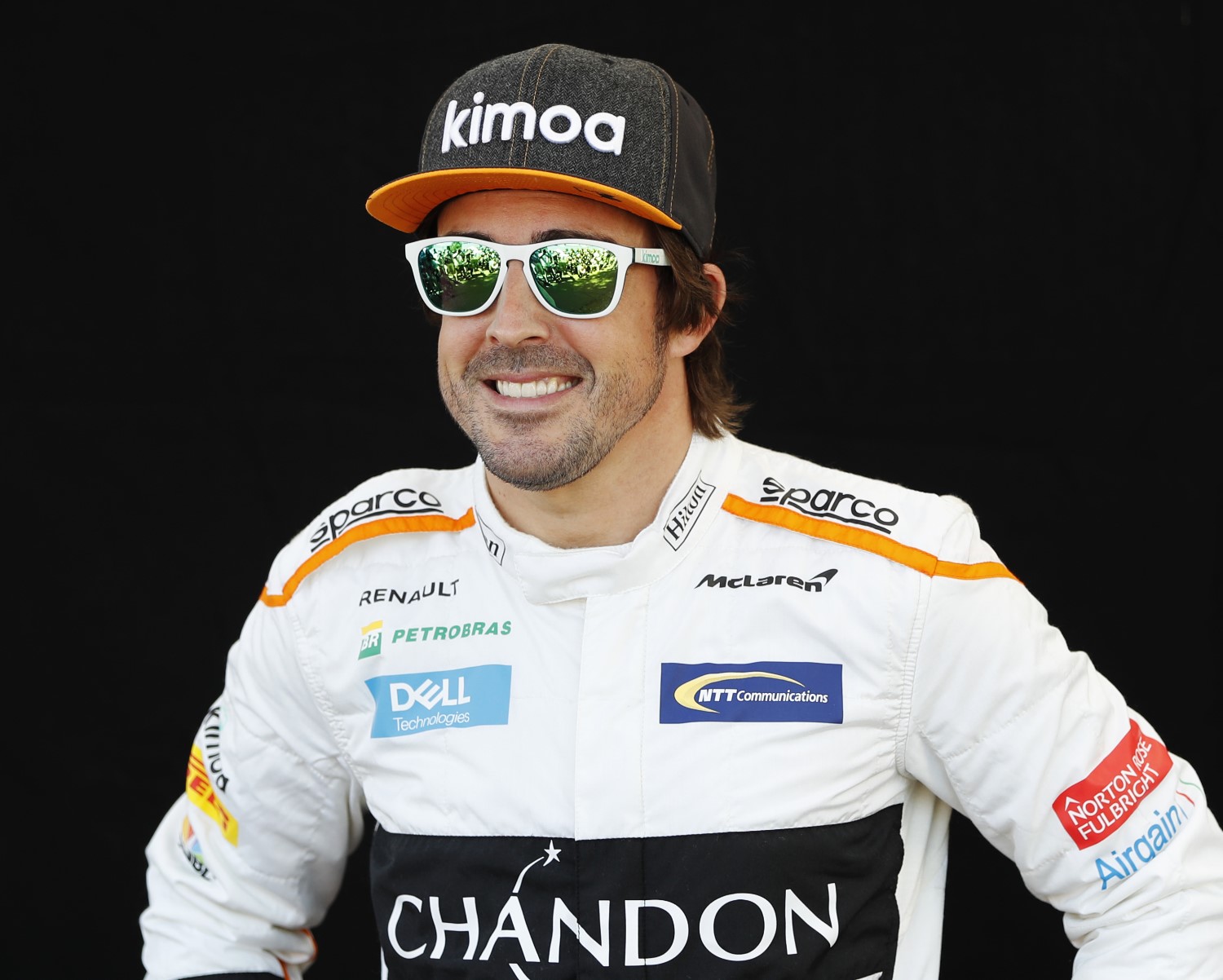 Alonso may like the big money Formula E can pay him but that IndyCar cannot
(GMM) Fernando Alonso's former F1 teammate Felipe Massa thinks the Spaniard could seriously consider a move to Formula E.
Alonso, who is quitting F1 after the Abu Dhabi finale next month, has for now ruled out the all-electric series.
But Massa, who was Alonso's teammate at Ferrari some years ago, thinks the double world champion could re-consider.
"He was thinking about Indycar, but now I think Formula E may have a better chance of getting him," the Brazilian, who is now a Formula E driver himself, told AS newspaper.
"The Indy 500 is one thing, but for the championship I think Fernando may look at Formula E. It may be in a year, but I would not be surprised if it was earlier."
Massa said he is personally very comfortable with having left Williams and F1 at the end of last year.
"It was the right time for me," he said. "Not because I was not competitive, but if I had stayed this year, finishing last as Williams is, I may have said 'hasta luego' (see you later) after four races," he said.
According to La Gazzetta dello Sport, Formula E boss Alejandro Agag has offered Alonso EUR 10 million to race in the 2018-2019 series.
"He wants to win Le Mans and Indy but then he will be missing Formula E," he said. "It would be a privilege to have him."
Arrivabene says Raikkonen axe 'my decision'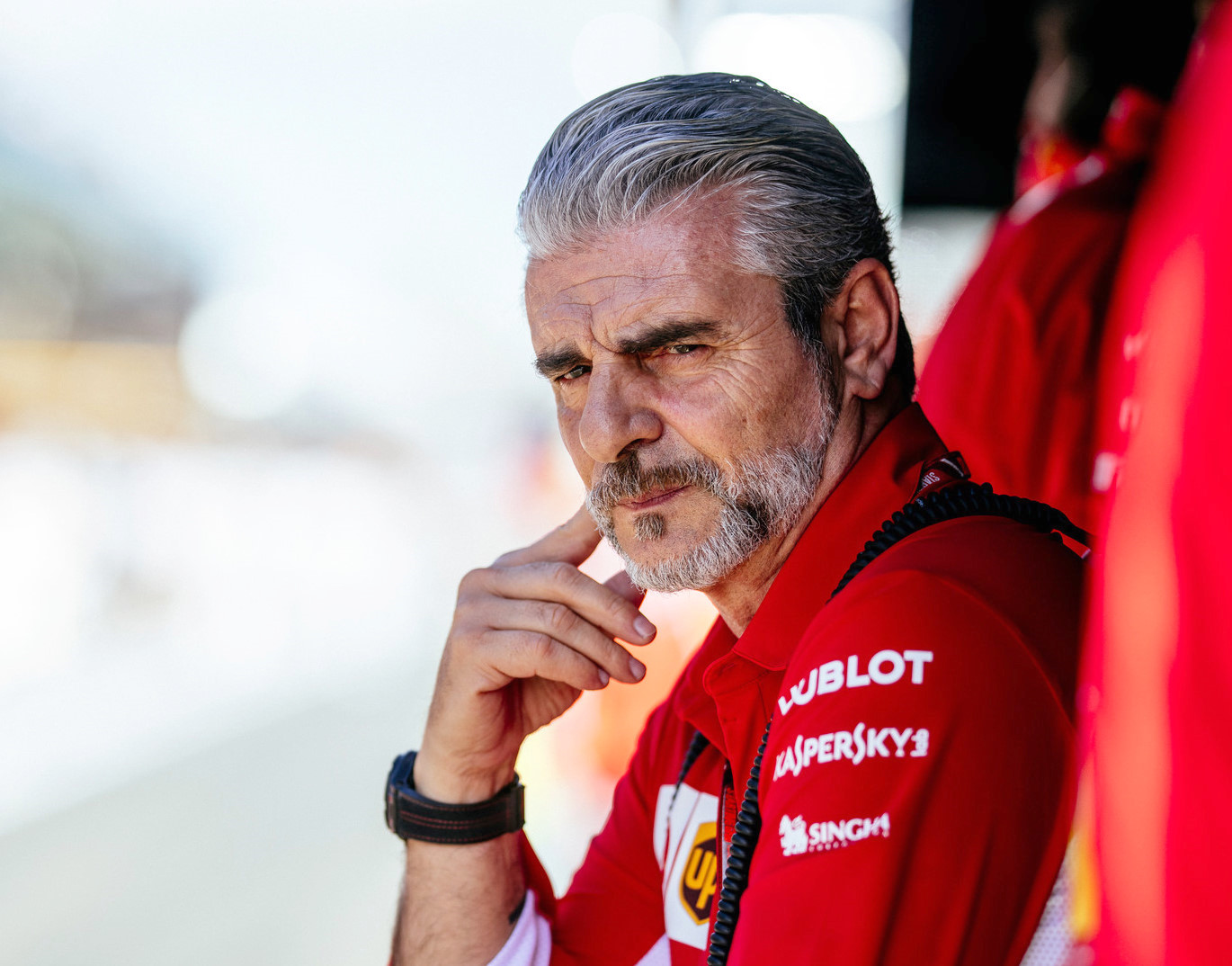 Arrivabene was the one who decided to send Kimi to the 'B' team
(GMM) Maurizio Arrivabene says it was his decision to oust Kimi Raikkonen.
Some believe the shake-up, with Raikkonen to be replaced by young charger Charles Leclerc next year, was actually decided by Ferrari president Sergio Marchionne prior to his death in July.
But Ferrari team boss Arrivabene told Sky: "It was my decision."
He said he had the backing of Ferrari's new upper management including Louis Camilleri and John Elkann.
"They understood the logic behind the decision, but I was the one who made it," Arrivabene insisted.
The Italian said it was hard to tell 39-year-old Raikkonen the news.
"For me, Kimi is also a friend, so you can imagine how heartbreaking it was to tell him. Drivers are just as human as I am, but in situations like that they are treated as professionals," said Arrivabene.
Spark selected to stream F1 in New Zealand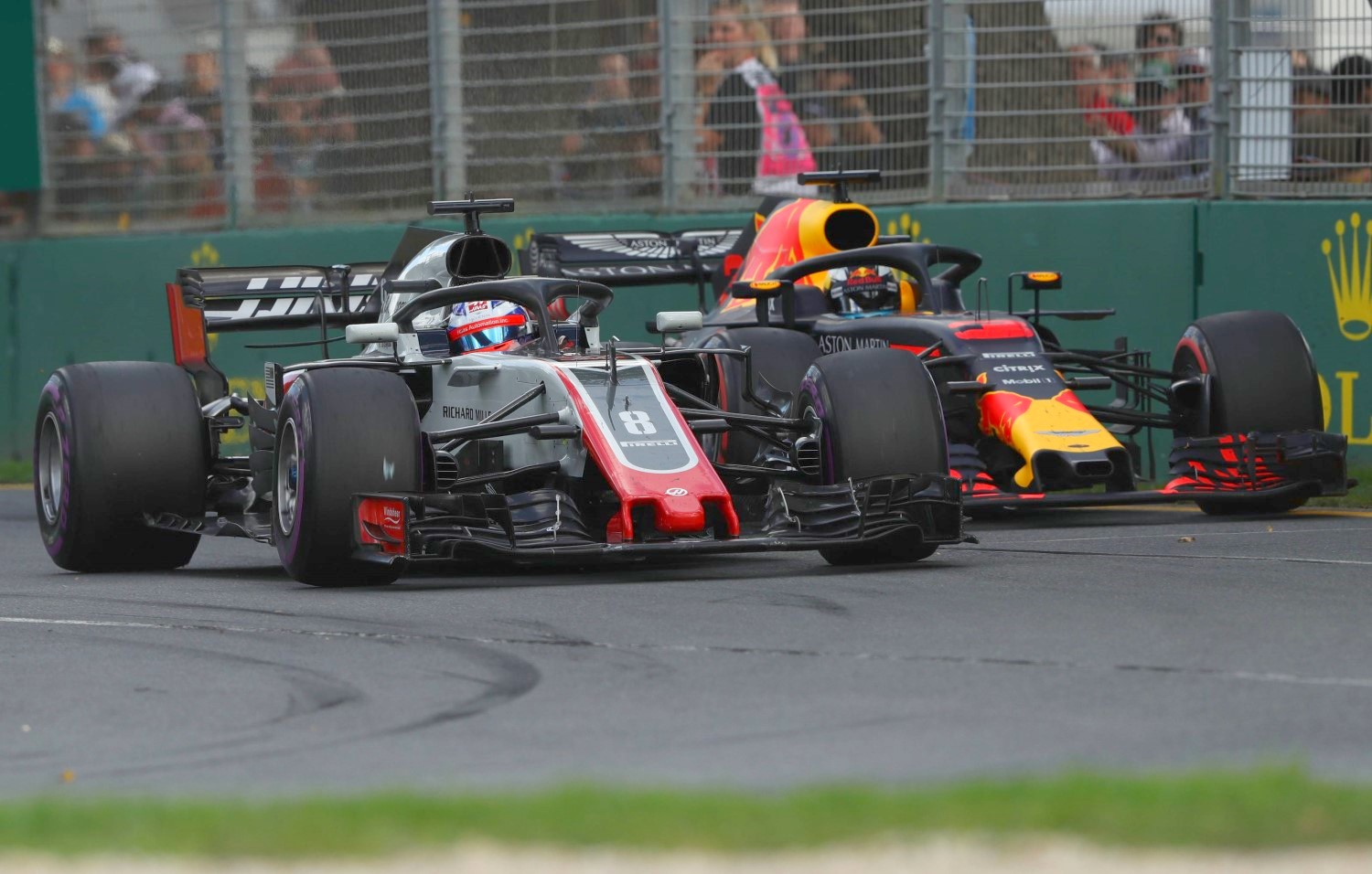 It will be interesting to see if the chord cutters are willing to pay to see F1. Most chord cutters want everything for free having grown up in an era where mommy and daddy gave them everything they wanted
Formula 1, the pinnacle of motorsport has chosen Spark to broadcast the FIA Formula 1 World Championship events in New Zealand in the next three years, from 2019 through 2021.
Spark's coverage will include not only the Formula 1 races but also its feeder series, the FIA Formula 2 and Formula 3 Championships races, and Porsche Supercup Series. The races will be broadcast over its new sports streaming service, which will launch early next year.
Spark is billed "as New Zealand's leading digital services company, Spark New Zealand has a powerful ambition: to unleash the potential in all New Zealanders through amazing technology."
Michaella Snoeck, Senior Manager, Media Rights at Formula 1, said: "Formula 1 are delighted to be entering into a new partnership with Spark in New Zealand for the next three seasons, providing New Zealanders with unprecedented coverage in the territory."
Our focus is to provide fans with greater accessibility to coverage across all devices which the Spark sport's platform will provide and further ways of watching and consuming Formula 1 content will be rolled in during the course of our agreement."
Jeff Latch, Head of Sport at Spark, said: "Formula 1 has a substantial and passionate following in New Zealand. This sport is ideally suited to being broadcast on a modern streaming platform, like the one Spark will offer to the New Zealand audience. Fans will be able to watch all the Formula 1 coverage from March next year, either live, or at a more civilized hour on demand – whichever they prefer."
"They will also be able to watch content on a range of devices, for example on a tablet during a train or bus ride to work. Our streaming service will fit around you, rather than requiring you to schedule your life around when a particular sports event is being shown."
Ocon predicts Leclerc and Gasly will compete for wins in 2019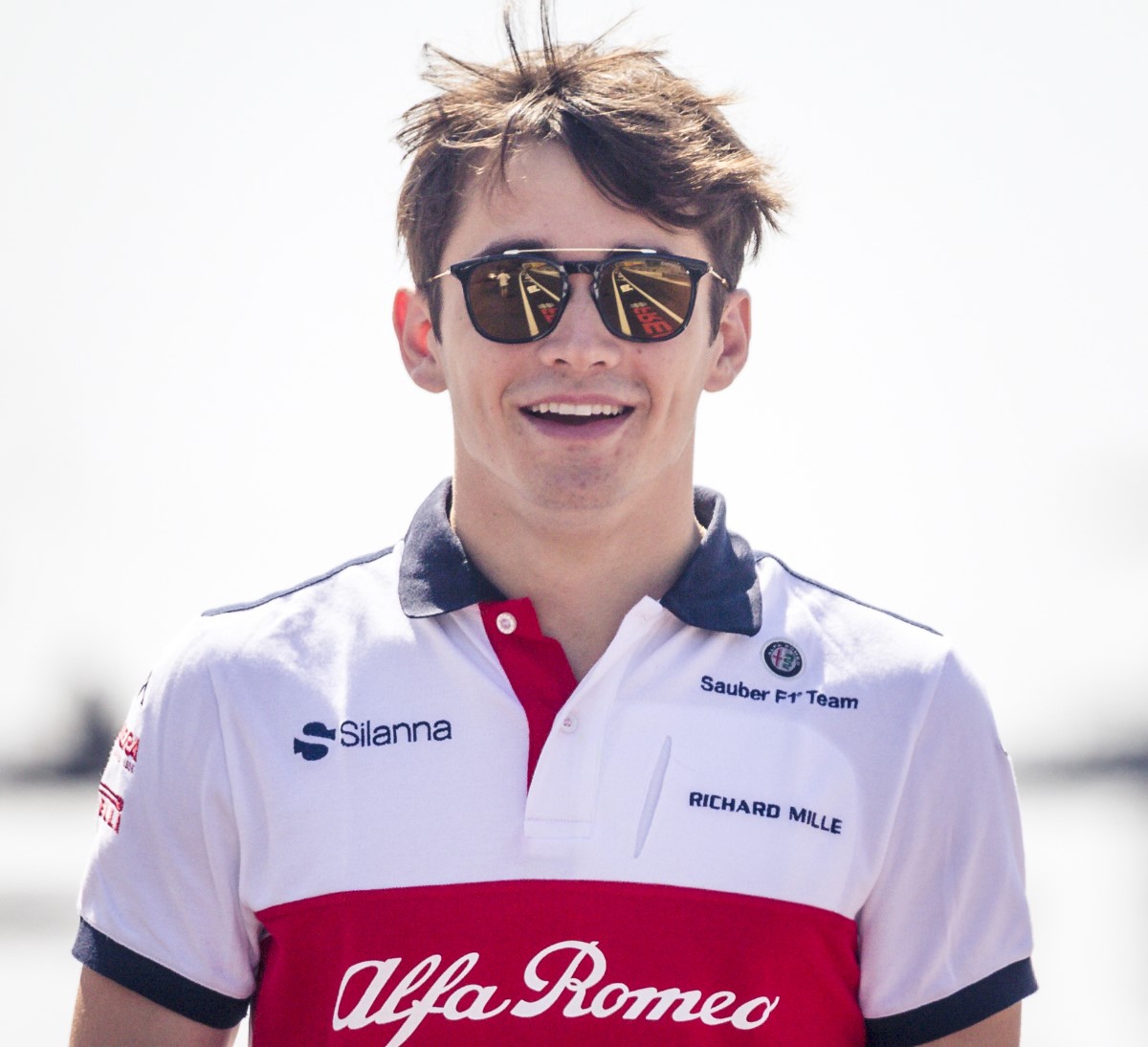 Leclerc (above) will be in the Ferrari, Gasly in the Red Bull
Although Esteban Ocon may be off the Formula 1 grid in 2019, he believes fellow young guns Pierre Gasly and Charles Leclerc will pave the way for a new generation of drivers while predicting they will be victory contenders from the outset.
Toro Rosso rookie Gasly has been promoted to Red Bull for next season to replace Renault bound Daniel Ricciardo while Leclerc steps up to Ferrari in place of Kimi Raikkonen who is heading to Sauber.
Ocon may still find a way on to the grid in 2019 through Williams who, apart from Toro Rosso, have a seat available and is the Mercedes protege's last hope. The Grove outfit have confirmed George Russell but are seeking funds or barter for seat number two.
Nevertheless the Force India driver told Sky F1 he has high expectations of his young counterparts, "I think Charles will fight for the title next year, for sure. At least it won't be a surprise to me."
"I know he has a very good talent from day one and he's one of the quickest guys out there. He will show that next year, definitely," added the Frenchman who raced against the Monaco Kid during their parallel junior careers.
He feels the same for Gasly, another junior rival and friend, "Pierre and Charles are going to fight for wins and podiums and the mentality of Formula 1 is probably going to change seeing that young drivers can do the job too."