Latest F1 news in brief – Tuesday
Hamilton bemoans the lack of speed of F1's bottom feeders – Williams and McLaren

Pace difference 'serious problem' for F1 – Hamilton

Red Bull-Honda can fight for 2019 title – Marko
Uncertainty about future 'annoying' – Hartley
Magnussen slams 'Formula Fuel-Saving'
Stroll announcement on hold because of Ocon – Szafnauer
Vettel admits he needs to improve for 2019
Mercedes could oust Bottas for Ocon – Doornbos
Vandoorne not 'aggressive' enough for F1 – Brown
Alonso hits out at F1 ride-buyers
Whiting defends red flag rules following Vettel criticism
Wolff: Vettel would have won the race
Miami turns out in force for live F1 car run
Pace difference 'serious problem' for F1 – Hamilton
(GMM) Lewis Hamilton says the gap between the top teams and the others in the field is a "serious problem" for formula one.
The championship leader said the problem is then compounded by how difficult it is for even much faster cars to overtake their slower rivals.
"As you get within five seconds, you immediately feel the effect of the turbulent air," said the Mercedes driver.
"The other guys are doing their own races so they don't want to slow down much for you. I was stuck behind the Toro Rossos and just couldn't get close to them," Hamilton added.
"It's a difficult situation. The difference in speed between the cars is too much. It's a serious problem for our sport.
"How can Williams and McLaren be three seconds behind? It's too much," said Hamilton. "We need to change the rules to reduce these speed differences, and then we'll get great races like we see in MotoGP."
Red Bull-Honda can fight for 2019 title – Marko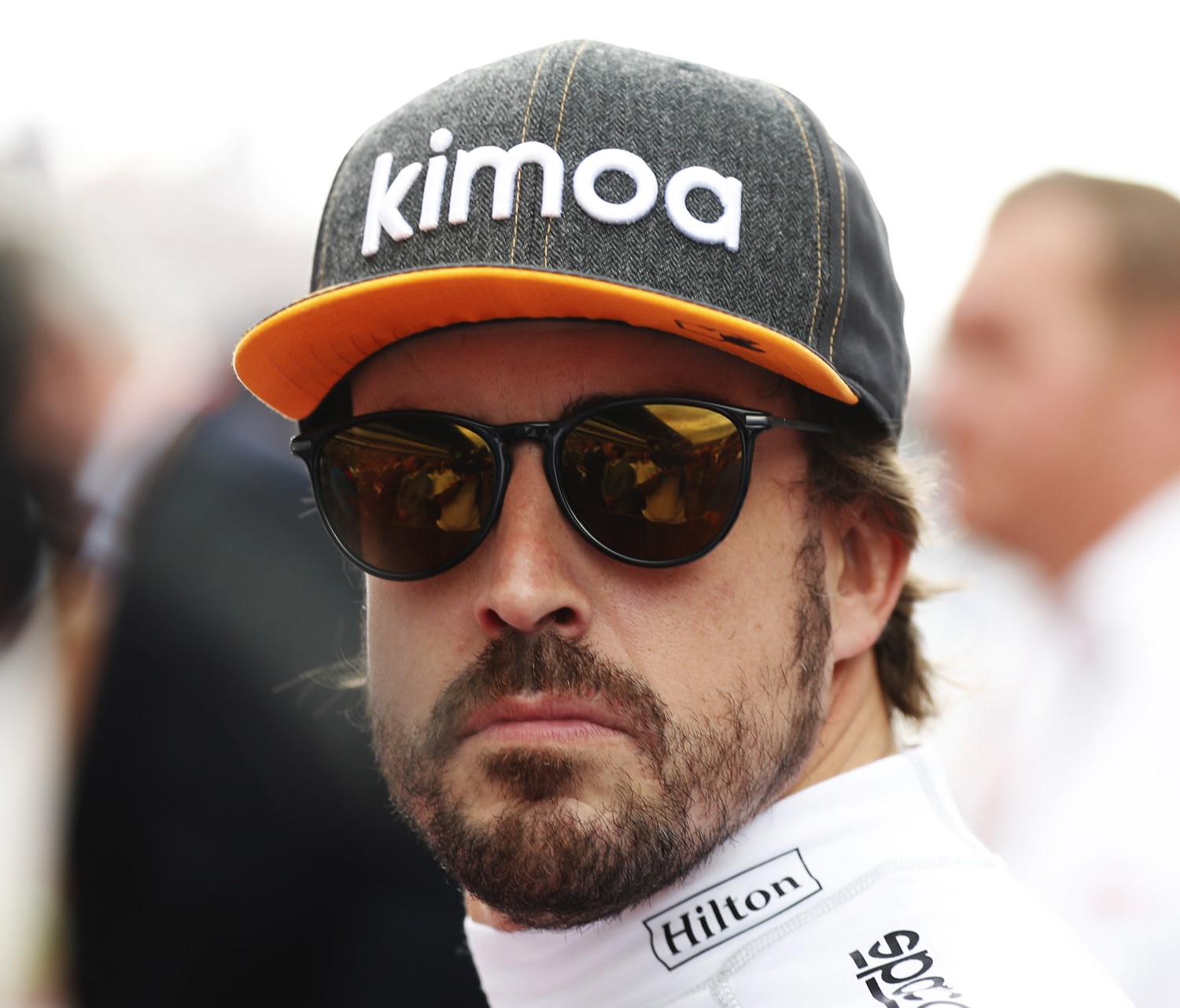 Alonso won't have to endure the Honda cars blowing past his McLaren in 2019
(GMM) Dr Helmut Marko thinks Max Verstappen could be a title contender in 2019.
Daniel Ricciardo is leaving Red Bull and will be replaced by Pierre Gasly, but top team official Marko thinks the team remains in great hands.
"Max never surprises us with how good he is," Marko said after the Dutchman finished second in Austin.
Asked if the title could be on the cards after Red Bull splits with Renault, he answered: "We will have the Honda engine next year and this project is very promising.
"I think we can fight for the championship next year," Marko added.
As for Ricciardo, Marko admits the Australian had a bad race in America.
"He had an electrical problem. Poor Daniel! He will have to live with these problems for another two years," he said, referring to his move to the works Renault team.
As for Red Bull-Honda, the project is getting a head start as the junior team Toro Rosso trials plenty of engine upgrades at the races this year.
"This benefits not only us but them as well," Marko told motorsport-magazin.com.
"Honda is already ahead (of Renault), not only in qualifying but in the race too."
Uncertainty about future 'annoying' – Hartley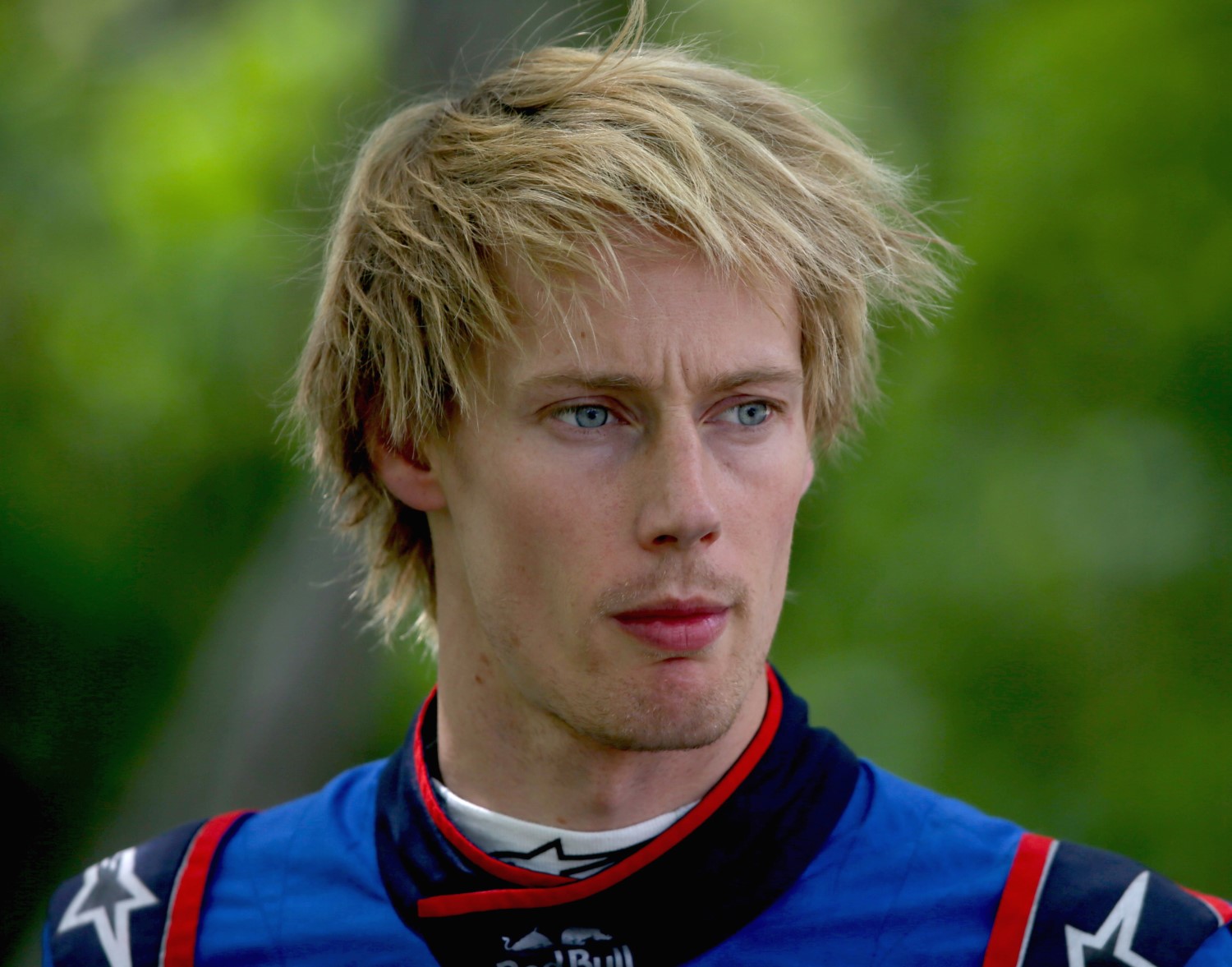 Brendon Hartley waits to hear if his check is large enough
(GMM) Brendon Hartley says the uncertainty about his place at Toro Rosso for 2019 is getting "annoying".
It is believed team owner Red Bull will replace the New Zealander with rookie Alexander Albon.
"We have not yet made a decision," Dr Helmut Marko told motorsport-magazin.com. "Important decisions take time."
Hartley has generally underperformed in 2019 but he says he has upped his game more recently.
"I'm happy with my races but it's getting more and more annoying to answer questions about my future every week," he is quoted by Speed Week.
"I read that I have to beat my teammate to prove myself, but I was ahead of Pierre in Singapore before the team order, and ahead of him again in Russia before my car broke down.
"I was also faster in qualifying in Suzuka and also here in Austin I was ahead. Let's see what happens," Hartley added.
Magnussen slams 'Formula Fuel-Saving'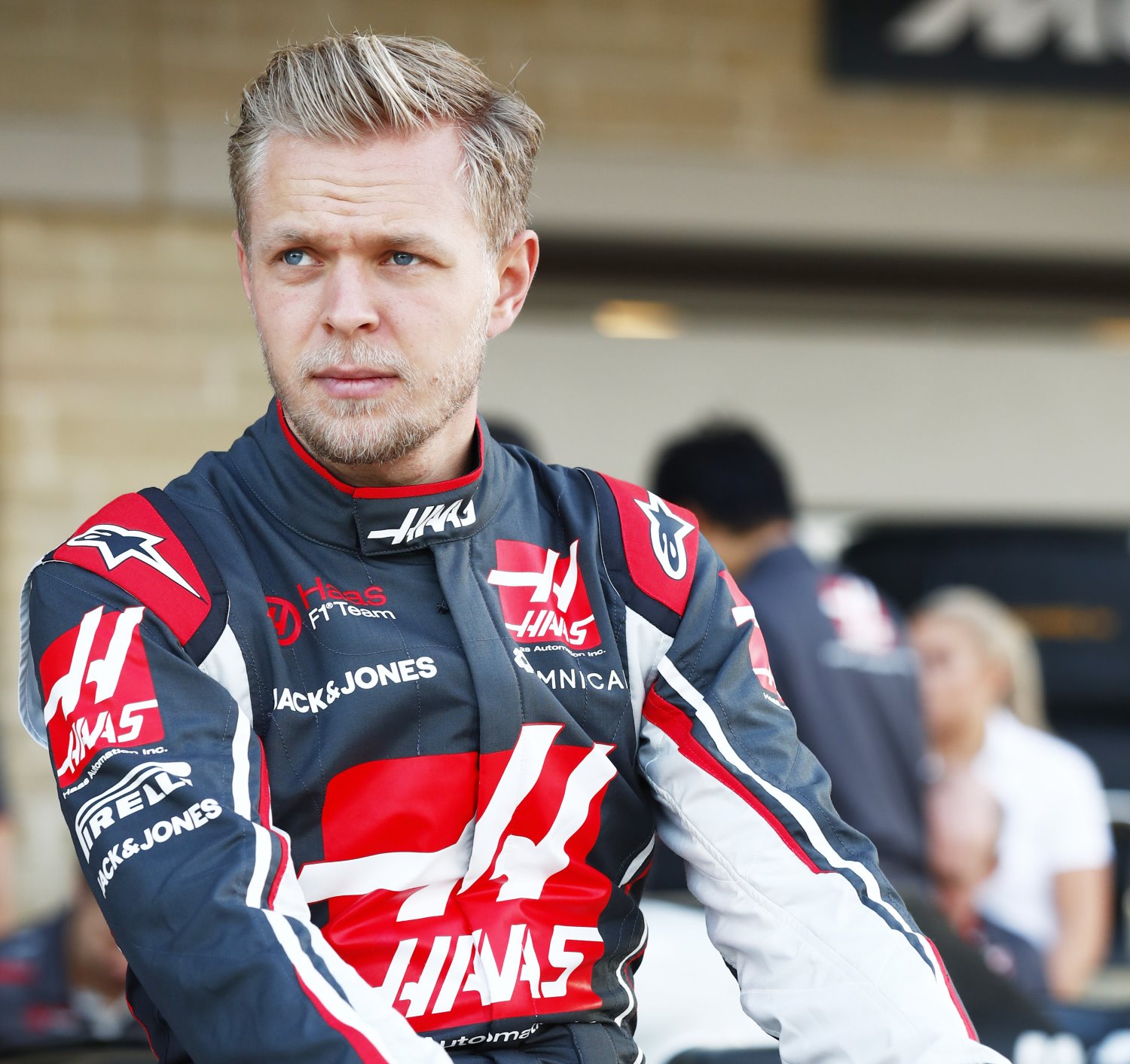 Kevin Magnussen
(GMM) Kevin Magnussen has hit out at F1's fuel-saving rules.
The Haas driver was disqualified in Austin because his car used marginally more fuel than is allowed.
"We were racing in formula fuel-saving rather than formula one," said the Dane.
"It's a shame that we have to save fuel rather than be able to attack. Isn't that what the fans want to see?" he is quoted by Speed Week.
His boss, Gunther Steiner, agrees.
"It's our responsibility to follow the rules, but I think these rules are wrong for formula one," he said.
Another of F1's controversial rules could bite the other side of the Haas garage, with Romain Grosjean now on the brink of a race ban after accumulating too many penalty points on his license.
"He'll have to be careful in Mexico," said F1 race director Charlie Whiting.
Stroll announcement on hold because of Ocon – Szafnauer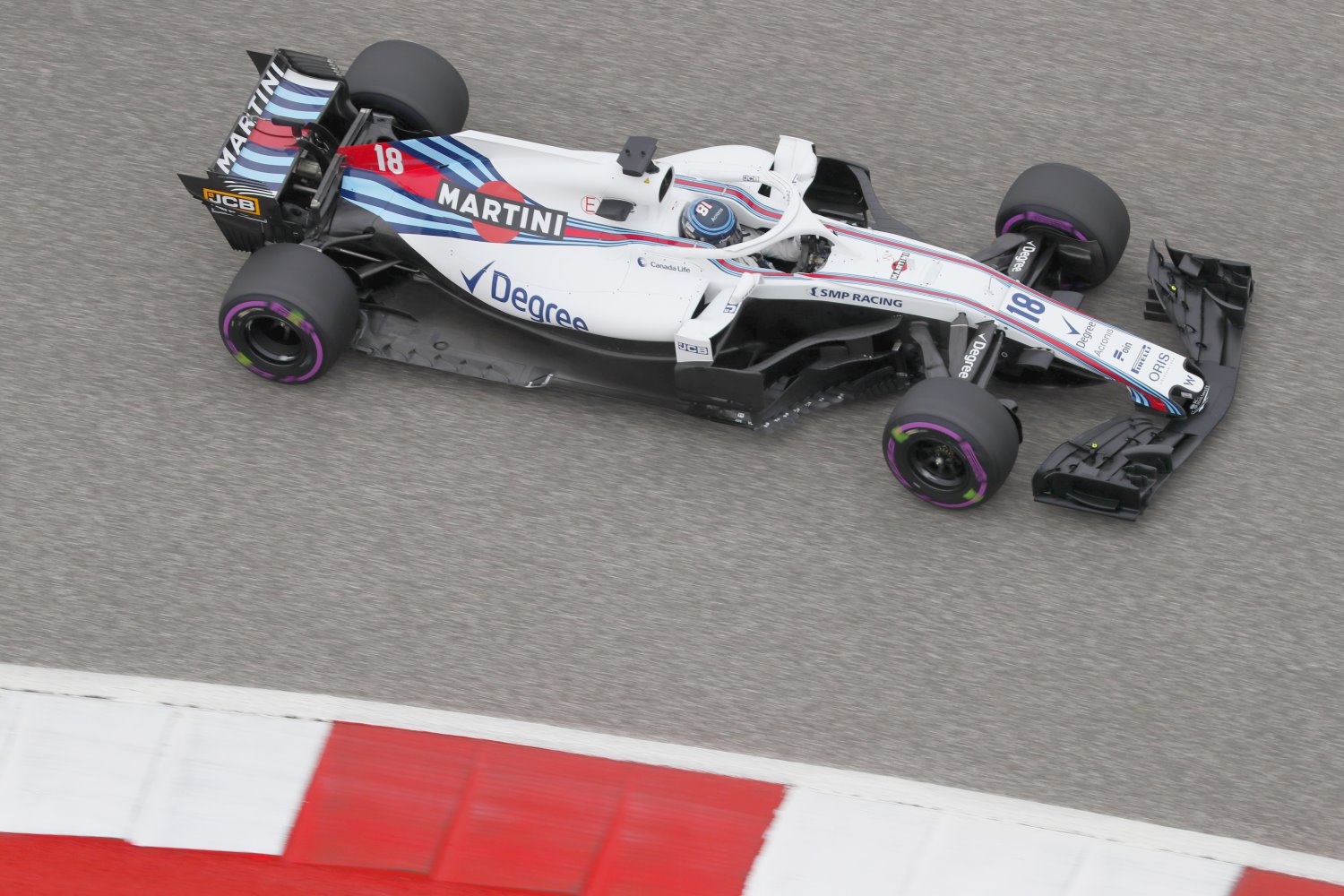 Lance Stroll will soon move to the team his daddy bought for him
(GMM) Force India is holding off on confirming Lance Stroll for 2019 out of "courtesy" to Esteban Ocon.
It is an open secret that Ocon will be ousted and replaced with Stroll, whose billionaire father Lawrence has bought the team.
"We will not announce the other driver until Esteban's future is clarified," team boss Otmar Szafnauer said.
"There's no reason to rush, simply out of courtesy. It would be good if Esteban could announce his future himself."
Force India then hopes to have the deal in place for Stroll by Abu Dhabi, when the Canadian could get an early start by participating in the post-race test.
"The second driver will definitely do the winter tests, but if he can test already in Abu Dhabi that would be ideal.
"Those tests are aimed at 2019, and we'll get to use the new tires," Szafnauer added.
Vettel admits he needs to improve for 2019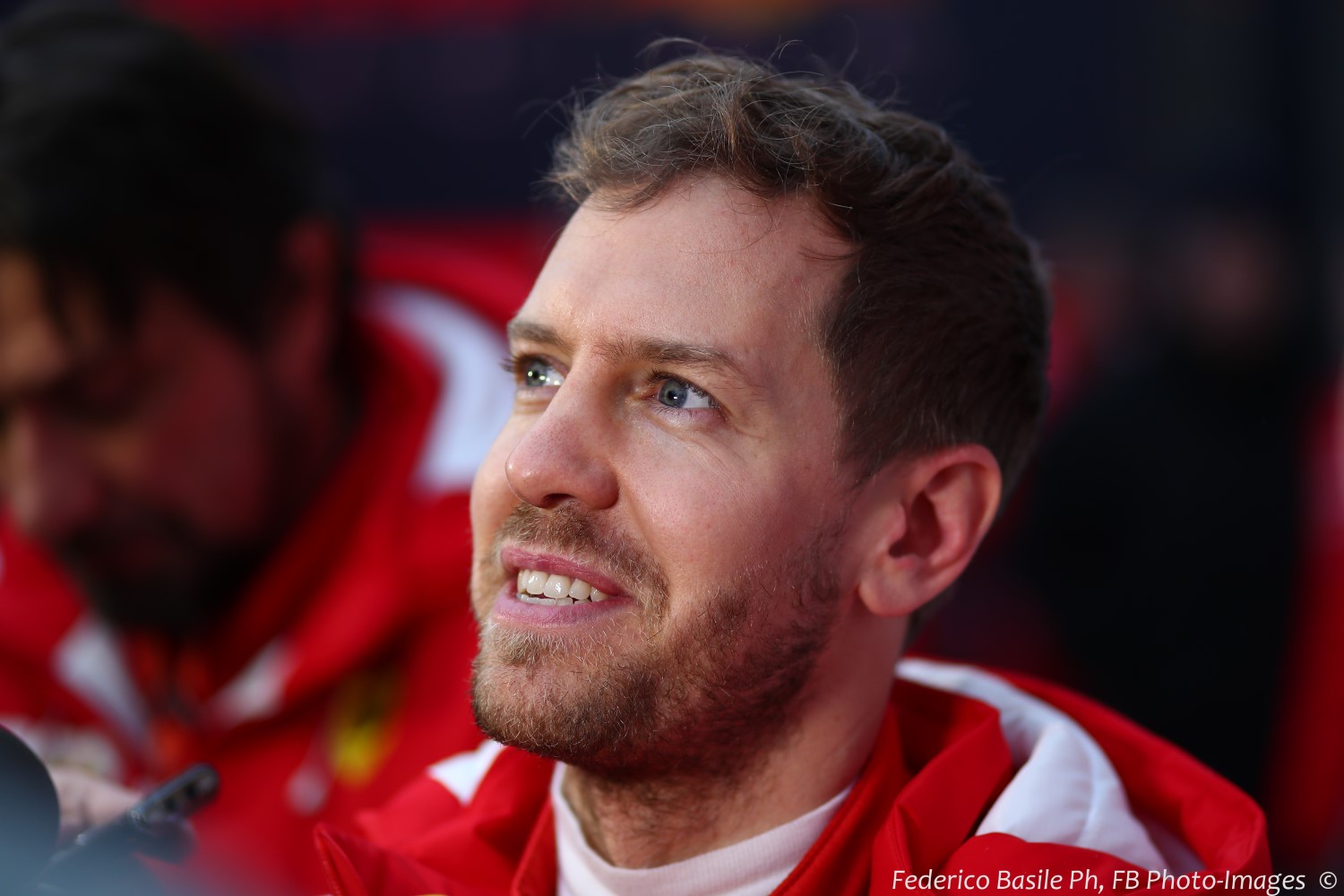 Vettel choked like a Guppy
(GMM) Sebastian Vettel has admitted both he and Ferrari need to improve in order to get back into shape to win a world championship.
The Italian team finally looked on track to end a more than decade-long title drought earlier this year, until car and driver problems put the advantage back with Mercedes' Lewis Hamilton.
Ferrari recovered its performance in Austin, but German Vettel admits it is too late.
"We went back to a much earlier version of our car, and it seems to work better that way. It was suddenly easy to drive again," he said.
"But it's never good to have to take a step back with important parts," Vettel insisted.
Vettel himself has also been roundly criticized for a spate of driving errors.
"There are many things that we have to look at in the winter, including myself. I have no problems admitting the mistakes I made," he said.
"I think the crucial factor is that for most of the season we did not have the speed that we would have liked, and this sometimes caused other problems that did not help us," added Vettel.
"In general, we have the potential to do much more, so in some aspects we still have to grow and learn in all aspects."
Mercedes could oust Bottas for Ocon – Doornbos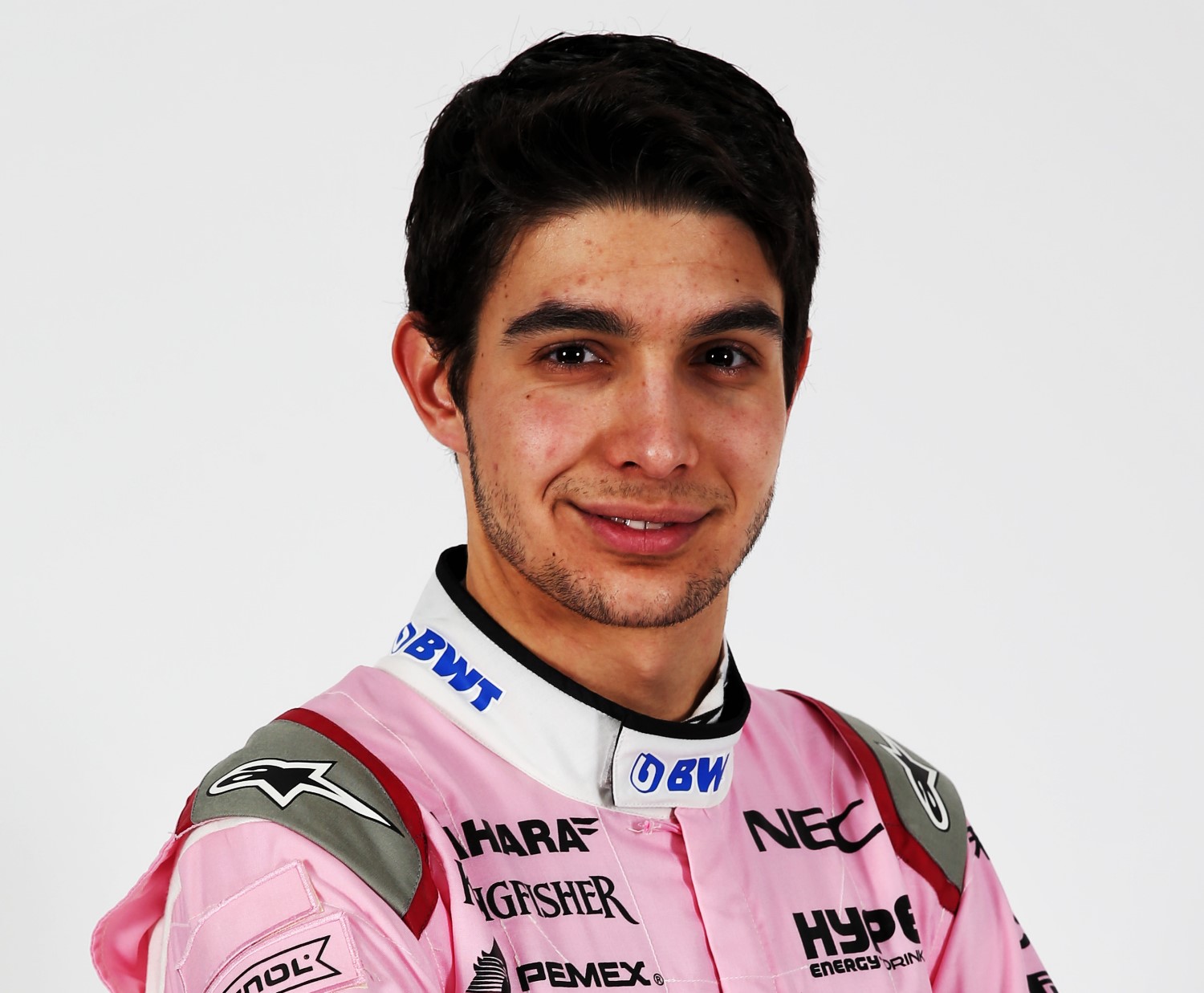 Will Ocon replace Bottas as Hamilton's 'Bitch'?
(GMM) Valtteri Bottas could be ousted at the eleventh hour in order to improve the Mercedes team and rescue the career of Esteban Ocon.
That is the view of former F1 driver Robert Doornbos.
Currently, Williams looks likely to choose against Ocon for 2019, after the Frenchman lost his seat at Force India.
But Doornbos says Mercedes may be thinking about snapping him up for the works team, and as quickly as 2019.
"Bottas has been very disappointing in the second half of the season," the former Red Bull driver told Ziggo Sport.
"Maybe Mercedes are starting to think that they should put Ocon in that car. Yes Hamilton is ruthless, but Bottas is 3 or 4 tenths behind in every race. Maybe Ocon can do better.
"There is certainly enough time to buy his (Bottas') contract, so it wouldn't surprise me," Doornbos said.
Vandoorne not 'aggressive' enough for F1 – Brown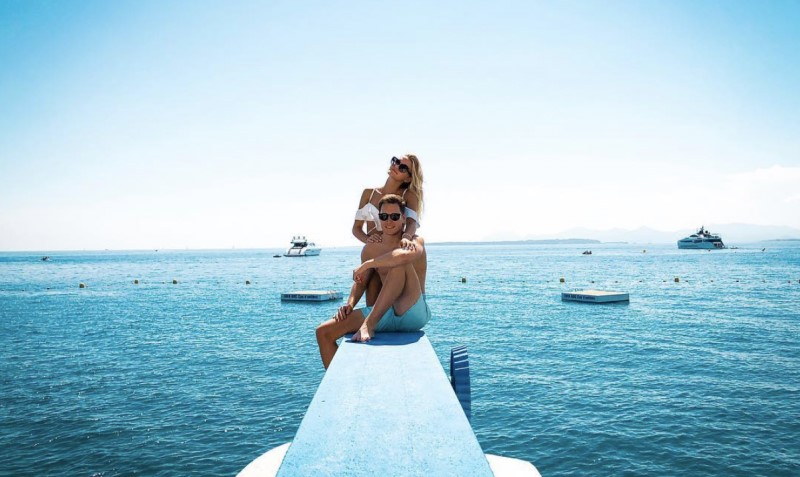 Vandoorne is a lover, not a racer
(GMM) Stoffel Vandoorne's F1 career could be over because he was not "aggressive" enough with McLaren.
That is the view of McLaren team boss Zak Brown, who is replacing the Belgian with rookie Lando Norris for 2019.
Fernando Alonso, Vandoorne's teammate for the two years of his F1 career, says the move to Formula E could be good for the 26-year-old.
"Stoffel was unlucky to be with McLaren at this time, with the cars he had at his disposal in these two years," the Spaniard told the Belgian broadcaster RTBF.
"I think it's a good thing for him to change. He won in every category he ever did, but formula one is the only discipline in motor racing where talent is not enough to overcome the weaknesses of the car," Alonso added.
Some, however, believe Vandoorne's character was simply not suitable for the cut-throat world of F1.
"Was he too corporate? No, I wouldn't say that," McLaren team boss Zak Brown said.
"He's a very, very nice guy, but maybe he should have been a bit more aggressive with us.
"When Fernando doesn't like something about the car, he does not hesitate to raise his voice. Maybe for Stoffel it was more difficult for him to do that in this environment," Brown added.
Alonso hits out at F1 ride-buyers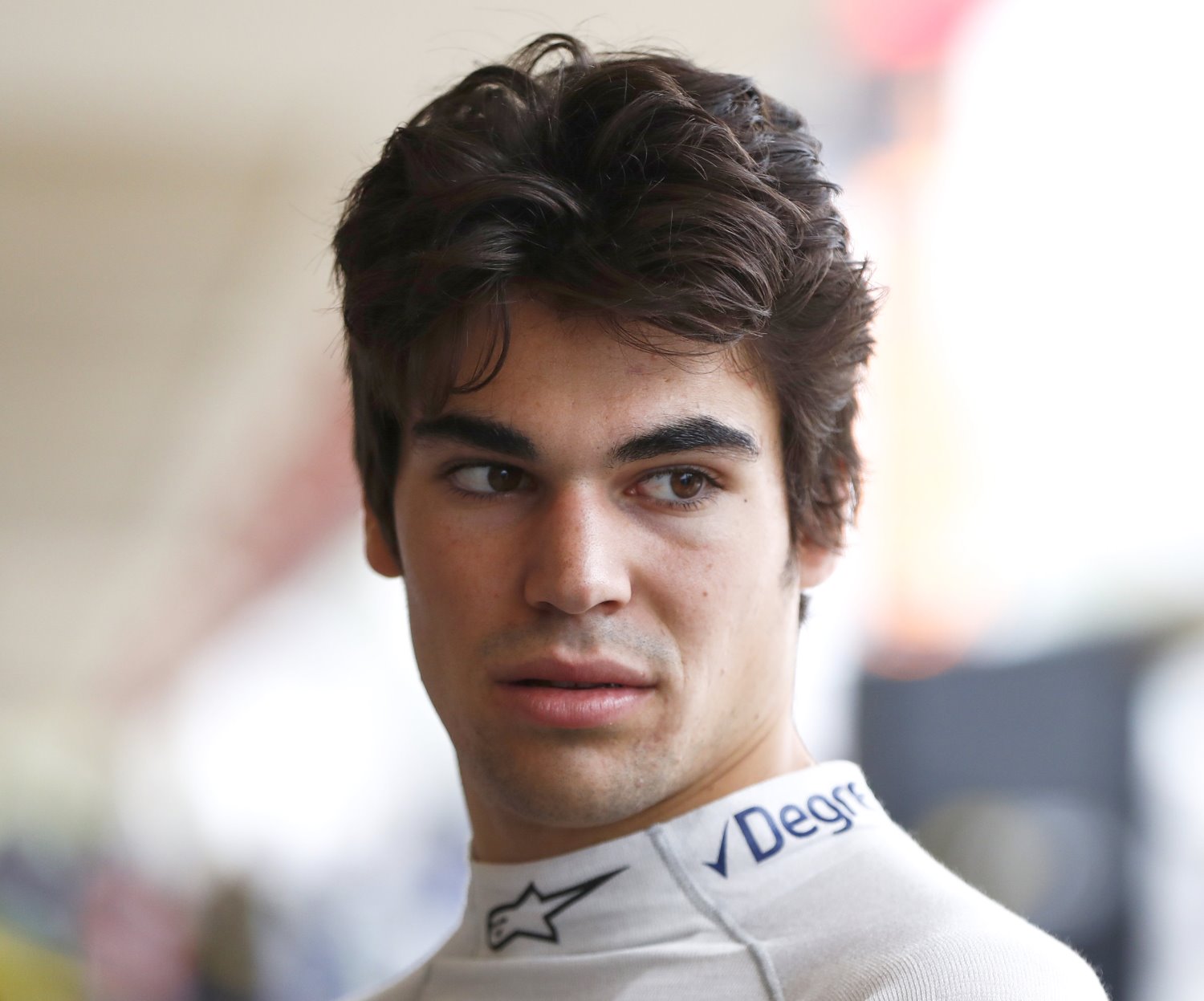 Ride-buyer #1 – Lance Stroll
After retiring from the opening lap of the U.S. Grand Prix, Fernando Alonso has criticized the wanker ride-buyers in Formula One by labelling them as ''amateurs''.
Alonso's race at the Circuit of the Americas was ended prematurely after he was hit heavily by the Williams of Lance Stroll on the entry to Turn 3. Stroll was later handed a drive-through penalty for the incident but Alonso was unable to continue and pulled into the garage at the end of the first lap.
The Spaniard immediately took to team radio to vent his frustrations: ''These guys are impossible to race with''. Alonso then hit out at driving standards in the sport, claiming it is much worse than in other series' such as the World Endurance Championship, which he currently races in for Toyota alongside his F1 commitments.
"No, I'm not upset, just disappointed because I am nine days here in the US to do a race and I do 600 meters of the race and they push you off,'' Alonso said. "So that is the way it is, a little bit unlucky. But it is more a problem for the FIA if they keep allowing this type of driving.
"I say because I drive in other series with amateur drivers in and things like that and there never is a problem. So, there are more amateurs here than in other series.
"The level is lower. I race in other series, in WEC, and they are very aggressive as well and we have three different categories there, some amateur drivers, and no one crashes into each other. It is another mentality.''
Whiting defends red flag rules following Vettel criticism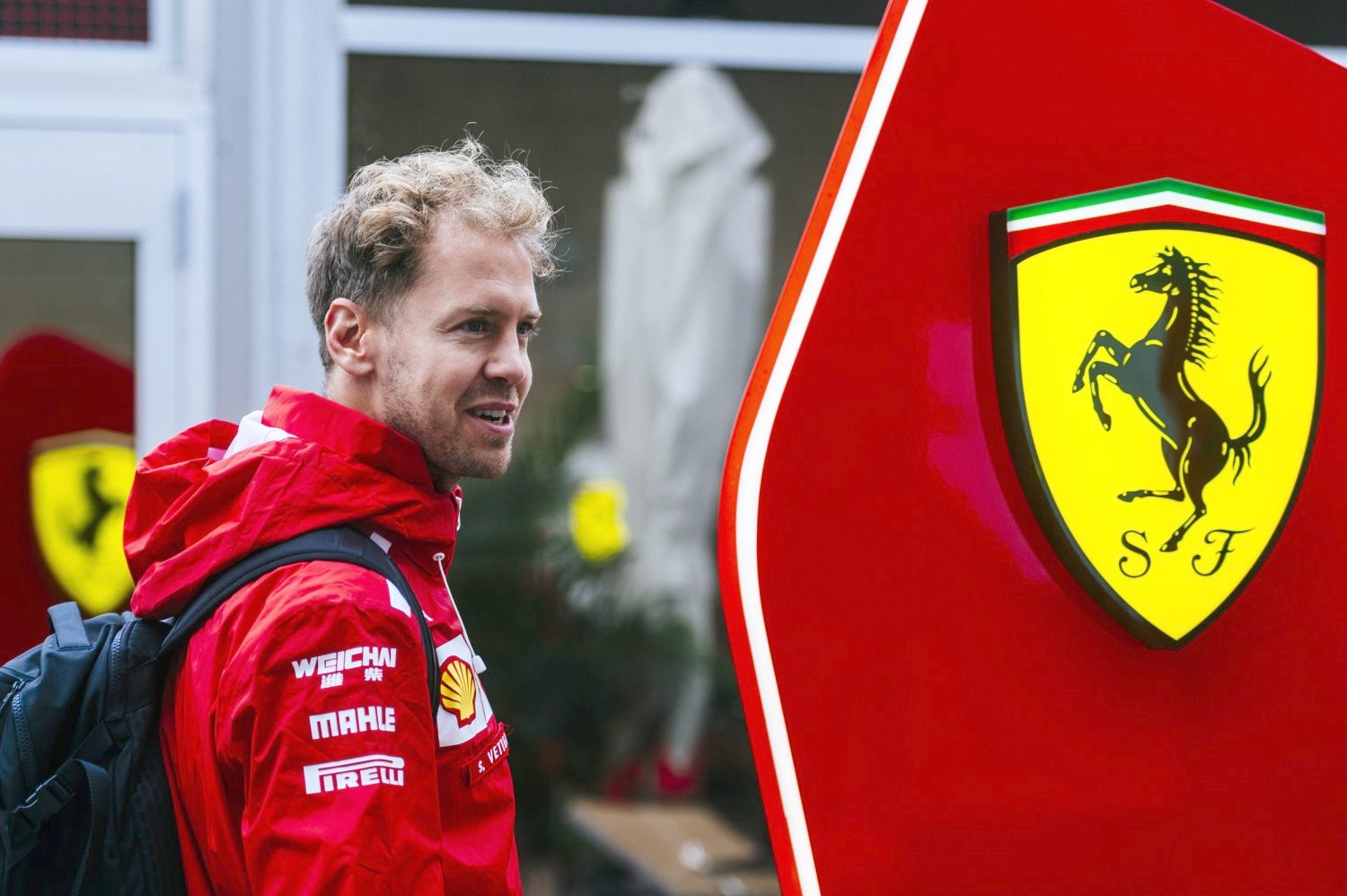 Vettel made two critical mistakes in Austin, the first one, the red-flag penalty, led to the 2nd one, the spin. Vettel has choked the 2018 title away
FIA race director Charlie Whiting insisted Formula 1's red flag rules are "perfectly logical" after Sebastian Vettel described his United States Grand Prix penalty as "wrong".
The Ferrari driver objected to the three-place grid penalty he received for taking too long to reduce his speed for red flags in Friday's first practice session.
"It is better to have a hard-and-fast rule because we are continually asked how much they have to slow down," he told RACEFANS.
"It's like with more or less everything that the teams do on the cars, they want to know how much they can push it. They've got a clear limit and it's an easy thing to follow and I just think it was a driver mistake."
"I think it's a perfectly logical approach because the principal was that there was no requirement to say how exactly how much you would slow down where a red flag was given which seemed at odds with having to do it when a Safety Car or VSC is out.
"You were told how much to slow down for a VSC and SC but not for a red flag, so it was a logical thing to do. The teams felt we needed to use exactly the same system for a red flag."
"We've had three cases now where drivers have failed to stick to that. One of them was a mistake from the driver who admitted what he'd done, that was Daniel [Ricciardo] in Australia.
"Esteban [Ocon] in Suzuka and Seb this time, I don't know exactly what they did, why they didn't adhere to the delta time as we call it, but they seemed to manage it perfectly well when the Safety Car and VSC is out.
"I don't know whether it's a matter of drivers don't remember, perhaps. It's pretty clear, every light panel was showing bright red, it's not as if you could actually miss it. But he didn't do a good enough job on that particular occasion."
Ricciardo's penalty at the first race weekend established a precedent for Vettel's penalty, Whiting explained.
"If someone doesn't slow down for a red flag it's serious, I think. In our guidelines we have a five-place grid penalty. Guidelines are exactly as the name implies, guidelines.
"The stewards felt that what Daniel did in Melbourne wasn't too serious, imposed a smaller penalty. Of course he would have felt that was a massive penalty but that has become the precedent. I think when you look at it in the cold light of day it's a bad thing not to slow down enough for a red flag, however you dress it up."
Wolff: Vettel would have won the race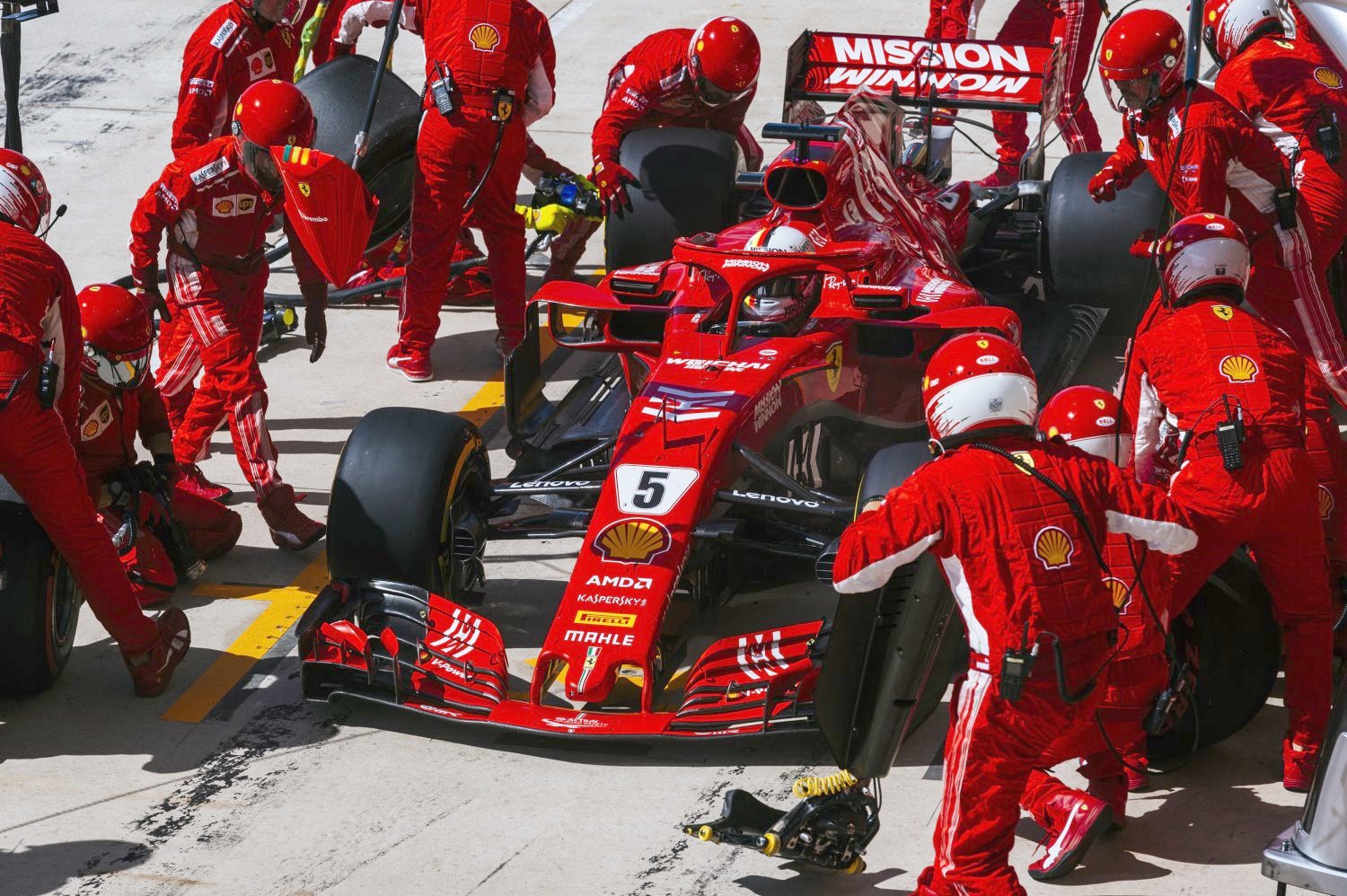 Vettel choked twice in Austin – blew almost sure win
Sebastian Vettel would have easily won the United States Grand Prix had he not spun on the opening lap, according to Mercedes team principal Toto Wolff.
"This has been the most difficult season so far," Wolff said. "It's spanning the whole season — you can see two or three races that were going in our favor, then Ferrari was again very strong, and then we had a good run, and now Ferrari had a very good weekend.
"Imagine Sebastian not spinning out on Lap 1, I think he would have probably won the race easily. It's stressful — the drivers' championship, we're in a solid position, but I always said we mustn't drop the ball. We've seen that in the past with other teams.
"And with the constructors' championship, that is very important for the team, nothing's done yet. There are 129 points to be scored with 66 (the advantage) that we have. Of course it's a good buffer, but no reason to giggle away and think that you have the trophy in your hand because we can see that we haven't got it in our hands."
"The moment we committed to a two-stop, we were running second on the road and thought that by moving to a two-stop at that stage, we would only lose a position to Valtteri (Bottas), catch up Kimi and then effectively be on the same one more stop to do but on a better tire. That was the thinking.
"Tire life was an unknown, and you can see that. Fundamentally, we lacked pace. We ran out of tire, and that was the underlying reason why we lost the race.
"The thinking was that if we were to bite the bullet a little bit more, we would have a larger tire differential at the end, but then we started to drop massive pace and probably we were a lap or two late in pitting Lewis, because the tires dropped off in the mid-38s, low-39s to 41s."
Miami turns out in force for live F1 car run
80,000 fans descended on downtown Miami on Saturday to be entertained in a free event on the eve of the Formula 1 Pirelli 2018 United States Grand Prix in Austin, Texas.
The F1 Miami Festival featured a thrilling live car run down Biscayne Boulevard in the heart of the city. This combined with performances from chart topping double act Silk City – the collaboration of Diplo and Mark Ronson – and international Latin music star, Abraham Mateo succeeded in bringing fans closer to the action on the grid than ever before.
Aston Martin Red Bull Racing, the Renault Sport Formula One Team and two-time F1 World Champion Emerson Fittipaldi put on an impressive display of iconic F1 cars from past and present.
Miami is the fifth international city to host an F1 Festival after London, Shanghai, Marseille and Milan. The initiative forms part of Formula 1's ambition to attract new followers and engage more deeply with existing fans of the sport.
Sean Bratches, Managing Director, Commercial Operations at Formula 1 said:
"The F1 Miami Festival is all about giving our fans the opportunity to get closer to the teams, cars and drivers they love. Yesterday was a fantastic day for Formula 1 and the city of Miami and it was great to see so many people flock to the F1 Park.
"It would not be possible without the support of the Miami City and County authorities, the Miami Police Department and the other emergency services who have supported us throughout the weekend.
"A huge thank you to our global partners, the F1 teams who provided the cars and most importantly, the people of Miami for the opportunity to put on such an ambitious event."