What if a Haas car were to win?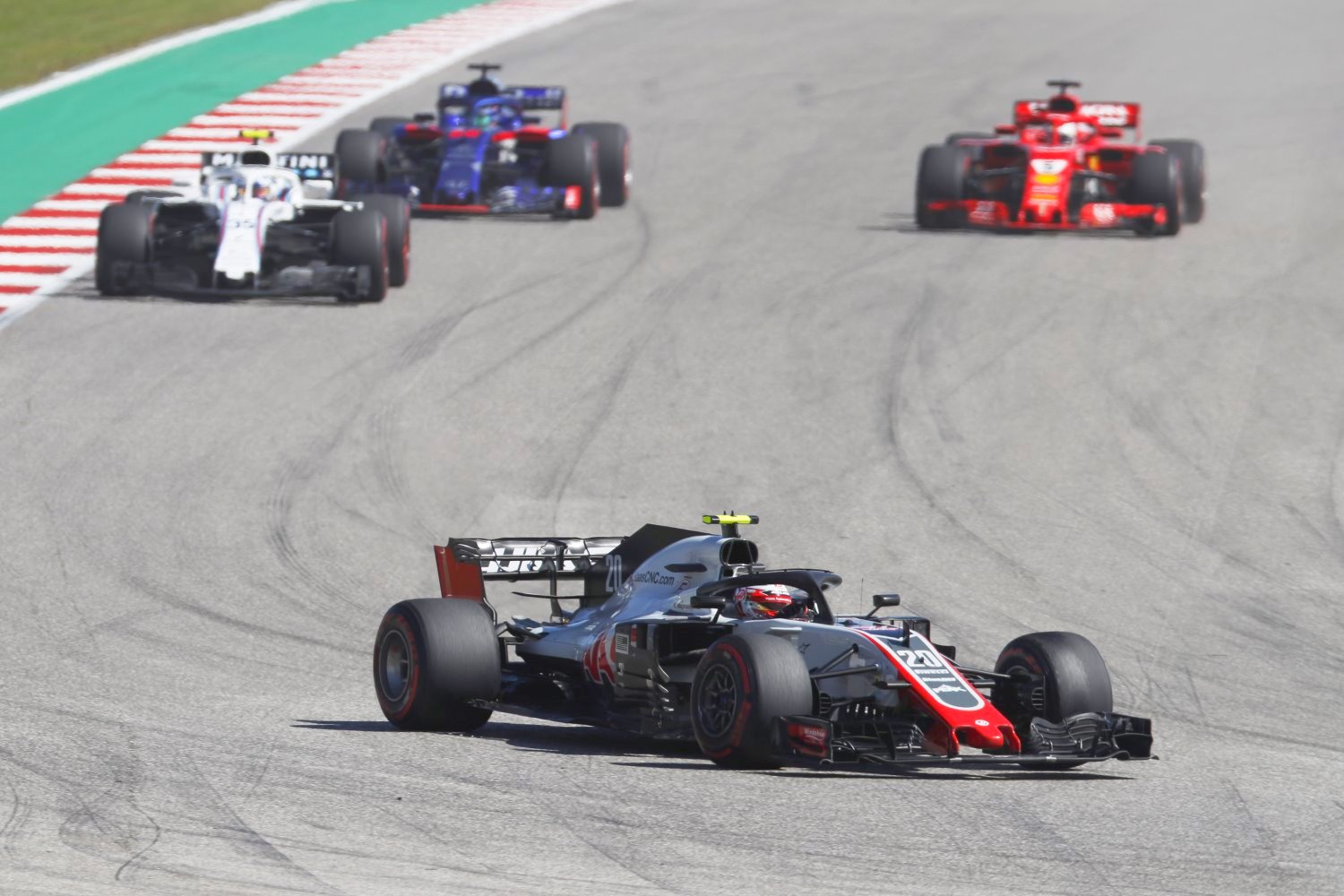 Kevin Magnussen in the Haas team with no Americans
A reader writes, Dear AR1.com, Just watched the Italian's (Ferrari) sing their national anthem when it was played for Kimi winning the USGP.
If a Haas driver would ever manage to win a race, would ANYONE on the Haas team even know the words of the American National Anthem? Some how I doubt it. MAYBE Gene, but that's a maybe. James Barrie
Dear James – So true and those non-Americans blew it at their so-called home race. The only American outfit competing in the FIA Formula One World Championship left the Lone Star State empty-handed after Kevin Magnussen's ninth-place finish was disqualified while teammate Romain Grosjean suffered a DNF stemming from a collision on the opening lap.
FIA Stewards determined that Magnussen's Haas VF-18 consumed more than the maximum allotment of 105 kilograms of fuel during the 56-lap race around the 5.513-kilometer (3.426-mile), 20-turn track. This resulted in the disqualification.
But at least Magnussen did not crash out this race. However, you know one of them had to crash. This time it was his teammate Romain Grosjean colliding with Leclerc on the opening lap that saw the Frenchman get a penalty for the next race – a three-place grid penalty. Mark C.