Latest F1 news in brief – Sunday
Kubica has lost so much weight to try and get down to a competitive weight, he now looks sick and meager

Kubica not waiting long for Williams decision

Alonso not ruling out 2020 F1 return
Wolff may consider another Bottas team order
Raikkonen move means 'Sauber is now Ferrari' – Ecclestone
F1 teams can't run 2019 front wings at post-season test
Haas: We're competing in Formula 1.5
Tires remaining for USGP
Toto Wolff: Esteban Ocon 'guaranteed' good 2020 seat
Kubica not waiting long for Williams decision
(GMM) Robert Kubica has repeated his claim that he will not wait too long for Williams to make its decision about 2019.
Claire Williams has admitted the British team is considering the Pole as well as Esteban Ocon or Sergey Sirotkin as candidates to be George Russell's teammate next year.
"We're taking our time with it. We're not in any mad rush," she insisted in Austin.
Reserve driver Kubica is believed to have put together a handsome sponsorship purse to offer Williams for 2019, but the driver says he is not going to wait forever.
"Time does not stand still," he said. "I do not want to wait as long as I did last year.
"I cannot wait until December," Kubica is quoted by Speed Week.
"I think the team is going through different scenarios and testing them, and that's a good thing. And I'll take care of a few other things on my part," he added.
"I'm certainly looking at other options too, because I do not want to end up finding out that it's too late for anything in 2019.
"The goal is to race in formula one, and if that's not possible I may still be in the paddock or I may go into another championship.
"What is certain is that will be decided in the next few weeks, at least as far as my side is concerned," said Kubica.
Alonso not ruling out 2020 F1 return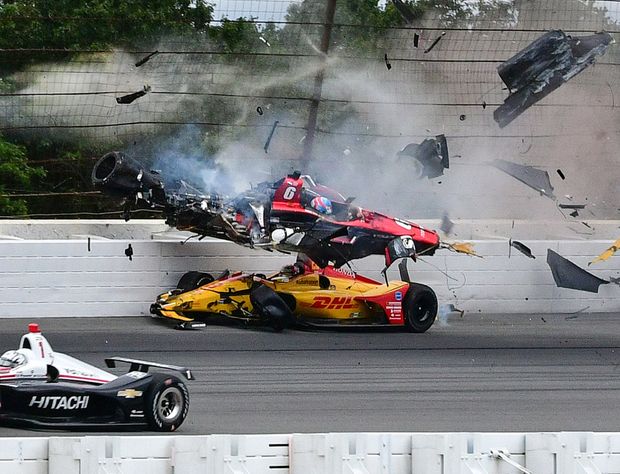 Until IndyCar fixes the lethal catch fences Alonso will NEVER race IndyCar fulltime
(GMM) Fernando Alonso is not ruling out a return to formula one in 2020.
Many think the Spaniard is tired of F1 and "retiring" from the category.
But now it emerges that, contrary to speculation, he doesn't want to do the full Indycar championship next year.
He remains open to a one-off Indy 500 appearance though.
"I'd like to do it, to be honest. It was a magical race last year and it still has an appeal for me, especially after winning Le Mans this year. It's part of my project for next year's calendar," Alonso is quoted by Marca newspaper.
But he said the real objective for 2019 is to take things slower.
"I need to rest and recover my motivation, which is why I do not want to do a full Indycar season. It would be like continuing in F1, where in 2020 I could return," said the two-time champion.
Alonso also commented on speculation that he has acquired the Spanish television rights to Indycar.
"I read that and to my knowledge we have not been negotiating any of that. But it has made me think that it would be a good idea and I will explore it," he said.
Wolff may consider another Bottas team order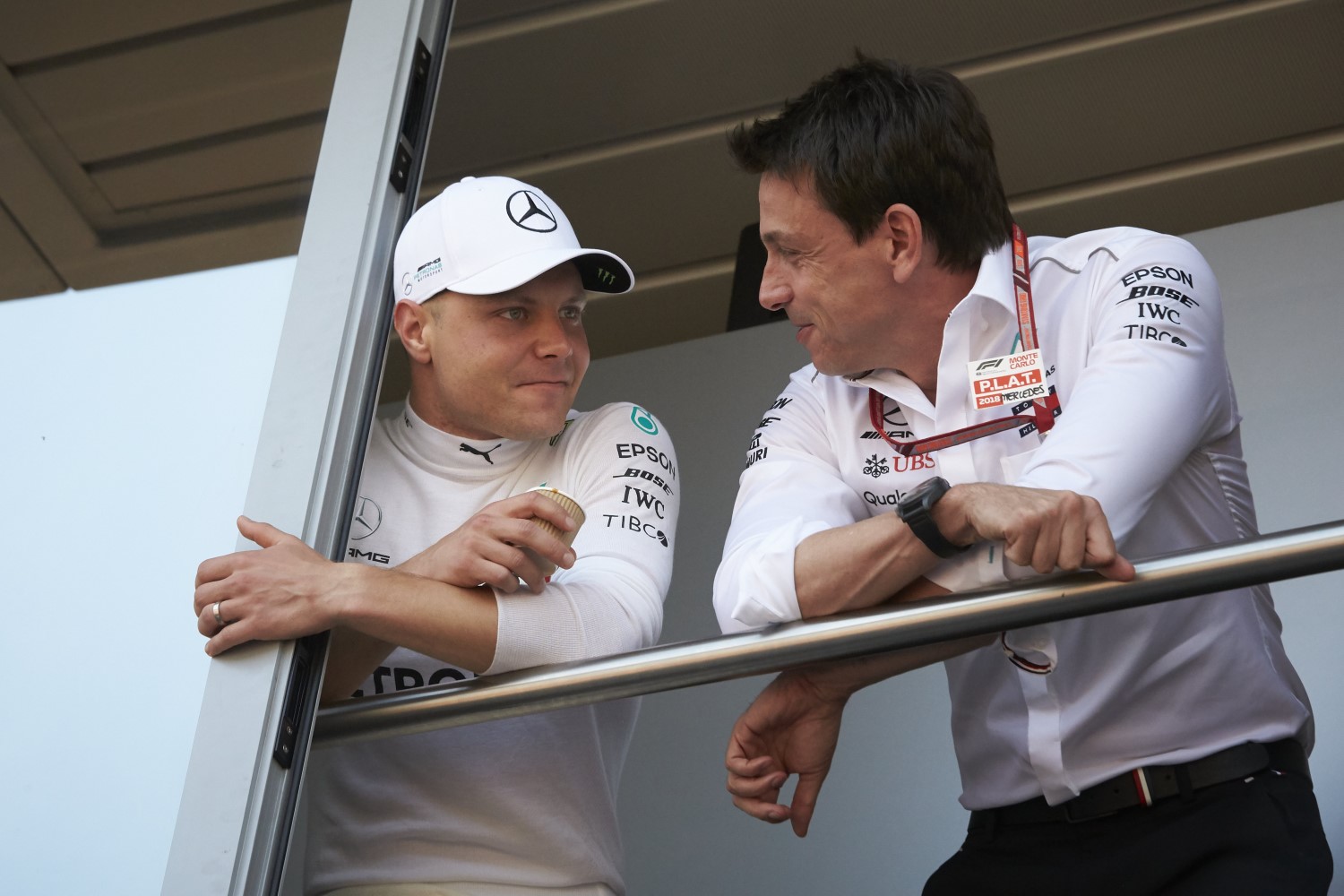 Bottas to Wolff, I am happy to be Hamilton's 'bitch' again
(GMM) Toto Wolff has admitted Mercedes might consider imposing 'team orders' yet again this weekend in Austin.
The world championship looks certain to fall eventually to Lewis Hamilton, but Mercedes boss Wolff admitted that if it can be wrapped up sooner rather than later, Valtteri Bottas may be asked to move aside.
"We discussed it a lot and I struggled a lot to get to this decision," he is quoted by Corriere dello Sport.
"In the end, if it is necessary on Sunday, we will probably take the points into consideration, even if it is something I hate to do. But let's see how it goes on Sunday," Wolff added.
On the other hand, Wolff said he regrets the fact that, with Ferrari looking fully competitive in Austin, Sebastian Vettel has a three-position grid penalty to serve.
"For the championship and the race, obviously it's not good that Sebastian is not there to fight with us for a spectacular race," he said.
"It's not a fair rule and it's not a good penalty," Wolff added, referring to Vettel's red flag infraction from practice.
"We are overloading this sport with regulation."
Raikkonen move means 'Sauber is now Ferrari' – Ecclestone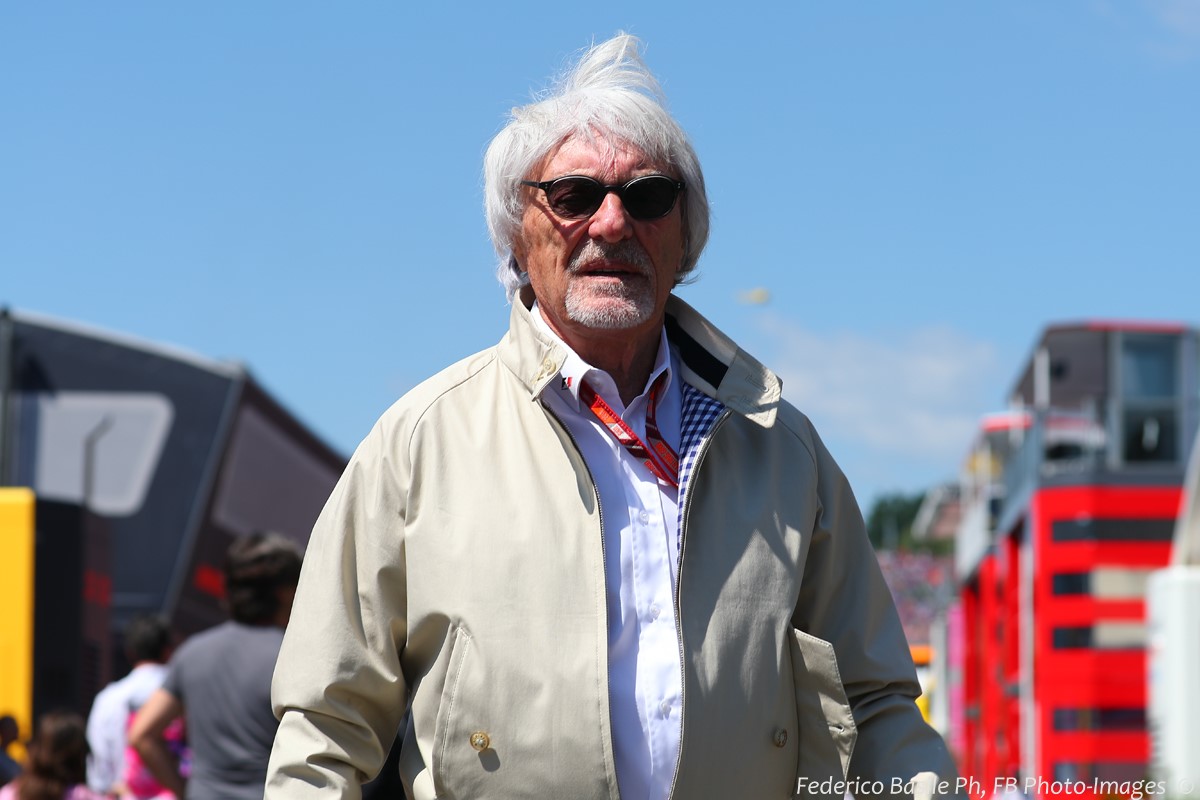 No Bernie, Sauber is not Ferrari
(GMM) Bernie Ecclestone has applauded Kimi Raikkonen's move to Sauber.
Raikkonen, 39, surprised the F1 world by signing up with the small Swiss team for the next two seasons after being dropped for 2019.
Asked if it's a smart move, former F1 supremo Bernie Ecclestone answered: "Absolutely.
"I think a lot of Kimi," he told the Swiss business newspaper Handelszeitung. "He will do the Sauber team a lot of good.
"I've always regretted that top engineers from Mercedes or Ferrari hardly ever go to Sauber, although their infrastructure is great. It's obviously very difficult to get people from Italy or England to go to Switzerland."
But he says the new Raikkonen association, and the backing by Alfa Romeo, is good news for Sauber.
"Absolutely. Sauber is now Ferrari," said Ecclestone. "With Kimi the connection is strengthened more and Sauber will benefit as a team."
The 87-year-old said he hopes a stronger Sauber helps Ferrari too, because Mercedes is now too strong at the top of the sport.
"Mercedes is doing a great job," said Ecclestone. "But it's bad for business when the tension goes out of it because someone is dominating.
"That's why I regret that Ferrari wins the championship so rarely. We can't forget that formula one is the entertainment business as well. And if it doesn't entertain, it's bad.
"We could see that when the TV numbers went down."
But Ecclestone thinks even a sweeping change of the rules won't stop Mercedes.
"I would still bet on Mercedes," he said. "Because they have so much money at their disposal that they will always be at the top.
"Then Ferrari is an Italian company which means they're always surprising and lingering between strategies. Mercedes is very German so they're clearly aligned and optimized."
F1 teams can't run 2019 front wings at post-season test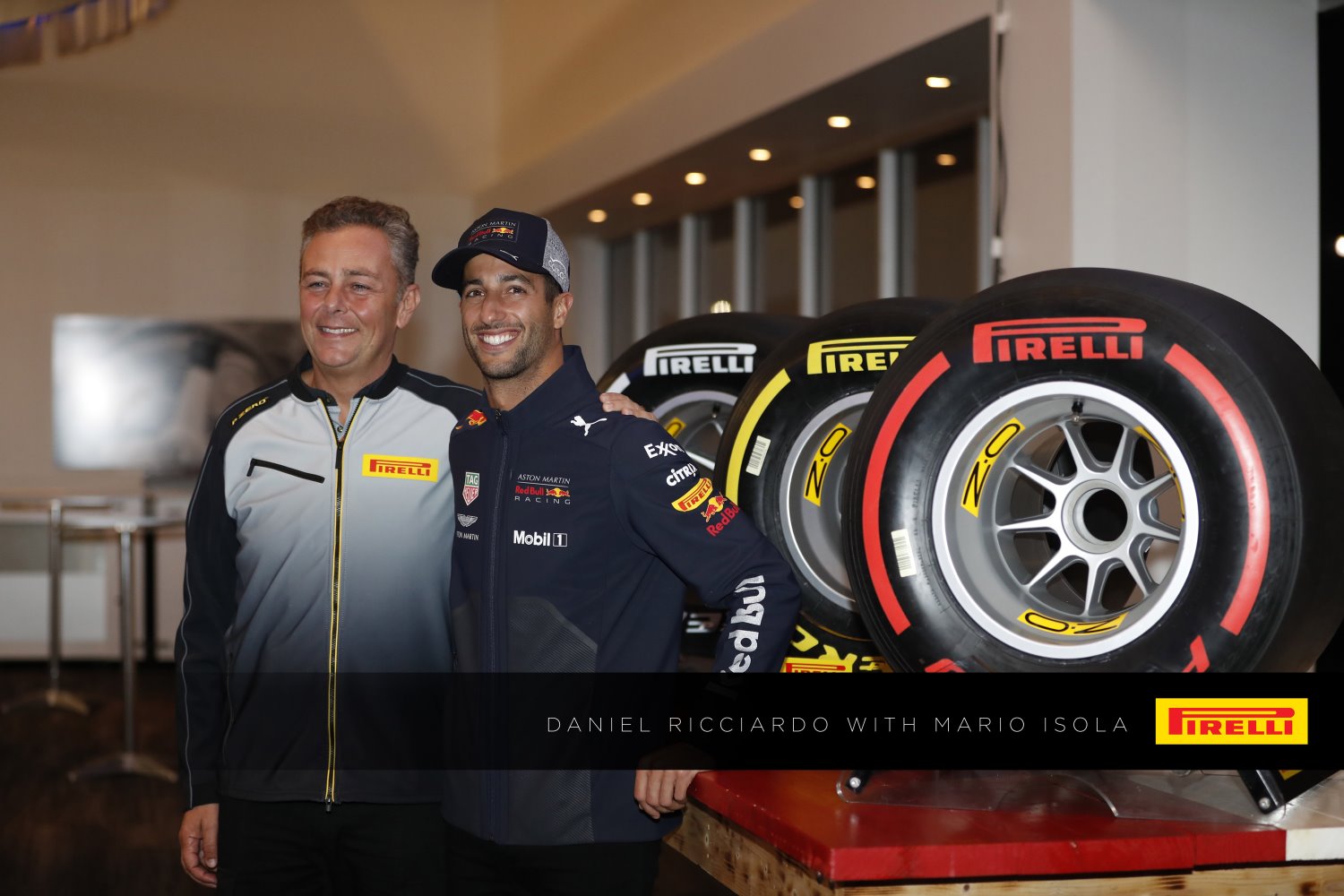 The test will be for 2019 tires only
Formula 1 teams will not be permitted to evaluate 2019-spec front wings at next month's post-season test in Abu Dhabi.
Formula 1 will stay on at the Yas Marina Circuit for two days of running following the Abu Dhabi Grand Prix, with all 10 teams allowed to field one car.
The sport is to introduce revised front wing regulations in 2019 designed to reduce outwash – the first step in a bid to minimize the effect of dirty air for a pursuing car.
Force India and Williams trialed a prototype 2019-spec front wing during in-season running in Hungary.
The revised front wings will be 200mm wider, 25mm deeper, and feature simplified endplates and wing components.
But as the end-of-season gathering is officially designated as a tire test, with Pirelli running its 2019 compounds, next year's front wings will not be allowed.
It means teams will not be able to test the modified specifications on track until next February's opening pre-season running at Barcelona.
"I think people would have been interested in doing it in the post-season test but that's now been clarified, we can't do it," said Renault technical chief Nick Chester.
"Otherwise everyone would have turned up with a wide front wing. We'd have done it."
On the front wing designs, Chester added: "I think they [the front wings] will look fairly similar [to each other] because a lot of it's very prescribed but there could be some interesting differences in detail.
"And because the front wing is such a big performance driver those details could matter, so I'm sure everyone's thinking hard about the details." MotorsportWeek
Haas: We're competing in Formula 1.5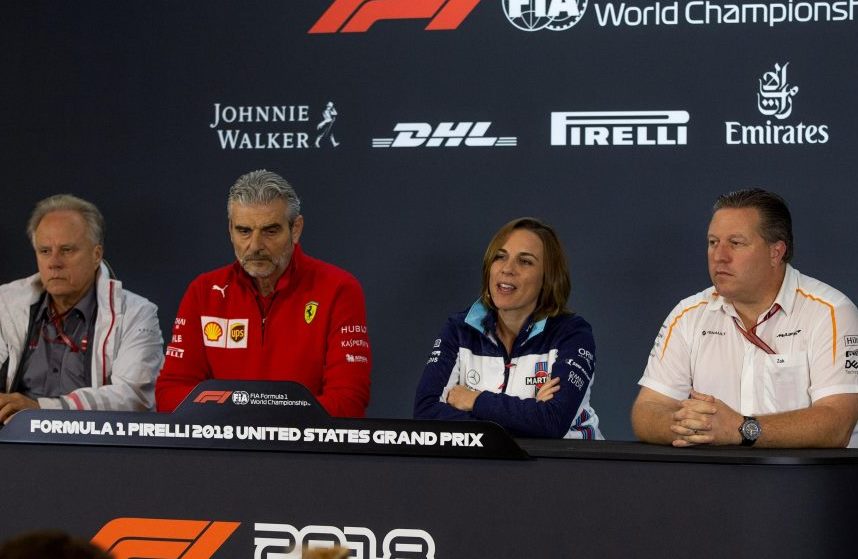 A sad Gene Haas (far left) realizing his team will probably never win an F1 race
Gene Haas says his eponymous squad is competing in "Formula 1.5" due to the gulf in performance between the leading trio and the rest of the grid.
Mercedes, Ferrari and Red Bull have won each Grand Prix in the hybrid era and the gap to the rest has become more pronounced, with only Force India breaking their podium hegemony in 2018.
Haas has made strides after placing eighth in its first two seasons to hold fifth in 2018, and within reach of Renault, but it faces a chasm to third-placed Red Bull.
"I kind of feel like we're not really racing in Formula 1, we're racing in Formula 1.5," said Haas.
"So if we were to finish fourth then that would be a win in our series.
"When I watch some of the races and I see how fast the top three teams just blow by us on the racetrack, you're just somewhat aghast: wow, how do you we miss that?
"I don't know how those cars are so much faster but if I talk to [chief engineer] Ayao (Komatsu) and he'll tell you 'you've got a couple of tenths on your tires, you've got a couple of tenths on your aero, your chassis is off a couple of tenths and there's your second or two'.
"I know that we've put a huge effort into trying to address all those parameters but I just don't see how we're ever going to make up a second and a half, two seconds off of these guys.
"They are just so much faster than we are and it's evident in the race.
"Will a budget cap help? Probably if it reduces the size of their R&D department. I guess for every person we have they have five people.
"Personally, I would think that five people would make it more confusing but it does seem to work.
"If there's anything that can reduce that gap between the technology they have and what we don't have, that would probably be very helpful.
"How you go about doing that without the bigger teams somehow have workarounds I don't know.
"There's something wrong that… I don't think we can ever make up that gap." MotorsportWeek
Tires remaining for USGP
Toto Wolff: Esteban Ocon 'guaranteed' good 2020 seat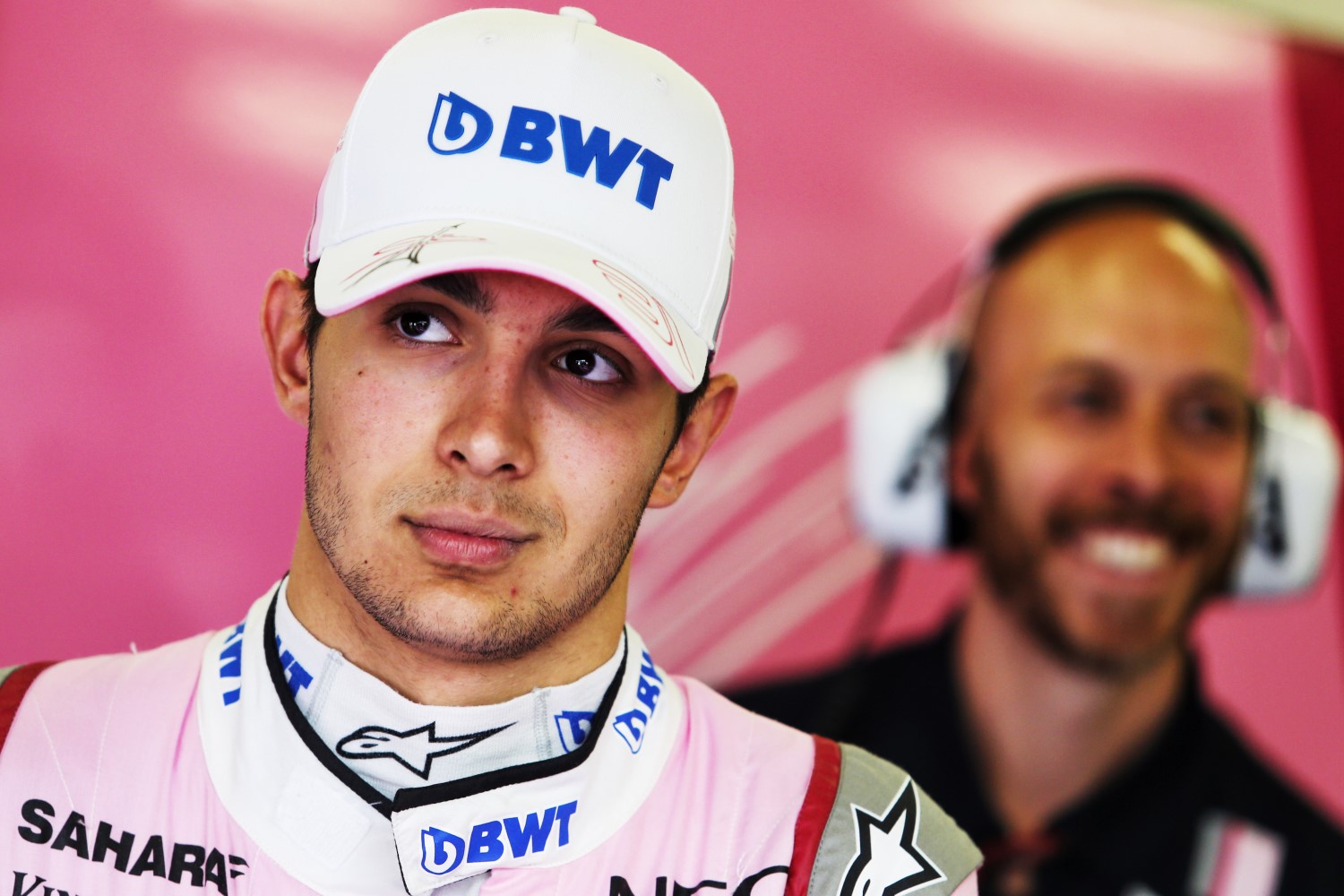 Ocon wonders if Wolff will be true to his word
Mercedes boss Toto Wolff says he "can guarantee" that Esteban Ocon will be in a "good car" in 2020, amid the ongoing saga surrounding his future.
"You know they say only fools are optimists, and in July I was really optimistic of having Esteban in a Renault," said Wolff.
"So I don't know. It's not our call.
"Williams needs to make up their mind who they think is the best driver for their team.
"It's not only Esteban, I think there's Robert [Kubica] in the frame and others.
"And all of them deserve the chance, so Williams will make their choice.
"We are prepared for 'Plan B' with Esteban, one thing I can guarantee for you is he's going to be in a good car in 2020 because there are many teams out there that have an interest in Esteban.
"We will try to facilitate [things] where we can but there's nothing I could say 'this is going to help him into the car'."